Cornell Companions - Kendal at Ithaca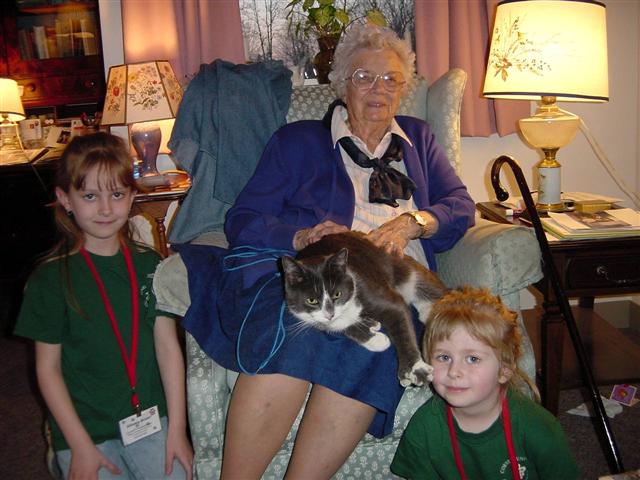 Kendal at Ithaca is a life care retirement community that offers a wide range of health care services to its residents. Cornell Companions visits the residents that live in the Health Center, where they receive either assisted or skilled care from the Kendal staff. Volunteers visit either individual rooms or common areas throughout the facility. They often visit individually, but often pair up and visit a room as a "team". They are treasured volunteers at Kendal and the residents look forward to their visits each week. Since visits take place right after the dinner period ends, volunteers often hear of residents rushing back to their rooms right after dinner so they don't miss the pets!
Distance from Cornell: 3.68 miles, or about 9 minutes
2230 North Triphammer Rd.
Ithaca, NY 14850
607-266-5300
http://www.kai.kendal.org/