Registration

Early Bird Discount - Register by May 5th for the 'Full Weekend' package. 

Bringing the Family to Reunion
Children are welcome at Reunion Weekend and may attend College of Veterinary Medicine programming throughout the weekend. The University offers 'Fun in the Sun' at the Arts on Saturday from 1:30 - 3:30 p.m.  Plan on attending this fun-filled, family-friendly carnival. The University is again partnering with Cornell Childcare Center and will offer limited childcare for children ages 2-12 on Saturday from 4:00 - 9:00 p.m. Visit the Cornell University Reunion website for more information.
2023 Reunion will be 'cashless.' 
For health and safety reasons, cash payments will not be accepted. 
Check and credit/debit card payments are the only acceptable payment methods for Reunion purchases.

Class Dinners
Class dinner locations will be assigned in mid-May once attendance numbers can be assessed.   Class dinner locations, menus and photo times will be posted on the reunion website.

Registration Options

Full Weekend Package
Covers all College events and meals beginning with the Thursday evening Welcome Reception through late Saturday afternoon events. Cost includes your Reunion button ('ticket' to all events), on-campus transportation, admission to University events (unless separate registration and cost noted), and Friday & Saturday Reunion Tent Parties (no one under 21 permitted). It does not include Saturday evening class dinner cost; this is an additional charge.

21 and older: $195.00 before May 5;  $215.00 after May 5
13-20:  $125.00 
6-12:     $60.00
5 and under free

Mini Weekend Package
Covers all College events and meals beginning with the Friday BBQ through late Saturday afternoon events. Cost includes your Reunion button ('ticket' to all events), on-campus transportation, admission to University events (unless separate registration and cost noted), and Friday & Saturday Reunion Tent Parties (on one under 21 permitted). It does not include Saturday evening class dinner cost; this is an additional charge.

21 and older:  $160.00 
13-20: $90.00
6-12:   $50.00
5 and under free
 
Class Dinner Only
A $5 processing fee for each adult and youth (ages 13-20) will be charged. Class Dinner cost will be shown when you register. Refer to the class dinner page of the website for dinner location, menu, and other details. Class Dinner Only Package does not include a Reunion Button, college tours, on-campus transportation, admission to University and College events, and Saturday evening Reunion Tent Parties.  No dinner charge for chlidren 5 and under. 


Please contact us if requesting a refund.  

Still need accommodations?  Click HERE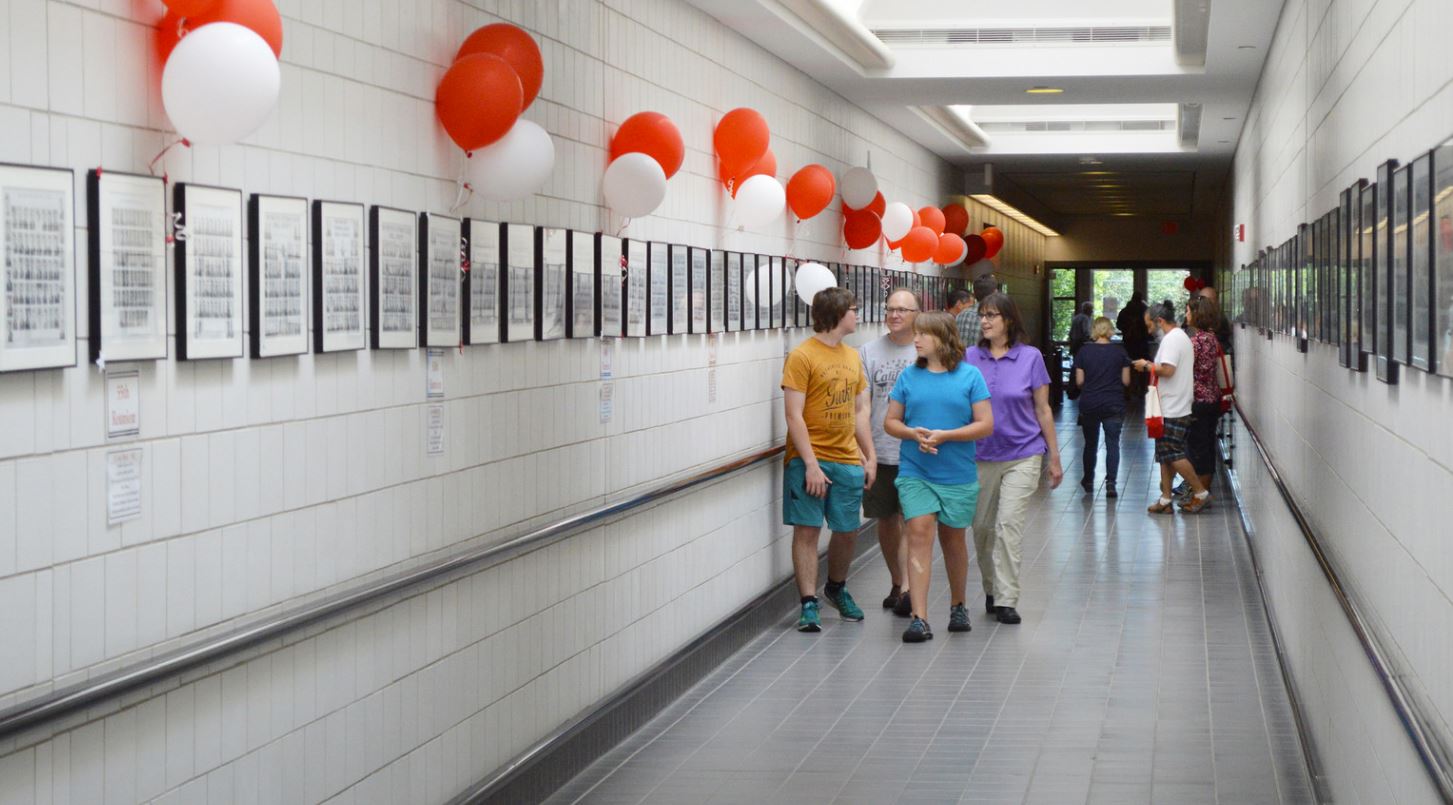 Questions about Reunion or need additional information?
Please contact us
607-253-3620; vet.alumni@cornell.edu