COVID-19 News and Media
Baker Institute in the News regarding COVID-19: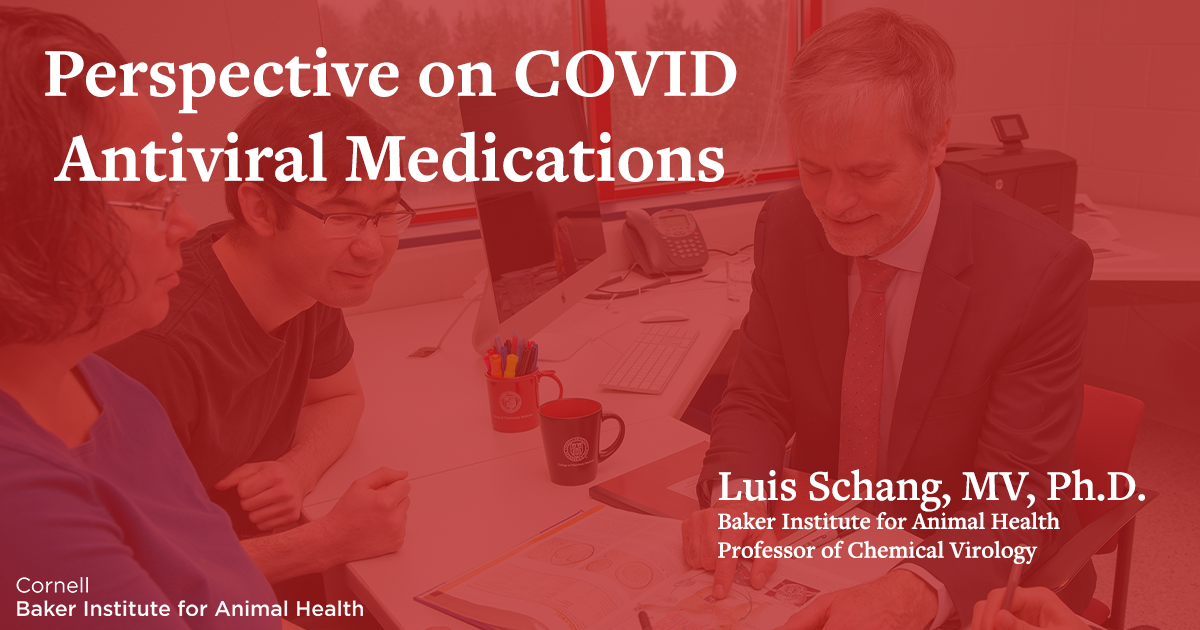 August 22, 2022 - Beyond Paxlovid for covid-19: Scientists are scrambling to make better covid antiviral medications, The Grid  "I think the technical word to describe [the current covid] drugs would be suboptimal," said Luis Schang, a virologist at Cornell University. The drugs, all of which stem from antivirals developed before SARS-CoV-2 existed, have been a first good stab at beating back the virus in the body, he said, "but they all have limitations."
January 7, 2022 - In Ithaca visit, Sen. Gillibrand pushes for funding for academic medical excellence centers, The Ithaca Voice "In the last few weeks as the uptick in cases in Tompkins County has resulted in an 18% increase in hospitalizations, Gillibrand reminded attendees that the ability to respond to the virus is to evolve with it. "The work done here at the College of Veterinary Medicine's Parrish Lab at the Baker Institute for Animal Health, to study the structure of the COVID-19 spike protein that the virus uses to gain entry into the cell is helping us gain invaluable insights into the way this virus works," Gillibrand said at the press conference."
January 5, 2022 - New drug by Pfizer expected to greatly reduce Covid-19 related hospitalizations, CNY Central "Paxlovid is an antiviral that has been approved to treat high-risk patients who test positive for Covid-19. According to virologist Luis Schang of Cornell's Baker Institute for Animal Health, this drug will significantly reduce the healthcare overload—which he believes is the biggest issue caused by the pandemic."
September, 29, 2021 - Viral Load: Infecting People and Spreading COVID-19 WENY News "Viral load is the amount of virus a person gets through infection and exposes others to. It can be measured in two ways." Luis Shang, professor of virology at Cornell University's Baker Institute says, "one is more accurate but harder to do."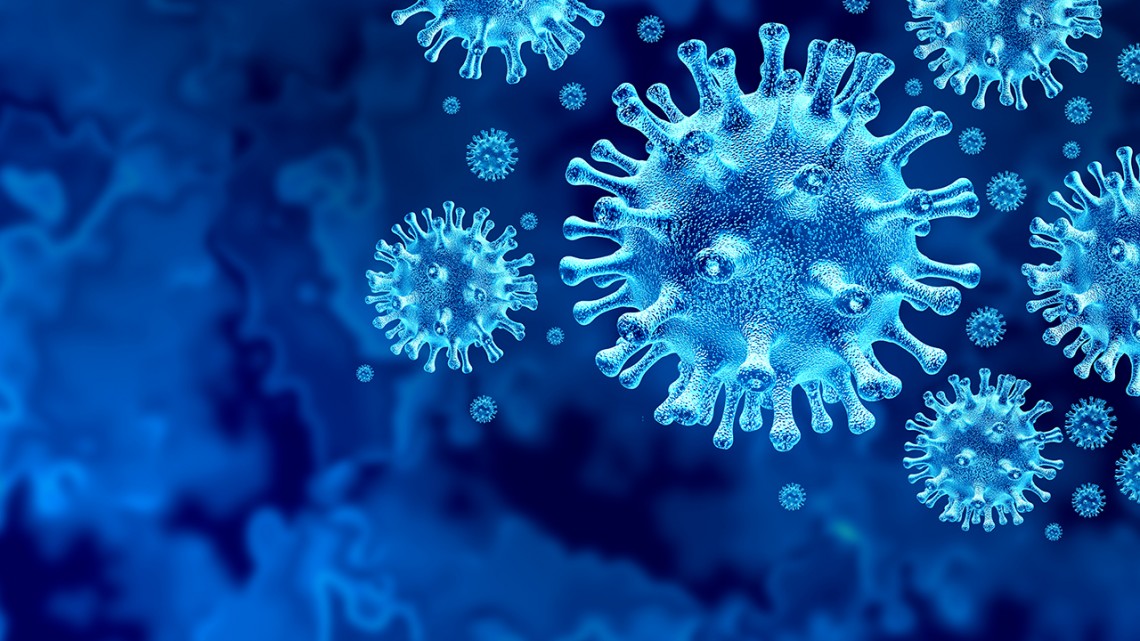 August 10, 2021 - Delta and Beyond: What Variants Mean for the Fully Vaccinated AARP
"It's up to us to win [the fight against COVID-19]. And we definitely have the tools," Dr. Luis Schang of the Baker Institute says. "Let's try to be proactive to use the least disruptive measures like getting vaccinated and wearing face masks in order to try to avoid more disruptive measures."
August 1, 2021 -Pandemic Lessons: How do we get out of this? The Buffalo News
July 27, 2021 - CDC urges vaccinated people in high-transmission areas to resume wearing masks indoors as delta variant spreads, The Washington Post. 'Luis Schang, a Cornell University virologist, applauded the changes and said wearing a mask represents a "small effort" given the suffering caused by the pandemic. "It's not a permanent thing. That's an important thing to highlight," Schang said. He said the vaccines are still working very well and vaccination rates continue to rise. "This is not something we have to do for years. This is weeks, perhaps a couple of months."'
The June 15th and 29th bi-weekly report coming out of the Department of Homeland Security Science and Technology Directorate uses the modeling work on SARS CoV-2 transmission developed in a collaboration between Dr. Luis M. Schang at the Baker Institute for Animal Health, and Drs. Dominik Wodarz and Natalia Komarova at the University of California- Irvine as one of the key pieces of evidence supporting the use of targeted interventions to control SARS CoV-2 outbreaks. This and other publications are cited to conclude that "particular focus should be placed on minimizing large gatherings where superspreading events are more likely."
The research, published in the paper, Role of high-dose exposure in transmission hot zones as a driver of SARS-CoV-2 dynamics, Journal of The Royal Society Interface, 2021, is one of the few publications summarized in the report, as showing that "Epidemiological data about SARSCoV-2 spread indicate that the virus is not transmitted uniformly in the population. The transmission tends to be more effective in select settings that involve exposure to relatively high viral dose, such as in crowded indoor settings, assisted living facilities, prisons or food processing plants." The report, as is explained in the foreword, is developed as a 'Master Question List' "intended to quickly present the current state of available information to government decision makers in the operational response to COVID-19 and allow structured and scientifically guided discussions across the federal government."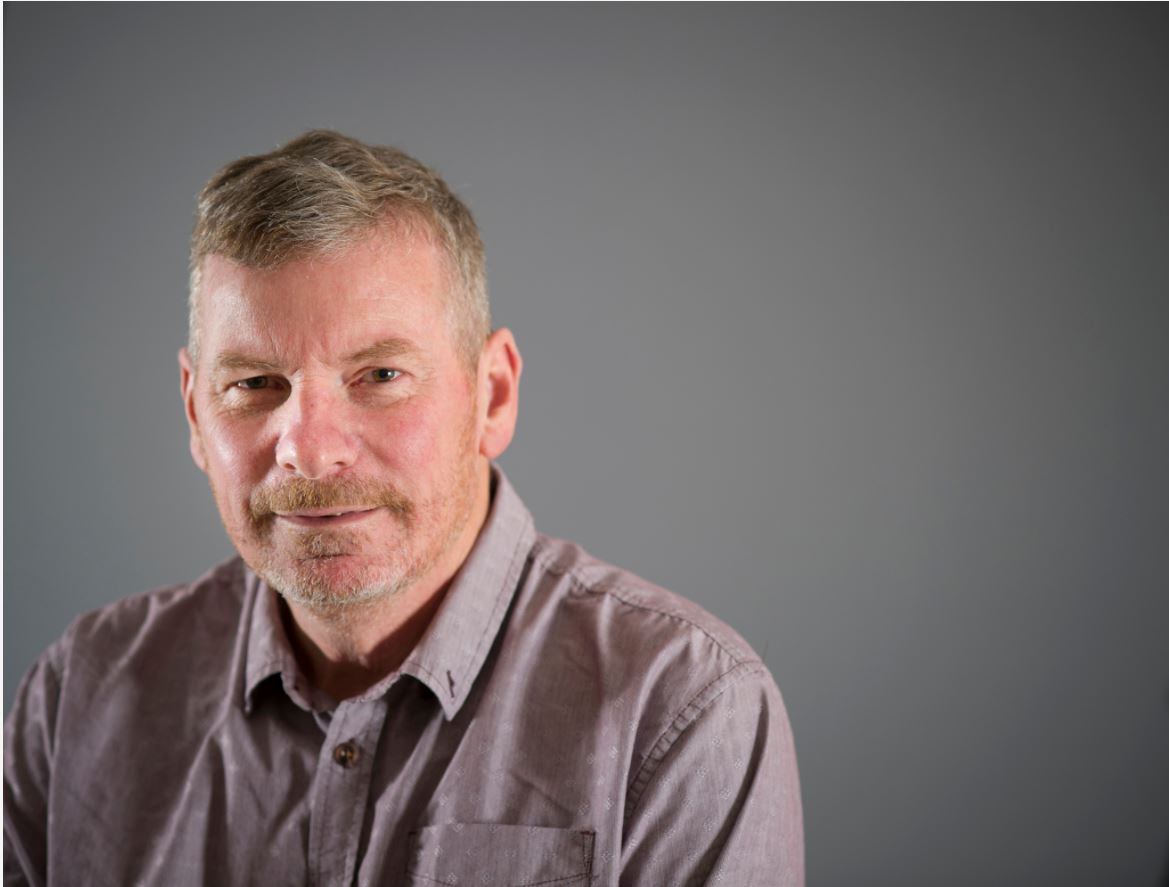 Scientific American: The animal viruses most likely to jump into humans 
"This is a work in progress," says Colin Parrish, professor in the College of Veterinary Medicine who was not involved in the study. "I'm sure it will be iterated into a more powerful tool as more information and data become available."  

Schang helps ease anxiety of COVID-19 vaccines overseas:
TSN, a TV station in Necochea, Buenos Aires Argentina, recently aired another interview with Dr. Luis Schang of the Baker Institute in a weekly program called "El ciudadano" (the citizen). The interview focused on the current status of the COVID-19 pandemic, as interviewer Hugo Möller spoke with Schang.
 The interview honed in on the pandemic in the USA and Argentina, how vaccines have impacted the current state of the pandemic, the efficacy of the vaccines available in Argentina (and some that are not), and a touched on the vaccine passports being informally (for now) required by several European countries, including which vaccines are accepted. Another recent interview, with Jorge Gómez in "Voces de la Ciudad", aired in "Voces de Necochea", a red station, touched on similar topics. Schang has been a resource to several media outlets throughout his ancestral home of Argentina and other Latino-American countries to help ease the anxiety over COVID-19, COVID-19 vaccinations, and the turning the corner as restrictions ease during this global pandemic.
With new Mask Guidance Comes the Challenge of Following It, UC San Diego Health, May 14,2021 "Ample evidence indicates that vaccinated people contribute little to the spread the virus," said Luis Schang, a professor of molecular virology at Cornell University's School of Veterinary Medicine, in Ithaca, N.Y. "With the continuous increases in the number of vaccinated people – reaching now about half of the eligible population, in addition to those who have been naturally infected – the proportion of people who may be asymptomatically infected and shedding virus continues to decrease."
We still don't know for sure where the coronavirus came from. Here's why, Science News, March 18, 2021. "The search for the animal viruses that sparked an outbreak in another species is like hunting for a specific stalk of hay in a haystack," says Colin Parrish, a virologist at Cornell University's Baker Institute. "Bats carry lots of viruses — coronaviruses and others — so researchers have to look in the right geographic location to find identify viruses similar to SARS-CoV-2. And to complicate the search, a virus might be there one season and gone the next, so timing matters. It's possible that this is the wrong time," Parrish says.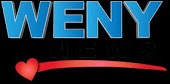 Messenger RNA: From Small Scale Trials to Leader in Race to End COVID-19 Pandemic, WENY News, February 25, 2021, "Schang says the approval of the COVID-19 vaccine and further research on m-RNA could help scientists develop a cure for some types of cancer." 
The Need to Vaccinate: The journey to herd immunity Spectrum News NY 1, February 8, 2021, "The virus may be evolving and evading our immune responses to the vaccines and to the drugs that are available. But that so far has not been the case," says Laura Goodman, assistant research professor at the Baker Institute for Animal Health. Goodman's comments on different virus strains also appear on WHCU Radio. 
Cornell Professor Explains How Viruses Mutate As COVID-19 Variants Spread, WENY News, February 1, 2021, "Laura Goodman, an assistant research professor at Cornell University, says viral mutations aren't a new concept and changes in Coronavirus weren't unexpected. Goodman says the way people are tested for COVID-19 is the only reason scientists discovered the U.K. strain of the virus."
Rogue antibodies could be driving severe COVID-19, Nature, January 19,2021, "This is not to say that mimicry by pathogens is not a real thing," says Brian Wasik, research associate at the Baker Institute for Animal Health. "But most instances of such mimicry have been defined by testing how the pathogens' proteins actually react to antibodies in the lab."
Public health surveillance of infectious diseases: beyond point mutations, The Lancet The COVID-19 pandemic has once again brought the concept of viral mutations into the spotlight. The latest impetus is severe acute respiratory syndrome coronavirus 2 (SARS-CoV-2) N501Y, associated with an increase in case numbers in parts of the UK1 and bringing concerning images of packed platforms at London train stations. This comes on the heels of the Y453F variant, which gained tremendous media attention as it was proposed to evade the long-awaited vaccine; accompanied in this case by disturbing images of mink being hurriedly culled and purportedly rising from their graves.
LI Company plans to begin tests on COVID-19 vaccine for cats, Newsday, September 25, 2020 by Ken Schachter. Cats "are almost always being infected by humans" rather than other cats, said Dr. Colin Parrish, a professor of virology at Cornell University's College of Veterinary Medicine. "Most are not going to come in contact with cats outside the house. They're not going to frat parties or bars," states Dr. Colin Parrish.
Re-routing research, 'Scopes Magazine 2020 Issue 1, Cornell College of Veterinary Medicine, by Lauren Cahoon Roberts. "With the BSL-3 capabilities, researchers such as Dr. Luis Schang, professor of chemical virology at the Baker Institute for Animal Health are able to screen for potential therapeutics."
First Documented Coronavirus Reinfection Reported in Hong Kong, The New York Times, August 24,2020 by Apoorva Mandavilli. ""The majority of patients likely have a cocktail of immune responses that activate on second exposure," said Brian Wasik, research associate at the Baker Institite for Animal Health at the College of Veterinary Medicine. "This Hong Kong patient also seems to have been asymptomatic on second infection, perhaps due to some immune response."
How Viruses Evolve, Knowable Magazine, July 16, 2020 by Bob Holmes, with reprints in Smithsonian Magazine, July 17, 2020, and Discover Magazine, July 22, 2020. "With the new coronavirus," Parrish says, "we're sort of in that 1918 period where the virus is spreading fast in a naive population. But that will change as more people either catch Covid-19 or are vaccinated (if and when that becomes possible) and develop some level of immunity. There's no question that once the population is largely immune, the virus will die down," Parrish says.
Did a Mutation Turbocharge the Coronavirus? Not Likely, Scientists Say, The New York Times, May 6, 2020 by Carl Zimmer, "They got a bit over their skis on title, conclusions," wrote Brian Wasik, an evolutionary biologist at Cornell University. "They deserve a strong and good-faith peer review."
Beware Overblown Claims of Dangerous Coronavirus Strains, The Atlantic, May 6, 2020 by Ed Yong,  "We have evidence for one strain," says Brian Wasik at Cornell University.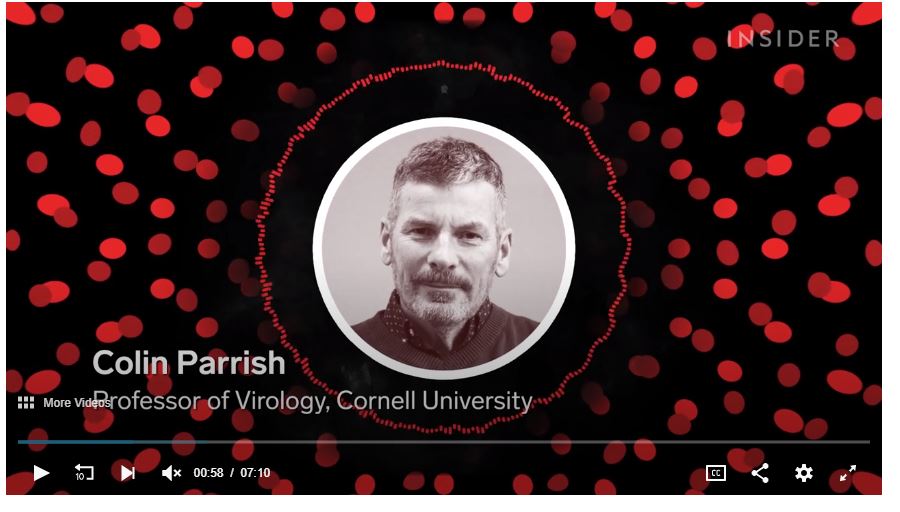 Why some viruses jump from animals to people, and some don't, Business Insider, April 27, 2020 – Dr. Colin Parrish discusses animal to human virus transference, why some viruses jump from non-human animals to people and other don't, modes of transmission and prevention, and what needs to happen for a virus to go from animal to pandemic.
Coronaviruses often start in animals - Here's how those diseases can jump to humans, Discover Magazine, April 2, 2020
Cornell experts discuss state of pandemic, Cornell Chronicle, March 31,2020. 
How Safe Is Take-Out In A COVID-19 World?, WSKG, "The consensus at the moment is that you are unlikely to be infected – even if it has coronavirus on it," said Colin Parish, Professor of Virology at Cornell University.
CVM COVID-19 working group gears up, Cornell Chronicle, March 19, 2020
Video: Luis Schang, professor of chemical virology at the Baker Institute for Animal Health, is one of many researchers at Cornell University working on an antiviral solution to the COVID-19 pandemic.
Research Interrupted: CVM lab groups find their way together, Cornell Chronicle, March 19, 2020.