Events
All seminars are held Tuesdays from 12:00 - 1:00 PM in Thaw Lecture Theatre unless otherwise specified. Lunch is provided for those attending the seminar, with advanced sign-up by Monday, 11:00 AM prior to the Tuesday seminar. Email smw23@cornell.edu to sign up for lunch. Note: You do not need to sign up to attend the seminar, only to order lunch.
2019 Baker Institute Events

Date
: September 3, 2019
Speaker
:
Alexander J. Travis
, VMD, PhD, Professor of Reproductive Biology, Associate Dean for International Programs and Public Health, Baker Institute for Animal Health
Title
:
"Diagnosing Male Fertility: From Basic to Translational Science"

Date
: September 17, 2019
Speaker
:
Jonathan Cheetham
, VetMB, PhD, DACVS, Associate Professor, Section of Large Animal Surgery, College of Veterinary Medicine, Cornell University
Title
:
"Opportunities for Immunomodulation in Peripheral Nerve Injury"

Date
: September 24, 2019
Speaker
:
Diane Brown
, DVM, PhD, DACVP, Chief Executive Officer and Chief Scientific Officer, AKC Canine Health Foundation
Title
:
TBA
Location
: LH 4, College of Veterinary Medicine, Cornell University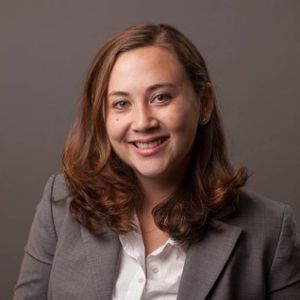 Date: October 1, 2019
Speaker: Jennifer Nagashima, Ph.D., Postdoctoral Fellow, Smithsonian Conservation Biology Institute
Title: TBA

Date: October 15, 2019
Speakers: Ian Voorhees, Graduate Student, Parrish Lab, Charlotte Marx, Postdoctoral Associate, Van de Walle Lab, Baker Institute for Animal Health
Titles: TBA

Date
: October 22, 2019
Speakers
: Adriana Alexander and Shao-Pei Chou, Graduate Students,
Danko Lab
, Baker Institute for Animal Health
Titles
:
TBA

Date
: October 29, 2019
Speaker
:
Diego Diel
, DVM, MS, PhD, Associate Professor, Department of Population Medicine and Diagnostic Sciences, College of Veterinary Medicine, Cornell University
Title
:
TBA


Date
: November 19, 2019
Speaker
:
Lisa Daley-Bauer
, PhD, Assistant Professor of Pediatrics, Hematology Aflac Cancer & Blood Disorders Center, Emory University School of Medicine
Title
:
TBA

Date
: December 3, 2019
Speaker
: Joy Tomlinson, DVM, Research Associate,
Van de Walle Lab
, Baker Institute for Animal Health
Title
:
TBA

Date
: December 17, 2019
Speaker
:
Roy Cohen
, PhD, Research Assistant Professor, Travis Lab, Baker Institute for Animal Health
Title
:
TBA
Share this: