Center for Veterinary Business & Entrepreneurship Resources
Veterinary Business Education
---
The Center for Veterinary Business & Entrepreneurship provides educational outreach content to help veterinary teams professionals operate successfully in a complex and rapidly changing world.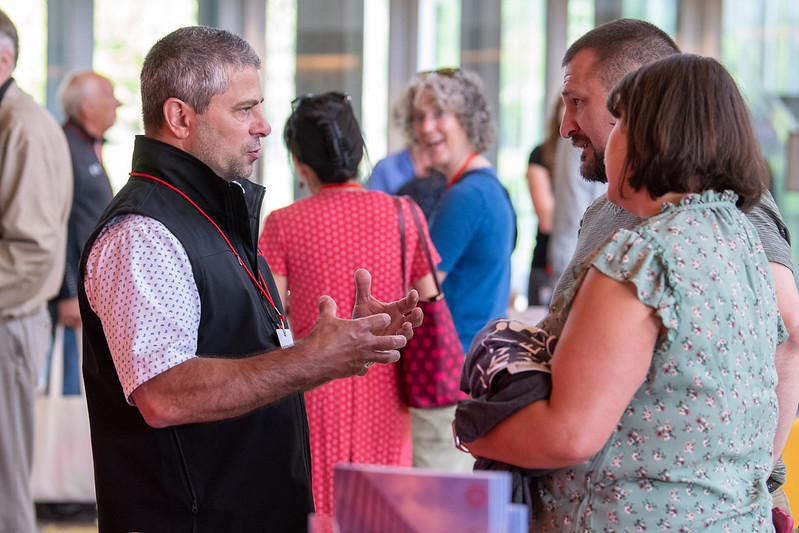 ---
CVBE Events
---
New For 2022 - CVBE Spark Talks
Neil Tarallo, How Business Model Innovation Can Help your Practice Evolve out of the Pandemic (April 2022)
Dr. Poppy McLeod, Coping with Burnout: Can Emotional Intelligence Help? (May 2022)
Dr. Adam Seth Litwin, The Financialization of Community Veterinary Practice (June 2022)
Dr. Clinton Neill, The Macroeconomy and Veterinary Medicine (September 2022)
---
CVBE People Summit, November 10 & 11, 2022
Recruit, Retain and Engage
Executive Education Program for Veterinary Teams: Learn the latest advancements and best practices used by other industries to recruit, retain, and engage talent. Workshops will include the topics of understanding the changing workforce, new recruitment strategies, fostering an inclusive workplace, motivation and incentive plans that work, and building a resilient team.
The People Summit Schedule

Thursday, November 10th, 2022
8:00am-5:00pm* Morning workshop "Creating, Managing, and Changing Organizational Culture" held at Cornell ILR Conference Center led by Elizabeth McClean, Ph.D., Associate Professor at Cornell SC Johnson Graduate School of Management and afternoon workshop "Finding and Keeping Talent" led by JR Keller, Ph.D., Associate Professor of Human Resource Studies in the ILR School
6:00pm-8:00pm Summit attendees are invited to a special dinner at the Statler Hotel Restaurant, hosted by the Cornell Center for Veterinary Business and Entrepreneurship. 
Friday, November 11th, 2022
8:00am-1:00pm* "The Power of Diversity & Inclusive Leadership" workshop held at Cornell ILR Conference Center, led by Michelle Duguid, Ph.D., Associate Dean of Diversity, Inclusion, and Belonging and associate professor of management and organizations at the Cornell SC Johnson Graduate School of Management 
3:30pm-7:00pm A Cornell College of Veterinary Medicine career connections and recruitment event will follow the Summit on Friday, November 11th, to be held in the Cornell University College of Veterinary Medicine Atrium. Additional details will follow and early registrants to the Summit will be given priority for a presence at the career fair.
* Continental breakfast and buffet lunch provided at ILR Conference Center
Early Bird Registration Now through September 30, 2022