ASLAP Summer Fellowship in Laboratory Animal Medicine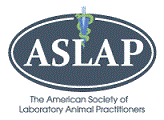 The Center for Animal Resources and Education (CARE) at Cornell University (CU) is pleased to offer a summer fellowship for a veterinary student to explore the field of Laboratory Animal Medicine (LAM). This fellowship - supported by the American Society of Laboratory Animal Practitioners (ASLAP) Foundation - typically runs from mid-May to the beginning of August. The successful candidate and the CU ASLAP-Liaison will mutually decide upon the definitive dates of the fellowship.
Cornell University has a large and diverse Animal Care and Use Program that offers students a broad and rewarding exposure to the field of LAM. The CARE summer fellowship offers experiences in many key aspects of a LAM career, such as: hands-on experience in animal husbandry and clinical veterinary care, introduction to a variety of animal research models, exposure to aspects of facility design, participation in didactic training programs, and provision of LAM research and support services. In addition, the fellow will:
Receive education on the role of the Institutional Animal Care and Use Committee (IACUC) and the Institutional Biosafety Committee (IBC) in the day-to-day operation of CU's Animal Care and Use Program.
Take Part in all activities with guidance from a team of ACLAM-boarded veterinarians, laboratory animal residents and veterinary technologists and support staff.
Gain exposure to clinical cases and facility management for a variety of traditional and non-traditional laboratory animal species.
Participate in surgeries, necropsies, breeding colony management, and management of mouse quarantine and disease surveillance programs.
Attend several activities in partnership with the CU Veterinary Investigators Program (VIP) e.g. weekly lecture series and team building events.
Conduct a clinical research project and present findings at the 2021 National Veterinary Scholars Symposium. Further information on the Veterinary Scholars Symposium is available at the following link: http://www.merialscholars.com.
To qualify for the fellowship, applicants must be enrolled in first or second year of an AVMA-accredited college of veterinary medicine.
To apply for the program, please submit the following documents:
A current resume or Curriculum Vitae (CV)
A letter of intent to:

Outline how you developed your interest in LAM.
Highlight previous laboratory animal experience.
State career goals.
Convey the reasons for wanting to do LAM fellowship with CARE at CU.

Veterinary school transcript
Two letters of reference
Applications must be received by February 8, 2021.
Selection process:
After receiving and reviewing all applications, the selection committee meets to discuss the candidates, then selects candidates to interview.
Zoom interviews are scheduled with a short list of candidates.
The final date for interviews is March 8, 2021 for all participating programs. The committee will make an offer by the end of the day on March 8th.
Note that a program may make an offer prior to March 8. Applicants may accept or decline at any time. All programs have entered into a respectful agreement that applicants will not be required to accept offers until March 8, 2020.
Application process:
Email application documents - including references - to the attention of Dr. Wendy O. Williams (wow2@cornell.edu)
Include "ASLAP Summer Fellowship" in the subject line of for all email correspondence and please ask references to do the same.
Wendy O. Williams, BA, BSc, DVM, DACLAM
ASLAP Liaison
Assistant Director, Training Services
Center for Animal Resources and Education
Cornell University, T1-010J VRT, CVM Box 14
Ithaca, NY 14853-6401
Phone: 607-253-4251
Fax: 607-253-3527
E-mail: wow2@cornell.edu
https://www.vet.cornell.edu/departments/biomedical-sciences/residencies/laboratory-animal-medicine-residency/aslap-summer-fellowship-laboratory-animal-medicine