Experience
Veterinary medical experience is highly recommended, and the Admissions Committee looks for both breadth and depth.  Non-veterinary animal experience is also valued.  
The VMCAS application requires a minimum of three (and will take a maximum of 6) letters of reference from applicants. One of these letters must be from a veterinarian who can describe and assess your relevant veterinary experience. Applicants are also required to have one academic letter of evaluation.  Additional letters(s) may be from other significant experience(s) (veterinary, animal, and/or other experiences).  We do not require a letter for every experience listed on the application.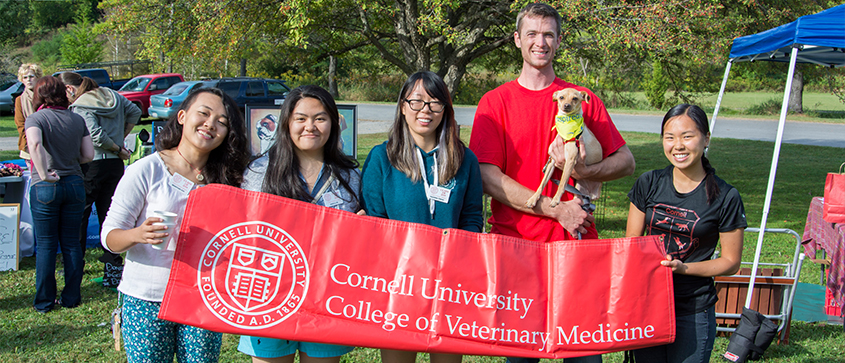 Veterinary Experience
Experiences in veterinary practice, veterinary or biomedical research, public health, or other areas of the profession under the supervision of a veterinarian or research scientist are highly desirable.
Competitive applicants normally have engaged in two or more areas of veterinary--or a combination of veterinary and animal experiences--(e.g. small animal, large animal, research, food animal, production, exotic, aquatic, wildlife, zoological medicine, etc.) with substantial depth of experience in at least one area. 
Successful applicants typically bring 400 or more hours of veterinary experience.  To apply you must have minimally one letter of evaluation from a veterinarian.
Animal Experience
Animal experience can include working with livestock, breeding or showing various species, working at a zoo, aquarium or pet shop, or volunteering at an animal shelter. 
Other Achievements and Character
The Admissions committee values research experience, community involvement and any significant non-academic interests and abilities, as well as desirable personality characteristics of reliability, honesty, and dedication to service. 
These factors add another 10 percent to the evaluation and are based on the evaluations and essay.