Diversity & Inclusion
Cornell is committed to extending its legacy of recruiting a heterogeneous faculty, student body and staff; fostering a climate that doesn't just accommodate differences, but engages with them; and providing rich opportunities for learning from those differences.
Diversity and inclusion at the College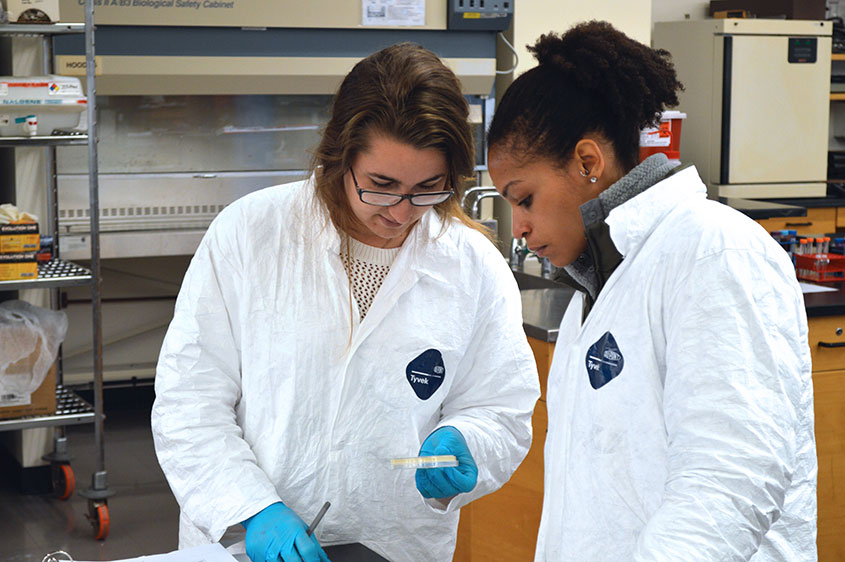 In 1910, Cornell's College of Veterinary Medicine awarded the first American woman with a veterinary degree. This commitment to diversity and inclusion has endured throughout the College's history and is equally apparent today as the percentage of underrepresented minorities in our student body is among the highest for veterinary colleges in the nation, and students enrolled in the Biological and Biomedical Sciences program at the College come from all over the world. All of our students are encouraged to seek and form diverse perspectives and to establish co- and extra-curricular activities that celebrate our uniqueness.
Recognizing that a diverse student body will benefit most from an equally diverse faculty, the College actively recruits faculty who bring varying perspectives and life experiences to our community. As with our students, our faculty and staff are expected to challenge conventional and restrictive thinking through committee work, collaborative scientific investigations, and by extending mutual respect to every member of our community.