Equine Seminar Series
Cornell's Equine Hospital, the New York State 4-H Horse Program and Cornell Cooperative Extension are proud to host the Equine Seminar Series. Monthly talks presented equine experts on important equine health and management topics. The seminars are free to attend and open to the public. We hope you will join us and other equine enthusiasts for this exciting learning opportunity!
Due to the COVID-19 restrictions, the seminar series will be held ONLINE only until further notice.
When you sign up for our mailing list, you'll receive every seminar invite and in addition, a bonus email containing the seminar recording and extra resources hand picked by our experts.
Contact: Sarah Bassman srb238@cornell.edu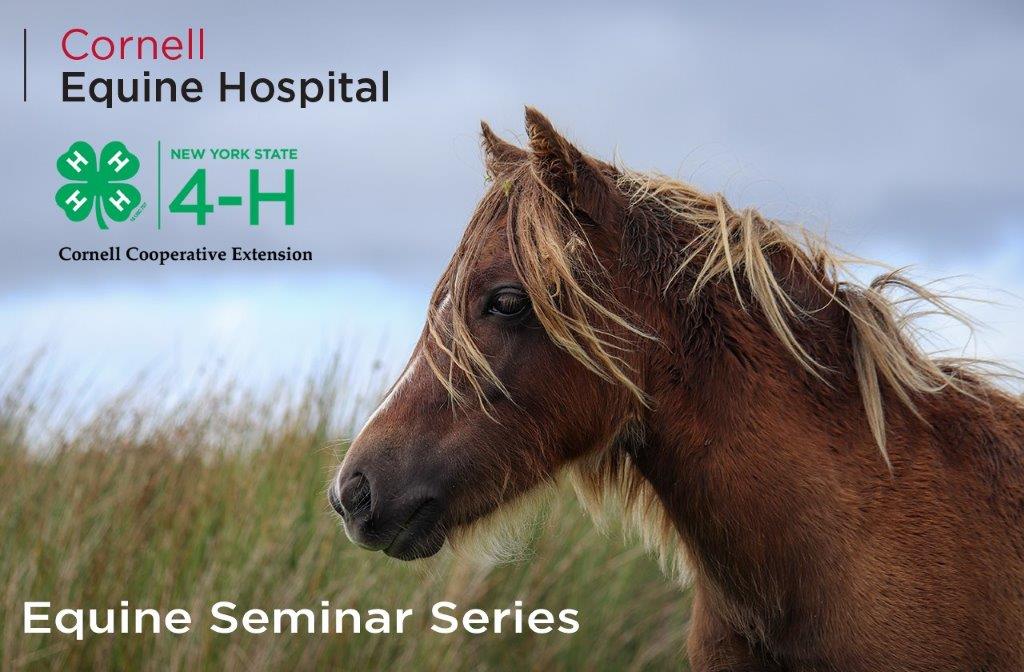 Equine Seminar Series Spring 2021
Welcome to a new season of Cornell's Equine Seminar Series! Our audience has steadily been growing as the news spread about the quality of our content. In the fall we had equine enthusiasts from all over the world tuning in! Thank you for your support!
What's new? To accommodate a larger audience registration is required.
The perks?
Submit questions and feed back in advance.
Use the social media links on the registration page to invite others to join.
You will receive a follow-up communication with additional resources provided by the speaker and seminar recording.
Zoom Tips
Please be sure to download or update the Zoom app before the meeting begins.
---
June 15, 2021 @ 6 P.M.
5 Tips for Keeping Your Horse Sound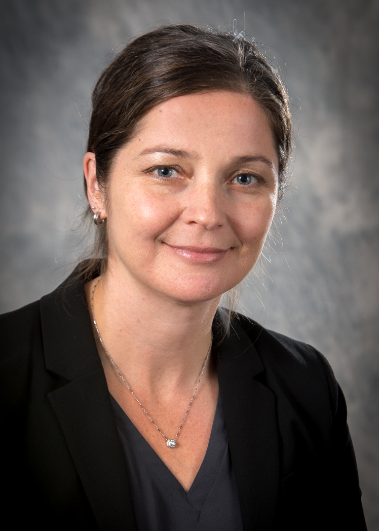 Presented by Michelle Delco, DVM, PhD, Dipl. ACVS
Assistant Research Professor, Department of Clinical Sciences, Equine Surgery Specialist
---
Dr. Michelle Delco received her DVM from Cornell University College of Veterinary Medicine in 2002. After completing a residency in Equine Surgery at University of California, Davis to become a board certified surgeon, Dr. Delco served as an Assistant Professor of Equine Surgery at Kansas State University. In 2008, she joined a private equine referral practice near Seattle, WA, where her primary focus was orthopedic surgery and the diagnosis and treatment of complicated sports injuries in equine athletes. In 2012, Dr. Delco returned to Cornell University to pursue her PhD, which she completed in 2016. She is currently an Assistant Research Professor in the Department of Clinical Sciences, and serves as a large animal surgeon at the Cornell University Hospital for Animals and Cornell Ruffian Equine Specialists in Elmont, NY. Her research focuses on understanding how joint injury leads to arthritis in horses and humans. Specifically, she is investigating mitochondria, the energy-producing centers of the cell, as a link between cartilage trauma and osteoarthritis. Her group is also interested in understanding the role of mitochondrial function in tissue repair and regenerative medicine. The goal of her research is to develop new treatment strategies to prevent irreversible joint disease and chronic pain in equine and human patients who suffer orthopedic injuries.