Equine Seminar Series
Cornell's Equine Hospital, the New York State 4-H Horse Program and Cornell Cooperative Extension are proud to host the Equine Seminar Series. Monthly talks presented equine experts on important equine health and management topics. The seminars are free to attend and open to the public. We hope you will join us and other equine enthusiasts for this exciting learning opportunity!
Due to the COVID-19 restrictions, the seminar series will be held ONLINE only until further notice.
When you sign up for our mailing list, you'll receive every seminar invite and in addition, a bonus email containing the seminar recording and extra resources hand picked by our experts.
Contact: Sarah Bassman srb238@cornell.edu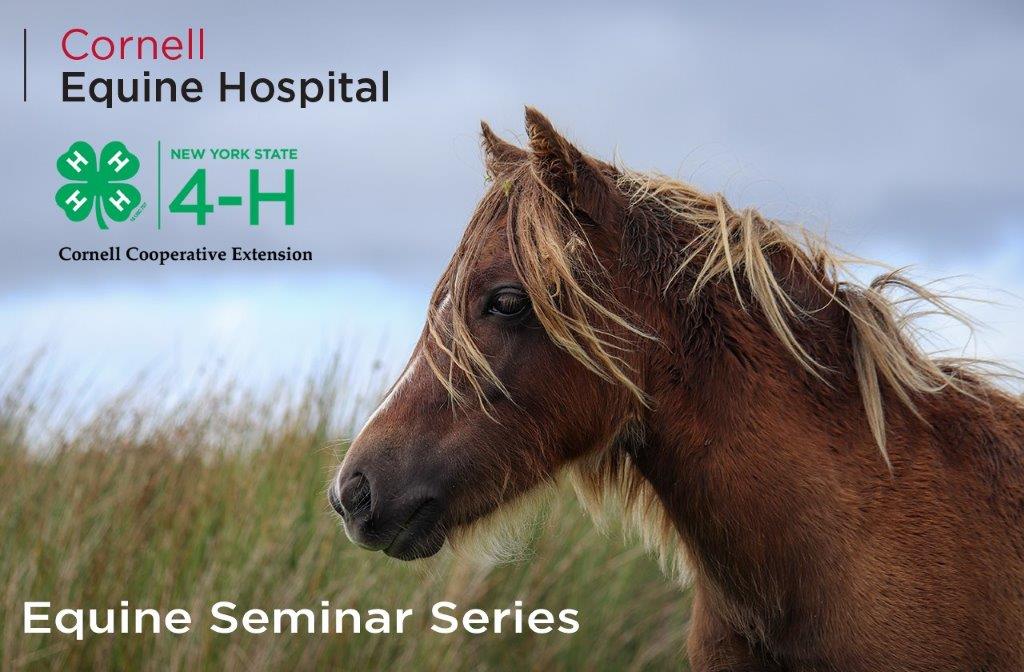 Equine Seminar Series Fall 2021
Zoom Tips
Please be sure to download or update the Zoom app before the seminar begins.
---
December 14, 2021 @ 6:00 p.m.
After receiving her DVM and Masters degree from the University of Parma in 2012, Dr. Barbara Delvescovo worked for 1 year in an Equine practice in the area treating mainly Standardbred racehorses and eventers. After a long visiting at the Hong Kong Jockey Club Equine Hospital, she moved to Ireland for a 1 year internship at Anglesey Lodge Equine Hospital. She then practices in Ireland as a hospital and ambulatory veterinarian for 3 years at Sycamore Lodge Equine Hospital. Her duties involved racetrack work as well as stud work and management of critical foals in the hospital. She came to Cornell for a residency in Large Animal Internal Medicine in 2017 that she completed in 2020.  
---
Sneak peek of the spring 2022 line up
By signing up to our mailing list you will receive the link to register for the next seminar directly in your inbox!