Cornell Ruffian Emergency and Critical Care
Equine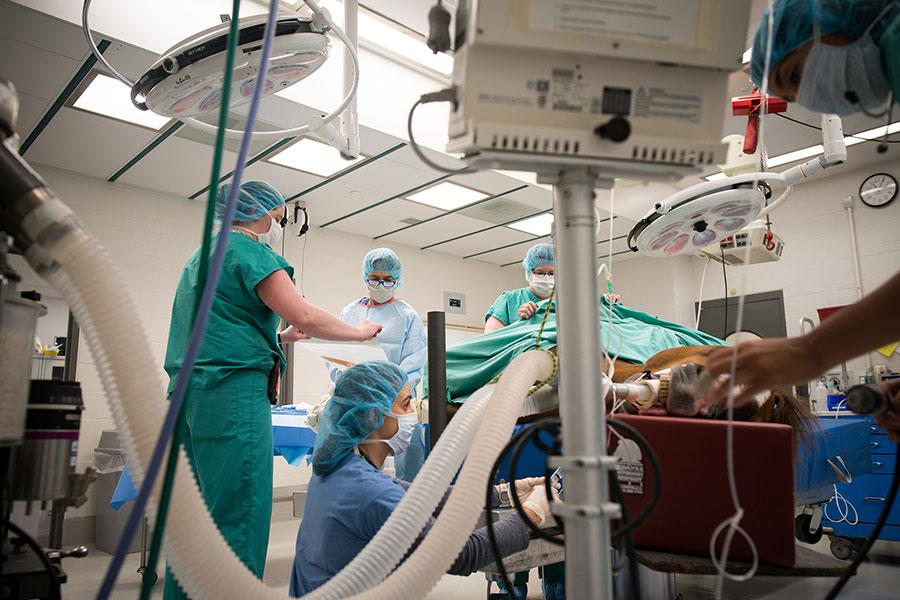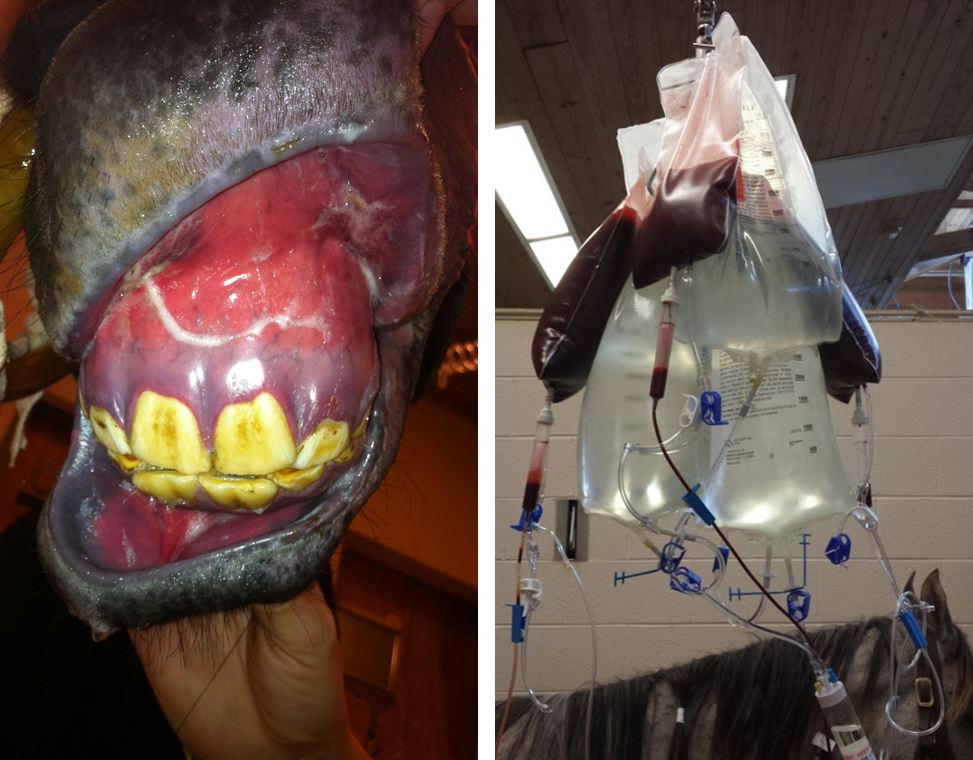 Our Emergency and Critical Care service is available 24 hours a day, 7 days a week. At our state-of-the-art hospital, we are equipped to handle urgent and critical cases.
Upon arrival, you will be greeted by a doctor or licensed veterinary technician who will quickly assess the patients' vital signs and triage the case. We understand these are often stressful times for an owner and horse and commit to providing fast, accurate and decisive action to give you the most information in an expedient manner.
Our Emergency and Critical Care service has a dedicated ICU facility and can handle a variety of emergency problems, including those related to:
Colic - medical and surgical
Wounds and lacerations
Orthopedic emergencies such as fractures, cellulitis, tying up and septic joints
Respiratory emergencies such as pneumonia or airway obstruction
Ophthalmic emergencies such as ulcers and globe trauma
Cardiac emergencies such as dysrhythmia or congestive heart failure
Traumatic injuries such as head and neck trauma
Bleeding disorders such as guttural pouch mycosis
Transfusion therapy - we have an on-site blood donor
Shock and endotoxemia
Pain and pain management
​Our patients are hospitalized in a well-equipped intensive care unit, and their care is optimized by our access to a variety of clinicians representing nearly all veterinary specialties. With several on-site, point-of-care lab services, we can obtain lab work quickly to best direct patient treatment. This combination of excellent facilities, service-specific expertise, and access to leading minds in all specialties allows us to provide a level of critical care necessary for animals in crisis.