Cornell Ruffian Sports Medicine and Rehabilitation
Equine
CRES Equine Sports Medicine and Rehabilitation service provides an interdisciplinary approach to diagnosing and treating the underperforming equine athlete. Whether you have a race horse, hunter, show jumper or other discipline, our team of specialists with expertise in musculoskeletal, respiratory, cardiovascular, neurologic and hematological disorders can determine why your horse may be underperforming.
Upper Respiratory | Cardiac and Lower Respiratory | Lameness | Neurologic Gait Assessment | Gastroscopy
We have a high speed treadmill and can tailor an exercise stress test to best challenge your horse and determine a cause of poor performance. Similarly, our over ground endoscope system can be fitted to the horse during a breeze, work out or while jumping to determine dynamic airway disorders under saddle. 
Upper Respiratory Diagnostics:
High definition video endoscopy of the upper airway (laryngoscopy).
Over ground dynamic endoscopy
Transcutaneous and transesophageal laryngeal ultrasound
Digital radiography
Accurate diagnosis can then be followed by open surgical or minimally invasive laser repair of many conditions.
Cardiac and Lower Respiratory Evaluation
High definition video endoscopy of the lower airway (bronchoscopy).
ECG/EKG assessment  of the heart rhythm at rest, during treadmill stress test and continuous telemetry after work.
Ultrasound of lungs (transthoracic), heart (echocardiography)
In-house laboratory to assess hematologic values, muscle enzymes, heart muscle markers, blood gas assessment.

Lameness Evaluation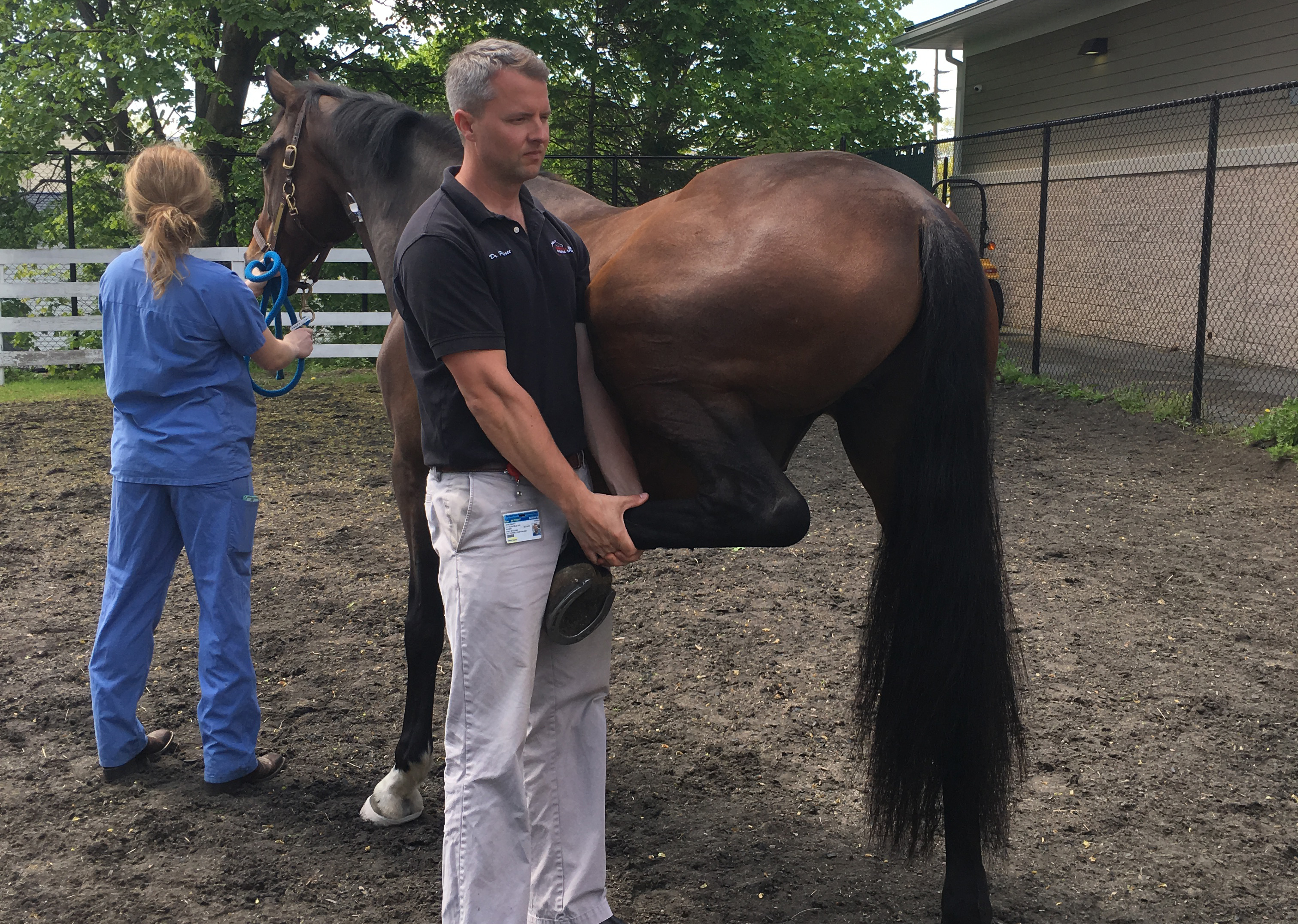 Our team of specialists routinely face challenging lameness conditions with the goal of diagnosing, treating, and establishing a clear rehabilitation plan to optimize return to function and performance.  The entire history is analyzed with any previous pertinent imaging before starting a detailed musculoskeletal examination.  Depending on the discipline, dynamic examination is performed utilizing full flexion tests and gait evaluation on a variety of surfaces.  For more subtle lameness conditions in sport horses, riding examination is performed in our ring on site.  Cutting edge diagnostic imaging is available to help define the exact injury or condition.  Our team utilizes the most current treatment modalities including a variety of regenerative therapies to best treat the injury or area of soreness.  Ultrasound or radiographic guidance is used routinely during treatment of a variety of conditions to deliver the most accurate treatment possible.    
Diagnostic Imaging Available:                                                                                                    
Standing MRI
Nuclear Scintigraphy (Bone Scan)
Ultrasound (Transcutaneous and rectal for sacroiliac/pelvic soreness)
Digital Radiography
Fluoroscopy
Regenerative Therapies Available:
Bone marrow derived mesenchymal stem cells
Platelet rich plasma "PRP" (Prostride or Arthrex)
Interleukin-1 Receptor Antagonist Protein "IRAP" (Arthrex)
Additional Therapies Available:
Extracorporeal Shockwave therapy
Game ready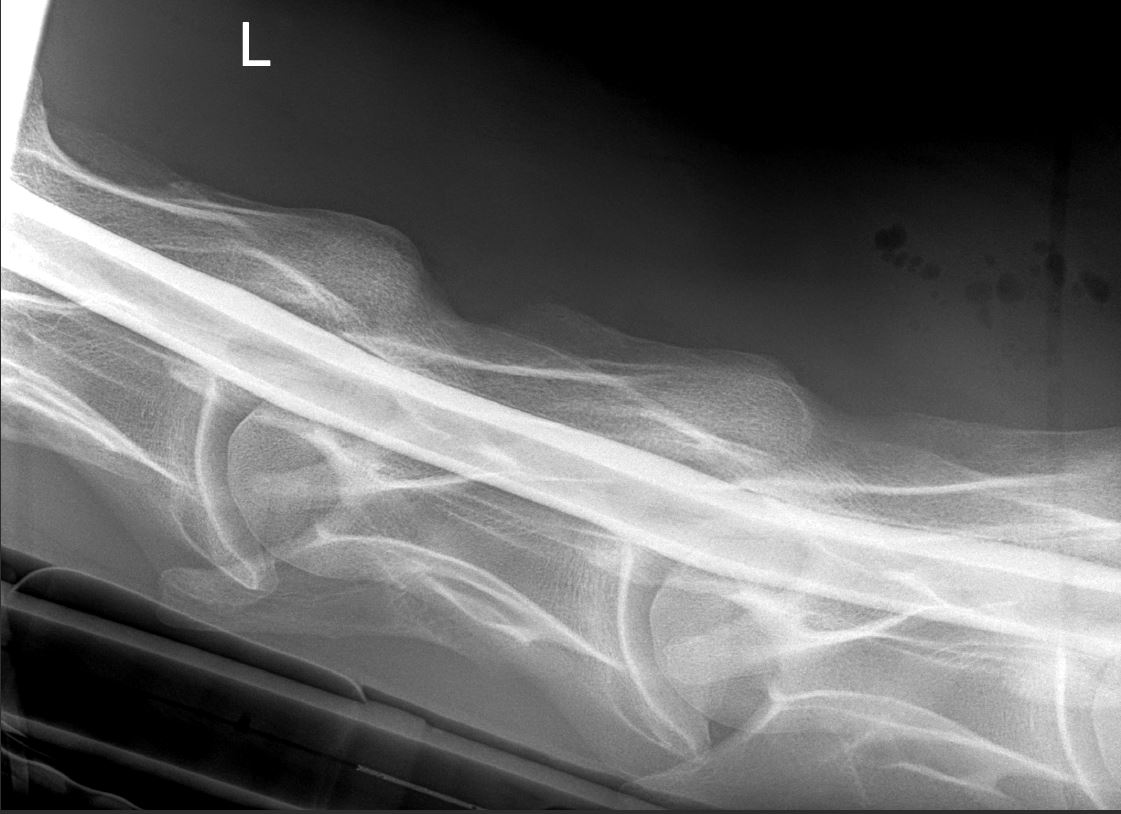 Neurological conditions affecting the spinal cord and peripheral nerves can cause gait abnormalities and affect performance. As part of a complete poor performance evaluation, an assessment of your horses' gait, muscle symmetry, cranial nerves, reflexes and responses, and proprioception can be completed. When specific abnormalities are evident, additional diagnostics are available to diagnose and best treat your horse.
Diagnostics Available:
Neurologic Examination including gait, cranial nerves, reflexes and responses.
Cerebrospinal fluid aspiration and testing. At CRES, we preferentially collect CSF via ultrasound guidance from the C1-2 space in a standing sedated horse. 
Neurologic Imaging. At CRES was routine perform neck radiography including oblique views and myelography. When needed, we have access to brain MRI.
Electromyography (EMG) assessment for myotonia, denervation/peripheral nerve injury
Infectious disease testing: EPM and Lyme disease can affect the nervous system. We routinely perform and interpret specific testing for these conditions.
Biopsy: Muscle and/or nerve to diagnose specific conditions.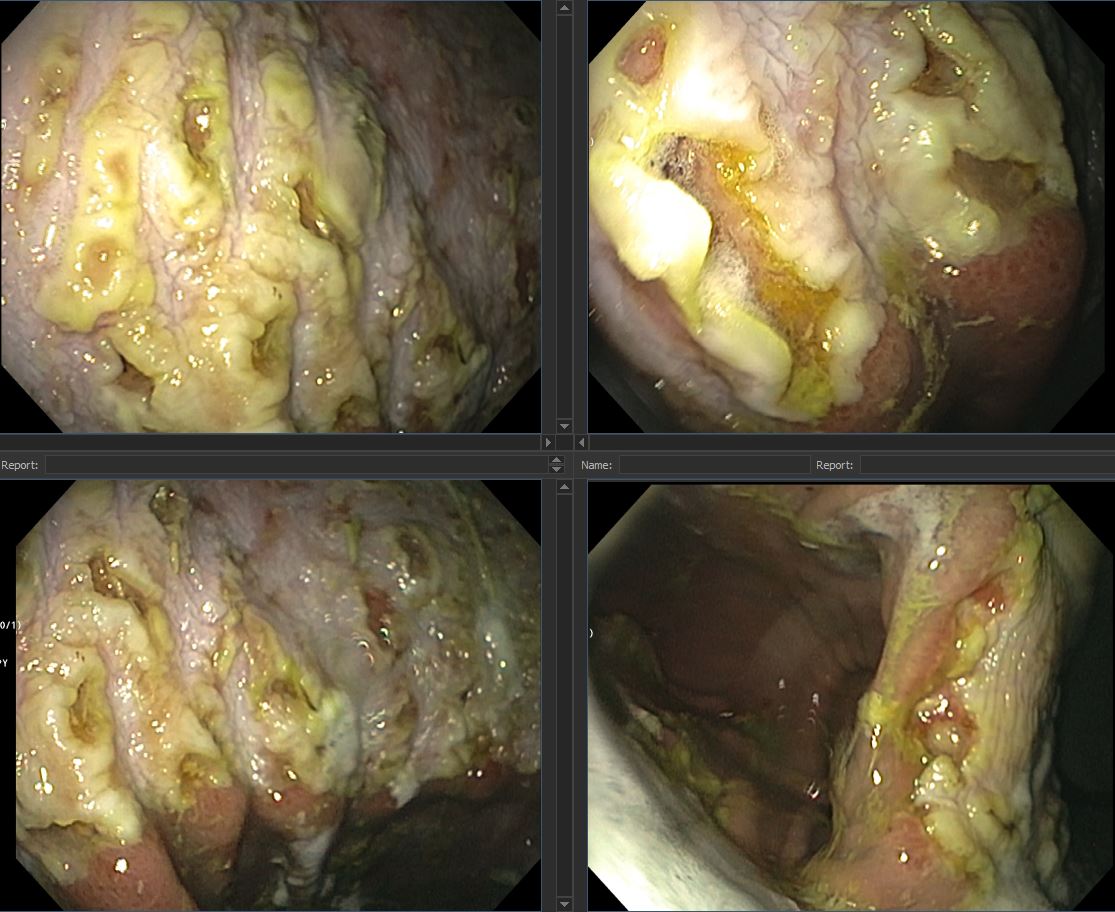 Gastric ulcer disease is extremely common in performance horses of many disciplines and can cause poor performance, colic, and other secondary conditions such as palatal disease. At CRES, we routinely perform gastroscopy with high definition video endoscopy of the entire upper gastrointestinal tract. Depending on the specific lesions observed (location, severity grade), we will tailor a medication, diet, and exercise plan to optimize healing and prevent recurrence.