Save the Date: Concert for the Animals
Wednesday, May 22, 2013 - 12:00am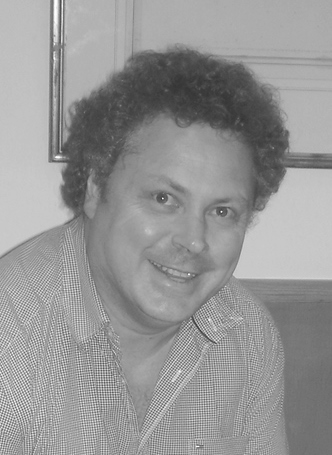 This year's Seminar features Dr. Steve Marsden, world-renowned lecturer on integrative medicine, followed by a special Concert for the Animals at 1:30 p.m.
Saturday, October 19, 2013
9:00 a.m. to 4:00 p.m.
Complimentary Admission for All
Veterinary Education Center
College of Veterinary Medicine
Cornell University
---
Schedule
8:30 amCoffee, light continental breakfastAtrium
9:00-10:00 amHerbal Medicine Safety: The worries about wortsMurray Lecture Hall
10:00-10:15 amBreakAtrium
10:15-11:15 amAn Integrative Approach to Liver Disease: Part IMurray Lecture Hall
11:15-11:30 amBreakAtrium
11:30-12:30 pmAn Integrative Approach to Liver Disease: Part IIMurray Lecture Hall
12:30-1:30 pmLunchAtrium
1:30 pmConcert for the Animals, featuring rising star of the Stradivari Society Tim Fain accompanied by pianist Robert KoenigAtrium
2:30-4:00 pmGetting Started with Herbal Medicine: Liver disease case studiesWiswall Dry Lab
About the presenter:
Steve Marsden, DVM, ND, MSOM, Lac, DiplCH, AHG
Steve is one of the chief educators of veterinarians worldwide in the use of complementary and alternative therapies. He regularly lectures for the International Veterinary Acupuncture Society, the American Holistic Veterinary Medical Association, and the American Veterinary Medical Association. He has been a guest speaker for veterinary courses, colleges, and associations spanning five continents, and is co-founder of the College of Integrative Veterinary Therapies, an Australia-based institution offering distance learning programs in integrative medicine. He is also a director of the National College of Natural Medicine, a fully accredited and leading educational institution in the United States offering comprehensive training in a diversity of alternative therapies for physicians. His textbook, Manual of Natural Veterinary Medicine, published by Elsevier in 2003, has been translated into multiple languages, and is a leading resource worldwide. Dr. Marsden is extensively trained in alternative medicine, receiving one of the first Master's of Science degrees in Oriental Medicine ever to be awarded in North America, as well as board certifications in Chinese herbology, acupuncture and naturopathic medicine. When not teaching, he divides his time equally between veterinary and naturopathic medical practice in Edmonton, Alberta.
About the Performers
With his adventuresome spirit and vast musical gifts, violinist Tim Fain has emerged as a mesmerizing new presence on the music scene. The "charismatic young violinist with a matinee idol profile, strong musical instincts, and first rate chops" (Boston Globe) was featured as the sound of Richard Gere's violin in Bee Season. Selected as one of Symphony magazine's "Up-and-Coming Young Musicians of 2006," and a StradMagazine 2007 "Pick of Up and Coming Musicians," Fain has recently captured the Avery Fisher Career Grant and a Young Concert Artists International Award. As The Washington Post recently raved, "Fain has everything he needs for a first-rate career."
International Violinist Yi-Jia Susanne Hou is the first ever violinist to capture 3 Gold Medals with unanimous Juries at 3 International Violin Competitions: Concours International Long-Thibaud (France, 1999), Lipizer International Violin Competition (Italy, 1999) and Sarasate International Violin Competition (Spain, 1997.) Hou has collaborated with world-renowned Directors and Artists such as Mstislav Rostropovich, Pinchas Zukerman, Alan Gilbert, Cho Liang Lin, Vladimir Spivakov, Marcello Viotti, Marek Janowski, Lan Shui, Boris Brott, Robert McDuffie, Ralph Kirschbaum, Lawrence Dutton, Joseph Kalichstein, Alain Trudel, Bernhard Gueller, Gregory Vajda, Ling Tung, and Li Xin Cao, among others.

Pianist Robert Koenig has quickly established a reputation as a much sought-after collaborative pianist and chamber musician. He performs regularly in major centers throughout the world with many of this generation's most renowned musicians. Recent engagements have included performances at Carnegie Hall in New York, The Kennedy Center in Washington, DC, Suntory Hall in Tokyo, The Concertgebuow in Amsterdam, and the Louvre Museum in Paris. He has performed with many of today's leading artists including Sarah Chang, Hilary Hahn, Pamela Frank, Roberto Diaz, Elmar Oliveira, and Aaron Rosand.
Reserve Your Seat
Please register early by contacting Tracey Friedrichsen / 607-253-3779) by October 10, 2013.
With appreciation
to Clement and Karen Arrison, sponsors of the annual seminar series and concert performances, launched to raise awareness of holistic and integrative therapies.
When Clement and Karen Arrison's 10-year old Briard DeeDee was diagnosed with osteosarcoma, a type of bone cancer, in September of 2008, the outlook was grim. The tumor's location and DeeDee's age made aggressive surgery too complex and dangerous, and the Arrisons, along with the radiation oncology team at CUHA, felt that chemotherapy was not an appropriate choice. Instead, DeeDee began a series of palliative radiation treatments and was given a survival prognosis of just eight weeks.
Assembling the Team
During this emotional time, the Arrisons began to ask CUHA veterinarians about incorporating other modalities into DeeDee's treatment, but found holistic alternatives available at Cornell to be limited. Undaunted, the Arrisons assembled an integrated "dream team" of medical and holistic practitioners to care for their beloved dog. "We wanted to use the best that each approach had to offer us," said Arrison, noting that there was a great sharing of information among the ensemble.
From Cornell, the team included Dr. Margaret McEntee, Professor of Oncology, Dr. Joseph Wakshlag, Assistant Professor of Clinical Nutrition, and Dr. Andrea Looney, Senior Lecturer in Anesthesia and Chief of the Pain Management Service. The Arrisons also recruited Dr. Cynthia Lankenau, a Cornell veterinary graduate who specializes in holistic and homeopathic treatments, and Lillie Goodrich, an animal communicator.
A Better Outcome
DeeDee responded very well to her treatments. According to Dr. McEntee, the Chinese herbs administered by Dr. Lankenau appeared to significantly reduce bleeding from the tumor. The Arrisons, great music aficionados, also played recordings of classical violin during DeeDee's radiation sessions, and were personally present for the procedures.
According to Arrison, DeeDee did not waste away from cancer and enjoyed a good quality of life until she died peacefully at their summer cottage. With the help of a comprehensive, customized program that combined alternative and traditional techniques, DeeDee enjoyed an additional eleven months with her family from the time of her initial diagnosis. "DeeDee taught us to open our minds and consider complementary therapies alongside traditional approaches," said Looney.
A Way Forward
"It struck me during all this, that these options could and should one day be available to every patient at the CUHA," said Arrison. "Cornell has the great talent and the think tank to put this together for people in a much more digestible form."
To move Cornell toward that goal, the Arrisons have endowed the DeeDee Arrison Holistic and Integrative Medicine Seminar Series. The series will enable the College to bring in leading speakers on topics such as acupuncture, herbal and homeopathy, homotoxicology therapies, nutrition and supplemental therapies, wellness, and Eastern medicine, topics in which students are expressing an increasing level of interest.
Although proponents of alternative and holistic therapies point to thousands of years of successful outcomes, significant resistance remains within the mainstream of the veterinary profession, noted McEntee. "Research into these approaches lags far behind research into traditional veterinary techniques," she said. "As scientists, we are trained only to accept research-based protocols." Building awareness regarding holistic and integrative therapies among tomorrow's clinicians and researchers is a critical first step toward rigorous scientific investigation.
Share this: