CUHA Honored by the Red Cross
Wednesday, April 16, 2014 - 12:00am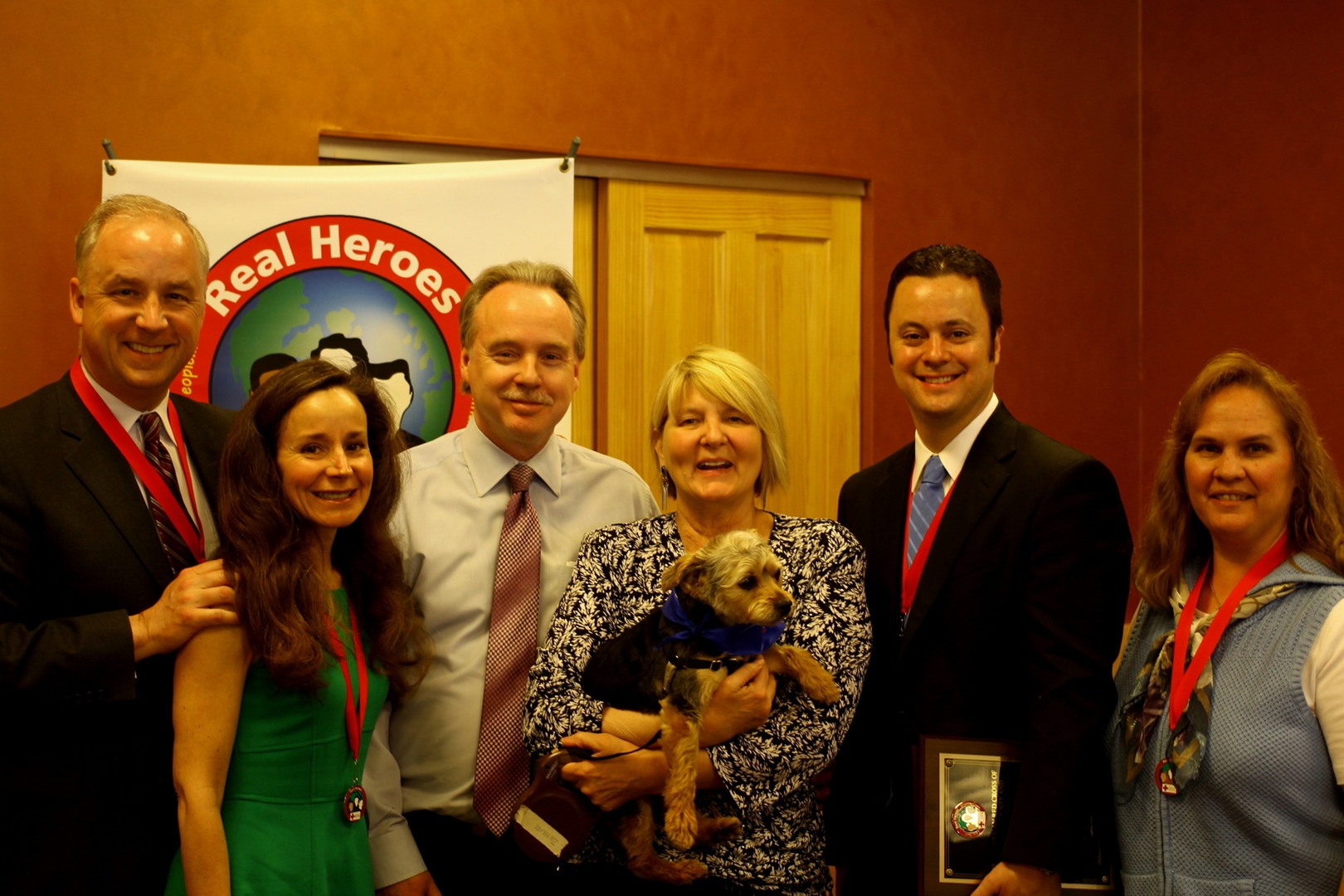 (Greek Peak, NY) - Dr. Eric Ledbetter and Wendy English (of CUHA) and the Shamrock Animal Fund received the Real Heroes Animal Rescue Award from the American Red Cross of Cortland and Tompkins Counties at a breakfast ceremony at Greek Peak Mountain Resort.
Dr. Ledbetter performed vision saving cataract surgery on Zacky the Yorkie earlier this year.  The surgery was made possible when the CUHA Patient Assistance Fund and the Shamrock Animal Fund helped pay for some of the cost of the surgery.
Zacky's owners, Richard Eimicke and Kathy McSherry, were also in attendance along with Zacky himself who gave a wave to the crowd that applauded as the award was given. Zacky's story was seen on television in early March, seen on NBC 3, CBS 5 and CW 6 in Syracuse, New York.  He was also featured on CNYCentral.com.  One of the segments from that coverage was played at the Red Cross breakfast. It showed Dr. Ledbetter removing the cataracts and restoring Zacky's vision with an artificial intraocular lens.
The Real Heroes Breakfast celebrates the Red Cross mission of alleviating human suffering by recognizing people from throughout Cortland and Tompkins counties who performed heroic acts in life-threatening situations. Among this year's honorees: Two bystanders who performed CPR to save the lives of strangers and first responders who saved a man who lost his arm in a farming accident.
We thank the Red Cross for this honor and congratulate all of this years worthy recipients!