Cornell AQUAVET students live the life aquatic
Friday, August 14, 2015 - 12:00am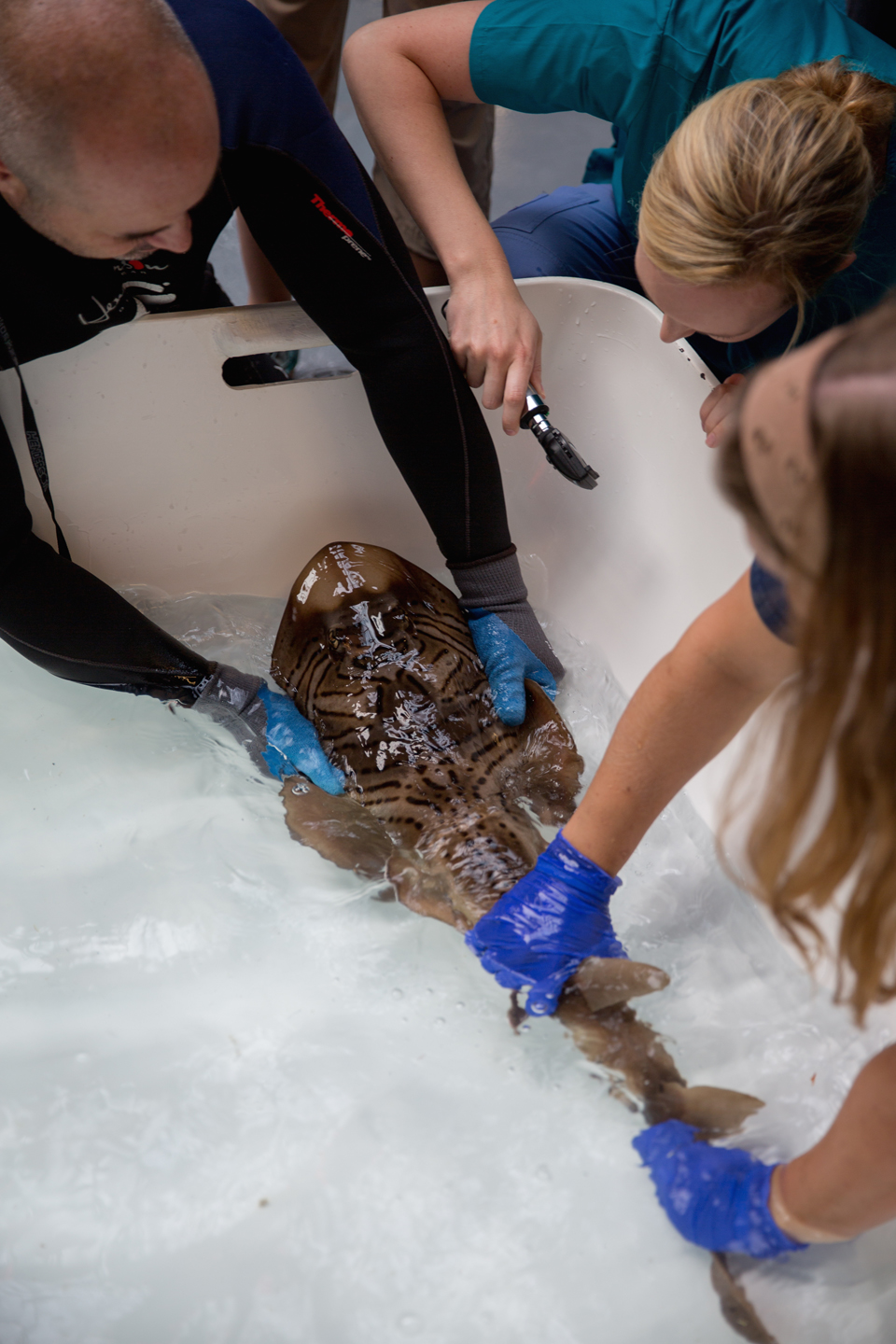 Excessive harvesting, pollution, and disease have had devastating effects on many sea animal populations. Increasing demand for protein from a growing human population is driving growth in the cultivated seafood industry—leading in turn to the challenges of good nutrition, adequate health care, and disease prevention faced by terrestrial farmers.
Fortunately, the biomedical skills that veterinarians use to care for traditional livestock can be applied to aquatic animals as well. The AQUAVET program offered by Cornell's College of Veterinary Medicine (CVM) is designed to train students and stimulate research in aquatic animal medicine. Students learn the skills required to take care of all aquatic inhabitants--including algae, invertebrates, fish, marine mammals, aquatic reptiles and birds—and study their habitats, including the factors that threaten their health. AQUAVET also offers a limited number of fellowships to pursue research projects.
This summer three CVM students in the AQUAVET program spent time at Georgia Aquarium, the largest aquarium in North America. Experts there taught them how to perform blood draws, ultrasounds, and health exams on sharks, African penguins, alligators, stingrays, and other species.
The group then traveled to the University of Georgia to learn about aquatic endoscopy and surgery; each student did anaesthesia, rigid endoscopy, and surgery on turtles and fish. They completed the program by studying dolphin health in Cancun, Mexico, learning to take clinical samples of blood, urine, gastric fluids, semen, and feces and analyze them in the lab. Each student also spent four days in the water with dolphins, perfecting their ultrasound skills and knowledge.
"The experience gained by AQUAVET students cannot be recreated in the classroom," says program director Dr. Donald Stremme. "Having the ability to be active in the process and assist other veterinary professionals is an invaluable experience for their learning. It has been very rewarding seeing students after AQUAVET and where their careers have taken them." One alum, Dr. Caryn Poll, is a veterinarian for more than 1,500 species at Shedd Aquarium in Chicago; she also conducts research on exotic animal medicine and biology. Another alum, Dr. Ari Fustukjian, provides primary care for the animals at Mystic Aquarium in Mystic, CT; he also works closely with its marine animal rescue program, providing assistance to seals, whales, and other aquatic animals that are stranded or washed ashore.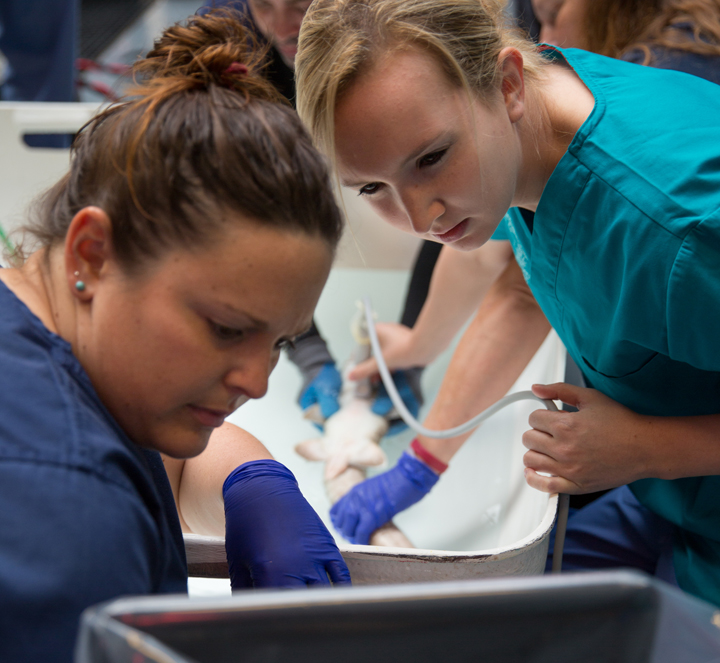 See the AQUAVET website for more information and application forms.