Dean Warnick unveils new Strategic Plan at State of the College address
Wednesday, November 29, 2017 - 11:10am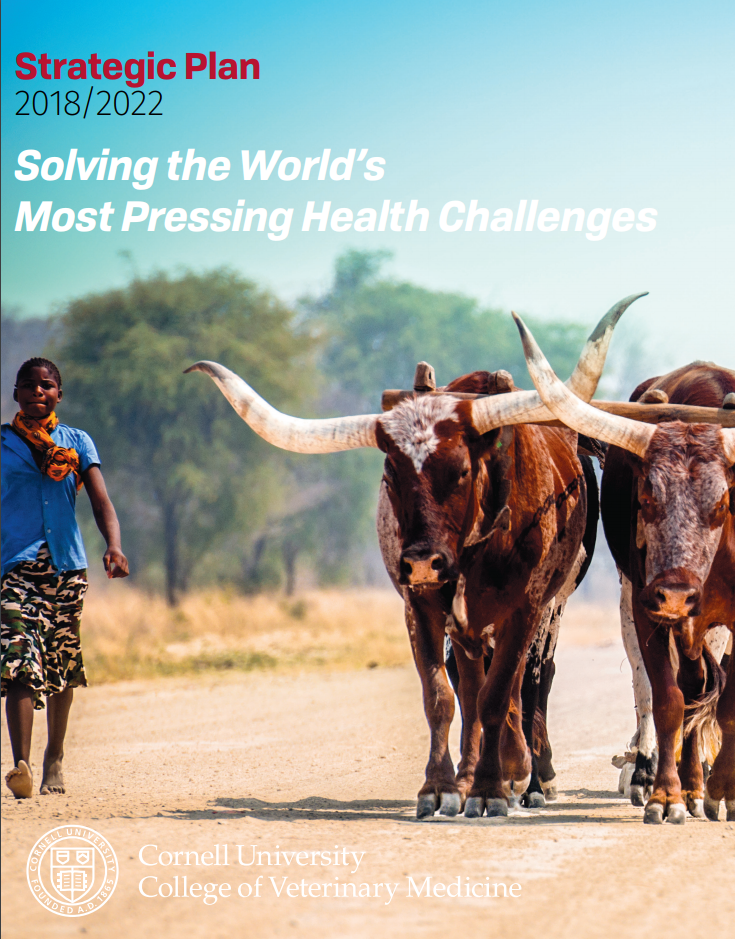 Dr. Lorin D. Warnick, the Austin O. Hooey Dean of the College of Veterinary Medicine, unveiled the College's new strategic plan to the community in his annual State of the College address on November 29.
Developed with input from every corner of the College, the strategic plan represents the views and voices from faculty, students, staff, alumni and friends. Under the theme, Solving the World's Most Pressing Health Challenges, it charts a course for the next five years and focuses on six concepts:
Education innovation and career readiness
Business and entrepreneurship
Transformative Research
Advances in animal, human, and ecosystem health
Health begins here (focusing on diversity, wellness and professional development)
Strengthening our foundation (focusing on infrastructure and communication)
Warnick introduced the plan with a pertinent reminder: "Global and professional challenges require innovative, timely, and bold approaches to advance animal and human health, and to ensure a thriving veterinary medical profession. Our strategic plan offers such a vision."
This vision involves new approaches to education, including new models for structuring clinical rotations; a student competency dashboard; increased endowed scholarship funds, new internal faculty grant programs; and the establishment of the Cornell Center for Veterinary Entrepreneurship & Innovation.
It also focuses on focusing on 'Radical Collaboration' research in areas such as infection biology and genome biology; expanding the MPH program; and establishing Wildlife Health Cornell. The College states a commitment to ensuring that diversity, wellness and professional development are key priorities moving into the future.