College hosts symposium on sustainability in the dairy industry
Tuesday, February 27, 2018 - 12:20pm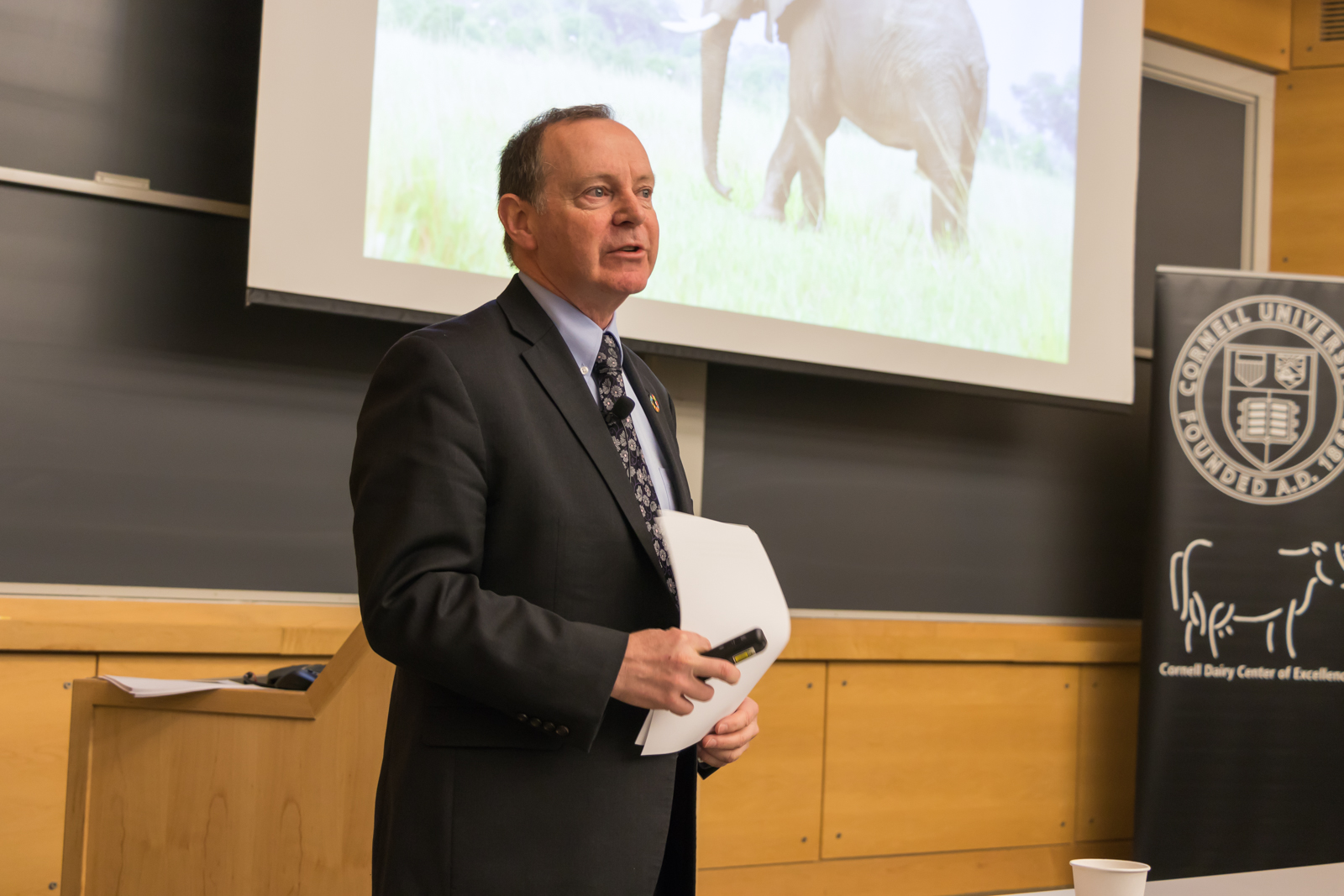 Industry representatives and experts from across Cornell gathered last week to discuss dairy sustainability relating to food, energy, and water. The 3rd Annual Cornell Dairy Center of Excellence Symposium, presented in partnership with the David R. Atkinson Center for a Sustainable Future, featured a day of panels, presentations, and poster sessions in Schurman Hall.
The Cornell Dairy Center of Excellence is an organization that connects over 100 faculty and staff at Cornell with expertise in the dairy industry. These dairy experts engage in research, extension outreach, and teaching, and come from numerous departments across the Cornell campus.
Lorin D. Warnick Ph.D. '94, the Austin O. Hooey Dean of Veterinary Medicine, welcomed attendees at the kick-off session. "Dairy industry sustainability is critical regionally and worldwide," said Warnick, noting the Atkinson Center's grants program as a constructive way to create interdisciplinary teams that can address the issue.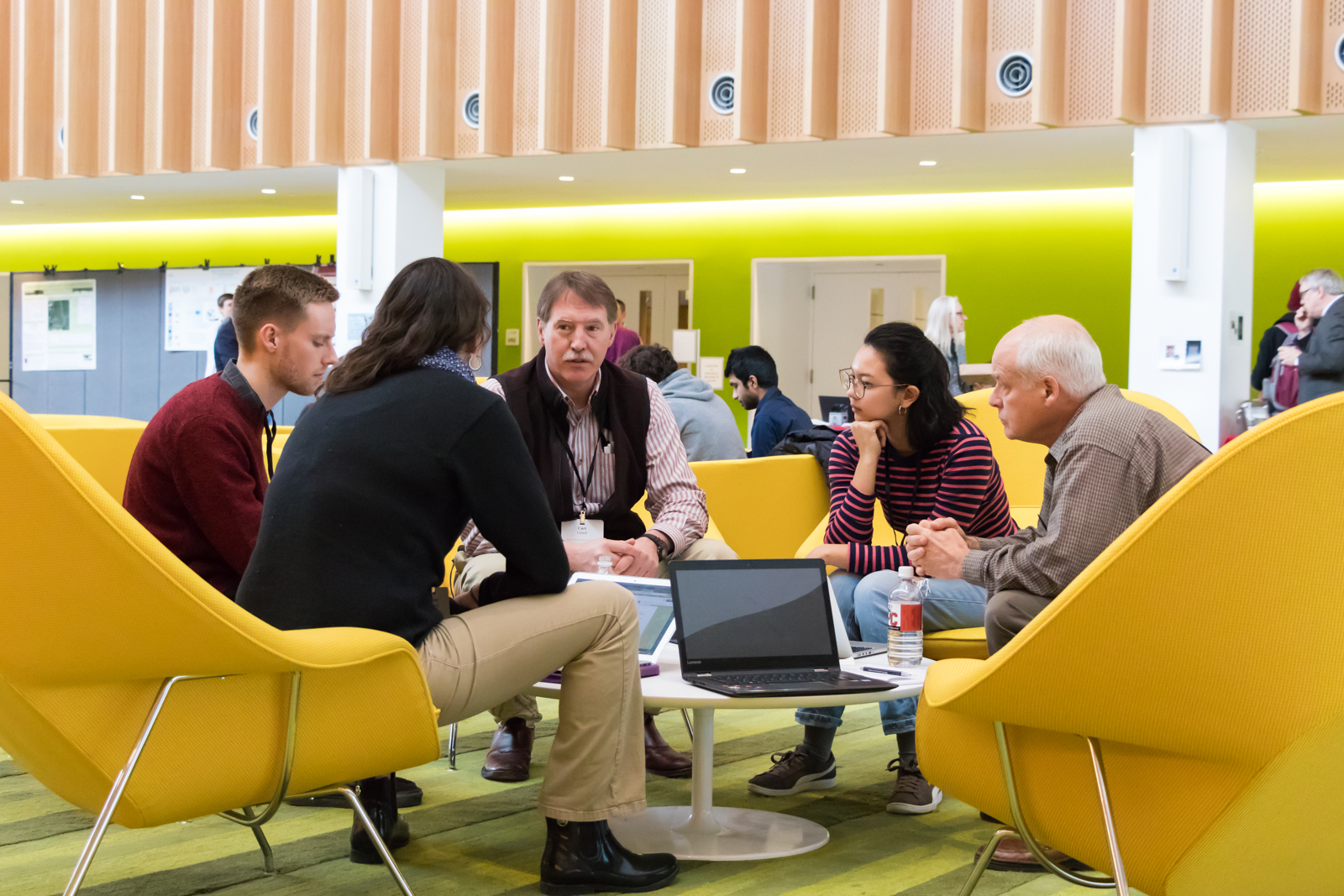 The symposium's keynote speaker, Donald Moore, provided a global perspective on dairy sustainability. Moore is the executive director of Global Dairy Platform, whose mission is to align and support the dairy industry to promote sustainable dairy nutrition. "There are one billion people in the world whose livelihoods depend on dairy," said Moore. "No other industry has that reach and impact."
Throughout the day, panelists discussed everything from food security and nutrition to watershed nutrient management and sustainable waste management technologies. Participants also noted public perception of the industry as a key factor. "It's time that we as a sector explain how we address key issues affecting society around the world," said Moore.
By Melanie Greaver Cordova