Cornell selected to lead multi-institutional applied learning initiative in clinical reasoning
Wednesday, February 28, 2018 - 1:12pm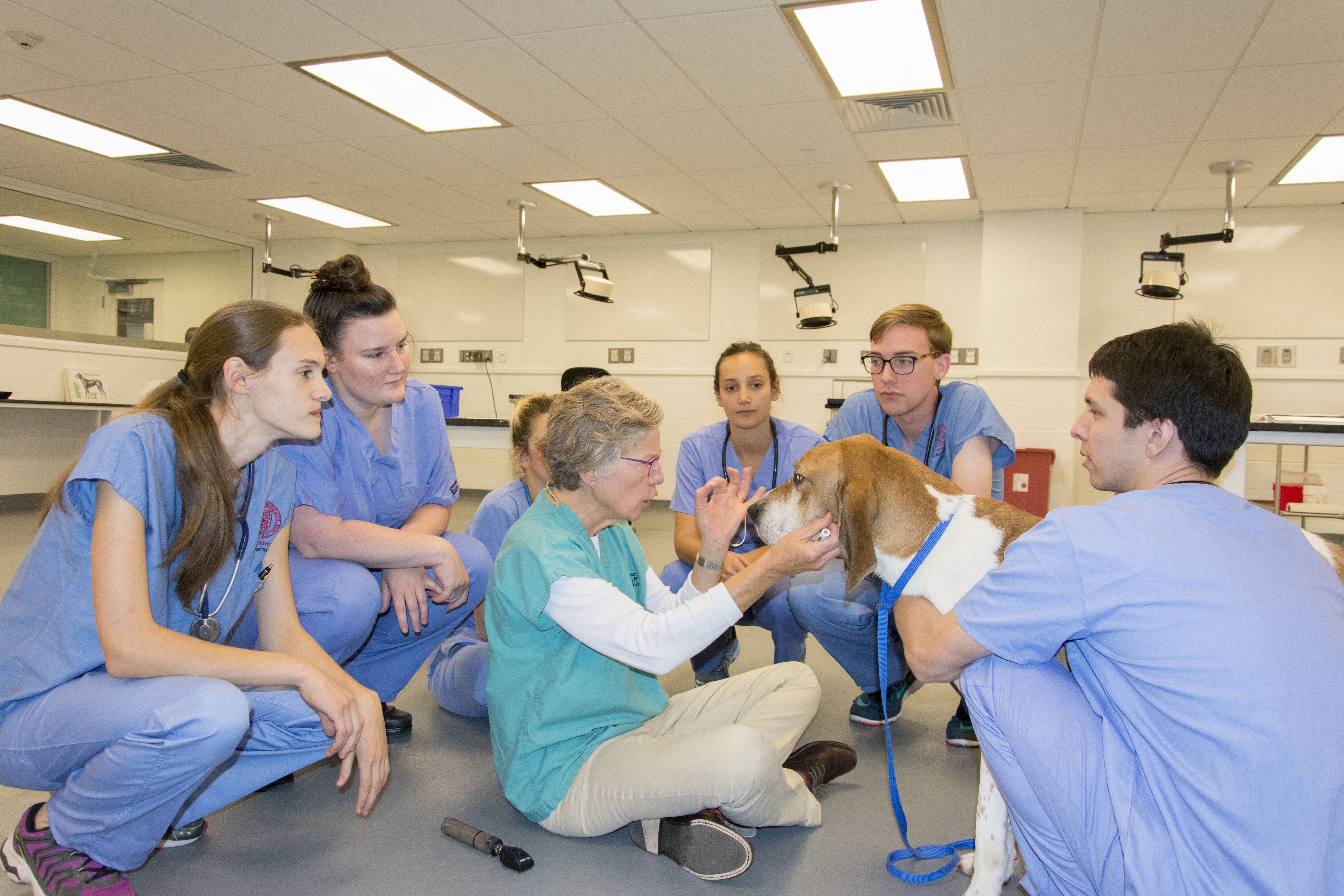 Inspired by a collective desire to ease the veterinary student transition between the pre-clinical and clinical parts of their education, the College of Veterinary Medicine is spearheading a project that will assess and improve experiential and applied learning in veterinary education.
"Clinical reasoning is the cornerstone of a DVM education and of clinical practice," said Marnie FitzMaurice, director of veterinary curriculum and lecturer in the Department of Biomedical Sciences. "It made sense to focus on developing clinical reasoning abilities to facilitate the student transition into the clinics."
FitzMaurice and Jodi Korich DVM '97, associate dean for education, are co-principal investigators of the project. The two are working backwards toward their goal – in order to create effective programs, they must first create an assessment that evaluates the impact of any new teaching program.
"The potential benefits of this initiative are tremendous," said Korich. "By developing assessment tools that allow us to accurately measure each student's clinical reasoning, we can spot specific problems more quickly. We can also provide students with the feedback they need to improve their clinical reasoning skills."
In the initial phase, members of the Cornell team will be leaders of discipline-specific groups. Those cross-college groups are responsible for developing the assessment in their area of specialty, said FitzMaurice.
"Developing high-quality assessment tools takes a lot of time and disciplinary expertise," said Korich. "By leveraging faculty across multiple veterinary colleges, we have an opportunity to accomplish a lot in a relatively short amount of time."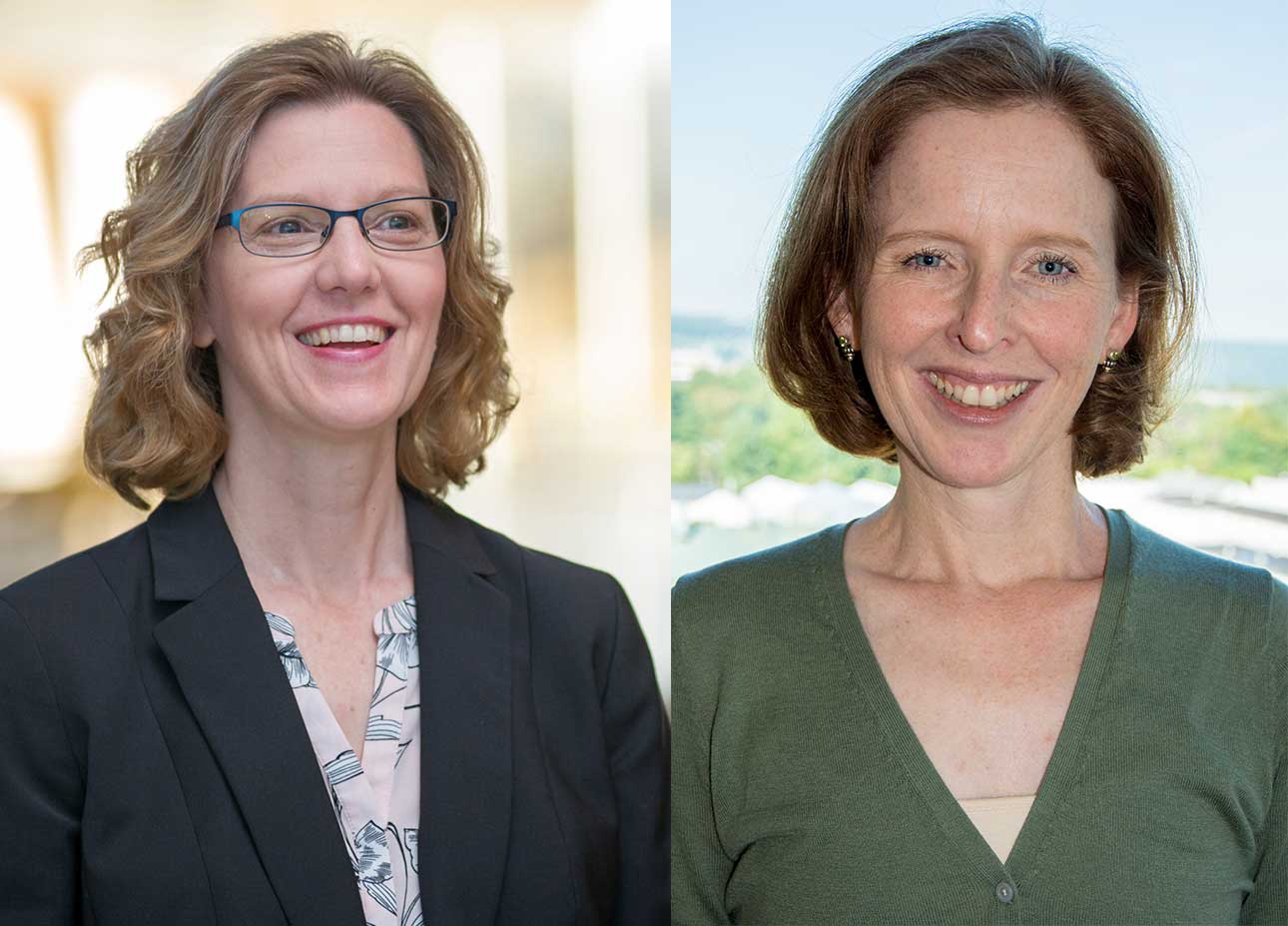 The project's funding comes from a grant awarded by the Consortium of Northeast Veterinary Colleges, which promotes collaboration among faculty in developing important educational resources that would be challenging for any one university to develop on its own. The five member schools are Cornell University, North Carolina State University, University of Pennsylvania, Tufts University, and the Virginia-Maryland College of Veterinary Medicine. This particular project will also involve Texas A&M, which is contributing staff and has developed the software through which the assessment will run.
"The consortium has created a community of DVM educators," said FitzMaurice. "By utilizing the expertise of faculty from each university in multiple fields, we'll have a test that's been validated by and is useful for all colleges, not just one."
"I am a big proponent of veterinary colleges working together to solve common educational challenges and I am excited that Cornell has been selected to lead this particular initiative," said Korich.
The project is called "A longitudinal case-based online key feature assessment tool for clinical reasoning based in multiple specialties." The group anticipates to research and develop the assessment in a two-year period, after which they can begin implementation in the member schools. Using the knowledge acquired through the project, colleges can then jointly or independently develop and assess programs that support clinical reasoning education.
By Melanie Greaver Cordova