Lab instructors adapt to remote teaching
Thursday, April 23, 2020 - 1:55pm
Kelly Lyboldt, a veterinarian and lecturer in the Department of Biomedical Sciences at the College of V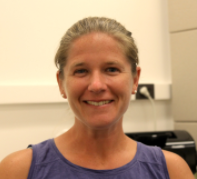 eterinary Medicine (CVM), is the course leader of Function and Dysfunction. This 16-credit foundation course teaches physiology, pharmacology, clinical pathology and pathology to first- and second-year veterinary students. She and her colleagues are trying web-based technology to solve some of their issues.
Under normal circumstances, the class is divided into small groups and each group is assigned a faculty member. Utilizing problem-based learning, they analyze case studies; they use a whiteboard to draw anatomical and functional diagrams, make lists, flowcharts and concept maps.
Currently, each group of eight students is assigned their own Zoom meetings. Zoom whiteboard is used for collaborative drawings. Images and documents for cases are uploaded to Canvas homepages for groups to work through. Google Docs allows students to collaborate in real time, and Lucidchart visualization software lets them build flowcharts, also in real time.
CVM information technology specialists have quickly trained themselves on all the technologies and sit in on sessions.
"Faculty and students are actually really impressed by the functionality of some of the technology, and we may continue to use it in the course even after students return to classrooms," Lyboldt said.
By Krishna Ramanujan
A longer version of this story originally appeared in the Cornell Chronicle.