Four faculty and staff receive SUNY Chancellor's Awards
Thursday, June 4, 2020 - 6:19pm
Four members of the College of Veterinary Medicine's community have won 2019-2020 Chancellor's Awards from State University of New York (SUNY) Chancellor Dr. Kristina Johnson.

The honor recognizes faculty and staff at SUNY colleges who demonstrate a commitment to advancing the boundaries of knowledge, intellectual vibrancy, providing the highest quality of instruction and serving the public good. Awards are granted to faculty and staff in the categories of professional service, faculty service, teaching, librarianship, as well as scholarship and creative activities.

"Congratulations to this year's honorees, who go above and beyond in their field to make CVM a better community, a place where students are supported in the pursuit of their academic goals and where exceptional research is done," said Lorin D. Warnick, D.V.M., Ph.D. '94, the Austin O. Hooey Dean of Veterinary Medicine. "The awards are well-deserved and recognize their hard work and dedication to the missions of Cornell and SUNY.

The winners were announced during the June 3 college faculty meeting. Honorees from the College of Veterinary Medicine are:
• Arla Hourigan, graduate education manager, who received a Professional Service Award for her dedication in helping graduate students;
• David Lin, associate professor of neurobiology in the Department of Biomedical Sciences, who received a Faculty Service Award for his teaching and support for students;
• Gen Meredith, associate director of the Master of Public Health program, who was recognized for her dedication to teaching and mentoring M.P.H. students; and
• Holger Sondermann, professor of molecular medicine, who was recognized for scholarship and creative activities.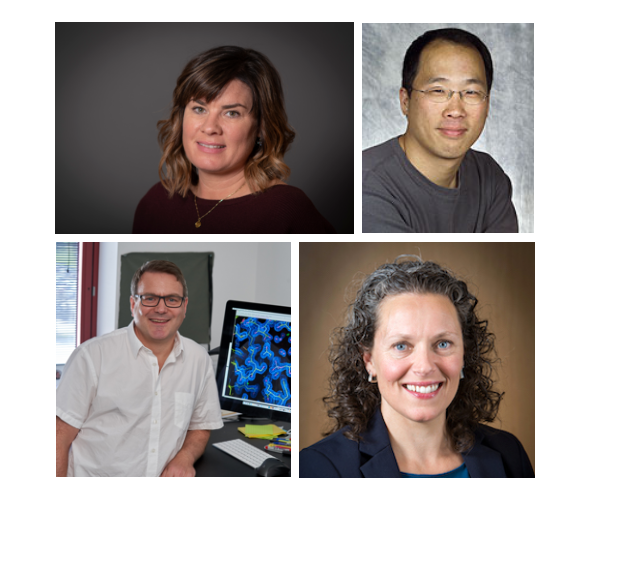 See the Cornell Chronicle for a complete list of Cornell awardees.