Farewell, Fortier: Surgeon-scientist shifts from CVM to AVMA
Thursday, December 23, 2021 - 9:53am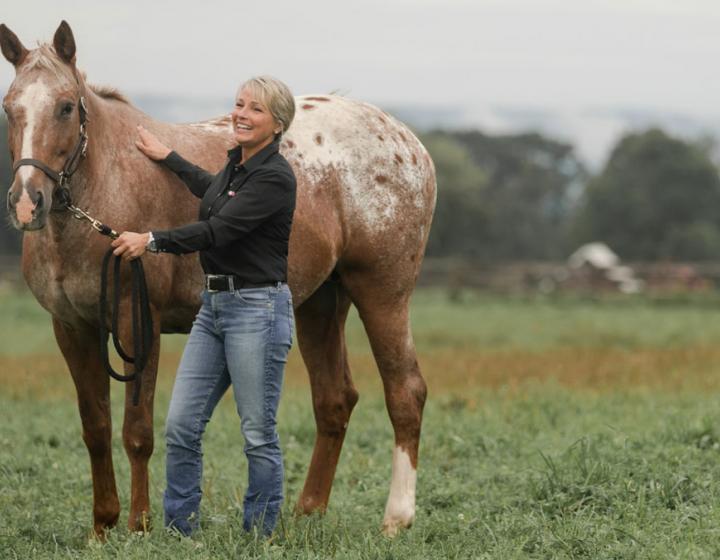 Lisa Fortier, Ph.D. '98, the James Law Professor of Surgery, has always had a passion for veterinary medicine. This love of the profession has carried her through her training — from her D.V.M. program at Colorado State University, to her Ph.D. and residency training at Cornell, and her current role as clinician-scientist at the Cornell University College of Veterinary Medicine. This year, Fortier's dedication leads her to a new chapter in her career: Taking on the role of editor-in-chief and communication division director of the American Veterinary Medical Association (AVMA).
"I think being a veterinarian is the coolest profession of all," says Fortier. "I've always loved being a veterinarian. And now, I have the ability, with the help of my staff, to impact 97,000 veterinarians with the work I am now doing."
This level of impact speaks strongly to Fortier, who has devoted her career to developing cutting-edge treatments that can dramatically improve both horses' and humans' lives. As a board-certified large animal surgeon, she dealt with numerous horses suffering from osteoarthritis — a condition that often arises after injury in equine athletes. These clinical cases drew her to study cartilage biology, and how to leverage the body's natural immune system to treat and even prevent arthritis from developing. Numerous studies funded by the Harry M. Zweig Memorial Fund for Equine Research and led by Fortier have expanded the suite of clinical therapies available to equine patients — from stem cells, to bone marrow concentrate, to mitochondria-stabilizing peptides, to platelet-rich plasma. "The Zweig Fund is really what allowed me to establish myself as a researcher," says Fortier. "That funding was critical, and allowed me to produce the scientific manuscripts to get the word out about the work of my team at Cornell."
Fortier is proud of the fact that her body of research has not only made a difference for animal patients, but has also paved the way for human therapies as well. "We really have been able to fly the One Health flag with this work and showcase the role of veterinarians in advancing human health."
In addition to pushing the boundaries of science and medicine, Fortier has also served in many other ways at the college, including being director of the Cornell Equine Park, associate chair for graduate education and research, serving two terms on the Institutional Animal Care and Use Committee, and working as a surgeon at the Cornell University Hospital for Animals and the Cornell Ruffian Equine Specialists clinic in Elmont, New York.
As she steps into her new role at the AVMA, Fortier will be doing a phased retirement at Cornell, still working on some key research projects and seeing some select clients at the hospital, concluding in the spring of 2023. At the same time, she is ramping up her work as editor-in-chief and is excited about the new horizons ahead. Her team just launched the AVMA's new journals website. "We've revamped the journals to be more author-friendly and increase their clinical and career relevance for our members," says Fortier. "We're really prioritizing the value of the manuscript for our readers, and getting them the information they need to enhance their profession in a timely manner."
Fortier is not new to this type of work, having launched two other journals during her career — Cartilage and The Journal of Cartilage and Joint Preservation. "I already knew I liked being an editor, I liked helping authors getting their work published and get their message out to the world," says Fortier. "I like to help them have their voice heard."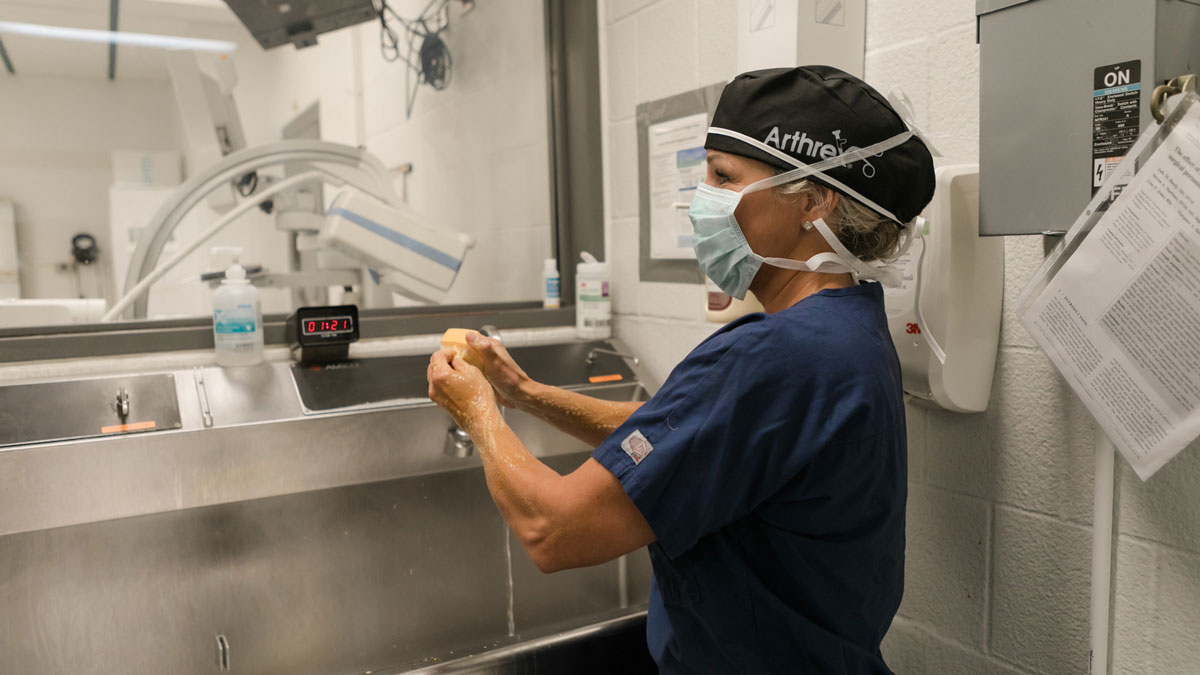 As she begins to step away from her duties at Cornell, Fortier reflects on the impact the college has had on her life. "The collaborative spirit at Cornell is truly unique," she says. "That spirit has always been here, and it has truly elevated the work I've done. I also can't stress enough how important all the administrative support has been — from the research office, to all of our administrative assistants, to all the support staff — everyone does so much to allow us to focus on teaching, research and clinics. The support is amazing at Cornell."
After three decades of discovery and service at Cornell, Fortier's new role with the AVMA is sure to be an exciting new chapter in her career.
Written by Lauren Cahoon Roberts