About the Equine Performance Test Clinic
The mission of the Equine Performance Clinic is to provide clinical service to equine patients and to perform research into problems affecting the horse as an athlete.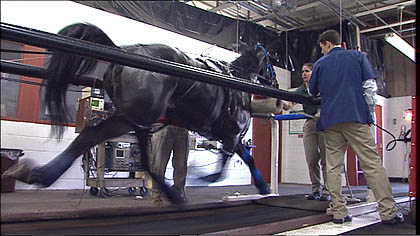 Horses from throughout the northeastern United States are referred to this facility for evaluation and diagnosis of performance limiting disorders. The treadmill facility, as the focus for exercise related research, has enabled both basic and clinical scientists to contribute to the understanding of exercise physiology and the equine athlete.