Allison Miller, DVM, CVA, CCRP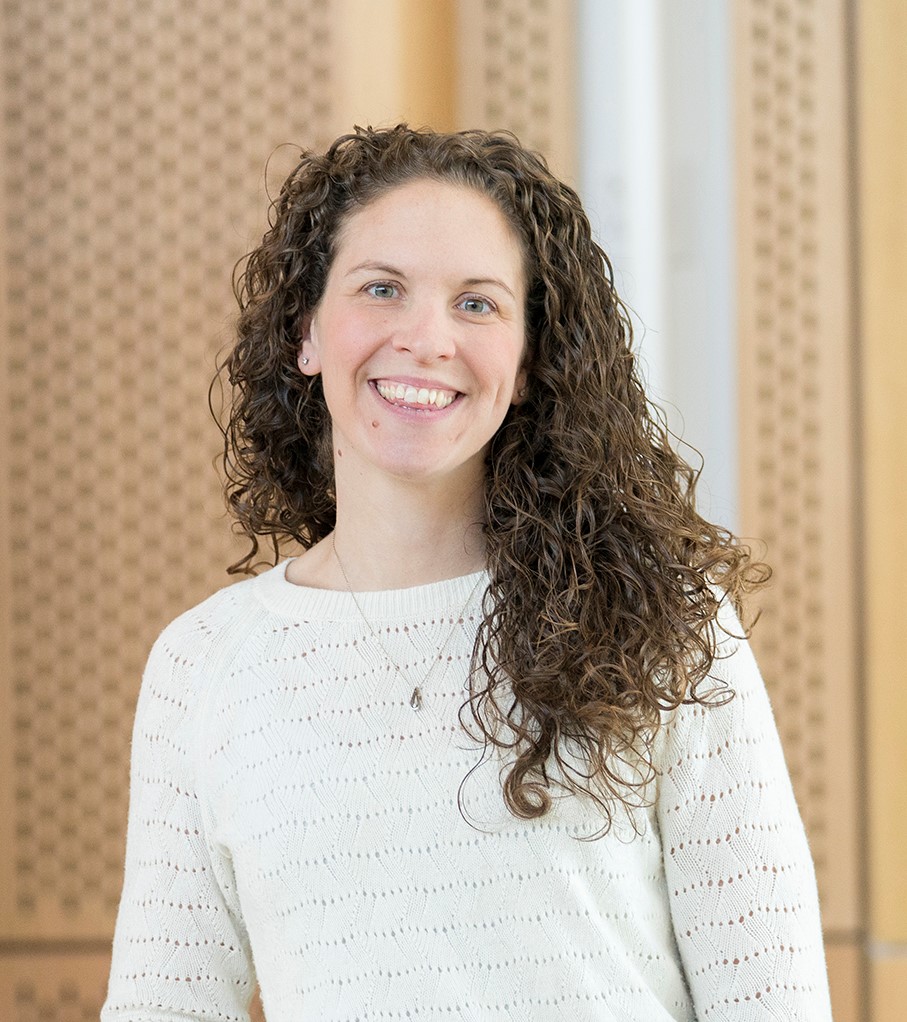 Department of Biomedical Sciences
Senior Lecturer
---
Senior Lecturer, Section of Sports Medicine and Rehabilitation
 
---
Department of Biomedical Sciences
Cornell University College of Veterinary Medicine
T2 002C Veterinary Research Tower, Box 16
Ithaca, NY 14853-6401

Email: avh6@cornell.edu
Teaching Interests
Her primary interests are in developing teaching models in the preclinical curriculum to link preclinical content with clinical applications.  She is involved in teaching anatomy (The Animal Body and Anatomy of the Horse) and physiology (Function and Dysfunction) to first year veterinary students, in addition to teaching clinical students during her weeks with the Sports Medicine and Rehabilitation service.   
Education
DVM, Cornell University, 2007
BS in Animal Science with Distinction in Research, Cornell University, 2003
Biography/Professional Experience
Dr. Allison Miller is a lecturer in both the Department of Biomedical Sciences and the Department of Clinical Sciences, Section of Sports Medicine and Rehabilitation at Cornell University's College of Veterinary Medicine.  She received her Doctorate in Veterinary Medicine from Cornell University in 2007 and returned to the College in 2013 in a teaching role after spending six years in clinical practice. She pursued further training at the Chi Institute to become a certified veterinary acupuncturist (CVA) in 2013 and the University of Tennessee in 2019 to become a certified canine rehab practitioner (CCRP).  She is currently working on the requirements for the career path residency track in Sports Medicine and Rehabilitation.  In addition to teaching in the preclinical and clinical curriculum, Dr. Miller has interests in both conditioning and maintaining competitive dogs at peak performance, as well as managing small animal geriatric patients.  She has keen interests in developing new teaching modalities to help students better connect preclinical content with clinical applications. 
Publications
Allison Miller and Joseph Wakshlag.  Integrative Medicine for Feline Osteoarthritis.  Cornell Feline Health Conference. July 31, 2020.  
Allison Miller, Andrea Beukema, and Allison Buck.  From Classroom to Clinic: Leveraging Digital Tools to Help Students Apply Knowledge, SUNY Applied Learning Conference, 2018.  
Allison Miller.  Using an interactive 3D Equine Carpus to teach Anatomy, accepted for Educational Technology Speed Dating 90 minute session, Laying the Building Blocks for a Lifetime of Clinical Excellence; Primary Care Veterinary Educators and the Veterinary Educator Collaborative, June 2018.
Maza, P., Miller, A., Carson, B., and Hermanson, J. 2018. Teaching Basic Science Content via real world applications: a college-level summer course in veterinary anatomy and physiology.  School Science Review. 99 (368): 53-59.
Awards and Honors
Cornell University College of Veterinary Medicine Curriculum Enhancement Grant: The Equine Tarsus and Stifle, 2021. 
SUNY Innovative Instruction Technology Grant (IITG): Using Adaptive Learning Technology to Advance Clinical Competency in Performance and Interpretation of Equine Musculoskeletal Ultrasound of the Distal Limb, 2019-2020
Cornell University College of Veterinary Medicine Educational Technologies Innovation Grant: The Equine Carpus, 2017-2019
Phi Zeta Society, 2007
Merck Manual Award, 2007
The Daphne Award, 2007
Professional/Academic Affiliations
American Veterinary Medical Association (AVMA)
American Association of Equine Practitioners (AAEP)
American Association of Veterinary Anatomists (AAVA)