Casey Cazer, DVM, PhD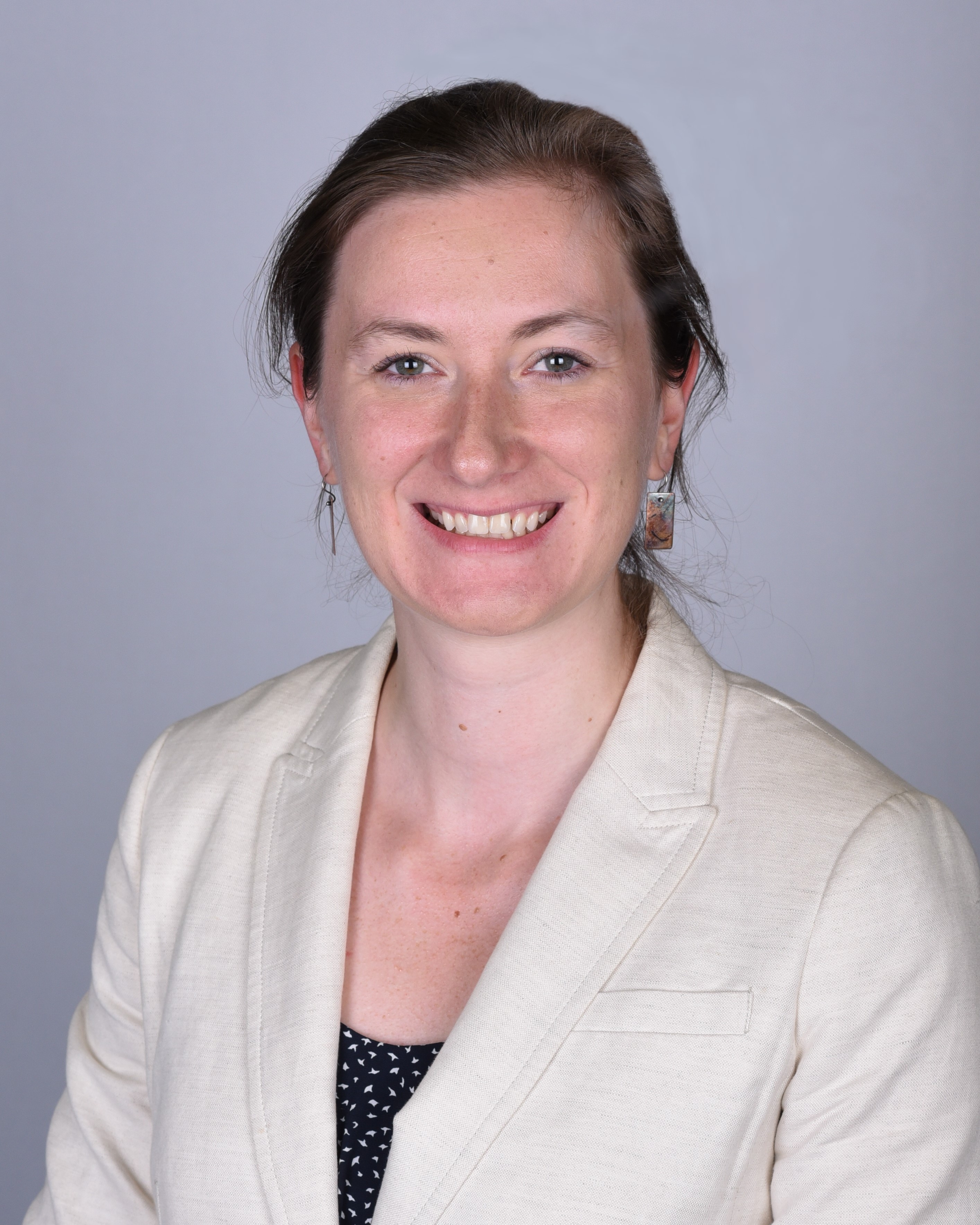 Assistant Professor, Small Animal Community Practice Service
Associate Director, Small Animal Community Practice Service
---
---

Office Location: SACP 117
Email: clc248@cornell.edu
Research Interest
My research interests are broadly in the epidemiology of zoonotic diseases, evidence-based medicine, and One-Health. Recently, I have been developing methods to improve antimicrobial resistance surveillance and track multidrug resistance. I use classical statistical methods, mathematical modeling, and machine learning to answer research questions. 
Education
Ph.D. - 2020 Population Medicine & Epidemiology Cornell University
D.V.M. - 2016 Veterinary Medicine, Cornell University
A.B. - 2012 Organismic and Evolutionary Biology, Harvard University
Biography/Professional Experience
2020-present - Assistant Professor, College of Veterinary Medicine, Cornell University

2020 – present - Adjunct Assistant Professor with the Small Animal Community Practice, College of Veterinary Medicine, Cornell University

2018 – 2020 - Visiting Veterinarian at Small Animal Community Practice, College of Veterinary Medicine, Cornell University

2016-2019 - Locum Veterinarian, NY
2016 - In-vivo Pharmacology Intern, Sanofi Deutschland GmbH, Chronic Inflammatory Diseases, Frankfurt, Germany
Peer-Reviewed Publications
Stapleton GS, Cazer CL, & Gröhn YT. 2020. Modeling the effect of tylosin on macrolide-resistant enterococci in feedlots and reducing resistance transmission. Foodborne Pathog Dis Accepted.
Cazer CL, Eldermire E, Lhermie G, Murray SA, Scott HM, & Gröhn YT. 2020. The effect of tylosin on antimicrobial resistance in beef cattle enteric bacteria: a systematic review and meta-analysis. Prev Vet Med 176: doi: 10.1016/j.prevetmed.2020.104934
Cazer CL, Al-Mamun MA, Kaniyamattam K, Love WJ, Booth JG, Lanzas C, & Gröhn YT. 2019. Shared multidrug resistance patterns in chicken-associated Escherichia coli identified by association rule mining. Front Microbiol: doi: 10.3389/fmicb.2019.00687.
Cazer CL, Volkova VV, & Gröhn YT. 2018. Expanding behavior pattern sensitivity analysis with model selection and survival analysis. BMC Veterinary Research 14 (1): 355.Nov 20. doi: 10.1186/s12917-018-1674-y.
Cazer CL, Ducrot L, Volkova VV, & Gröhn YT. 2017. Monte carlo simulations suggest current chlortetracycline drug-residue based withdrawal periods would not control antimicrobial resistance dissemination from feedlot to slaughterhouse. Front Microbiol 8: 1753. doi: 10.3389/fmicb.2017.01753.
Volkova VV, Cazer CL, & Gröhn YT. 2017. Models of antimicrobial pressure on intestinal bacteria of the treated host populations. Epidemiol Infect 05/02 ed., 145 (10): 2081-2094. Jul Cambridge University Press. doi: 10.1017/S095026881700084X.
Beaver A, Cazer C, Ruegg P, Gröhn Y, & Schukken Y. 2016. Implications of PCR and ELISA results on the routes of bulk-tank contamination with Mycobacterium avium ssp. paratuberculosis. Journal of Dairy Science 99 (2): 1391-1405. doi: 10.3168/jds.2015-9855.
Cazer CL, Volkova VV, & Gröhn YT. 2014. Use of pharmacokinetic modeling to assess antimicrobial pressure on enteric bacteria of beef cattle fed chlortetracycline for growth promotion, disease control, or treatment. Foodborne Pathog Dis 11 (5): 403-411.May. doi: 10.1089/fpd.2013.1677.
Cazer CL, Mitchell RM, Cicconi-Hogan KM, Gamroth M, Richert RM, Ruegg PL, & Schukken YH. 2013. Associations between Mycobacterium avium subsp. paratuberculosis antibodies in bulk tank milk, season of sampling and protocols for managing infected cows. BMC Veterinary Research: 9 (1): 234. doi: 10.1186/1746-6148-9-234.
Awards and Honors
2019, Student Research Award from AVEPM for presentation of: Cazer CL & Gröhn YT. Characterization of multidrug resistance patterns in canine Staphylococcus pseudintermedius with machine learning. Conference of Research Workers in Animal Diseases. Chicago, IL, November 2019.
2018, Student Research Award from AVEPM for presentation of: Cazer CL, Al-Mamun MA, Kaniyamattam K, Love WJ, Booth JG, Lanzas C, & Gröhn YT. Network analysis applied to association rules identifies resistance patterns in chicken-associated Escherichia coli. Conference of Research Workers in Animal Diseases. Chicago, IL, December 2018.
2018, Cornell Phi Zeta Manuscript Competition, Basic Science Winner for Cazer et al. (2017)
2016, State University of New York Chancellor's Award for Student Excellence
2016, Dorothy Sullivan Prize for "exemplary efforts as ambassador…of the College," Cornell University College of Veterinary Medicine
2015, Leadership Recognition Award, Cornell University College of Veterinary Medicine
2015, Distinguished Member, Student Chapter of the American Veterinary Medical Association, Cornell University College of Veterinary Medicine
2015, Delegate to Veterinary Leadership Experience, Cornell University College of Veterinary Medicine
Professional/Academic Affiliations
American Veterinary Medical Association
Phi Zeta Veterinary Honor Society, Alpha Chapter