John Loftus, PhD, DVM, DACVIM (SAIM and Nutrition)
Diplomate - American College of Veterinary Internal Medicine (Small Animal Internal Medicine)
Diplomate - American College of Veterinary Internal Medicine (Nutrition)
Assistant Professor, Sections of Small Animal Medicine and Nutrition
Section Chief of Small Animal Medicine
---
---
Department of Clinical Sciences
Cornell University College of Veterinary Medicine
930 Campus Road, Box 34
Ithaca, NY 14853

Office: 607.253.3060
Fax: 607.253.3788
Email: jpl249@cornell.edu
Research/Clinical Interest
Dr. Loftus' general research interests include immunology and nutritionally responsive diseases. His current research projects include investigation of vitamin D in dogs with immune-mediated disease and metabolomic investigation of hepatocutaneous syndrome.
Education and Training
Cornell University, Residency in Small Animal Internal Medicine
Cornell University, Residency in Small Animal Clinical Nutrition
Cornell University, Small Animal Rotating Internship
Cornell University, DVM
University of Massachusetts, PhD
University of Massachusetts, BS Cum Laude
Biography
Dr. Loftus is an Assistant Professor in the Small Animal Internal Medicine Section. He was raised in Massachusetts and attended the University of Massachusetts, Amherst. He earned a BS in Animal Science and his PhD in Animal Biotechnology and Biomedical Science, focusing on immunology. He moved to Ithaca in 2008 to attend Cornell University College of Veterinary Medicine, graduating with his DVM degree in 2012. He completed a small animal rotating internship, clinical nutrition residency, and small animal internal medicine residency at Cornell University Hospital for Animals. He is a Board-Certified Small Animal Internal Medicine Specialist and Board-Certified Veterinary Nutritionist by the American College of Veterinary Internal Medicine.​
Publications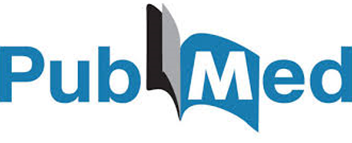 Please select the PubMed link for a list of Dr. Loftus' publications.
Awards and Honors
2022     Diplomate, American College of Veterinary Internal Medicine (Nutrition)
2017     Diplomate, American College of Veterinary Internal Medicine (SAIM)
2016     Chief Resident, Companion Animal Sections
2013 - 2014     Chief Resident, Companion Animal Sections
Professional/Academic Affiliations
American College of Veterinary Internal Medicine (Nutrition)
American College of Veterinary Internal Medicine (SAIM)
American Association of Veterinary Immunologists
American Academy of Veterinary Nutrition