Jonathan Cheetham, VetMB, PhD, DACVS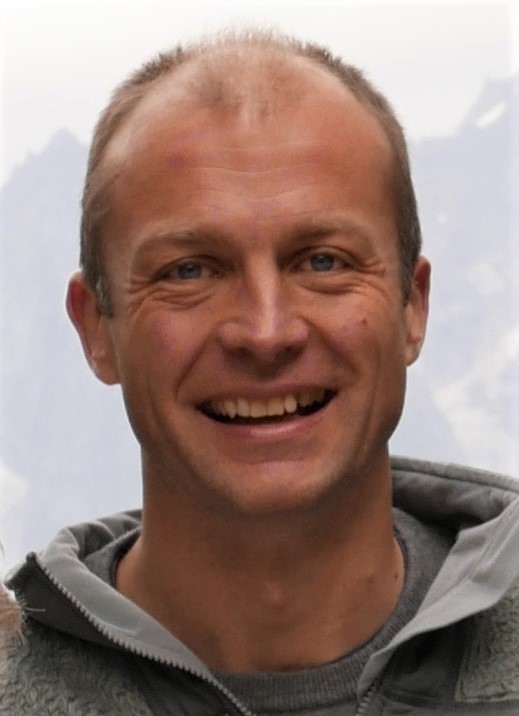 Diplomate - American College of Veterinary Surgeons

Associate Professor, Section of Large Animal Surgery
Associate Chair, Committee on Research and Graduate Education



 

Cheetham Laboratory
---
---
Department of Clinical Sciences
Cornell University College of Veterinary Medicine
930 Campus Road, Box 34
Ithaca, NY 14853

Email: jc485@cornell.edu
Research/Clinical Interest
Research: Peripheral nerve repair. Specifically, understanding the relationship between the immune response to nerve injury and recovery and modulating the immune response to improve functional outcome after injury. Restoring laryngeal function using regenerative medicine techniques combined with reinnervation.
Clinical: Upper airway surgery and equine sports medicine.
Education and Training
2008     Cornell University, Biomedical Sciences, PhD
1996     St. Catharine's College, Cambridge, Medical Sciences, MA
1995     Cambridge University, Veterinary Clinical Science, VetMB
1992     St. Catharine's College, Cambridge, Medical Sciences, BA 
Biography
After receiving his VetMB and Masters degrees from Cambridge University in 1995 and 1996 Dr. Cheetham worked in first opinion and referral equine practice in the UK for several years.  He came to Cornell for a residency in large animal surgery in 2003 and completed the PhD there in 2008.  He was appointed Principal Research Scientist in the Department of Clinical Sciences in 2013 and was appointed Associate Professor in 2016.
Clinically, he works with equine sports medicine and upper airway cases. His laboratory focuses on understanding the role of macrophages in the early immune response to nerve injury and applying this knowledge to improve functional outcomes after nerve graft.
Dr. Cheetham is a Diplomate of the American College of Veterinary Surgeons, a member of numerous professional organizations, and holds a patent for an injectable nerve repair with hydrogel (US 14/840,992).
In his free time Dr. Cheetham is an avid triathlete and has completed the Lake Placid Ironman triathlon.
Publications
Awards and Honors
2013       Zoetis Award for Veterinary Research Excellence
2012-15  Harry M. Zweig Principal Research Scientist
2007       Diplomate, American College of Veterinary Surgeons
2007       Grayson Jockey Club Storm Cat Career Advancement Award
Professional/Academic Affiliations
American Association for the Advancement of Science

Diplomate, American College of Veterinary Surgeons
American Veterinary Medical Association
European Laryngological Society
Biomedical Engineering Society
International Functional Electrical Stimulation Society
Society for Neuroscience