Rory J. Todhunter, BVSc, PhD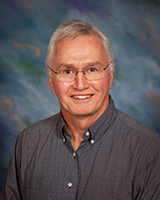 Diplomate - American College of Veterinary Surgeons
Maurice R. and Corinne P. Greenberg Professor of Surgery, Section of Small Animal Surgery
Director, The Cornell University Richard P. Riney Canine Health Center
---
---
---
Department of Clinical Sciences
Cornell University College of Veterinary Medicine
930 Campus Road, Box 32
Ithaca, NY 14853

Email: rjt2@cornell.edu
Research/Clinical Interest
Dr. Todhunter is interested in the broad sweep of orthopedic genetic research with a focus on prevention, as opposed to treatment, of hip dysplasia and other inherited orthopedic traits in dogs. He also works to identify genetic markers (single nucleotide polymorphisms) that point to the associated or causal genes and the genes themselves underlying the development of canine hip dysplasia and secondary hip osteoarthritis.  He also has interest in genetic mapping of rupture of the cranial cruciate ligament and elbow dysplasia.
Education and Training
1992     Cornell University, PhD
1980-1983      Michigan State University, Residency in Equine Surgery
1983     Michigan State University, MS
1976     University of Sydney, BVSc
Biography
Dr Rory Todhunter received his BVSc from the University of Sydney and had a private veterinary practice in Newcastle, Australia for two years. He went to Michigan State University for a residency in Equine surgery, and subsequently completed a PhD at Cornell University in 1992. Dr. Todhunter has been at Cornell since 1993 and is currently Professor of Surgery in the Department of Clinical Sciences. His clinical work is in small animal orthopedics and neurosurgery, and his research focuses on the genetics of osteoarthritis and canine hip dysplasia.  He is a Diplomate of the American College of Veterinary Surgeons and a member of the Australian College of Veterinary Scientists.
Publications

Please select the PubMed link for a list of Dr. Todhunter's publications.
Honors and Awards
2014     Maurice R. and Corinne P. Greenberg Professorship

1997     Pfizer Award for Excellence in Research

1990-1991       National Research Service Award, Department of Health and Human Services

1987-1990       Graduate Rotating Assistantship

1987     Member, Australian College of Veterinary Scientists

1986     Diplomate, American College of Veterinary Surgeons
Professional/Academic Affiliations