Sara Childs-Sanford, DVM, MS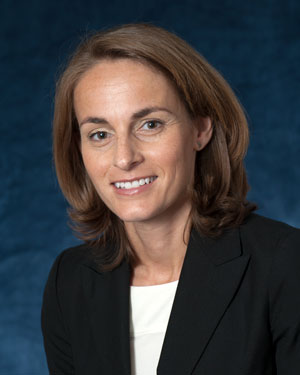 Diplomate - American College of Zoological Medicine
Associate Professor, Section Chief of Wildlife Medicine
---
 Janet L. Swanson Wildlife Hospital
---
Department of Clinical Sciences
Cornell University College of Veterinary Medicine
930 Campus Road, Box 33
Ithaca, NY 14853

Email: sec15@cornell.edu
Research/Clinical Interests
Dr. Childs-Sanford's research interests focus on identification and description of nutrition-related disease in captive non-domestic animals, with the development of recommendations for monitoring, treatment and prevention.
Clinically, she is interested in relevant research in hospitalized wildlife patients designed to shorten hospitalization times, improve outcomes, and maximize release-ability.
Education and Training
2005     University of Maryland, MS in Animal and Avian Sciences
2002-2005     Cornell University, Residency in Wildlife Zoological Medicine
1999-2000     Regional Veterinary Referral Center, VA, Internship
1999     Cornell University, DVM
1995     Hamilton College, BA
Biography
Publications

Please select the PubMed link for a list of Dr. Childs-Sanford's publications.
Awards and Honors
2000     JC Penney Golden Rule Community Service Award - Washington, DC
1999     Gary Bolton Memorial Cardiology Award - Cornell University
1999     E.L. Stubbs Award in Avian Medicine - Cornell University
1998     P. Philip Levine Prize in Avian Medicine - Cornell University
1995     Graduation with Honors in Biology - Hamilton College
1994     Renwick Award in Biology - Hamilton College
Professional/Academic Affiliations
American College of Zoological Medicine
American Veterinary Medical Association
American Association of Zoo Veterinarians
Wildlife Disease Association
Association of Avian Veterinarians
Association of Reptilian and Amphibian Veterinarians
Phi Zeta National Veterinary Honor Society
New York State Wildlife Rehabilitator Council