Weihow Hsue, DVM, DACVIM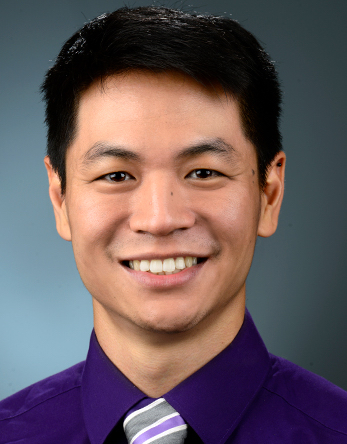 Assistant Professor, Section of Cardiology
---
---
Department of Clinical Sciences
Cornell University College of Veterinary Medicine
930 Campus Road
Ithaca, NY 14853

Email: wh446@cornell.edu
Clinical/Research Interest
Education and Training
2017-2020     University of California, Davis, Residency in Cardiology
2016-2017     The Ohio State University, Small Animal Rotating Internship
2012-2016     University of California, Davis, DVM
2004-2008     University of California, Davis, BA
Biography
Publications
Hsue W, Visser LC. ECG of the month. J Am Vet Med Assoc (in press).
Hsue W, Sharpe AN, Darling S, Visser LC, Choi E, Stern JA. Aorto-left atrial fistula secondary to infective aortic endocarditis and endarteritis in a cat with valvular aortic stenosis. J Vet Cardiol 2021;35:101-7. https://doi.org/10.1016/j.jvc.2021.03.007
Hsue W, Gunther-Harrington C, Visser LC, Woodworth R. Anomalous left-to-right shunting vessel between the ascending aorta and right pulmonary artery and concurrent left peripheral pulmonary artery stenosis in a dog. CASE (Phila) 2020;4(6):534-9.
https://doi.org/10.1016/j.case.2020.08.006
Hsue W, Visser LC. Reproducibility of echocardiographic indices of left atrial size in dogs with subclinical myxomatous mitral valve disease. J Vet Intern Med 2020;34(5):1779-86. https://doi.org/10.1111/jvim.15850
Visser LC, Nishimura S, Oldach MS, Belanger C, Gunther-Harrington CT, Stern JA, Hsue W. Echocardiographic assessment of right heart size and function in dogs with pulmonary valve stenosis. J Vet Cardiol 2019;26:19-28. https://doi.org/10.1016/j.jvc.2019.11.002
Stern JA, Hsue W, Song K-H, Ontiveros ES, Luis Fuentes V, Stepien RL. Severity of Mitral Valve Degeneration Is Associated with Chromosome 15 Loci in Whippet Dogs. PLoS ONE 2015;10(10):e0141234. https://doi.org/10.1371/journal.pone.0141234
Awards and Honors
2019     American College of Veterinary Internal Medicine Resident Research Award
2019     University of California-Davis Gerald V. Ling Award for Outstanding Small Animal Research Study and Presentation
2018     Center for Companion Animal Health Resident Grant
2016     Zoetis-Veterinary Emergency and Critical Care Award for Proficiency in Emergency and Critical Care
2016     Hill's Buddy Award
2015     Phi Zeta Veterinary Honor Society
2014     Zoetis-American Veterinary Medical Foundation Student Scholarship
2014     NIH T35 Summer Biomedical Research Fellowship
Professional/Academic Affiliations