College Showcase
JOIN US at the College Showcase
Friday, June 6th
11:00 a.m.-2:00 p.m.
Takoda's Run Atrium, Level 1, Veterinary Center

Admissions
Interested in helping mentor or recruit future Cornell veterinary students?  Here are some opportunities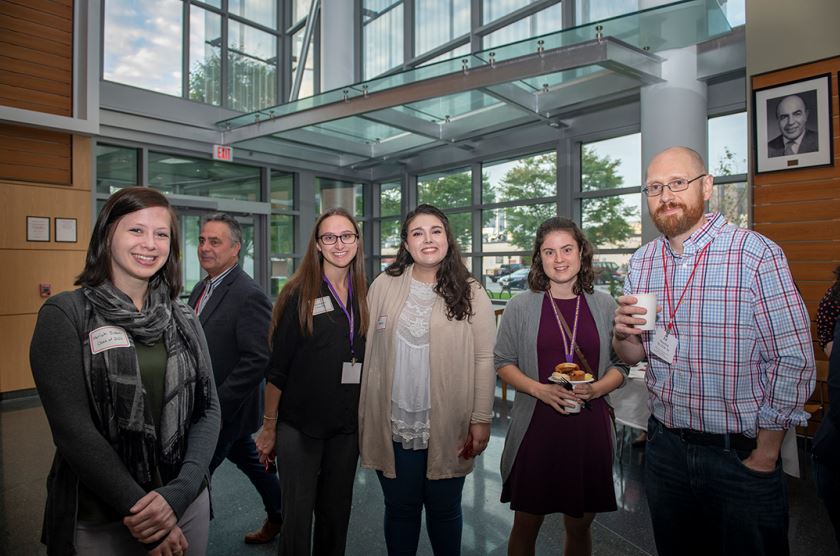 you might stop by to learn about:
Opportunities to present at high school career  programs or  college pre-vet clubs;
Pre-Health College Fairs
Mentor a pre-vet student
Sit on an alumni panel to discuss your career with pre-vets
And more!
 
Animal Health Diagnostic Center
Animal Health Diagnostic Center, a comprehensive veterinary diagnostic laboratory accredited by the American Association of Veterinary Laboratory Diagnosticians (AAVLD)


Cornell University Hospital for Animals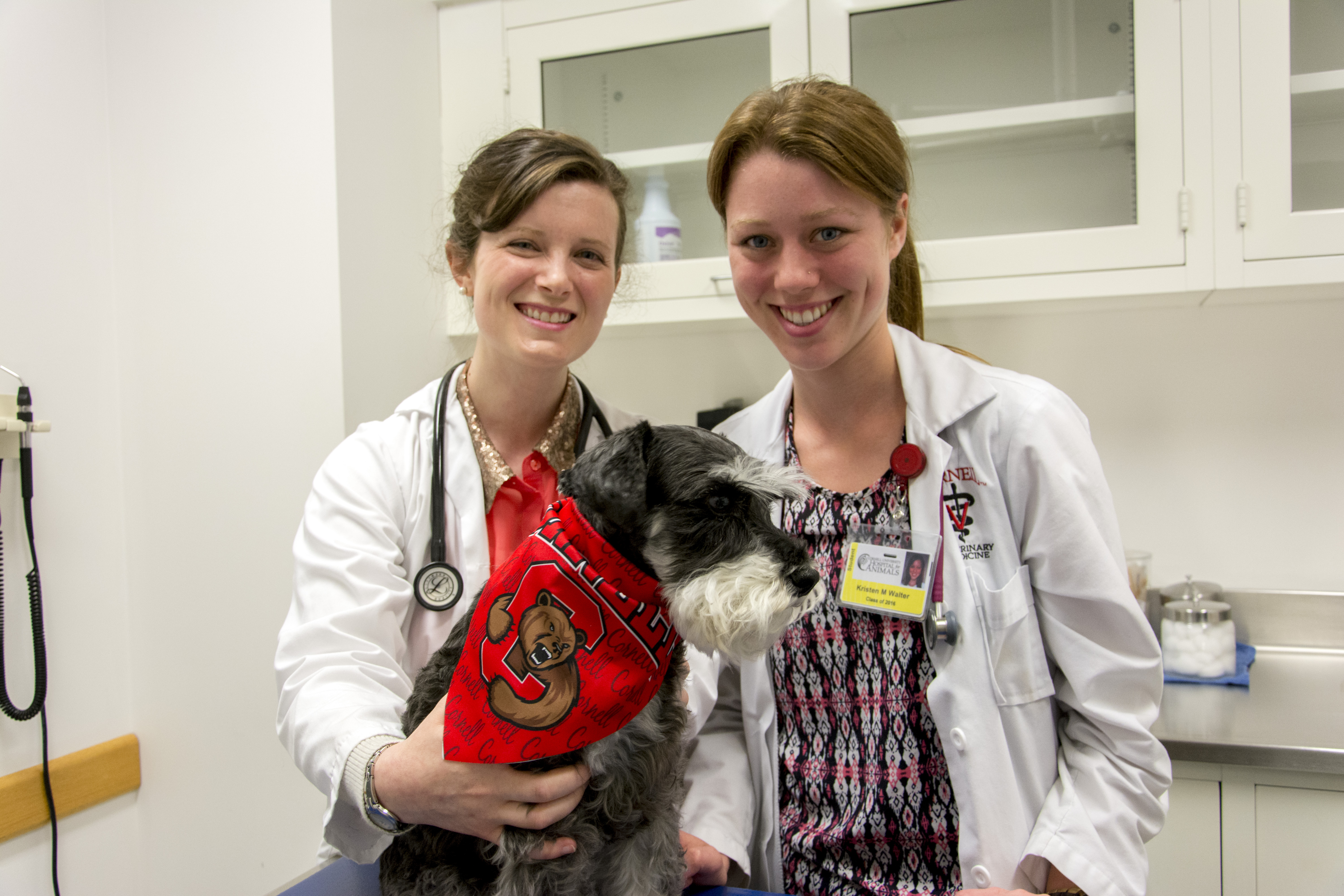 Cornell University Hospital for Animals (CUHA) provides comprehensive veterinary care to animals of every kind, employs a contemporary focus on client service and offers an excellent training experience for our veterinary students. We are excited to share with you the recent advancements, achievements, partnerships, and endeavors of our hospitals and programs.
Educational Support Services
Educational Support Services creates high-quality learning resources, helps faculty overcome teaching obstacles, and provides students access to pedagogically-sound technology-enhanced learning experiences.  By merging the science of learning with innovative technologies our team of talented individuals is able to help the faculty of the CVM realize their instructional goals.
 
Baker Institute for Animal Health & Cornell Feline Health Center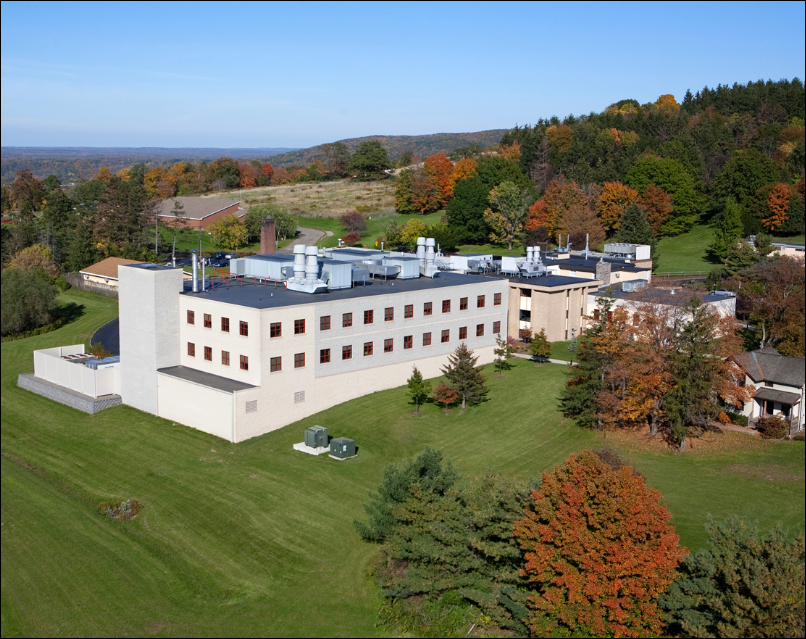 The Baker Institute for Animal health carries out discovery research in animal health to improve the lives of humans and animals alike. We study infectious diseases, immunology, genetics and epigenetics, cancer, stem cells, reproduction and development, and related areas, finding new knowledge to then find its translation into tangible benefits for animal and human health.
Funded solely by the philanthropy of our donors, the Cornell Feline Health Center is dedicated to improving the well-being of cats by supporting research into important feline health issues, disseminating vital health information to veterinary health professionals and cat lovers, and responding to emergent health issues that affect cats worldwide.
 
Maddie's Shelter Medicine Program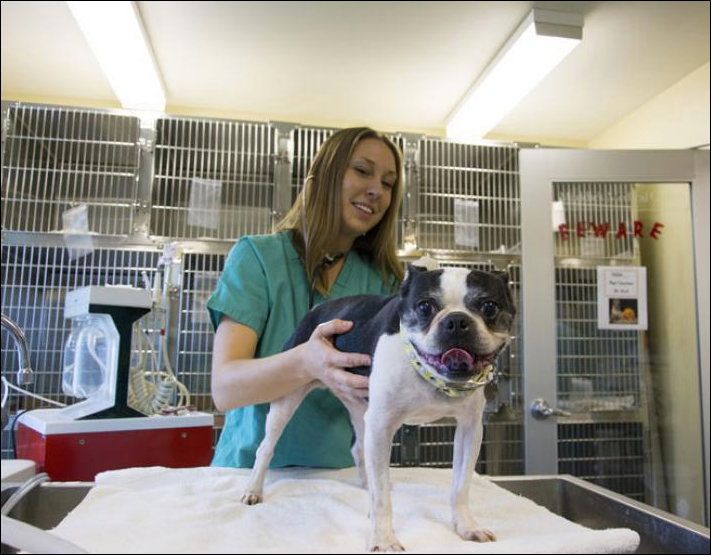 Maddie's® Shelter Medicine Program is a comprehensive shelter medicine program at the Cornell University College of Veterinary Medicine made possible by Maddie's Fund®. Our mission is to provide veterinary students and practitioners with specialized knowledge of shelter medicine and the skills to enhance the medical and behavioral health of sheltered animals, and to save animal lives through science, leadership. and service. This mission is delivered through the following core strategies:
Training of veterinary students and practitioners in the problems of homeless animals, the animal sheltering system, and medical and behavioral care of individual animals and the shelter population as a whole
Advanced training of veterinary students, interns, and fellows to become experts and future leaders in the shelter medicine specialty field
Outreach consultation services to assist shelters with implementation of industry best practices regarding animal health and welfare and provision of disease outbreak diagnosis, response, and prevention strategies
Providing shelters and humane organizations access to subsidized diagnostic services through our Maddies'® Shelter Lab

Masters in Public Health
Cornell's MPH program brings diverse experts together to help train the next generation of public health leaders. Leveraging Cornell's diverse faculty expertise in human, animal, and environmental health, agricultural production, urban planning, and management systems. Our strategy is to develop public health leaders who take a systems‐based, trans‐disciplinary approach to address and improve local, regional, national, and/or international health issues.
Staff Council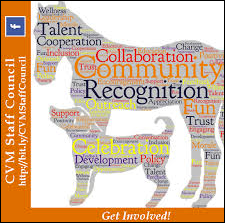 The CVM Staff Council was established in 2012 with the main objective of providing a mechanism for non-academic staff to effectively provide input to College Leadership on matters relating to the work environment.