The Center for Veterinary Business and Entrepreneurship Leadership Team
David E. Lee, DVM, MBA
Director
Associate Dean for External Programs
Dr. David Lee joined the CVM leadership as faculty and associate dean for external programs in August 2020. Dr. Lee will provide oversight of the Center for Veterinary Business and Entrepreneurship (CVBE) and in the continued development of the Canine Health Center. He will also contribute to teaching and expanding the CVBE's course offerings for veterinary students, other degree programs and for external audiences.
Most recently, Dr. Lee comes from the University of Minnesota College of Veterinary Medicine, where he had served as hospital director of one of the nation's largest veterinary teaching   hospitals since 2006. He held a faculty position as associate professor of veterinary practice management and served as director of career development. In 2018, Dr. Lee was inducted into the UMN Academic Health Center's Academy for Excellence for Health Care Practice for the successful design and implementation of pet wellness plans in a teaching hospital setting. At Minnesota, Dr. Lee also served as interim chair of their Department of Veterinary Clinical Sciences. From 2003 to 2006, Dr. Lee served as hospital director at Colorado State University.
Dr. Lee received his B.S. degree in animal science ('88) and his D.V.M. ('94) from Cornell University. He was a small animal general practitioner in Portland, ME before returning to Cornell as an instructor and extension veterinary for the college's endocrinology laboratory. He received his MBA degree from the Johnson School in 1999 and stayed on at the CVM as director of external relations and marketing until 2003.
---
Jorge Colón, DVM, MBA
Associate Professor of Practice in Financial and Organizational Management
Dr. Jorge Colón '92, D.V.M. '95 joined the Center for Veterinary Business and Entrepreneurship in February 2020 as the center's Associate Professor of Practice in financial and organizational management.
In this position, Colón leads a new program that incorporates financial and organizational management competencies into college curricula. He designs and delivers interactive learning experiences in existing core courses as well as developing new courses, including a new Certificate of Veterinary Business Management. In addition to collaborating with a variety of stakeholders — including faculty at CVM and across Cornell, in industry, start-up businesses and with alumni — Colón helps students develop an innovative, creative mindset and equip them with professional competencies to prepare them for a lifetime of career success.
Colón is a Cornell alum who earned his bachelor's in biology in 1992 and his D.V.M. in 1995. After graduation, he completed an internship at a major equine hospital in Lexington, Kentucky, and subsequently opened his own private equine ambulatory practice that specialized in reproduction, neonatology and radiology. He earned his M.B.A. from Colorado State University in 2015, and now returns to Cornell after many successful years in practice to share his knowledge and experience through the new Center for Veterinary Business and Entrepreneurship.
---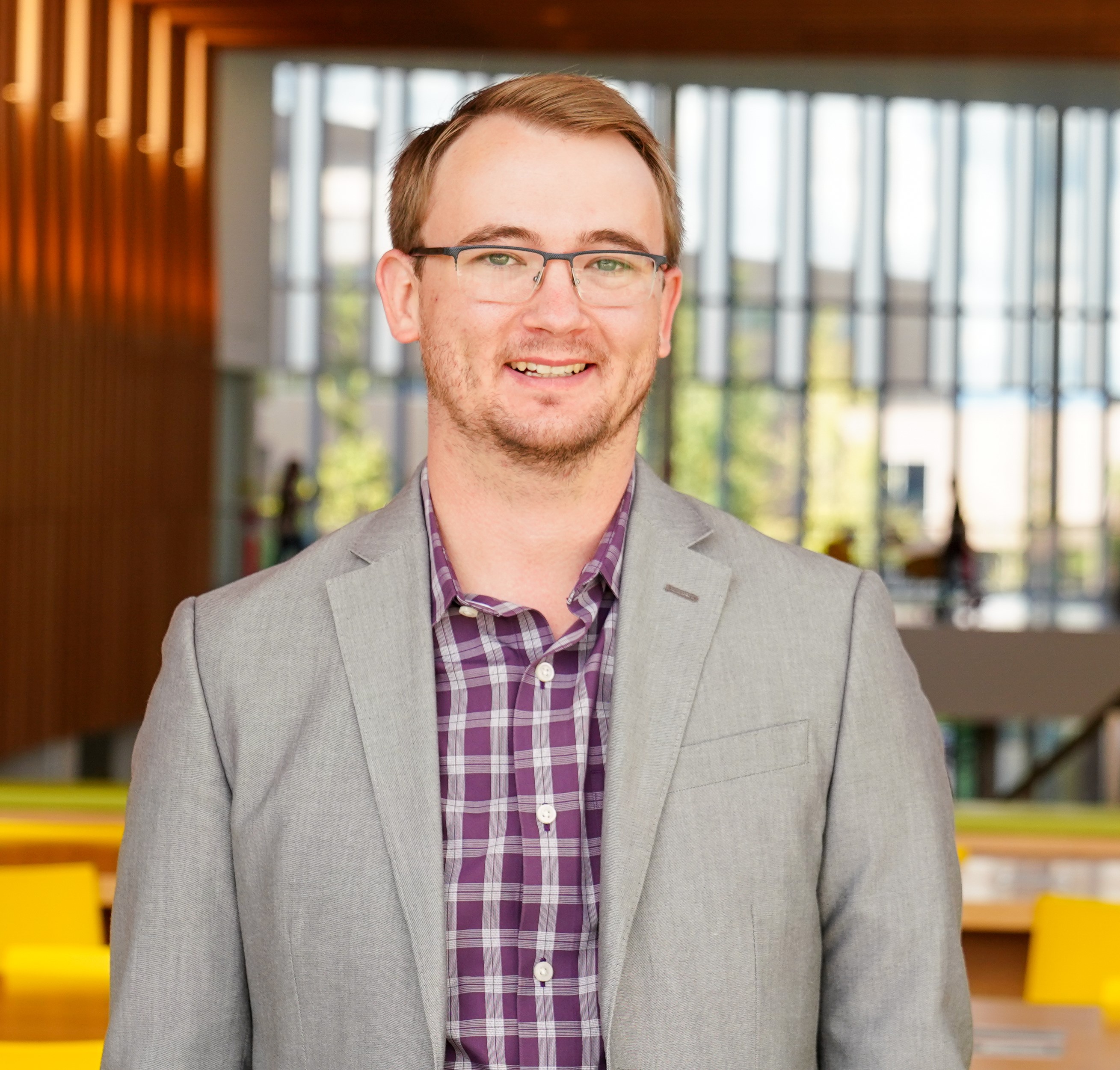 Clint Neill, PhD
Assistant Professor of Veterinary Economics and Management
Department of Population Medicine and Diagnostic Sciences
Dr. Clinton Neill is currently an Assistant Professor in veterinary economics for the Cornell Center of Veterinary Business and Entrepreneurship. Dr. Neill's research primarily focuses on the broad scope of issues that face the veterinary industry. He also has grant funded research projects in food policy, labeling, and the integration of producer and consumer decision making. Before coming to Cornell, Dr. Neill was an Assistant Professor in Food Systems Economics at Virginia Tech. Dr. Neill completed his bachelor's and master's degrees in Agricultural and Applied Economics at Texas Tech University, and received his Doctorate in Agricultural Economics from Oklahoma State University. In addition to his research Dr. Neill focuses on bringing his academic research to real solutions for the veterinary and food industries.
---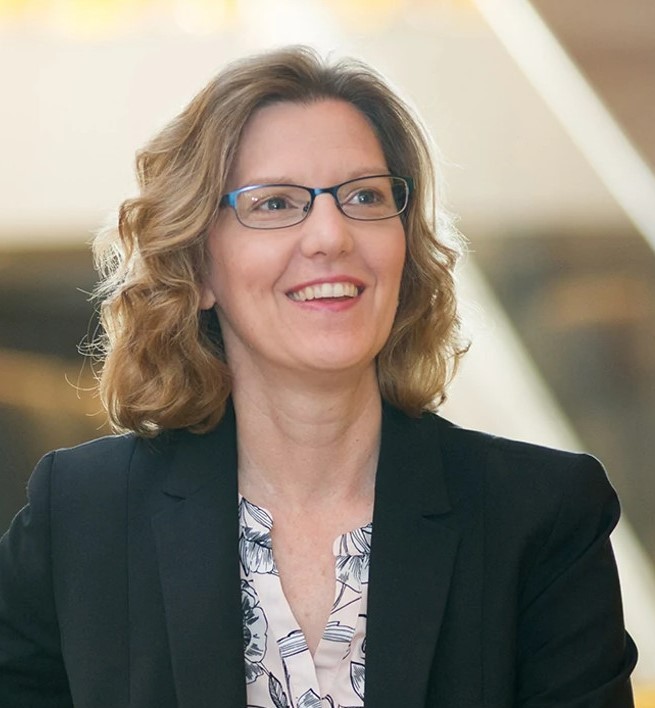 Jodi Korich, DVM
Associate Dean for Education
Associate Clinical Professor
Dr. Jodi Korich serves as the associate dean for education, providing oversight for the College's educational degree programs, continuing education conferences and online course catalog, Cornell Pre-college Studies Program, and the Educational Support Services team. She is also a founding member of the Cornell Center for Veterinary Business and Entrepreneurship where she contributes her knowledge of curricular design, evidence-based instructional methodologies, and educational technologies to support the Center's educational mission. In her various roles, Dr. Korich works in close partnership with College administration, faculty, and staff to provide vision and leadership to ensure excellence in our educational programs.
Dr. Korich comes to the College of Veterinary Medicine from Texas A&M University where she was the founding director of the Center for Educational Technologies and clinical associate professor in the College of Veterinary Medicine & Biomedical Sciences. Dr. Korich received her B.A. degree in Biology with honors from Vassar College in 1991 and her D.V.M. from Cornell in 1997.  After earning her DVM at Cornell, she spent five years in clinical practice in Fairfax, VA, and then returned to Cornell 2002 through 2010 as an instructor and senior extension associate in the Department of Clinical Sciences. She returned to Cornell in 2017 as a member of the College's leadership team, eager to assist the College in achieving our goals to enhance curricula and meet the evolving needs of the students, the profession, and society. 
---
Meg Thompson, DVM, DACVR
Associate Dean of Hospital Operations
Director of the Cornell University Hospital for Animals
Dr. Meg Thompson serves as the director of Cornell University Hospital for Animals and Associate Dean of Hospital Operations. A member of the Cornell faculty since 2006, Thompson earned her D.V.M. degree from the Tufts University School of Veterinary Medicine and completed her clinical training at Angell Memorial Animal Hospital and the University of Florida. She is a diplomate of the American College of Veterinary Radiology.
Dr. Thompson's clinical and business interests includes informatics and emerging veterinary information technology, education technology, entrepreneurship, and small animal abdominal ultrasound.
---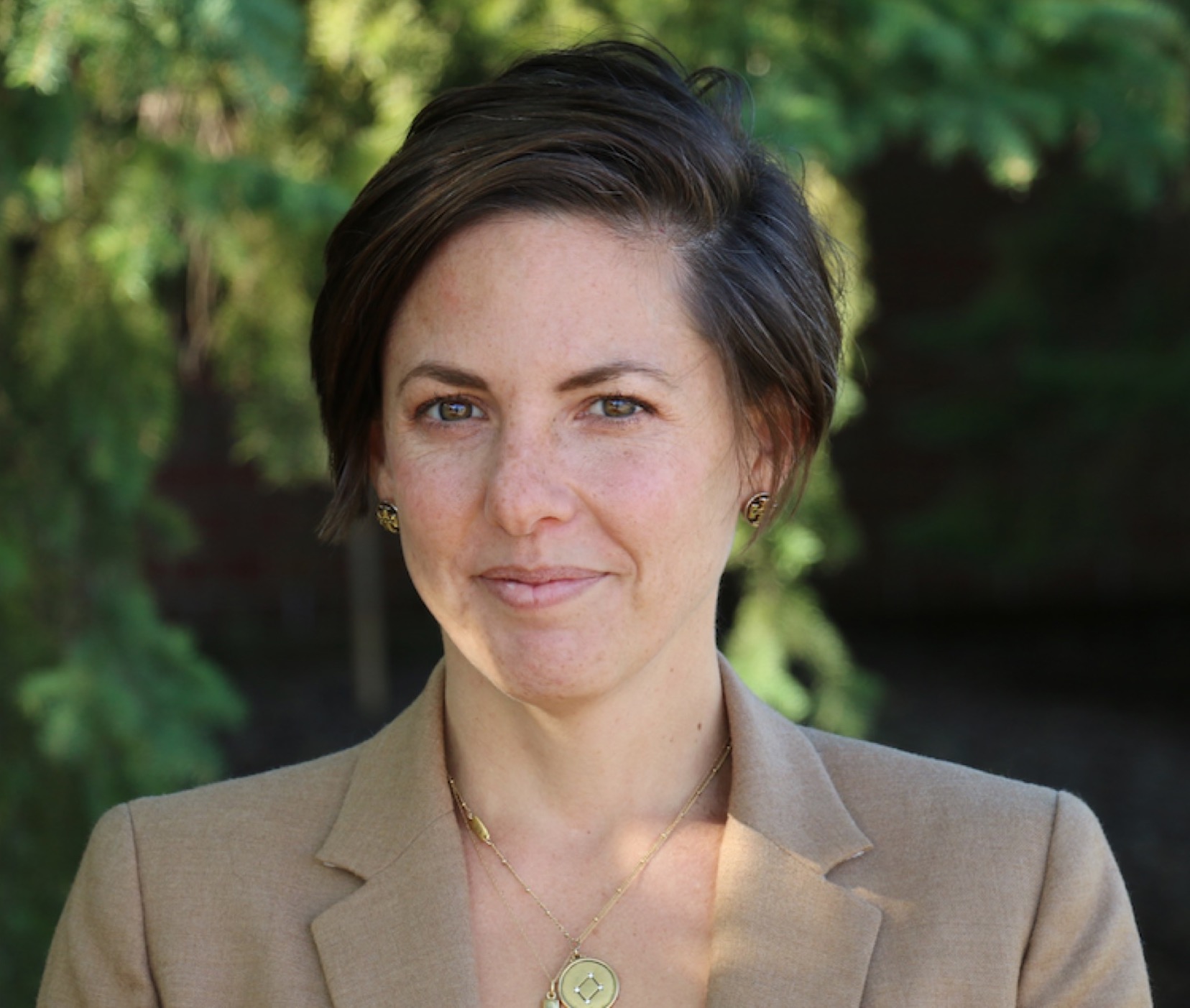 Sam Morello, DVM, DACVS-LA
Dr. Sam Morello joined the Center for Veterinary Business and Entrepreneurship in November of 2021 as a Courtesy Associate Professor through the Department of Clinical Sciences.  As a part of the team at the CVBE, Dr. Morello's primary research and outreach focus is on gender in veterinary medicine and how feminization of the labor market presents a unique challenge and opportunity for veterinary medicine.  She will also focus on professional sustainability and developing an understanding of how to improve compensation, career advancement, and workplace value for veterinarians and trainees.  
Morello is a two time graduate of Cornell, receiving her bachelors in 2002 and her DVM in 2006.  After graduation, she completed a surgical internship at Hagyard Equine Medical Institute in Lexington, Kentucky, and went on to a Large Animal Surgery residency at the University of Pennsylvania's New Bolton Center.  She then spent over a decade in academia as an Associate Professor of Large Animal Surgery at the University of Wisconsin-Madison, focused on orthopedics, musculoskeletal disease and performance-limiting diseases of the upper airway.  She has been heavily involved with education as a previous faculty liaison in the Global Health Field School in rural Ecuador at the University of Wisconsin, and is currently the Assistant Director for Continuing Education for the American College of Veterinary Surgeons.  She is a member of the AOVet North America Faculty and serves on the Education Committee, and as the leader of a task force on Faculty and Leader Development for the internationally run AO Access program, a program she helped to design and launch, dedicated to improving diversity, opportunity, and mentorship among an international community of human and veterinary orthopedic surgeons.  In addition to her clinical research, Dr. Morello has extensive experience investigating and speaking on professional, economic, and personal life issues relevant to veterinary medicine with a particular focus on gender. She has been an invited speaker nationally and internationally and at veterinary schools across the country. Projects have focused on women and other underrepresented groups in veterinary surgery and human orthopedics, on work-life issues for veterinarians, residency-selection and compensation, and how gender stereotypes affect perceptions of veterinary medicine to those outside. Her goals are to provide data to improve mentorship, inform career decisions, and to guide those in management and leadership roles to shape the policies that best serve the profession.  
---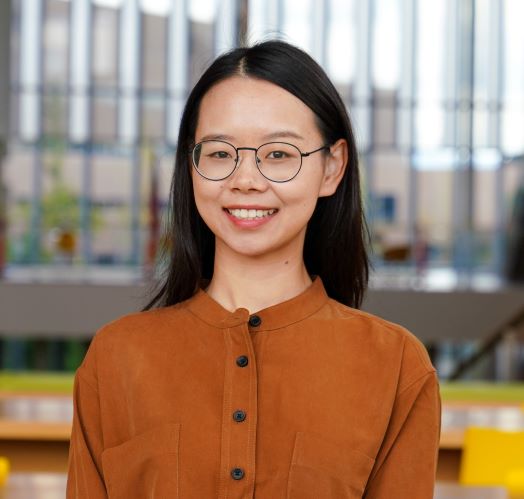 Peilu Zhang, PhD
Dr. Peilu Zhang is a Postdoctoral Associate in the Center for Veterinary Business and Entrepreneurship (CVBE). Peilu received her PhD (2021) degree in agricultural economics from Texas A&M University. Her primary research field is behavioral and experimental economics, with particular interests in veterinary economics, preference elicitations, and gender differences. Peilu's research focuses on understanding behavioral aspects of decision-making by designing and conducting experiments. She aims to design novel "nudges" to help people make better decisions and improve their quality of life. She also incorporates biometric process-data (eye-tracking, facial expressions) into economic models to uncover hidden information behind decision-making.  
---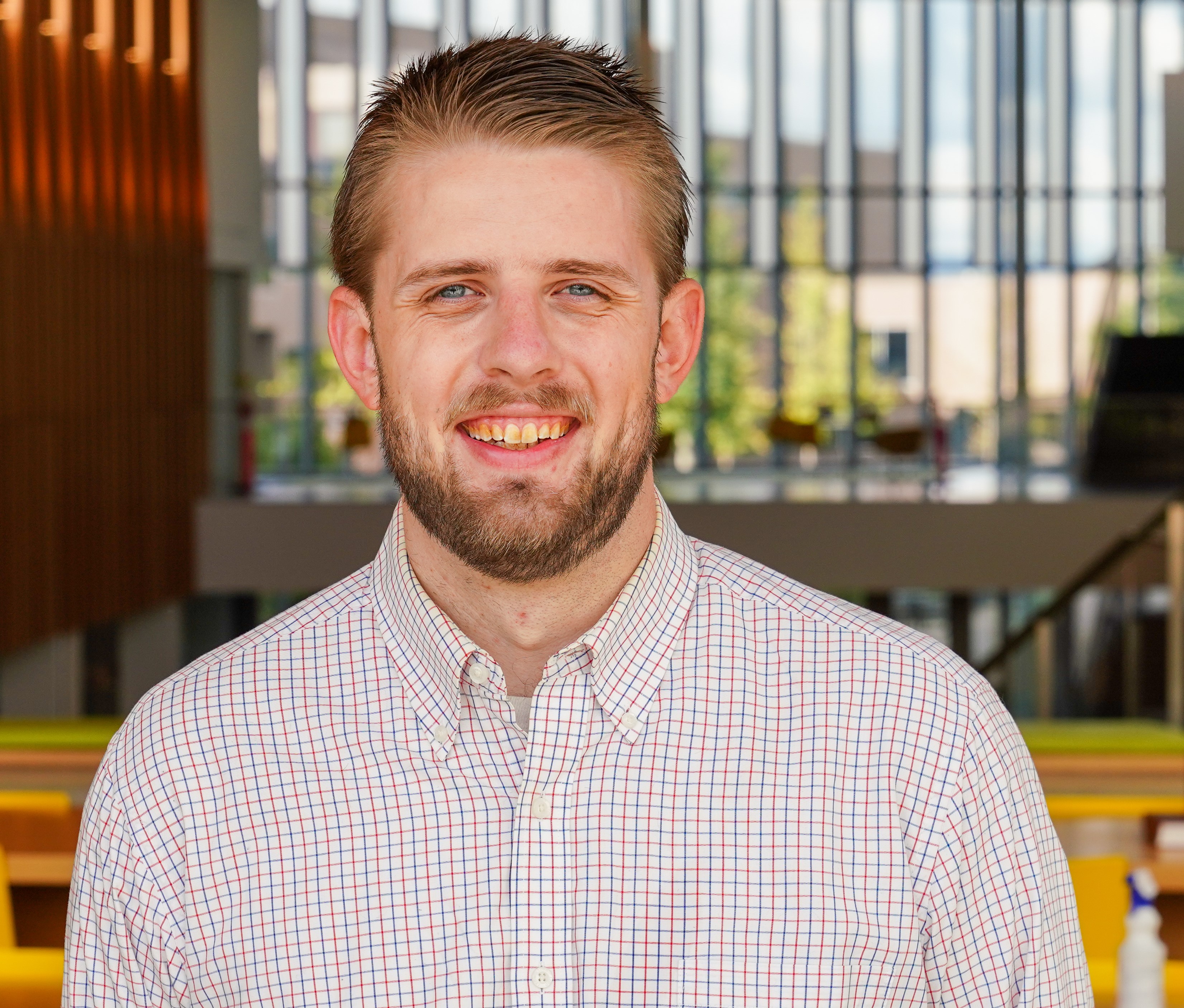 Benjamin Blemings, PhD
Dr. Benjamin Blemings got his Ph.D. in economics from West Virginia University in Spring 2021. He is an applied microeconomist using causal inference methods and unwieldy datasets to study education, health, labor, and crime. His Center work so far has focused on the effects of private equity acquisitions of veterinarian practices and the effects of the USDA's Veterinarian Loan Repayment Program. Ben enjoys playing soccer and training his dog, Bruno.
---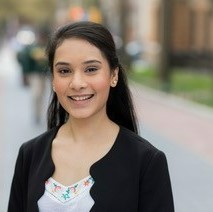 Taarini Gupta
Taarini has 5 years of experience conducting psychological and behavioral research. She has extensive knowledge in the application of behavioral science concepts to social, organizational, as well political structures. She consults for a market research firm where she is part of the study implementation team.
Her background in behavioral science research allows application of social and behavioral science theories and design for the development of test stimuli. Her keen understanding of human behaviors and habits facilitates in the design, launch and analysis of the data to uncover relevant motivational insights. She has worked with clients across multiple industries like pharmaceuticals, human healthcare, animal health etc. She served as a mentor for students at Cornell University for the annual Animal Health Hackathon21 challenge.
Taarini holds a Master's degree in Behavioral and Decision Sciences from the University of Pennsylvania and a Bachelor's degree in Psychology.
---

Marisa Paradise
Administrative Assistant for the Center for Veterinary
Business and Entrepreneurship  
 
Marisa Paradise provides administrative support to the Center for Veterinary Business and Entrepreneurship and to the College of Veterinary Medicine Dean's Office, please contact cvm-cvbe@cornell.edu or call 607-253-3640 with any questions.