Daversa Family Scholarship
The Daversa Family Scholarship Fund was created to memorialize Rayne, a seven year-old German Shepherd who succumbed to a massive stroke in July 2007. Maria Daversa and her husband David Gulley learned of the Baker Institute after their veterinarian made a gift in Rayne's memory through the Baker Clinic Memorial Giving Fund. A voracious learner, Daversa began investigating and found that the mission of the Institute matched her own sentiments. Daversa and Gulley decided to pay tribute to Rayne by creating an endowed scholarship at the Institute to fund the pursuit of knowledge for scientists-in-training. 
---
Congratulations to the 2022 Daversa Family Scholarship Award Winner
Hear from James Miller, Ph.D candidate in the Van de Wall lab about his time at Cornell and the research he is part of at the Baker Institute.  
Q: James, please tell us a little about your time at Cornell.
I am a fourth year Ph.D. candidate at the College of Veterinary Medicine. I've been part of the Van de Walle lab for nearly three years at the Baker Institute.
Q: Can you describe the research you are doing in the Van de Walle lab?
I take a comparative species approach to understand mechanisms that regulate the mammary gland in health and disease. Mammals vary drastically in their lactation strategy, mammary gland morphology, and disease incidence (e.g., mammary cancer). My research focuses on understanding what factors regulate these differences. Uncovering why some mammals are either resistant or susceptible to mammary diseases is crucial in developing therapeutics for both veterinary and human health. Currently, I am focused on two projects: i) identifying factors circulating in human patients that indicate breast cancer risk, ii) developing a xenotransplantation model that permits the study of mammary glands from large or rare mammals in vivo.
Q: What does it mean to you to be a recipient of this scholarship?
This scholarship will give me the outstanding opportunity to present my research at the Mammary Gland Biology Gordon Research Conference. This will be an invaluable experience that will allow me to receive feedback from experts in my field and establish professional connections. I'd like to thank the Daversa Family for this generous gift!
Q: How did you come to do your research in the Van de Walle lab and the Baker Institute?
My interest in Dr. Van de Walle's lab was piqued before I applied to the Ph.D. program at Cornell, primarily due to her extensive publication record and fascinating multidisciplinary research. The comparative species approach that is foundational to the Van de Walle lab's research is distinct from typical human/rodent-focused methods that dominate current biological research. Understanding the mechanisms that regulate the complexity and variability of health and disease across species has exciting, untapped potential for addressing fundamental biological questions, as well as developing treatments for diseases shared by many mammals. I found the work done by the Van de Walle lab to be significant and rewarding, and my interest was fostered by Dr. Van de Walle, as well as the incredibly talented group that make up her lab.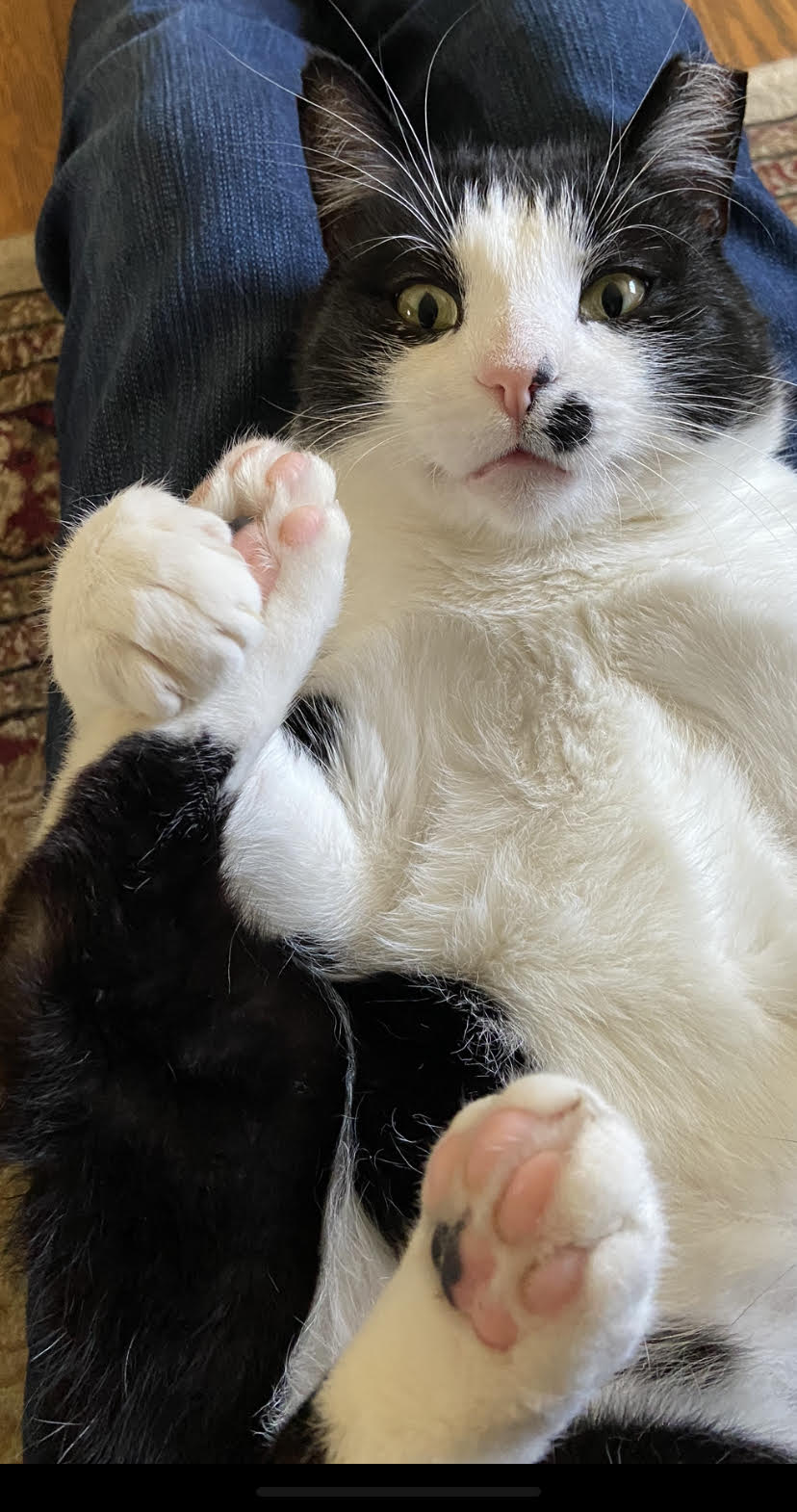 Q: What interests you about veterinary medicine/research?
The sciences have always fascinated me. Biological research is a slow, incremental, highly collaborative process, but pushing the boundaries of known veterinary/medical science is inherently rewarding.
Q: What do you enjoy about being a part of the Baker Institute and the Van de Walle lab?
All members of the Baker Institute are collaborative, helpful, and welcoming. The Van de Walle research team contains some of the most talented and insightful researchers that I have had the pleasure to work with.
Q: Just for fun, do you have any pets at home?  
Yes, a darling cat named Toby who I adopted from the Tompkins County SPCA. 
---
Congratulations to the 2021 Daversa Family Scholarship Award Winner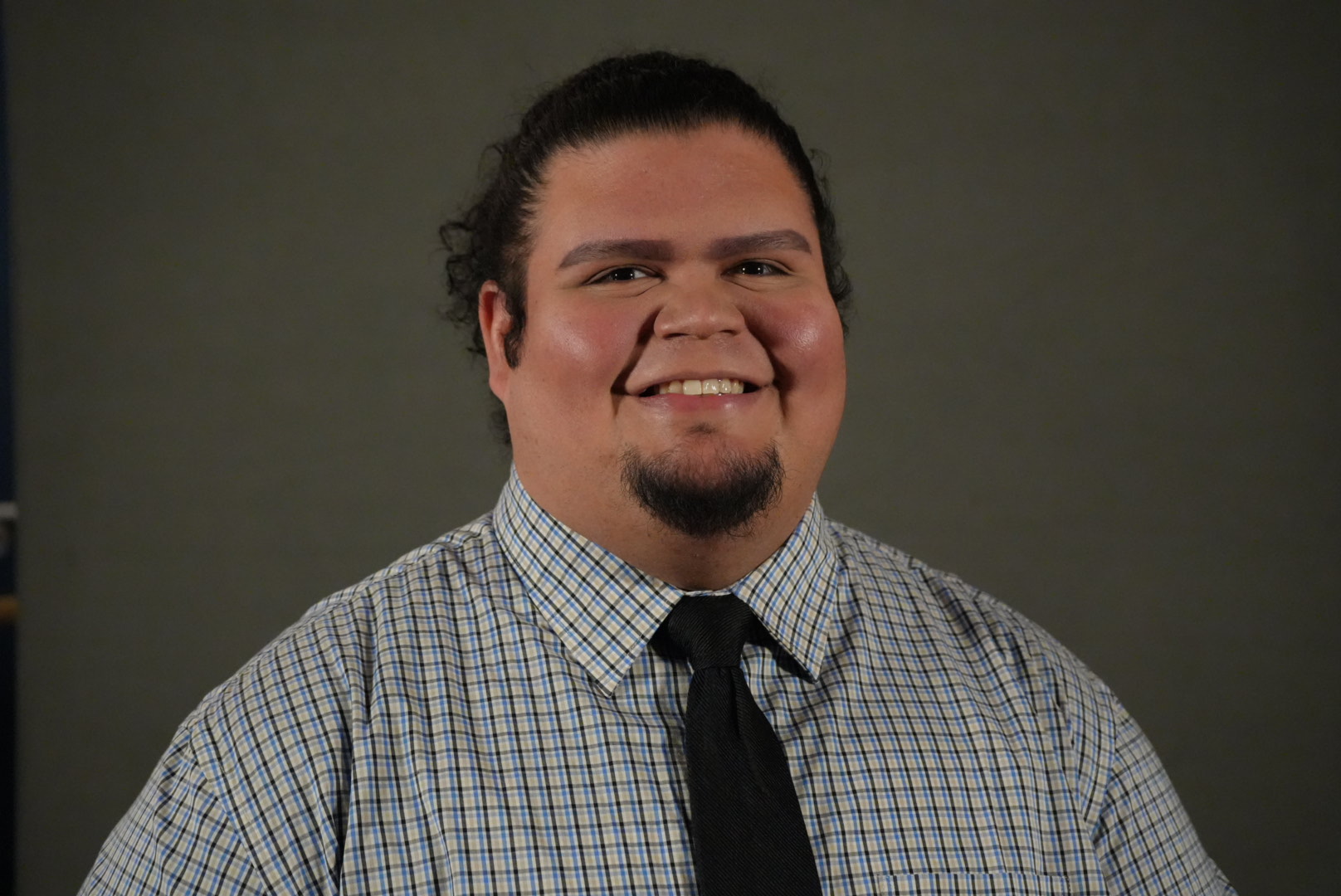 Robert López-Astacio, a PhD student in the lab of Dr. Colin Parrish, is the recipient of this year's Daversa Family Scholarship. The award will help López-Astacio complete his research on the origins and significance of parvovirus escape mutants – new variants that have evolved to evade the host's immune system.
When López-Astacio began his graduate research at the Baker Institute in 2017, he had no idea that the topic of viral evolution would be on the minds of people worldwide, thanks to the Covid-19 pandemic.
"Robert grew up in Puerto Rico and started to worked on viruses while an undergraduate at the University of Puerto Rico – Ponce at a time when there were important infections, including dengue, Chikungunya and Zika viruses," said Parrish, the John M. Olin Professor of Virology. "His work is highly relevant to the changes seen in the SARS CoV-2 and influenza viruses, which have emerged and evolved in humans." 
López-Astacio's research has shown that when canine parvovirus encounters neutralizing antibodies, it accumulates mutations that result in tiny changes to its protein shell. These changes make the virus invisible to antibodies but still allow it to interact with the receptor it needs to enter the host cell to replicate. Some of the mutations identified in his model system have arisen in wild parvovirus as natural variants, connecting his experimental findings to the evolution of the virus in nature. "We are now understanding natural processes that may be relevant to other viruses, including in the current pandemic," said López-Astacio.
The Daversa Family Scholarship Fund was established by Maria Daversa and her husband David Gulley and in memory of their beloved German Shepherd Rayne, who died in 2007. The award will support the next-generation sequencing López-Astacio uses to identify new mutations in the parvovirus genome, and the advanced microscopy techniques being conducted in collaboration with Dr. Susan Hafenstein from Penn State University, that show the interaction of canine parvovirus with the antibodies.
After completing his degree, López-Astacio plans to return to Puerto Rico to teach at the university level and collaborate with industry on novel antibody therapies, antivirals and vaccines. As a first-generation college and PhD student, he is also excited to help students from underrepresented groups gain lab experience and explore careers in science. "I want to continue doing outreach to attract people from disadvantaged backgrounds, Latino people and Puerto Ricans to STEM careers."
In October 2021, López-Astacio gave an invited talk to the Baker Institute Advisory Council on his work. He also received a travel award at the Cornell University Biomedical and Biological Sciences Symposium to present this work at the upcoming American Society for Virology meeting and the International Parvovirus Workshop.
"Every time I make a presentation, meet new people or get new scholarships, it's validating that we're also capable of doing this," he said. "That now we're opening doors — not only for myself but also for others coming behind me."
---
Maria Daversa and David Gulley - Paying it forward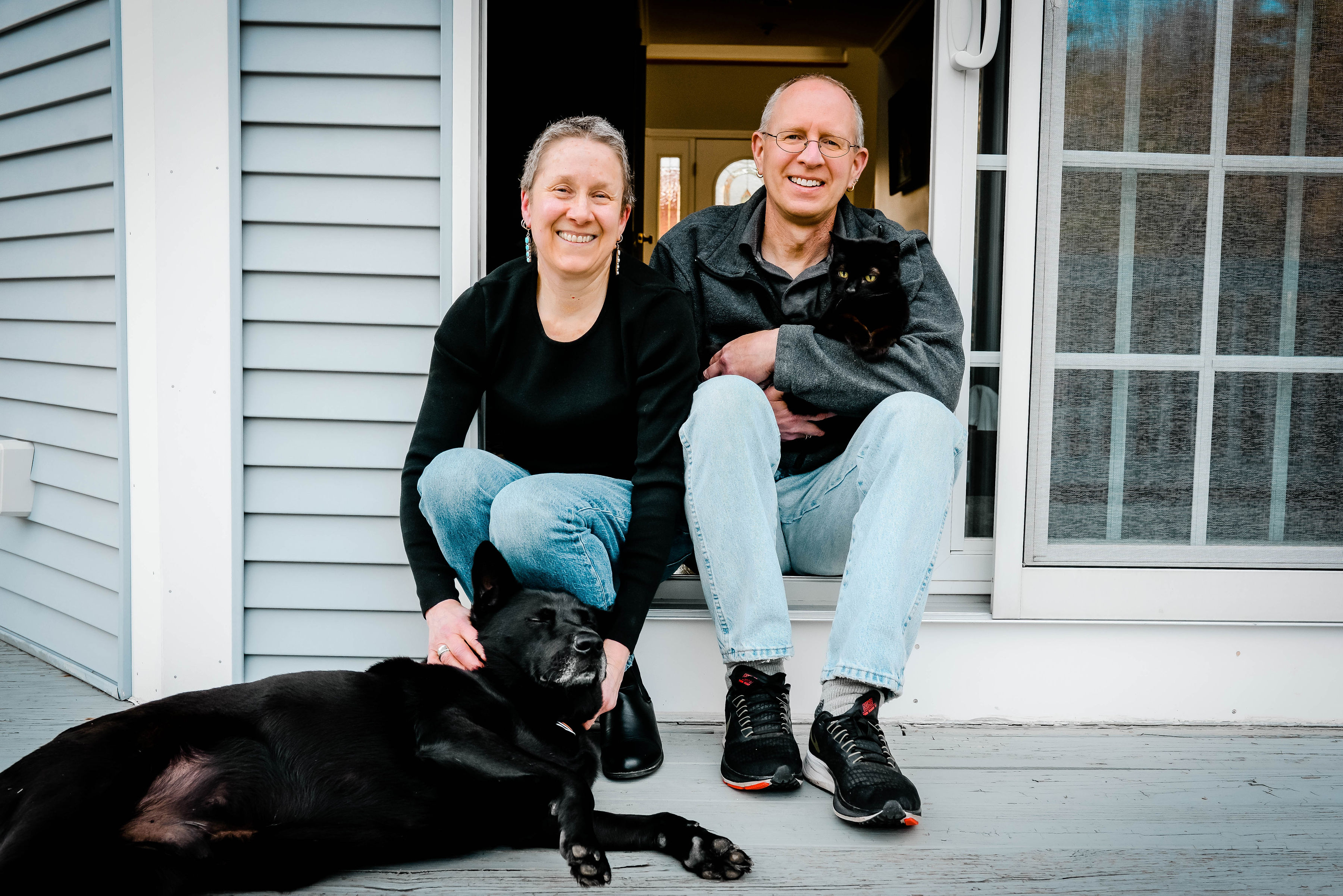 "When we received the letter from our veterinarian after our dear Rayne's passing, and I contacted the Baker Institute to learn more, the light bulb went off, and that was it. This was what we wanted to be part of, something that looked into illnesses, diseases, pathologies, and to try to be helpful going in to the future." These are the sentiments still expressed today by Maria Daversa, more than fourteen years since the passing of her and her husband's, beloved German Shepherd, Rayne.