Maria Daversa and David Gulley - Paying it forward
Paying it forward. Investing in veterinary research today for the pet parents of tomorrow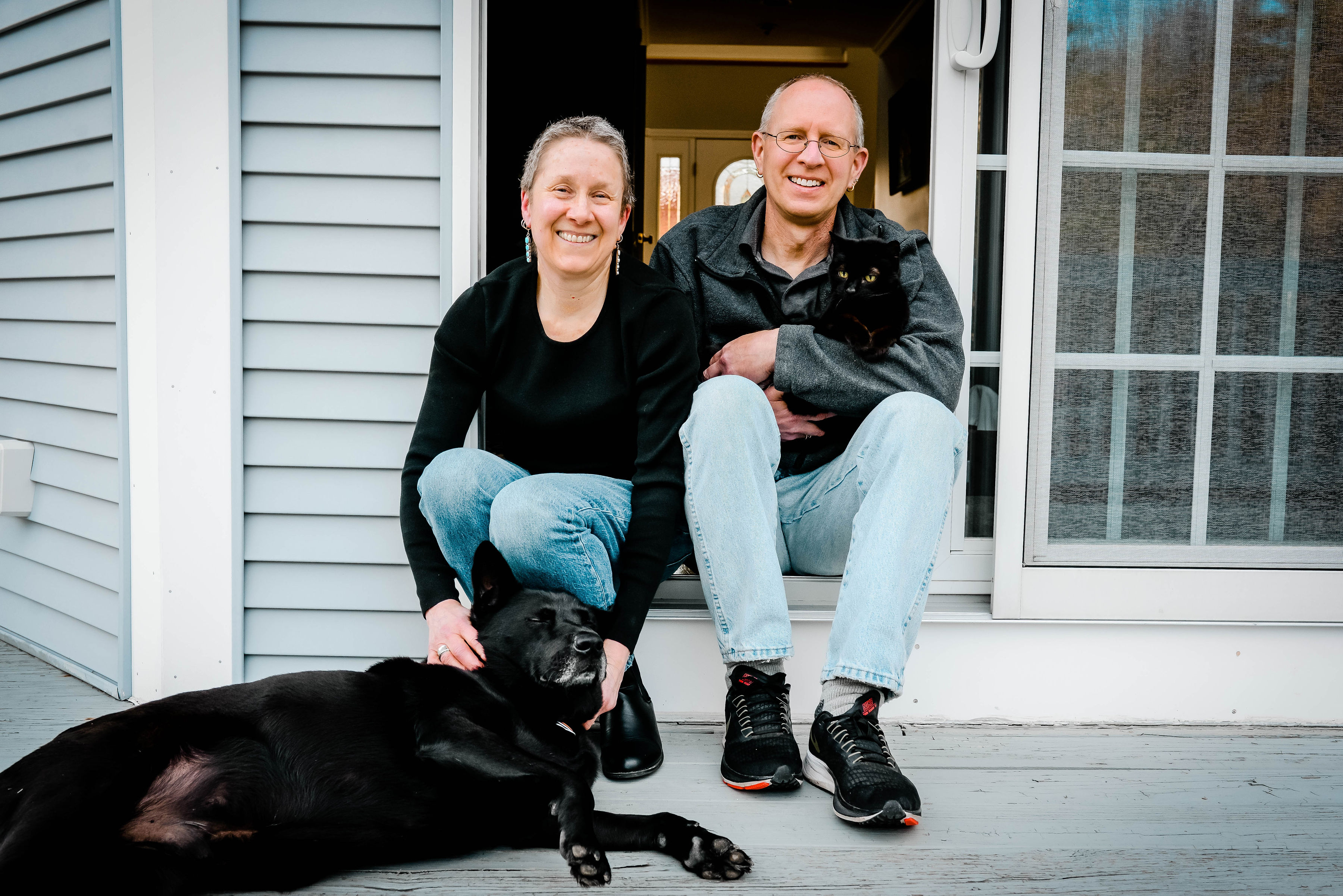 "When we received the letter from our veterinarian after our dear Rayne's passing, and I contacted the Baker Institute to learn more, the light bulb went off, and that was it. This was what we wanted to be part of, something that looked into illnesses, diseases, pathologies, and to try to be helpful going in to the future." These are the sentiments still expressed today by Maria Daversa, more than fourteen years since the passing of her and her husband's, beloved German Shepherd, Rayne.
Since that time, the Daversa Family Scholarship established in Rayne's memory, has supported eight student trainees in their research at the Baker Institute for Animal Health to further address animal health.
Looking back, it was not an easy road for the family, on their journey to supporting investigative veterinary research and setting up the Daversa Family Scholarship for student trainees at the Baker Institute, part of the College of Veterinary Medicine. Maria describes her and her husband, David Gulley, as very career focused individuals, and although she thought of her and her cat Henry, as a package-deal, when her and David were married, there was little else tying them down at the time.
"Getting a dog for us was a very big deal," states Maria. Rayne came into our lives by chance. I had a friend who was a veterinary technician, and she had taken in Rayne as a very young puppy after a traumatic birth experience with her litter mates left her as one of only three surviving pups. "I remember my friend and I swooning over this tiny little puppy, she was just so beautiful, and I just wanted to take care of her," continues Maria. Ultimately, Rayne was the only puppy who survived from that litter, and perhaps that trauma was an early tell-tale sign of Rayne's well-lived, but unfortunately short life.
By the age of 5, 6, 7 years, Rayne was very sick. Maria remembers, "She experienced many health problems that we just kept chasing after for solutions with specialists we were working with. Ultimately, Rayne passed in the night at the age of seven from a massive stroke.
Throughout Rayne's many illnesses and the symptoms that Maria would notice and investigate on her own, they worked with specialists to address the sickness and situation at hand. "At the same time, we wanted to focus on learning what happened and ensuring going forward we would have those answers, so that they could be provided to the next pet parents."
"Other institutions and colleges were not willing to put our resources toward areas that we wanted to address – the research. After receiving the letter from our vet, an alum of the Cornell College of Veterinary Medicine, stating that he had made a gift in memory of Rayne to the Baker Institute for Animal Health, I wanted to learn more," said Maria.
Maria spoke, shortly after receiving the letter, with the Director of the Institute at the time, Dr. Doug Antczak. After realizing an immediate connection over their love of animals, and the mission of the Baker Institute, Maria and David knew this was where they wanted to invest their resources.
As researchers themselves, Maria a psychologist, and David an economist and professor, they were drawn to the emphasis on investigation that the Baker Institute specializes in across the basic research continuum. "What the Baker Institute does is widens the field," states Maria, "and that's where the students come in. They come up with new and creative ideas." Maria clearly understands the notion that research is playing the long-game. She explains, "Any field is always moving forward, but when you look at what you knew, what veterinarians knew say in 2006 compared to 2009, it's a wonderful, but painful lesson. But that's what research is – it takes you along so that you do learn what things will make progress happen. That is why this field keeps moving forward."
Since Rayne's passing and throughout her life, Maria expands on how much she has learned through her own curiosity and research. "I've learned so much, and the pets we've had since Rayne have benefitted because of it."
Maria and David have been the proud and loving owners of several dogs since Rayne, with their experience and what they've learned on this journey playing into their commitment to adopting the most "unadoptable" dogs, helping to give them happier, healthier and longer lives. In addition to this commitment, Maria and David continue to be involved with the Baker Institute through the Daversa Family Scholarship. Maria recalls fondly being able to participate in the student presentations earlier this year. "If there is one silver lining to the pandemic, for me it has been being able to connect and do things that I otherwise wouldn't be able to do, due to travel or other circumstances. I very much enjoyed being able to participate in and listen to the presentations of Alexandra Chivu and Simon Frueh, because of their presentations being offered virtually this year." Both Chivu and Frueh were 2020 Daversa Scholarship recipients.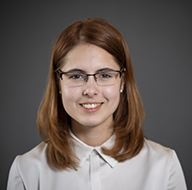 "Along with experiments, my research involves significant computational analysis of data sets covering the entire human genome. To enlarge my computational knowledge, I used the Daversa Family Scholarship money to buy parts to assemble a computer on my own. Having a powerful computer greatly accelerated my research. I not only got to see for myself how to build and optimize a workstation but was also freed from having to wait for heavily-used research servers. This has significantly helped in speeding up the analyses I am performing and will support my development for the rest of my Ph.D. I strongly support students to apply for this scholarship as it has greatly improved my research performance," states Alexandra Chivu, fourth-year Ph.D. student in Genomics and Genetics at Cornell. Chivu has been part of the Danko lab at the Baker Institute for Animal Health and works with Dr. Charles Danko and Dr. John Lis on research focusing on gene regulation and transcription in human cells.
 "The student's passion for their work and what they are investigating came through loud and clear and that was wonderful to be part of," states Maria.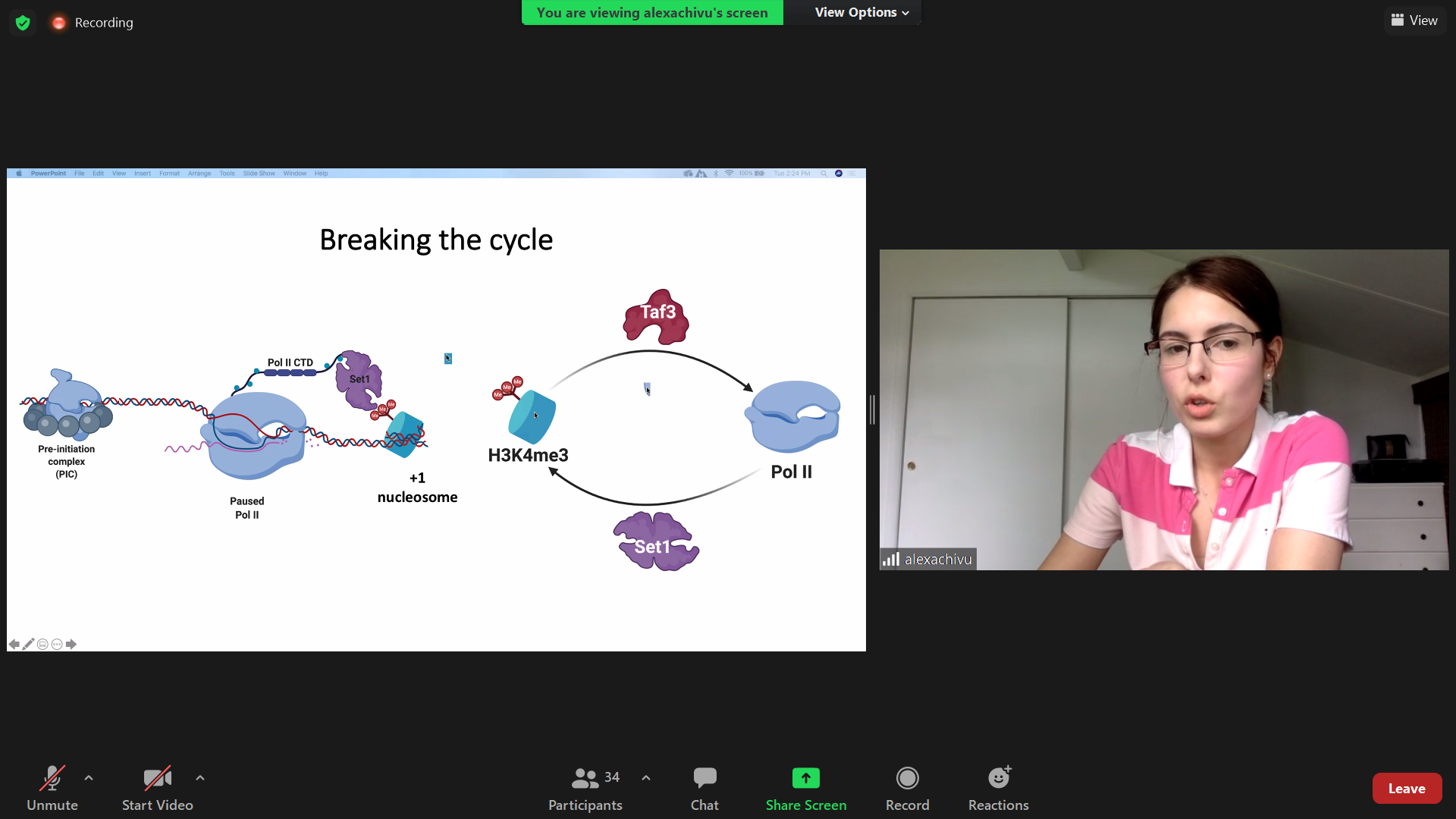 And so, through Maria and David's commitment to research and their dedication to see Rayne's life and death have lasting and impactful meaning, they have been able to pay it forward. Through their support, and in Rayne's memory, the research and investigative science happening today at the Baker Institute for Animal Health will impact the lives of the pets and the parents of those pets, well into the future.