Laura Goodman, PhD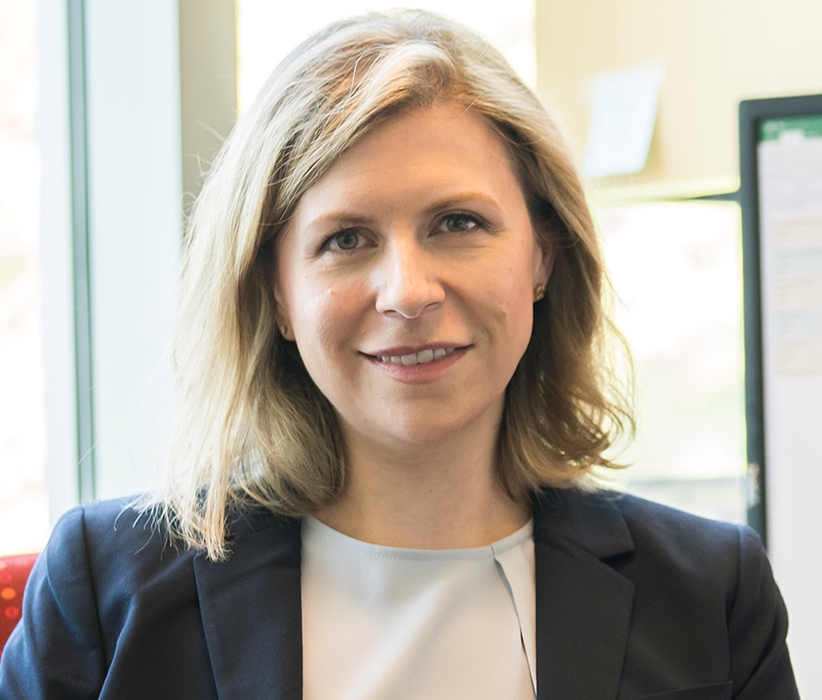 Dr. Goodman's Work
Dr. Laura Goodman is an emerging infectious disease researcher trained at Cornell and Harvard, including postdoctoral work in the Parrish lab. She has investigated mechanisms of pathogen emergence and specializes in development of novel molecular testing and typing methods. She also brings experience in veterinary diagnostics into her research and teaching. Her lab takes a One Health perspective on pathogen discovery and surveillance, with focus areas on antimicrobial resistance and tick-borne disease, two emerging threats with the potential for major impacts on human and animal health. Dr. Goodman is a regular contributor to Cornell DVM Continuing Education programs and has taught many workshops on molecular diagnostic testing.
Incorporation of next-generation sequencing into clinical testing has changed the discovery landscape for human medicine. The Goodman lab uses this technology for the development of clinical metagenomic and functional genomic applications, including unknown pathogen identification. Dr. Goodman has collaborated with several federal agencies to expand the use of sequencing in animal health, including the first real-time monitoring program for bacterial infections in companion animals featured in the National Action Plan for Combating Antibiotic Resistant Bacteria. Her lab also leverages this big data to analyze the genetic features of pathogens that affect both animals and people, in order to provide not only clinical guidance but also to recommend science-based updates to regulations.
Dr. Goodman is currently working on several projects with the Cornell Feline Health Center to identify infectious causes of disease syndromes in cats and study the microbial profiles of raw meat diets. She also has active interests in wildlife conservation and has identified fungal agents causing novel pathologies. As an advocate for open science to promote planetary health, Dr. Goodman participates in the Cornell Master of Public Health Program, the Northeast Regional Center for Excellence in Vector-Borne Diseases, and the New York Integrated Food Safety Center of Excellence.