Director's Letter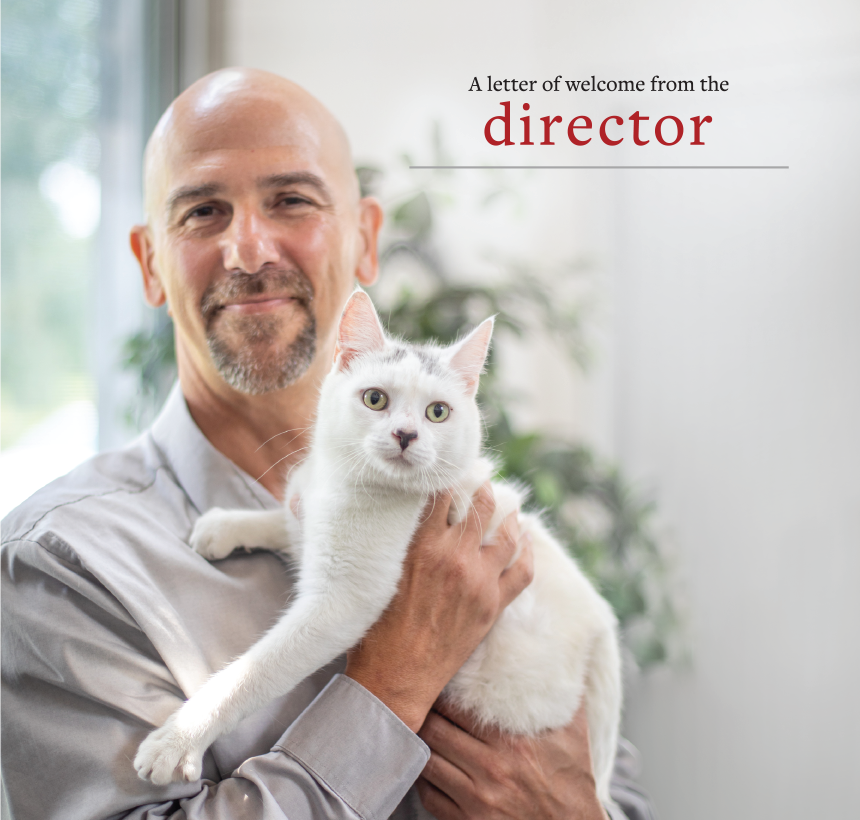 Dear Valued Partner,  

As we near the end of another challenging year, I hope that this note finds you doing well, feeling optimistic, and seeing the proverbial light at the end of the tunnel that the current SARS-CoV-2 pandemic has us all traveling through.
While the challenges imposed by the pandemic are undeniable, they have also provided everyone, no matter where they are, with a unique opportunity to reevaluate what's important in our lives, how we do things, and how we view and plan for the future. This is certainly true for all of us here at the Cornell Feline Health Center.
One initiative that has resulted from such introspection is the decision to provide supporters like you with our Annual Report in a dynamic and informative digital format. This will dramatically expand accessibility to the report by a larger audience, lower our administrative costs, and reduce paper waste and the production of greenhouse gases that are associated with the production and delivery of a large paper report. This will make more of our valued donor support available to carry out our mission and will help make the world a better place not only for all cats, but also for those that love and care for them.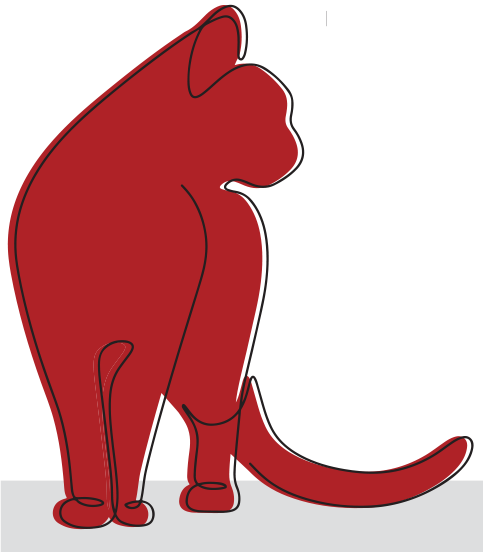 In spite of the pandemic, we continue to work diligently toward this lofty goal through the provision of outstanding feline-focused educational opportunities for cat lovers and veterinary professionals throughout the world. In fact, many of these efforts have actually expanded since the beginning of the pandemic, and we continue to seek out ways to be innovative and effective in this core aspect of our mission.
We also continue to undertake unique outreach activities including our Cats for Comfort program, our Camuti Consultation Service, and one-on-one interaction with cat lovers and veterinary professionals seeking support and information regarding feline health and wellness.
Our support of cutting-edge research focused on important issues in feline health has also continued in earnest, and we have highlighted the recently-published results of a ground-breaking study focused on identifying the genetic mechanisms of common and impactful feline diseases here, as an example of the important work that the support of donors like you makes possible.
It is my hope that you will find the information in this digital report useful, enjoyable, and engaging.   If there are any questions you may have after reviewing it, it would be my honor and pleasure to answer them via either e-mail or by phone, and please feel free to use the contact information below to contact me if this is the case.

Words cannot express how thankful we are for your partnership, and how fortunate we feel to have you on our team. Together, we will all make the world a better place for our feline friends through the kindness of people like you and the stalwart dedication of our team here at the Center.
Best Regards,
Bruce G. Kornreich, D.V.M., Ph.D., DACVIM
Director, Cornell Feline Health Center
T.607.253.3414
Email: FHC@Cornell.edu