Accredited Services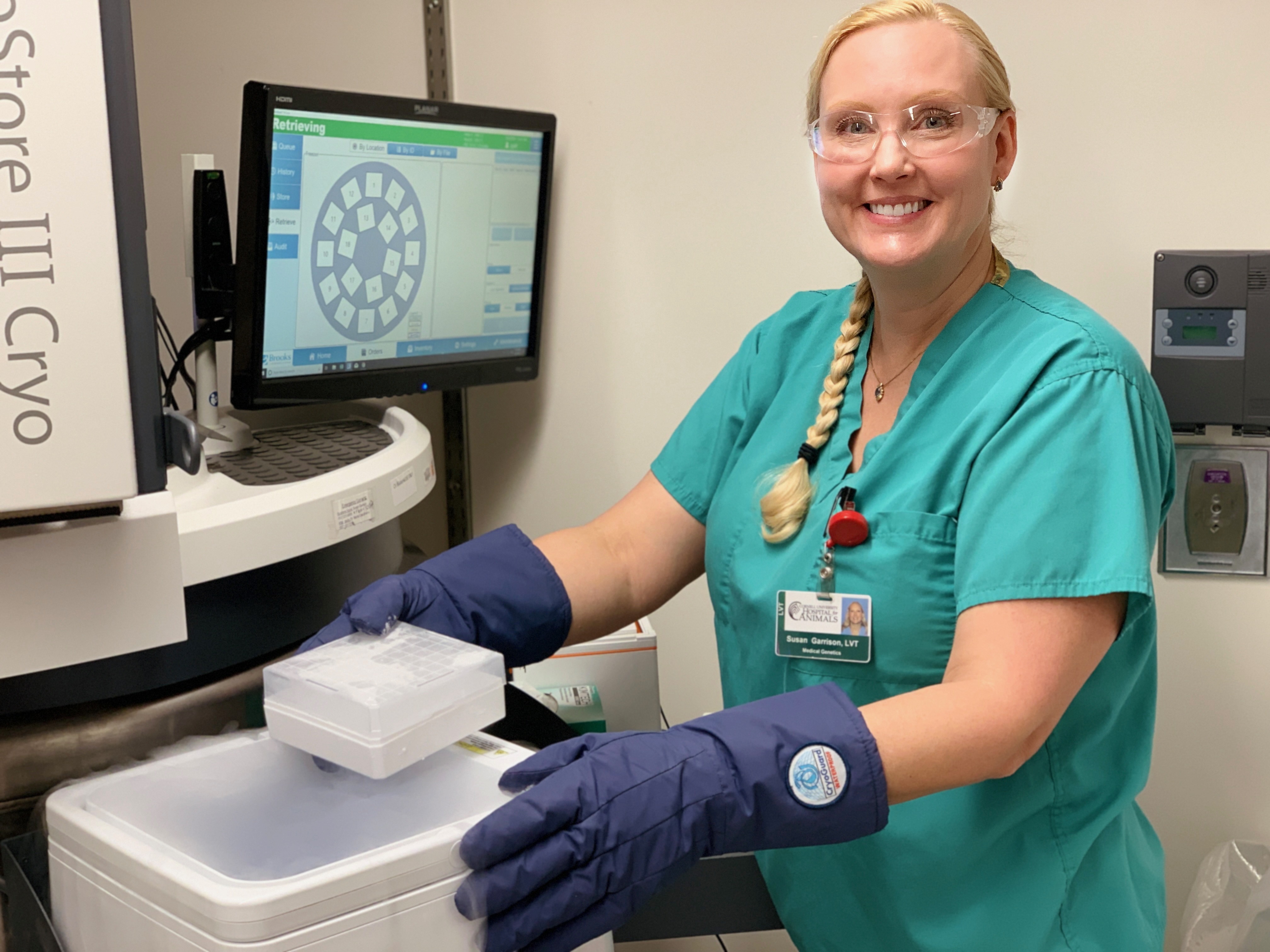 The Cornell Veterinary Biobank team is comprised of trained specialists who keep up-to-date with best practices and new technologies offered to biobanks. Our specialists refer to scientific publications and attend yearly educational seminars and conferences.
All collections are preceded by informed consent. The sample is de-identified to protect patient confidentiality.
Each sample is collected and processed according to Standardized Operating Procedures (SOPs) that were designed based on guidelines recommended by the International Society for Biological and Environmental Repositories and the National Cancer Institute as best practices for biospecimen resources.
All withdrawal requests are reviewed and approved by a Biospecimen Use Committee to avoid conflicts of interest and ensure ethical use in the research projects that utilize Biobank samples.
The Cornell Veterinary Biobank is an ISO 20387 accredited resource; follow this link to our Certificate of Accreditation and Scope.