Meet the Team
Clinical Team:
Working within the Cornell University Hospital for Animals and the Department of Clinical Sciences, the Clinical team maintains close communication with collaborators, to promote sample collection and use. The team is responsible for case selection and collection of the biospecimens, while also ensuring owner consent for sample processing and retrieval of medical data from the electronic medical records.
---
Marta Castelhano, DVM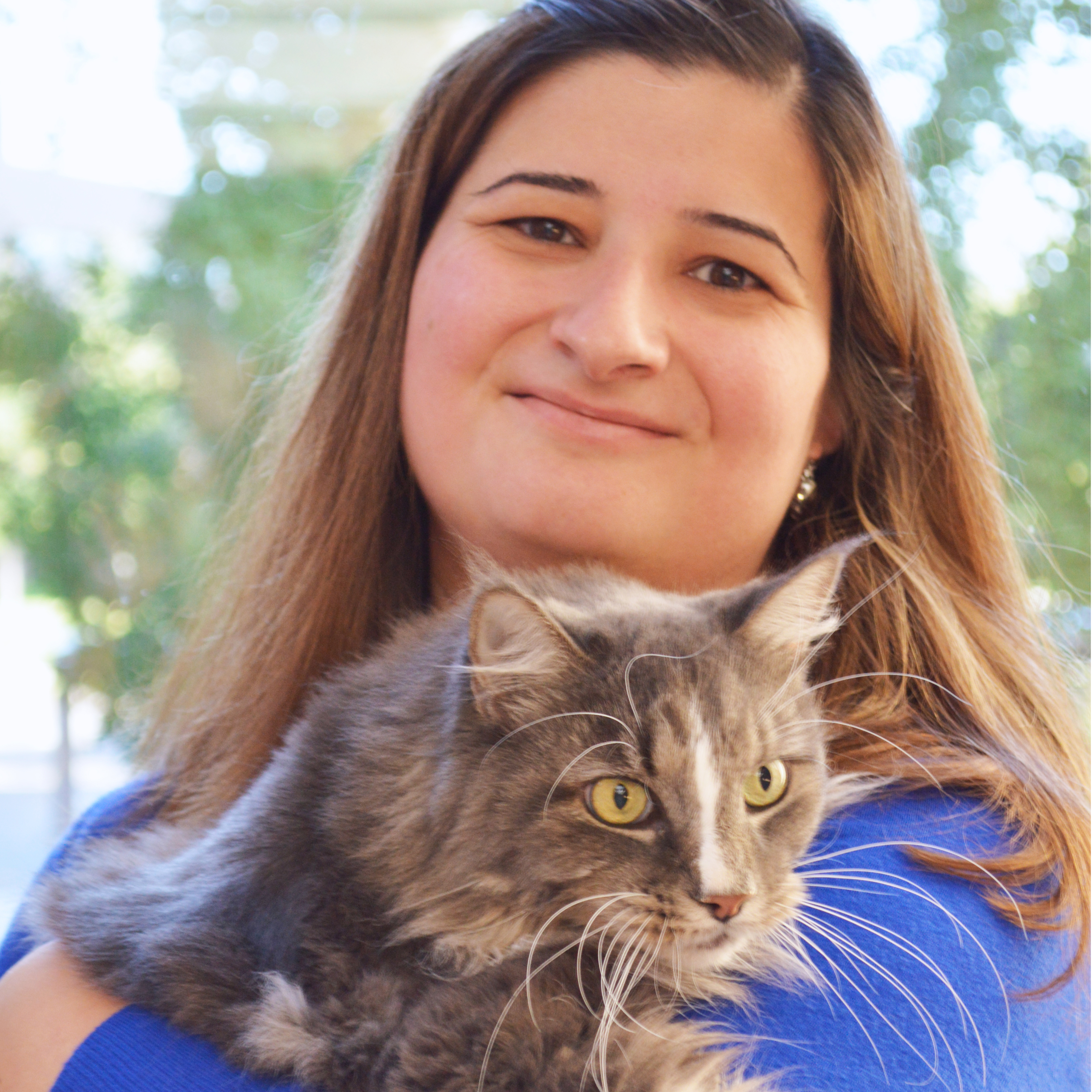 Director of the Biobank, Governance Committee Member
An expert in veterinary biobanking and medical genetics, Dr. Castelhano manages the collections and allocation of samples for ongoing and future research projects. She is a collaborator in several projects at Cornell and other institutions, in addition to conducting her own studies. Dr Castelhano creates and oversees the organizational structure of the Biobank, leading the team through daily operations and representing the Cornell Veterinary Biobank in specialty conferences worldwide.
---
Isabel Hernandez, DVM

Clinical Team Veterinarian
Dr. Hernandez is an experienced general practitioner and a passionate advocate for homeless cats and dogs in her home town of Bogota, Colombia. She is the clinician responsible for biobank feline health screening appointments, to identify controls for genetic mapping projects. Dr Hernandez also assists in case selection for research projects and with tissue collection. She shares her Ithaca home with a semi-domesticated cat – Kippy - that loves to rule the house.
---
Susan Garrison, LVT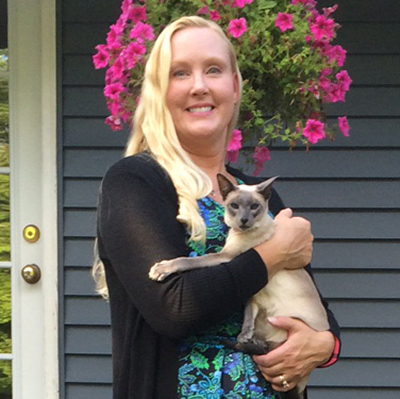 Veterinary Technician
With clinical experience in shelter medicine, anesthesia, medical genetics and eight years of biobanking experience, Mrs. Garrison is a licensed veterinary technician responsible for recruiting, collecting and storing high-quality tissue and blood samples. Along with other members of the clinical team, she acquires and manages relevant clinical data associated with these samples, consulting with clinical specialists for phenotypic confirmation to ensure accurate data entry in the Biobank database. Mrs Garrison also handles client and researcher communications during studies and ahead of clinical trial protocol development. She has two lovely Siamese cats named Lily and Gus.
---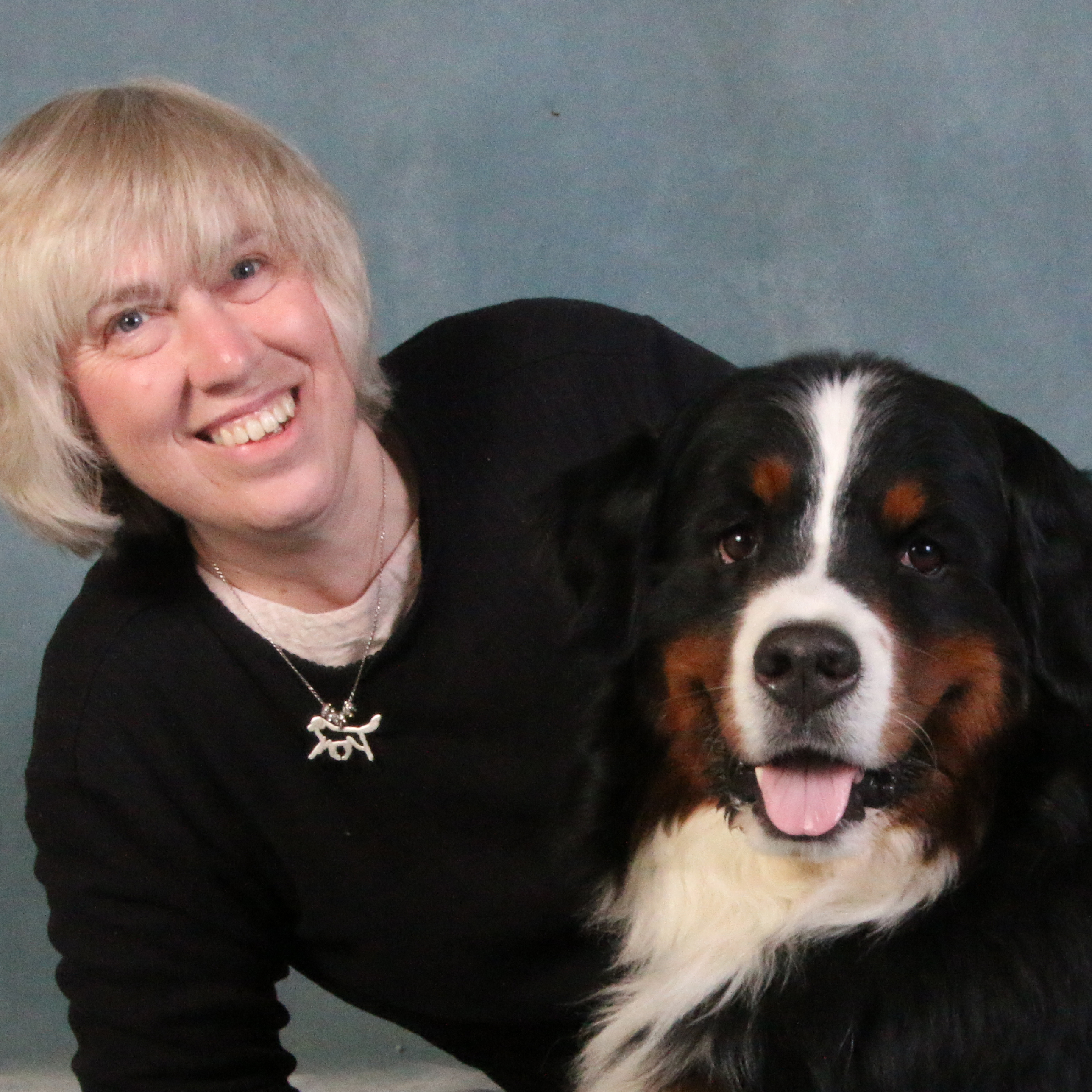 Lisa Mitchell, LVT
Veterinary Technician
Ms. Mitchell is a licensed veterinary technician who has worked with the Equine Performance Clinic helping diagnose airway disease, cardiac issues and lameness problems. She bridges the clinical team with Cornell's large animal hospital – and is responsible for the collection and processing of tissue samples, particularly from horses. She is an active owner of four dogs who likes to compete in performance events and field training.
---
Laboratory team:
The laboratory team is located at Baker Institute for Animal Health, where the samples are taken for blood and tissue processing and long term storage. As keepers of the samples, the lab team is also responsible for sample withdrawal, ensuring timely communication with researchers.
Lara Mouttham, PhD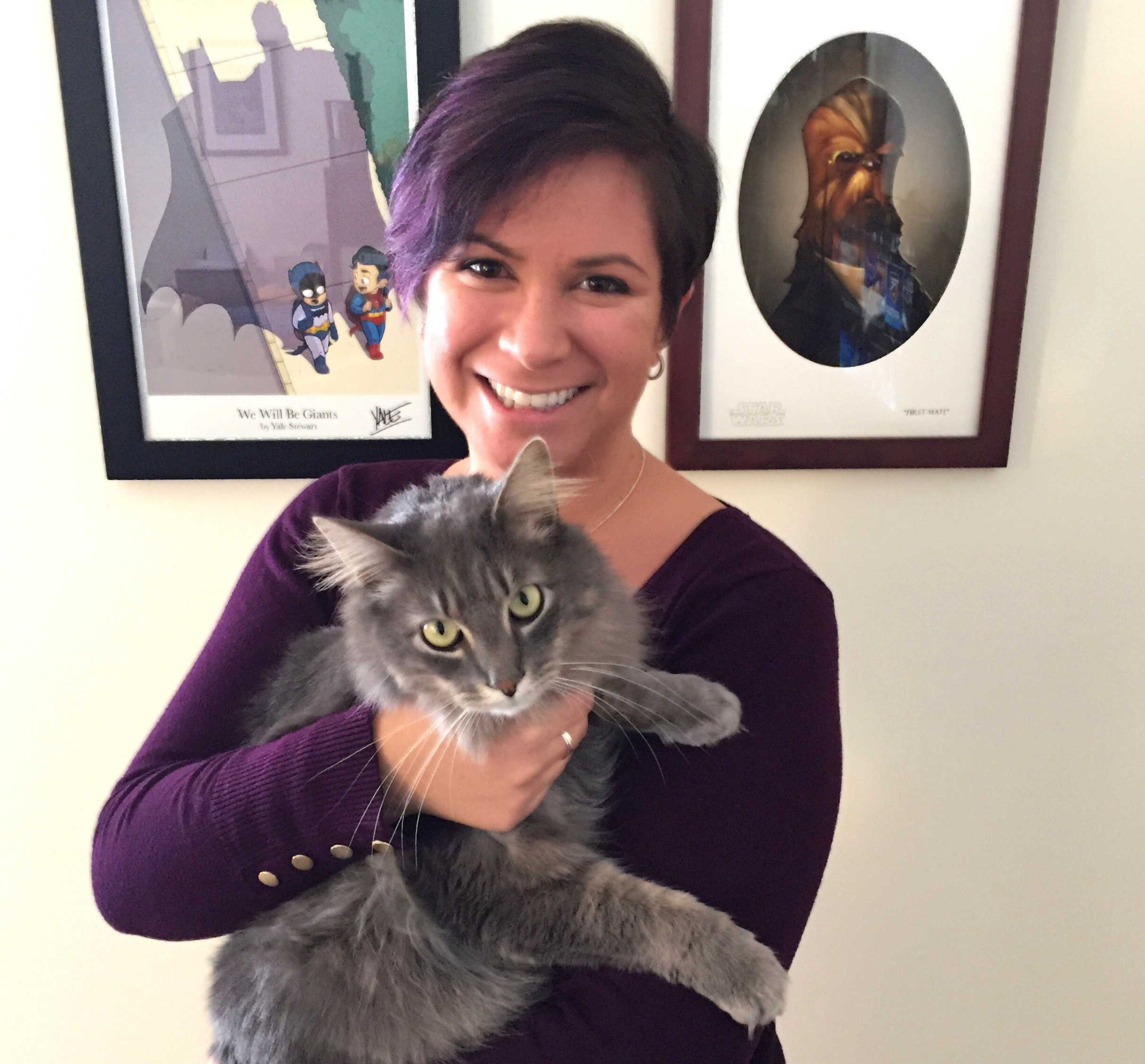 Laboratory Coordinator
Dr. Mouttham is a cryobiologist with a background in Reproductive Physiology and Wildlife conservation. She handles all aspects of DNA biobanking, from receiving blood samples and performing DNA extraction to maintaining the extensive database and processing withdrawals. She also develops and implements quality control and assurance protocols and procedure optimization to ensure high quality samples for research. At home, Dr. Mouttham serves at the pleasure of her two cats, Bumi and Odin. 
---
Lin Lin, BS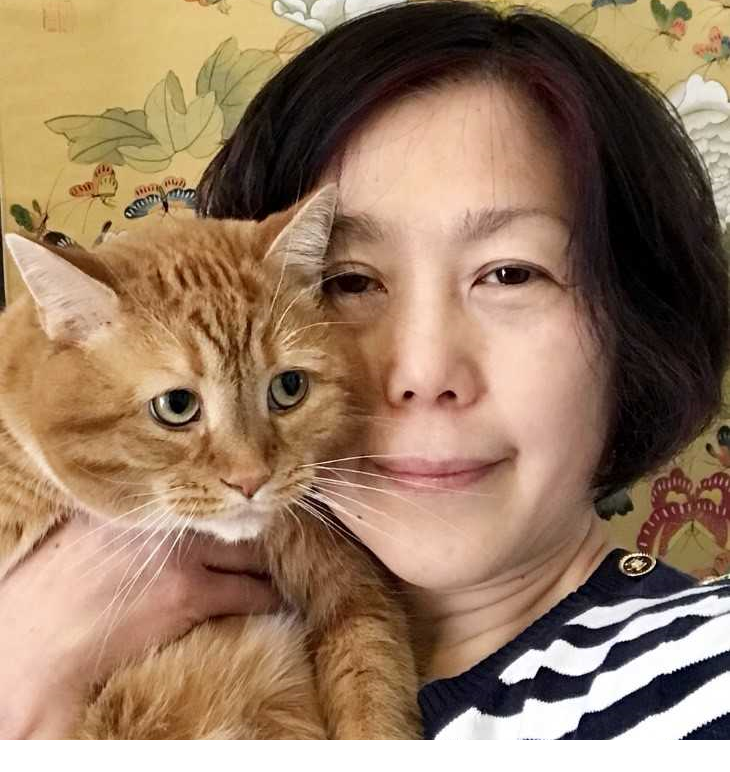 Laboratory Technician
Educated in chemistry, with more than 28 years of experience in molecular biology technologies in a medical school and research laboratories, Ms. Lin performs all procedures for archiving quality tissue samples for histological review and analysis in the biobank. In addition, she purifies gDNA and RNA from animal blood and tissue samples. She is the proud owner of two cats, CC, Pepper and two parakeets, Sky and Tai.
---
Sierra Jordan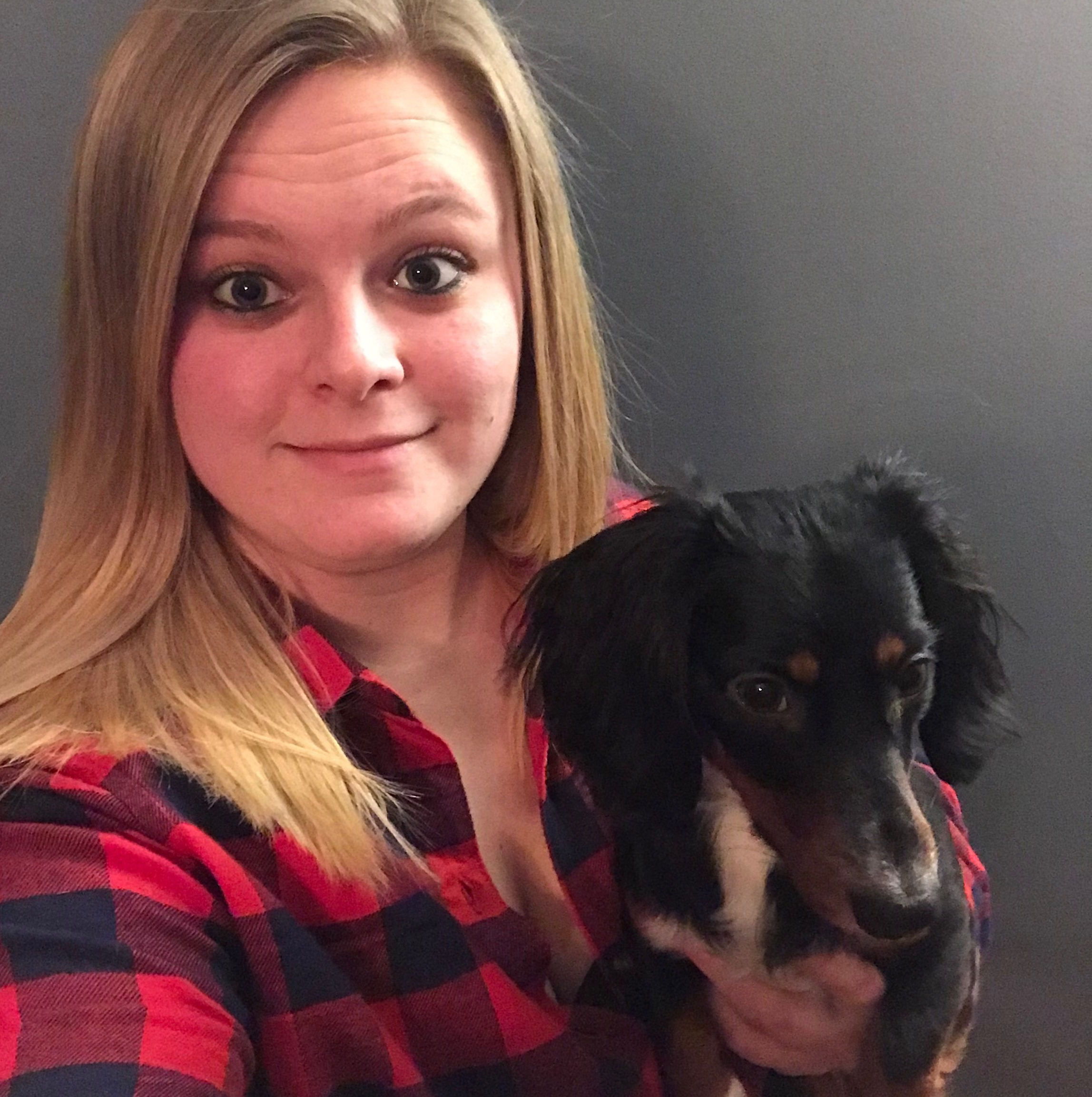 Laboratory Assistant
Ms. Jordan bridges the clinical and the laboratory teams, with key administrative responsibilities in both places. Within the clinical team, she secures follow up with clients for informed consent on sample donation by managing and archiving the required documentation. At the lab, she assists in blood and tissue sample receiving, processing, labeling, and sample withdrawals. At home, Sierra shares her space with two cats and her dog Duke.
---
Statistical Unit:
Comprised of specialists in genetics and genomics research, the statistical unit is responsible for the data analysis of all biobank samples, and provides genotypic data that's associated with each sample and each animal's clinical phenotypes.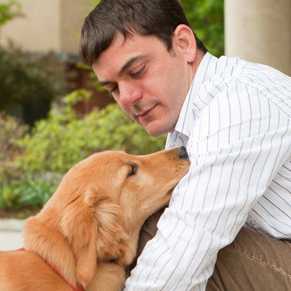 Dr. Adam Boyko, PhD Assistant Professor, Governance Committee Member
Dr. Boyko is an evolutionary geneticist specializing in canine genomics with broad research interests in population genetic analyses, particularly complex trait mapping and inference of demography and selection in domesticated species. Besides being an active contributor and user of the Biobank resource, he also works as a researcher and committee member to develop collaborative research projects that contribute to the core scientific mission of the Biobank and ensure its continued success and growth.
---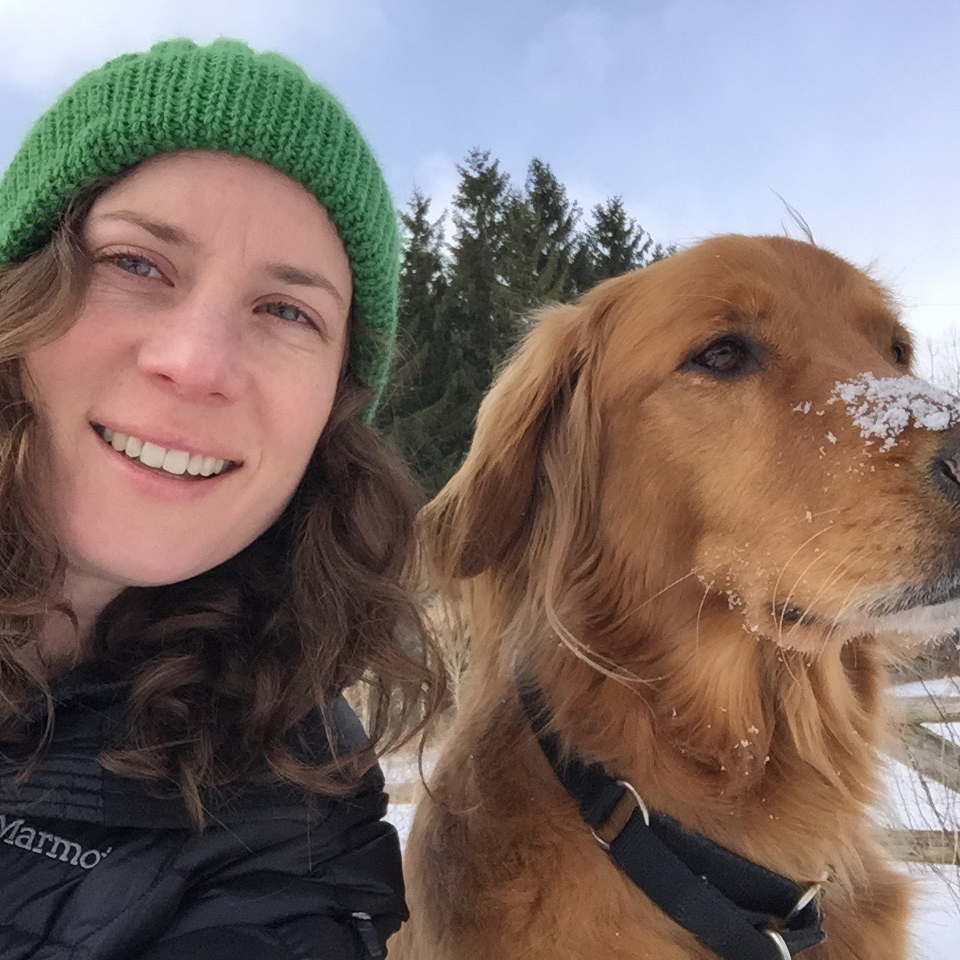 Jess Hayward, PhD
Research Associate
As a member of the Biobank statistics team, Dr. Hayward analyzes data generated by the clinical and laboratory teams of the Biobank. Her expertise lies in canine genetics and genomics, particularly in using genome-wide association studies (GWAS) to identify loci associated with traits and disorders. She shares her home and kibble with Huckleberry Finn, a golden retriever.
---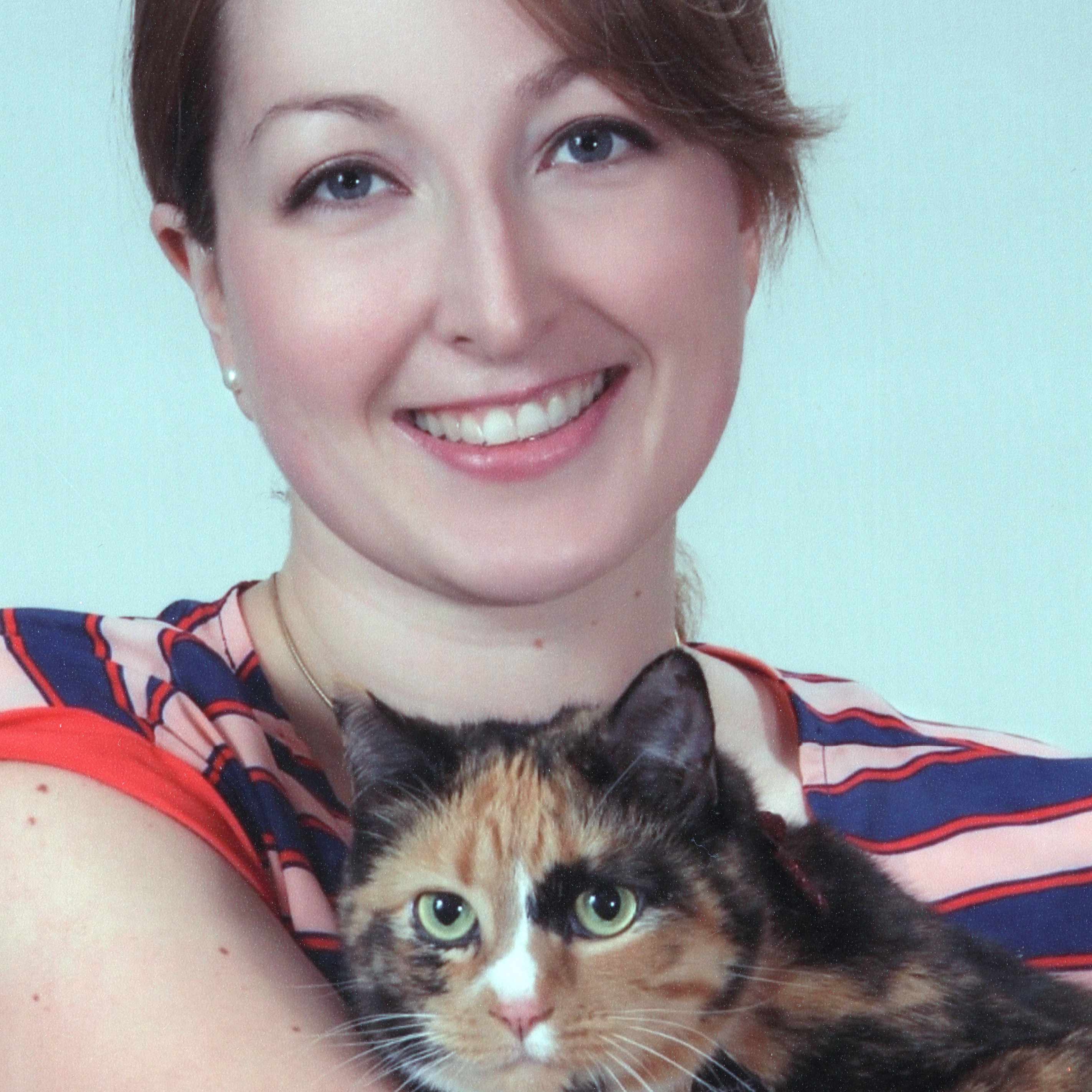 Michelle White, DVM
PhD Student
Dr. White specializes in canine and feline genomics and personalized medicine and also works as a general practitioner. In the laboratory, she primarily uses genome-wide association studies (GWAS) and RNA sequencing (RNA-Seq) to identify loci associated with clinical phenotypes in both healthy and diseased animals, focusing mostly in Canine Lymphoma and Feline Diabetes. For the Biobank, Dr. White helps analyze data generated by the clinical and laboratory team. She spends her free time trying to please her two cats, Sophie and Squirrel.
---
Governance committee:
The governance committee provides oversight and strategic planning to ensure sustainable growth of the Biobank. Aiming to provide perspective and guidance in various subjects, its members are specialized in different areas.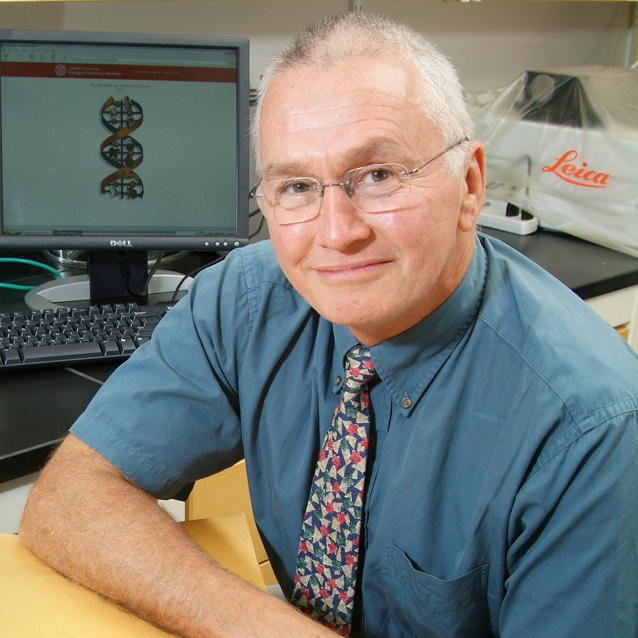 Dr. Rory Todhunter BVSc, MS, PhD, DACVS
The Maurice R. and Corinne P. Greenberg Professor of Surgery, Governance Committee Member
Dr. Todhunter is the visionary behind the Cornell Veterinary Biobank. He started the CVB in 2006 initially as an archive for genetic material from dogs with orthopedic conditions. As the project grows, Dr. Todhunter provides guidance by defining the goals and strategies critical for the Biobank's continuing impact. He is also a veterinary specialist in small animal orthopedic surgery and medical genetics.
---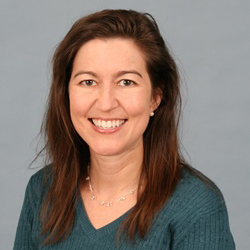 Dr. Kristy Richards PhD, M.D.
Biobank Governance Committee Chair
Dr. Richards a medical oncologist with expertise in treating lymphoma patients, co-directing the cross-campus experimental therapeutics program (PATh) at Cornell and leading a major research effort focusing on canine and human lymphoma. From her medical, research, and human biobanking experience, she has the know-how to develop strategies to maintain the Biobank as a relevant resource for the human and veterinary scientific community.
Share this: