Application & Timetable
Application Information
The DVM program application process typically begins in May, a year prior to enrolling. Only one application is required for admission, provided by the Veterinary Medical College Application Service (VCMAS).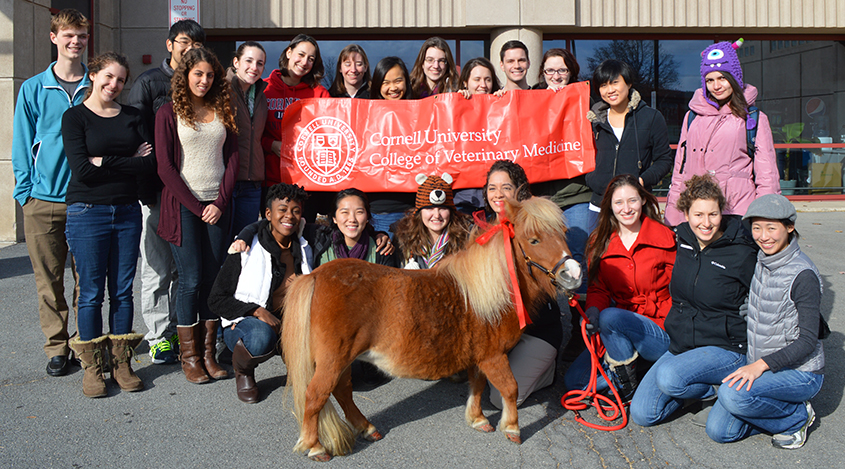 The VMCAS collects:
Biographical data
Academic information
Animal experiences
Veterinary experiences
Evaluator information
Essays, etc. 
Three electronic letters of evaluation (eLors)
Official transcripts
Official GRE Scores
Tracking page:  Once you begin your VMCAS Application, you will establish a Cornell tracking page, where we will communicate with you throughout the application process (including your admissions decision). The tracking page shows:
AP (optional)
GRE scores (received)
MCAT (optional)
Dean's Certification 
NYS Residency Form
Prerequisite Substitution Form
We recommend you check your tracking page often!
How to Apply-At a Glance:
When:

Send To:

What:

January-Sept 15, 2020

May 12-Sept 15, 2020

VMCAS

Delegate Veterinary Colleges

Complete and Submit VMCAS Application

January 22-Sept 15, 2020

VMCAS

VMCAS eLors (electronic Letters of Evaluation)

January 22-Sept 15, 2020

VMCAS

Official Transcripts from All Colleges Attended (note if in college Spring term, have official transcripts sent at end of semester or quarter)

May 12-Sept 15, 2020

Cornell Vet Admissions​

MCAT scores (optional)

January 22- Sept 15, 2020

VMCAS

GRE Scores

May - Sept 17, 2020

Cornell Vet Admissions

New York Residents - NY Residency Form

May - Sept 17, 2020

Cornell Vet Admissions

International Applicants- TOEFL

January 22-Sept 17, 2020

VMCAS

WES Credit/Grade Conversion Report if education outside US
Share this: