Equine Medicine
---
Whether you want to launch a career as a general equine practitioner or pursue specialty training, Cornell gives you a solid foundation thanks to our multi-faceted equine curriculum, on-site facilities and various training opportunities.
On-site Equine Hospital
Work along a team of students, house officers, technicians, referring veterinarians and clinicians at Cornell's Equine & Nemo Farm Animal Hospital to provide equine specialty treatment, both in emergency and preventative health care, to local companion and performance horses. We offer evaluation and treatment for generalized equine performance, upper airway abnormalities and musculoskeletal disease. You will have the opportunity to familiarize with the high-speed treadmill, overground endoscopy, and Lameness Locator systems, as well as imaging technologies such as ultrasound, radiography, nuclear scintigraphy, CT and MRI used in these examinations.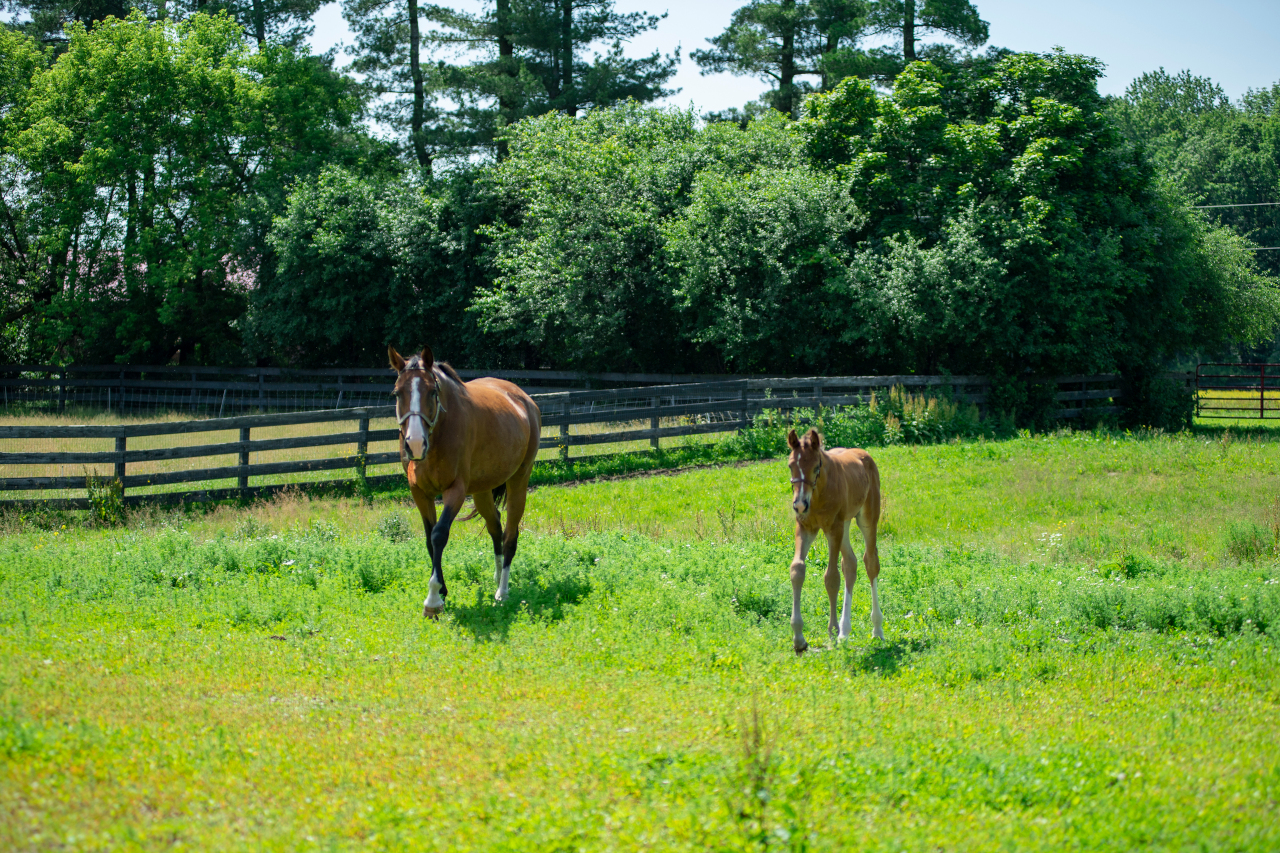 Cornell Equine Park
Learn from our equine teaching herd at the Cornell Equine Park, homebase for our Equine Reproduction team. The college's equine teaching herd and reproduction patients are cared for at this new facility, located a short distance from campus, with acres of beautiful pasture. Stallion collection and foaling, in addition to advanced reproductive techniques such as IVF and embryo transfer, are performed at the Equine Park.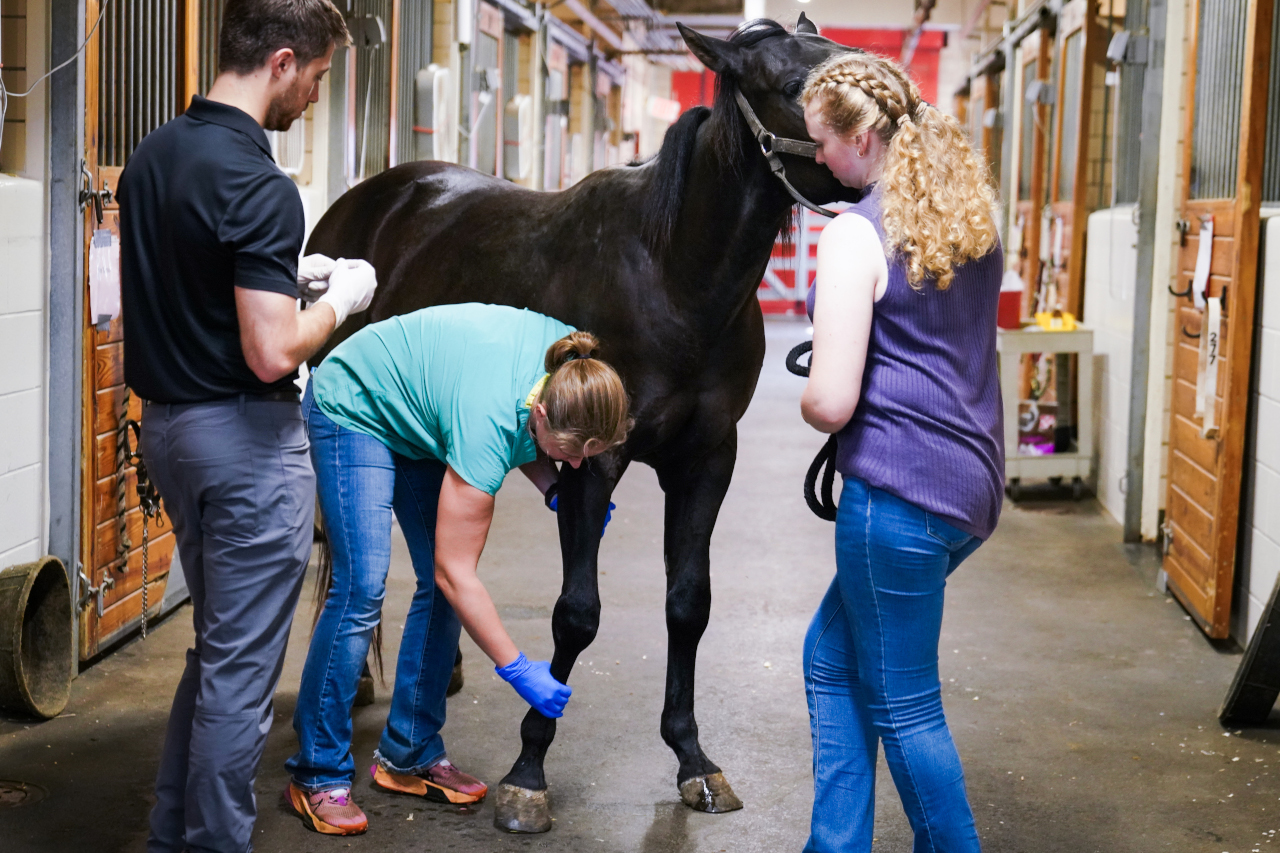 Customize Your Equine Training
Enroll in the equine lameness course where you will learn how to perform your own diagnostic evaluations
Advance your equine surgical skills in the third year Equine Surgical Techniques course, where you will operate under faculty supervision
Join the Equine Specialty rotation, an intensive hands-on fourth year clinical experience focused on dentistry, podiatry and more
Participate in the Farrier Program or spend time on the Farrier Service
Join junior stall-side rounds held biweekly in the Equine & Nemo Farm Animal Hospital
Sign-up for a nursing care shift in the equine neonatal intensive care unit
Become of a member of the Cornell University Student Chapter of the AAEP and Sports Medicine Club and participate in monthly equine labs and seminars
The Equine & Nemo Farm Animal Hospital provides the opportunity for student employment in patient wards, the ICU and operating rooms
Do an externship with our partner facility Cornell Ruffian Equine Specialists
Cheer for the Cornell University Equestrian and Polo teams during competitions