Clinical Training
---
On-Campus Clinical Training
At Cornell, you are guaranteed extensive on-campus clinical training opportunities throughout your education.
Multiple on-site animal hospitals and ambulatory services give you access to numerous patients and species in state-of-the-art facilities, which are located adjacent to our teaching facilities. This way, clinical workplace-based learning is seamlessly integrated into the daily life of our students.
Under the mentorship of clinical faculty, veterinary technicians, interns, and residents, veterinary students act as essential members of the Cornell health care team.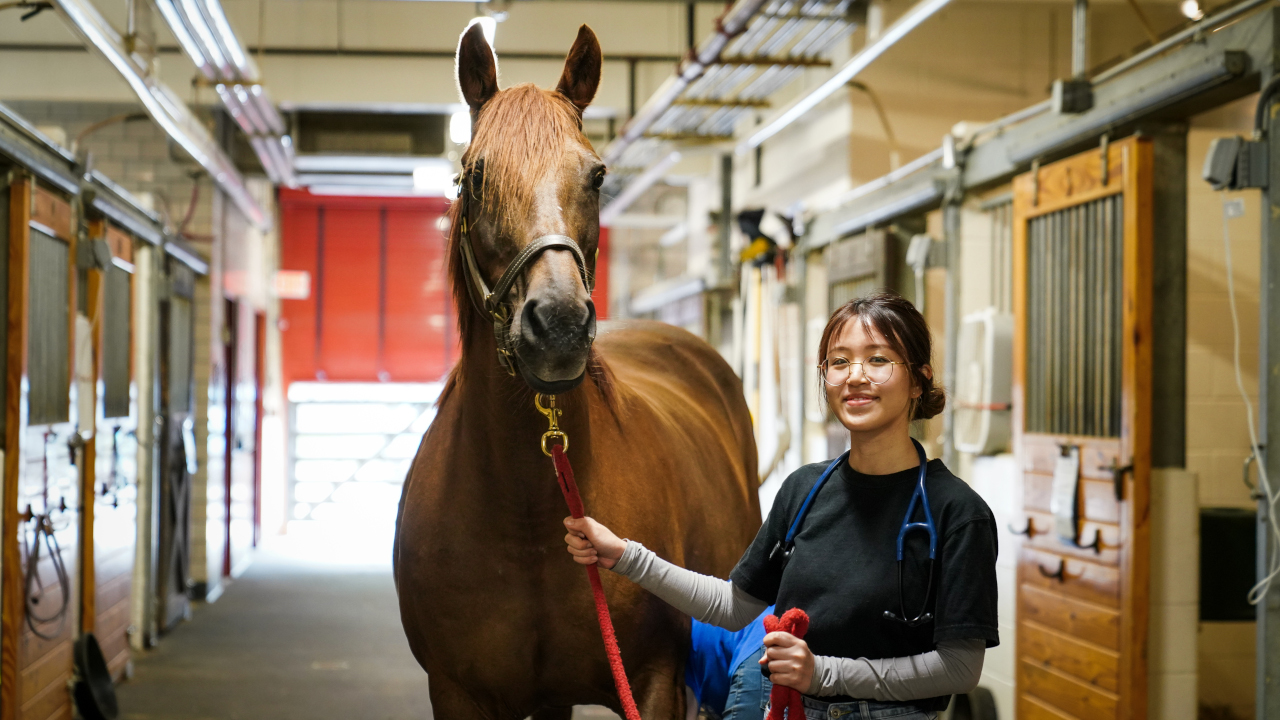 Clinical Learning Environments
Below are just a few examples of the hospitals, laboratories, and practices you will have access to.