Choosing a college
Choosing a Four-Year College/University 
When you are ready to choose your undergraduate college or university for your undergraduate course preparation, make sure you consider competitive colleges so you will be prepared for our rigorous curriculum. You will want to consider your learning style, the majors available, the co-curricular activities, internship and research options, and any other extra-curricular activities that will make you a well rounded student. You might want to consider using a college guide book to assist you in understanding the entrance rankings. This will help you then understand the rigor of the programs. A guide book that can be helpful is Peterson's Guide to Four-Year Colleges. You can even visit their website for more information: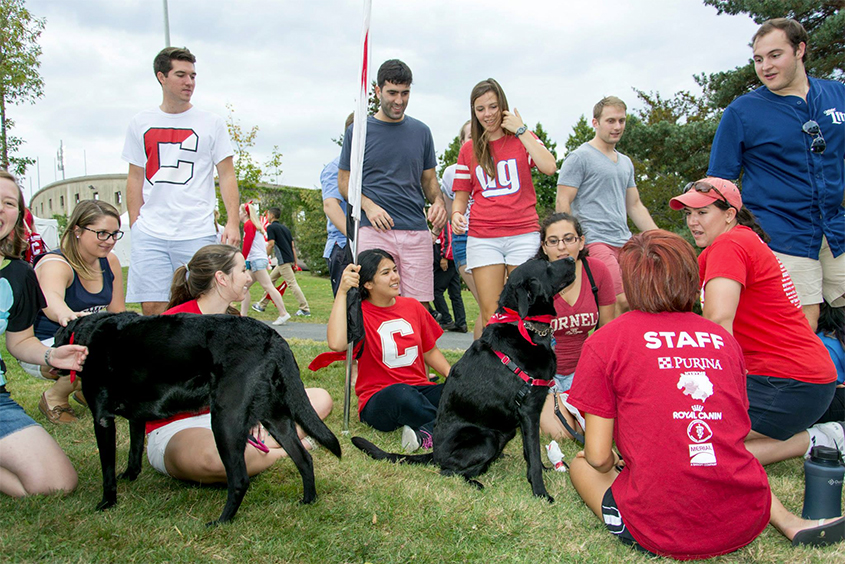 Bachelors degree not required: 
A bachelors degree is not required to enter our DVM degree program.  We require a minimum of 60 semester credits to enter the program.  Students can apply as early as the end of their sophomore year with 30 semester credits and all but 12 credits of prerequisite course work pending completion by the end of the spring term prior to enrolling.  Note it is important to start taking chemistry your first year to be able to have all the chemistry requirements completed within 60 semester credits.
You will want to have a balanced academic and extra-curricular life in college.  Make sure you get involved in activities that interest you and supplement your academic and personal life.  College clubs, community service, athletics, music, etc. are all ways you can not only have balance in your life but also give back to your college and community.  Of course, getting involved should not interfere with your academics and knowing how to prioritize is often a good lesson to learn early on in your college career.