Visit Us
Pre-vet Presentations & Tours
These two-hour programs are open to all who are interested in a veterinary medicine career. They include an admissions presentation by the Director of Admissions and a student-guided tour of the College. Guests of pre-vet students are also welcome to attend the Presentations and participate on the Tours.
Presentation: includes information about the DVM curriculum, how to prepare to (one day) apply, the application process, ways to strengthen an application, careers in veterinary medicine, and financial aid.
Tour: A guided walk-through of the educational and clinical facilities (companion animal hospital).  Note, these are the only tours offered of the College; individual tours are not available.
         Spring Admissions Presentations & Tours
January 2020- No Admissions Presentations & Tours
February 2020- No Admissions Presentations & Tours
March 27,2020- 3:00-5:00 CANCELED
April 18, 2020- ANNUAL OPEN HOUSE from 10:00-4:00 (registration not required; tours are not available on this date)
May 8, 2020- 3:00-5:00 CANCELED
June 12, 2020- 3:00-5:00 TENTATIVE
July 24, 2020- 3:00-5:00 TENTATIVE
August 7, 2020- 3:00-5:00 TENTATIVE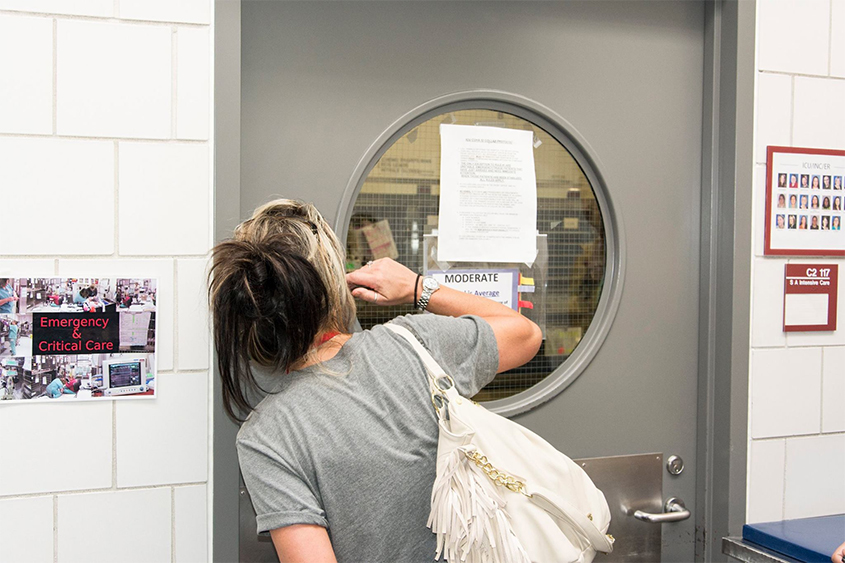 For Regular Admissions Presentations & Tours:
Registration confirmation will be sent closer to the date of the program, along with details on the time and location of the program.
If you find you cannot attend, please let us know as soon as possible so we can offer those on the wait list an opportunity to attend.  You can email us at vet_admissions@cornell.edu or call (607) 253-3703.
Restrictions: Children 14 years old and under are not allowed on tours for health and safety reasons. 
Warning: There are many steps to climb; you may see dead or sick animals; you may see blood and animal tissues; you will not be allowed to touch or pet any animals. Photography is not allowed at any point during the Tour. Close toed shoes only in hospital (no sandals).
Waitlist: We will create a wait list if the event or program is full.  If you are interested in being on a wait list for one of the upcoming programs that is marked "Full" please email vet_admissions@cornell.edu to let us know. Include the date(s) you are interested in attending and the total number attending including you and any guests. In many cases we do have cancellations and those on the wait list are able to attend.
 
Virtual Pre-Vet Club Meetings
Pre-Vet Clubs who would like to set up a Skype™ meeting with the Director of Admissions please send an email to vet_admissions@cornell.edu.
Individual Appointments
Individual appointments are made with the Director of Admissions. Please use this Bookings link (appointment details such as phone number to call, or Zoom or Skype contact information can be found under the 'i' info button).  On campus appointments are suspended for the near future.  However, if you would prefer a face-to-face meeting versus a phone call we are offering Skype and Zoom appointments. You would indicate your choice in the 'Bookings' link above.
Share this: