Learning Facilities
---

Spacious, Modern, Supportive
As a Cornell student, you'll train in spacious, modern facilities and learn with state-of-the-art technology. Between classes or clinics, you can grab a snack from the cafe, meet friends in the atrium, or find a cozy spot to study in our peaceful library.
Takoda's Run Atrium
Considered the "heart" of our college, the atrium is a place for students, faculty, and staff to share conversations, meals, and social events under the sprawling beauty of soaring ceilings. Naturally lit, wide-open spaces bring the outdoors inside, supporting community engagement and well-being.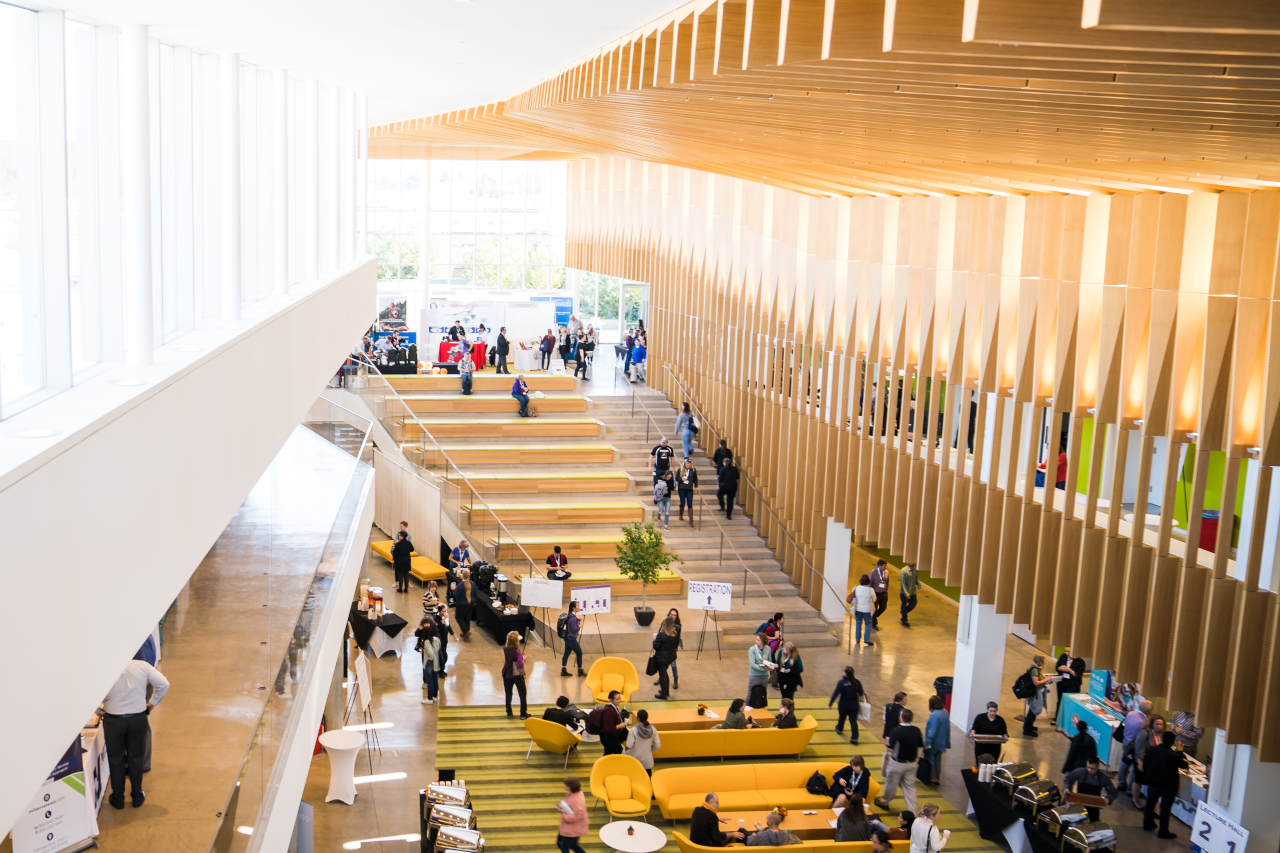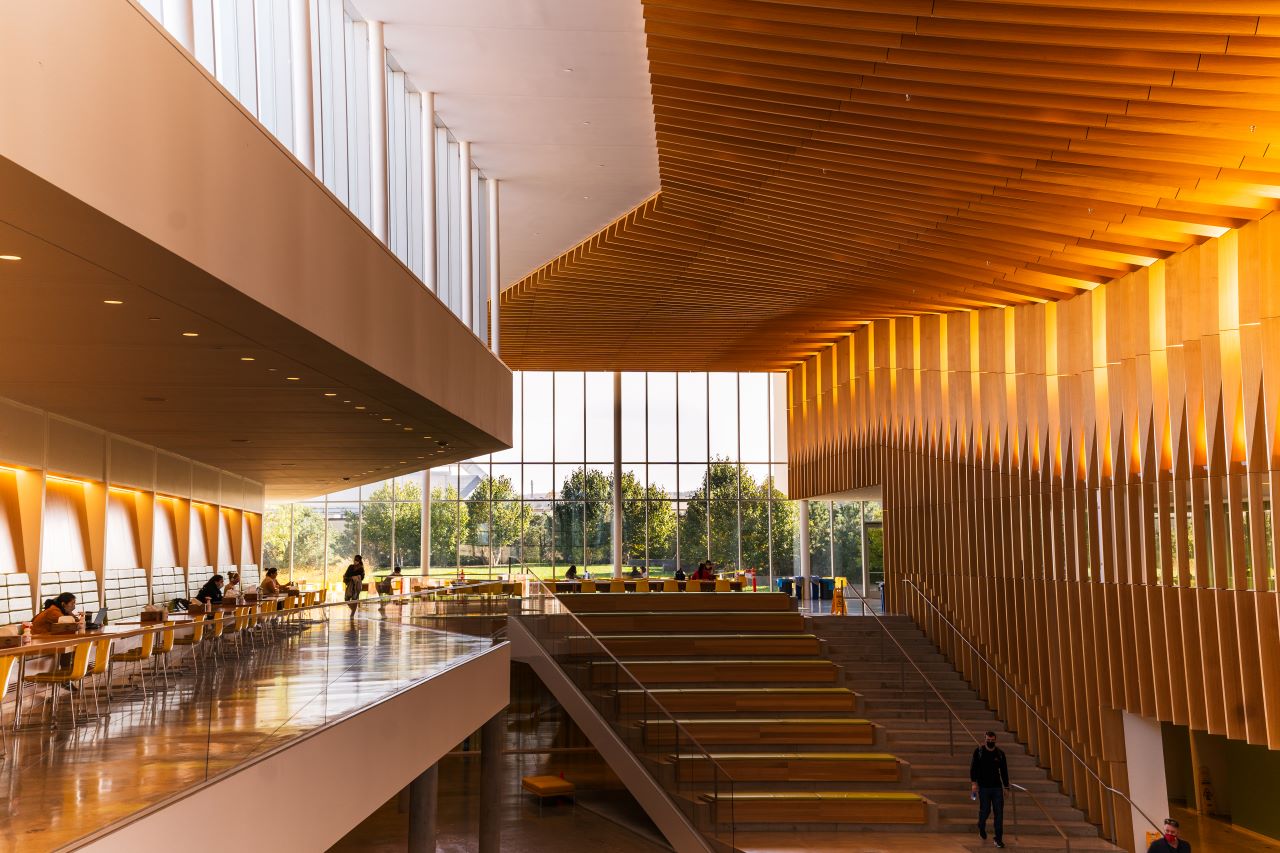 Flower-Sprecher Veterinary Library
With a rich collection of instructional resources, large windows, and quiet spaces for study, the college's library is tailor-made to support student learning. And, when it's time for a study break, students can relax and unwind with puzzles, knitting baskets, novels, and a coffee/tea cart.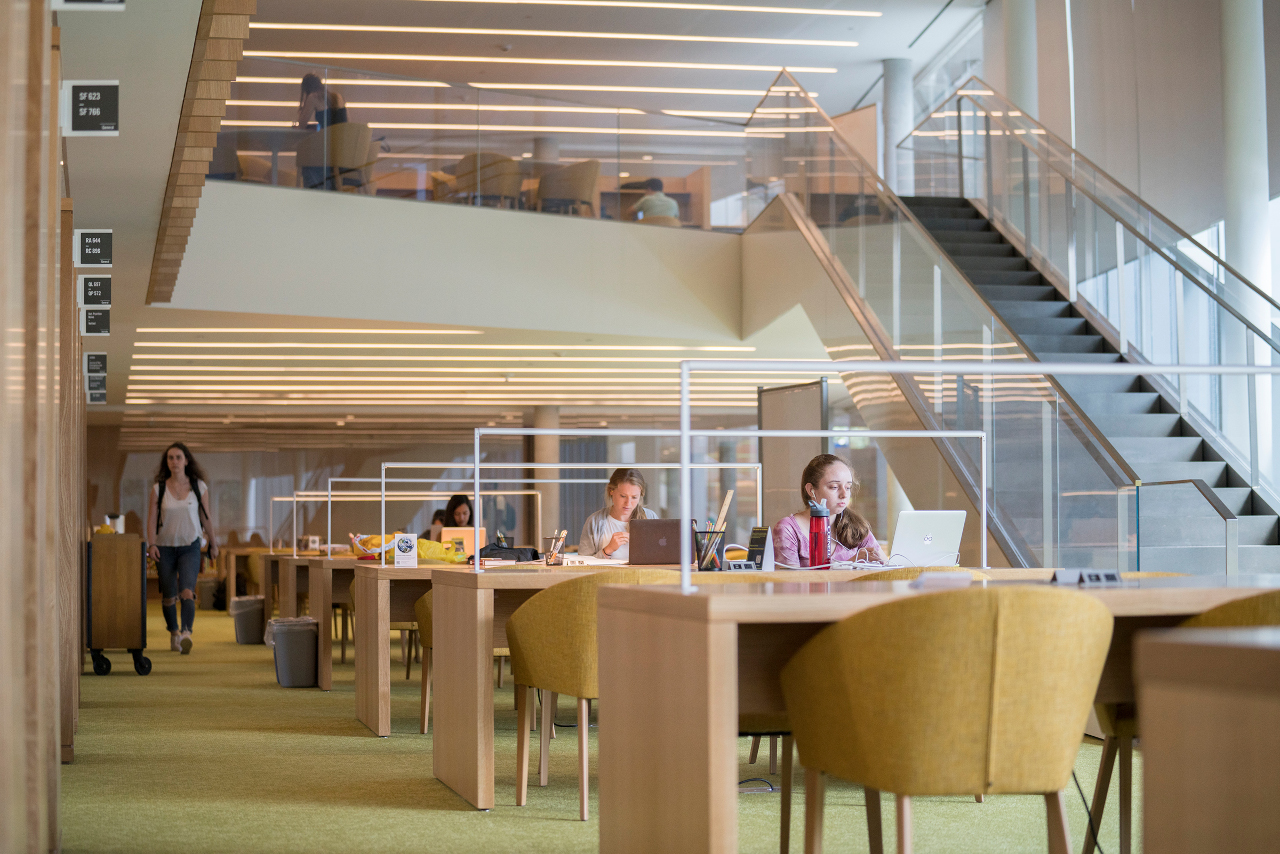 Café
Managed by the award-winning Cornell Dining, the college's café serves affordable, freshly prepared, and healthy meals Mondays through Fridays. Students can dine inside or outside in the courtyard.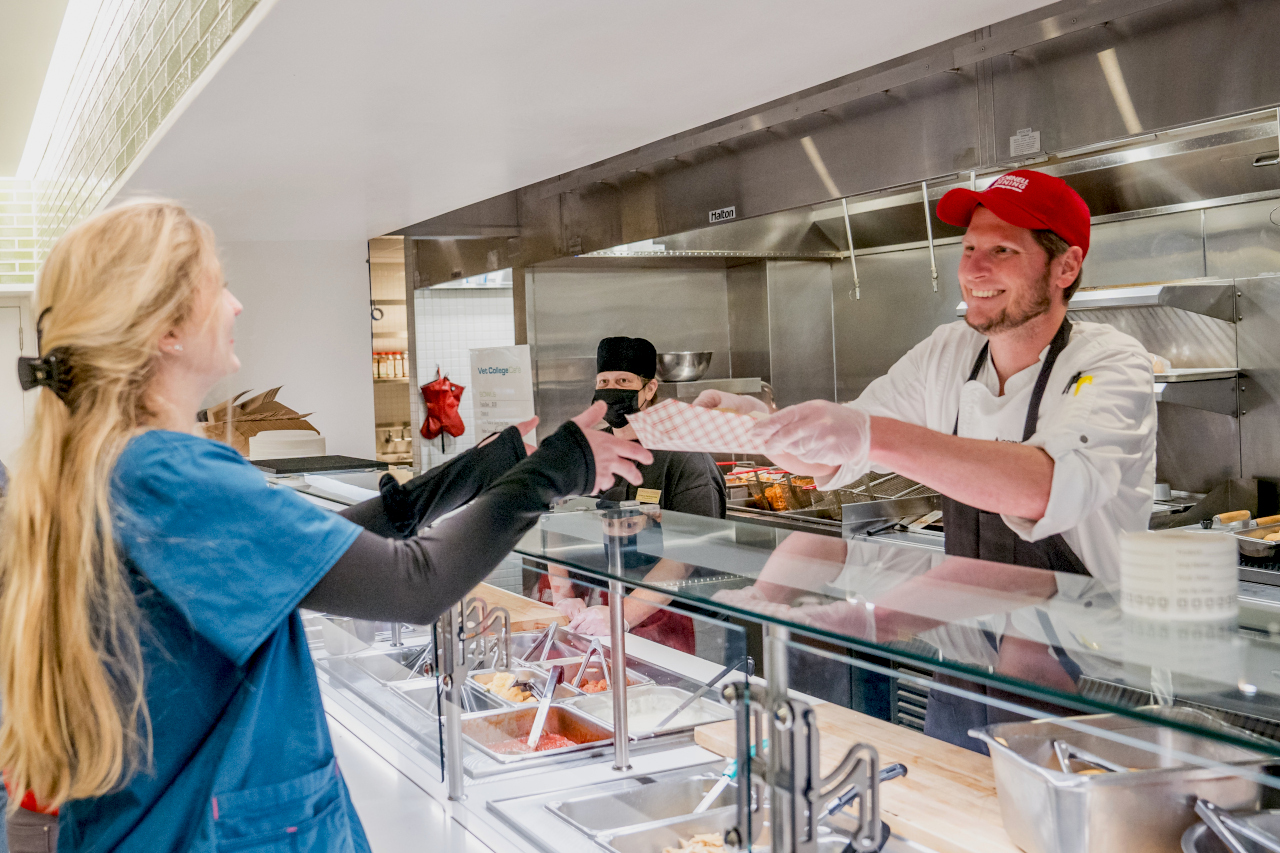 Classrooms and Clinical Skills Center
The college boasts seven fully-equipped lecture halls, small group learning rooms, and a state-of-the-art Clinical Skills Center, each designed to support your learning journey.