The Veterinary Dentistry Diagnostics Program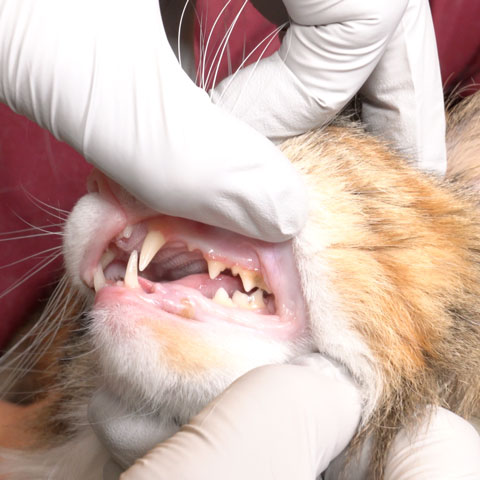 A new, comprehensive online dentistry curriculum available to veterinary educators.
Whether you are faculty looking to augment your students' theoretical knowledge of dentistry or a curriculum designer seeking a new method for competency training, this program is an efficient and engaging way to deepen a learner's knowledge of one of the fastest-growing clinical disciplines in the field: veterinary dentistry.
Taught by some of the world leaders in veterinary dentistry, our courses guide participants through the gold standard of dental care, using real cases that combine practical and conceptual knowledge.
Interested in taking this program yourself? Visit the eCornell page for individual learners here.
---
What the program includes
Three comprehensive courses comprise this program:
Conscious Oral Exam of the Dog and Cat: Examination, Clinical Anatomy and Pathology (3.5 hours)
Intraoral Radiology in the Dog (4.5 hours)
Oral Examination and Periodontal Charting in the Anesthetized Dog and Cat (1.5 hours)
This program is entirely online and self-paced. It can be run in facilitator- and/or faculty-led segments or as self-paced modules for students to complete.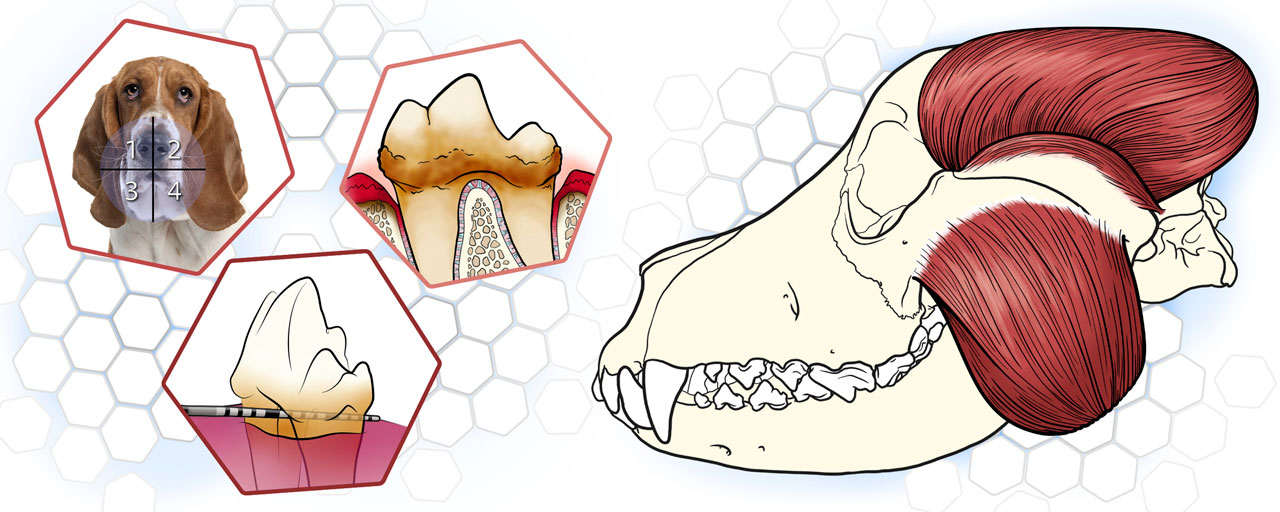 Incorporating this program into your curriculum
Why adopt it?
By incorporating this program into your curriculum, you're providing an additional layer of instruction for students to meet core competencies in veterinary dentistry confidently. It will build foundational skills through the clinical application of theoretical knowledge. This program is nuanced, fun and customizable to your needs.
How does it work?
As a curriculum designer for your veterinary school, you have the option to meet with our course leaders and faculty to see how you can most effectively incorporate this program into your curriculum. We offer custom guidance on its integration.
Most ideally, this program functions as a bridge between theoretical knowledge and practical application, and thus would fit best for third-year veterinary students just embarking into the clinical space.
You can use this program as self-directed learning for your students or incorporate it into an existing didactic course. It is easy to create a practical lab, either cadaver-based or with live patients, using the knowledge gained from these courses.
For groups of over 20 users, you will have access to a sign-in portal and dashboard custom-made for your group that is FERPA compliant. Through this portal, your students' data stays together, is downloadable, and you're able to easily assign admins who can view their progress and grades.
Moreover, if you purchase bulk access to this program, you're entitled to an educational institution discount. You can also elect to have students purchase their own seats through your custom portal.
Each course comes with a final assessment that can be integrated into your curriculum, and the program as a whole can be used as a standalone course, integrated into an existing course, or augmented by hands-on labs.
What does this offer your students?
The overall aim of this program is to fill the gap between learning theory and jumping into practice. To that end, we've created practical material that takes veterinary dentistry theory and puts it into the context of what students will be faced with when working with actual patients. In doing so, they'll engage with interactive 3D models, high-quality clinical photos, videos and more.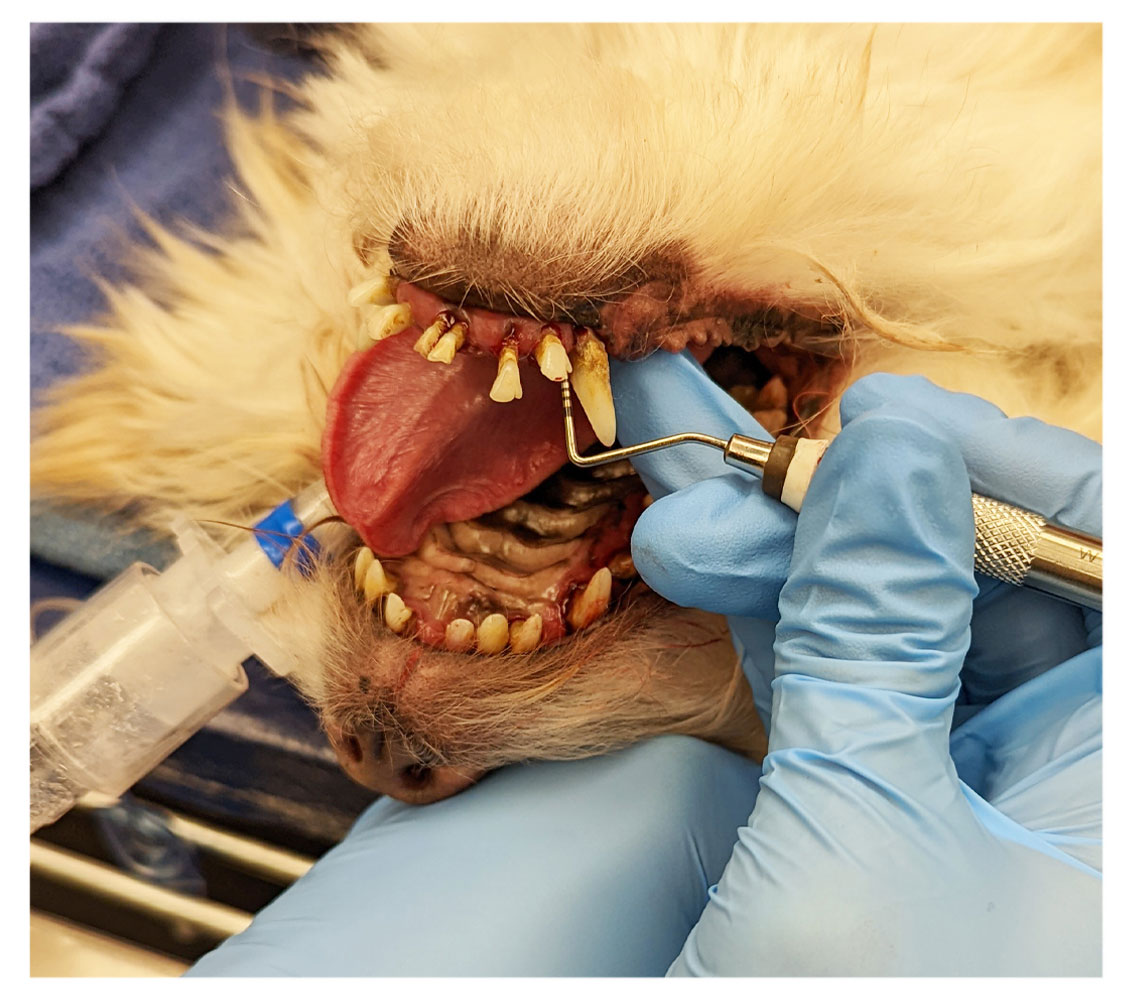 This program teaches
The benefits of incorporating dental exams and intraoral radiology in daily clinical work

The principles of intraoral radiography, and the correct use of radiology equipment and techniques to obtain and interpret diagnostic quality intraoral radiographs, including a full-mouth series

How to perform conscious and anesthetized oral examinations, including how to compile and record significant findings and investigate abnormalities

The normal anatomy of dental structures as it pertains to common diseases

How to create and maintain a safe environment for patients and clinicians, including clinician ergonomics
What does this offer your faculty?
This is a self-paced program, offering practical knowledge that can be applied either as a standalone, self-directed learning opportunity — or as an element of your existing dentistry course, all under your control.
We have put years of effort into creating this program so that you don't have to. Faculty receive admin access to these courses, and each offers an assessment so you can check your students' understanding. You'll be able to see and download student completion data and scores, which can easily be imported into your local LMS.
Our course authors, Dr. Nadine Fiani and Dr. Santiago Peralta, have created this program with an in-depth understanding of what knowledge students need to be ready as veterinarians on day one. Together with a team of experts in instructional design, medical illustration and multimedia development, we have created courses that are both engaging and suitable for integration into veterinary and technician curricula — so your students will enjoy their progress through the program in addition to retaining crucial information.
Course details
Each course in this program offers comprehensive training and discussion on crucial components of veterinary dentistry. Students will learn how to apply the gold standard of care using three diagnostic methods, which gives them the most accurate information for their patient's health now and in the future.
Conscious Oral Exam of the Dog and Cat
Recognizing dental and oral diseases in dogs and cats begins with a thorough and methodical oral examination performed on a conscious patient. In this course, participants learn how to maximize the amount of clinically useful information that can be collected during the conscious oral exam. Students will review dental anatomy and learn each step of conscious oral examinations, including the tools needed and how to use them, a review of oral and dental nomenclature, dental charting and the need for a systematic and repeatable approach to oral examination.
Intraoral Radiology in the Dog
Intraoral radiographs are required for the proper diagnosis of any dental disease. In this course, participants will learn how to obtain diagnostic-quality intraoral radiographs and how to interpret them. Students will get a guided tour through the most common radiographic equipment, review the normal radiographic anatomy and common pathological processes, receive step-by-step explanations of how to obtain each projection and troubleshoot common mistakes.
Oral Examination and Periodontal Charting in the Anesthetized Dog and Cat
And finally, we'll cover how to perform probing and charting to ensure an accurate diagnosis in the last course of this program. Treatment planning and execution depends on a definitive diagnosis as revealed by dental probing and charting and intraoral radiographs, which can only be performed on anesthetized patients. This course also discusses the importance of patient positioning and clinician ergonomics.
Hear from the authors
Dr. Nadine Fiani explains how you'll unite the latest theory and gold-standard practices of veterinary dentistry in this comprehensive program.
About us
Our course authors are world leaders in veterinary dentistry who bring their experience from private practice and clinical instruction together for this special program.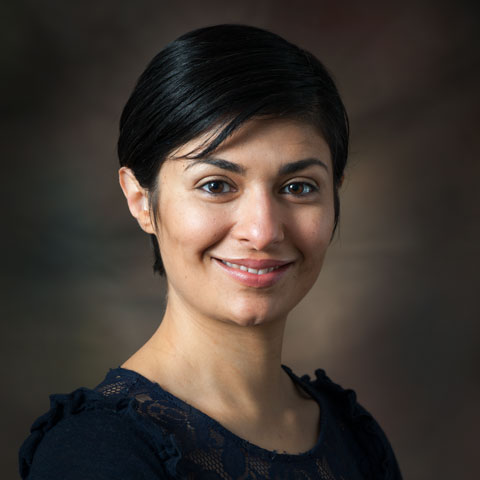 Dr. Nadine Fiani is section chief and associate clinical professor in the Section of Dentistry and Oral Surgery at the Cornell University Hospital for Animals. She completed her BVSc at the University of Sydney and a residency in dentistry and oral surgery at the University of California at Davis. After some time in private practice, Fiani came to Cornell, where her clinical interests include endodontics, oncological surgery and maxillofacial trauma and surgical repair. Fiani researches clinical teaching measures of success, as well as the dentition of Australian mammals, etiological mechanisms of dental disease in zoo animals and endodontic disease. She is a diplomate of the American Veterinary Dental College.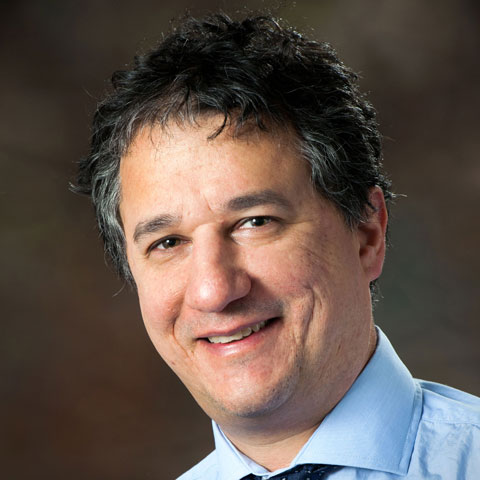 Dr. Santiago Peralta is an associate professor in the Section of Dentistry and Oral Surgery at the Cornell University Hospital for Animals. He received his degree in veterinary medicine from La Salle University in Bogota, Colombia, and worked in private practice for six years before specializing in dentistry and oral surgery. He completed a residency in veterinary dentistry and oral surgery at the University of California at Davis. Peralta then joined the faculty at Cornell, where his teaching emphasizes diagnostic and therapeutic principles of dental, oral and maxillofacial diseases of small animals. He is a diplomate of the American Veterinary Dental College and a Founding Fellow of Oral and Maxillofacial Surgery.
---
About the Cornell University College of Veterinary Medicine
The Cornell University College of Veterinary Medicine is dedicated to the creation, distribution and implementation of scientific knowledge to improve the health and well-being of animals and people. As a New York land-grant college, we achieve regional and global impact through education, discovery and care. Learn more about our history here.