Master of Professional Studies – Veterinary Parasitology
 * Admission is open only to US citizens, permanent residents, and individuals with current valid US immigration status.  Individuals who would require immigration status and sponsorship to enter the US are not eligible for this hybrid degree.  Please note that no Student Status Visa(s) or student immigration documentation can be issued at this time.
The Master of Professional Studies (MPS) in Veterinary Medical Sciences is a degree program at the College of Veterinary Medicine. The first concentration being offered is in Veterinary Parasitology.                                                                                                                                            
This MPS program is designed for individuals who seek to enhance their careers with specialized professional training in Veterinary Parasitology. Professionals and workers in industry, government or non-governmental organizations are encouraged to take advantage of the flexible nature of the program. The MPS degree can be completed in one year (full-time), and provides rigorous training in all aspects of parasitology at one of the nation's top Colleges of Veterinary Medicine. The MPS in Veterinary Medical Sciences at Cornell is unique in the country, and provides the opportunity for registered students to:
Take in-depth and comprehensive courses covering a range of highly relevant topics
Get hands-on lab experiences
Develop and prepare a capstone project in a veterinary parasitology area of interest to the student
Our program is offered in a hybrid manner (mix of online and residential formats) that is friendly to the working professional. Graduates of the MPS program will be competitive for positions in industry, federal and state government, and academia.
Program Learning Objectives
Students in this program will gain a broad understanding of parasitology, including basic knowledge of the biology and taxonomy of parasites, as well as clinical aspects of infections such as disease processes in the animal, diagnostics and treatment methods. In addition, an important component of the program is developing the students' understanding of the role of government agencies in animal health and the interactions required with such agencies with respect to parasite prevention, treatment, and control. With this base of knowledge, it is expected that our graduates will be able to: 
Demonstrate an understanding of scientific principles related to parasitic organisms and diseases of animals.
Utilize acquired proficiencies for the investigation of familiar and unfamiliar parasitic infections in differing animal husbandry conditions.
Apply scientific knowledge in acquiring new abilities and in making decisions about changes in clinical protocols and procedures, product development and testing, and appropriate product use.
Describe the differences between clinical trials and observational studies including advantages and disadvantages of each.
Assess the value of several secondary measures which can be used to monitor progression of parasite-induced disease (e.g. radiographs for heartworm induced disease, anemia for haemonchosis, or plasma pepsinogen levels for ostertagiasis).
Perform and interpret results of diagnostic procedures.
Interpret test results in a way that shows understanding of prior probabilities, test accuracy and predictive values.
Plan and communicate preventive medicine programs (e.g. vaccination) addressing host immunity, and environmental or management risk factors.
Read scientific publications related to parasitic infections and evaluate validity of conclusions.
Select appropriate diagnostic tests to monitor product efficacy.
Evaluate management factors for controlling the presence, maintenance and distribution of ectoparasites and nuisance arthropods in live stock.
Understand principles of infectious disease transmission including routes of transmission, herd immunity, and pathogen characteristics that influence propagation and survival.
Describe the requirements for product development and government approval, and explain the role of government agencies in the approval process.
Describe the requirements for adequate data collection and recording under quality assurance standards necessary for report submission to government agencies.
Formulate project reports that are in compliance with quality assurance standards.
Devise and generate protocols to present for new product development or approval.
For more information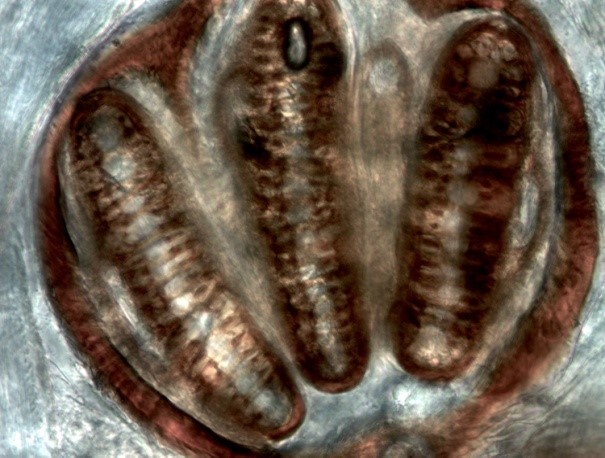 Admissions Information
Curriculum Information
Faculty Information

For those interested in learning more about the MPS program, please contact: vetparasite-mps@cornell.edu