AQUAVET® Alumni Photos and Updates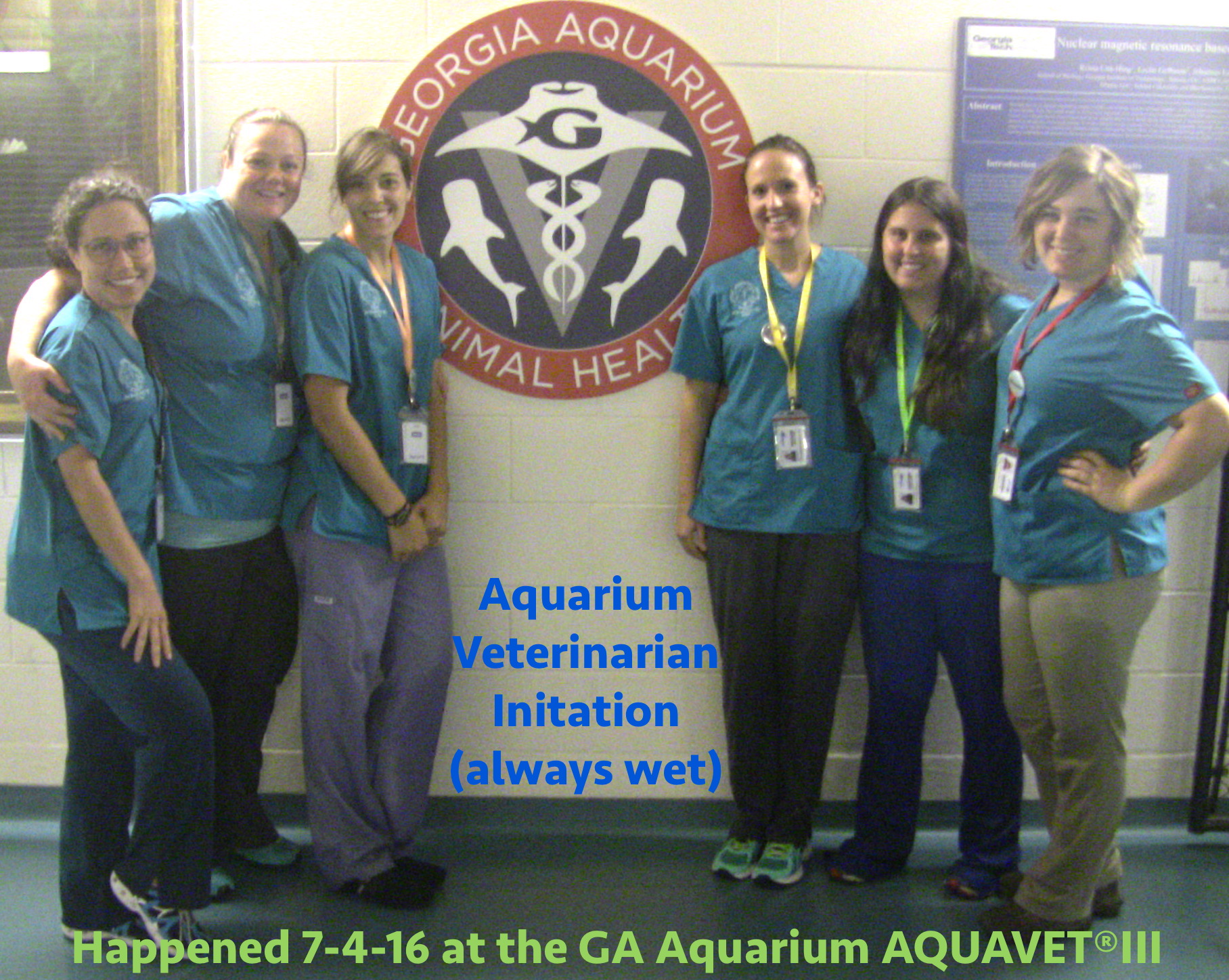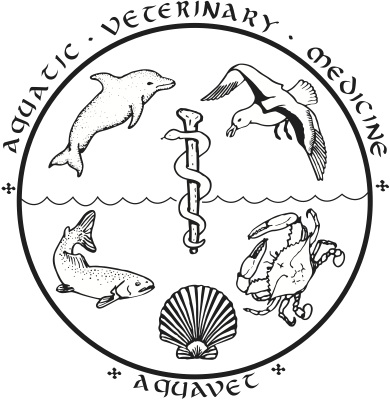 This page is dedicated to our (1111+ ) AQUAVET® alumni. If you are an alumnus/a we encourage you to send photos of groups of alumni attending conferences as well as major events relating to AQUAVET® alumni and aquatic animal medicine, so that we may post these on the web site. Please send photos to: aquavetmail@mail.com. Please be sure to add descriptions, locale and dates.
---
Alumni Notice:
Please update your contact information by sending it to aquavetmail@mail.com.
---
For further information contact:
Donald W. Stremme, V.M.D.
AQUAVET® Director
Cornell University
College of Veterinary Medicine
Microbiology and Immunology
C5181 Vet Medical Center
Ithaca, NY 14853 
Telephone 609-350-3044
www.aquavet.info
email: AQUAVET@cornell.edu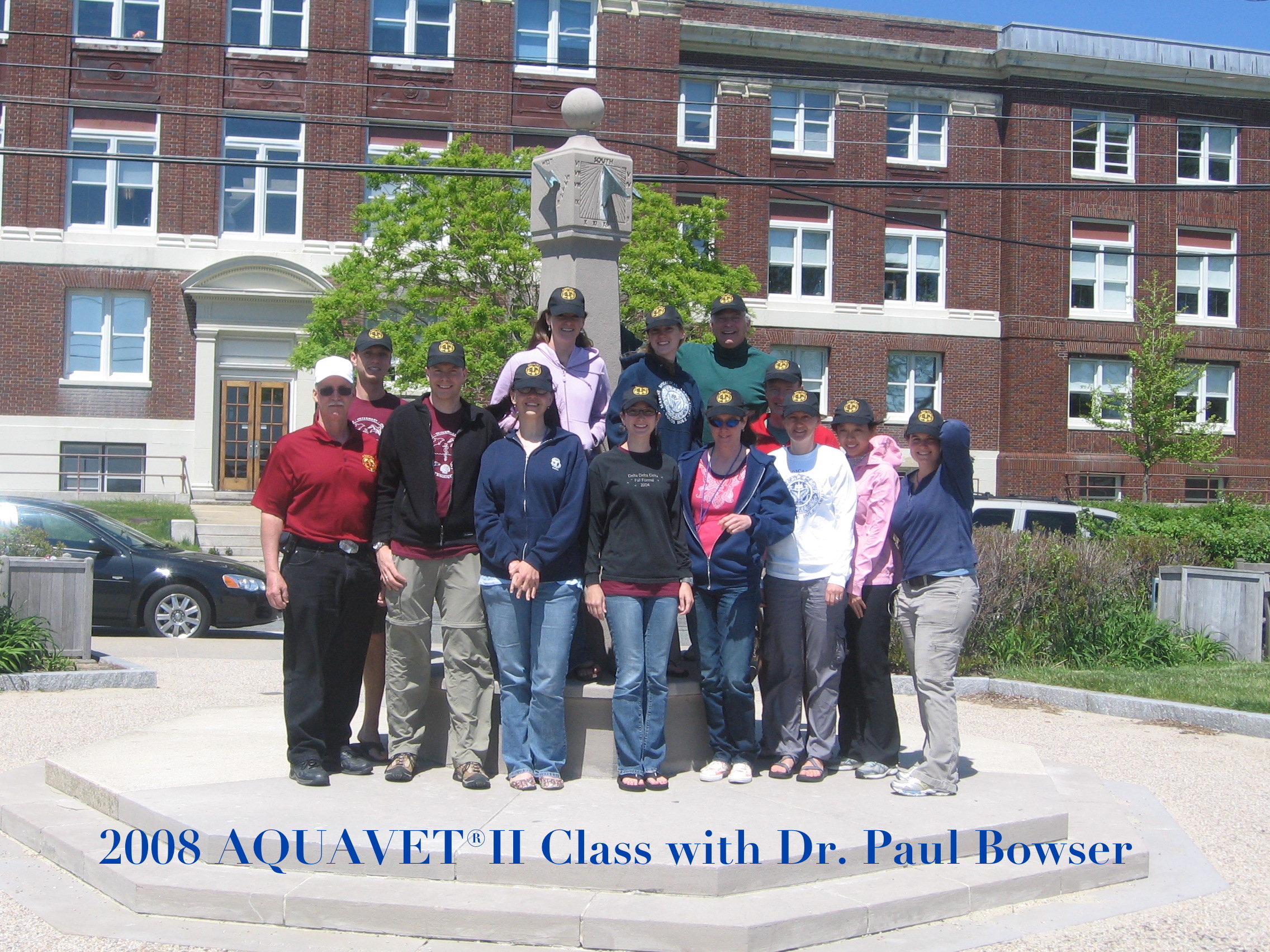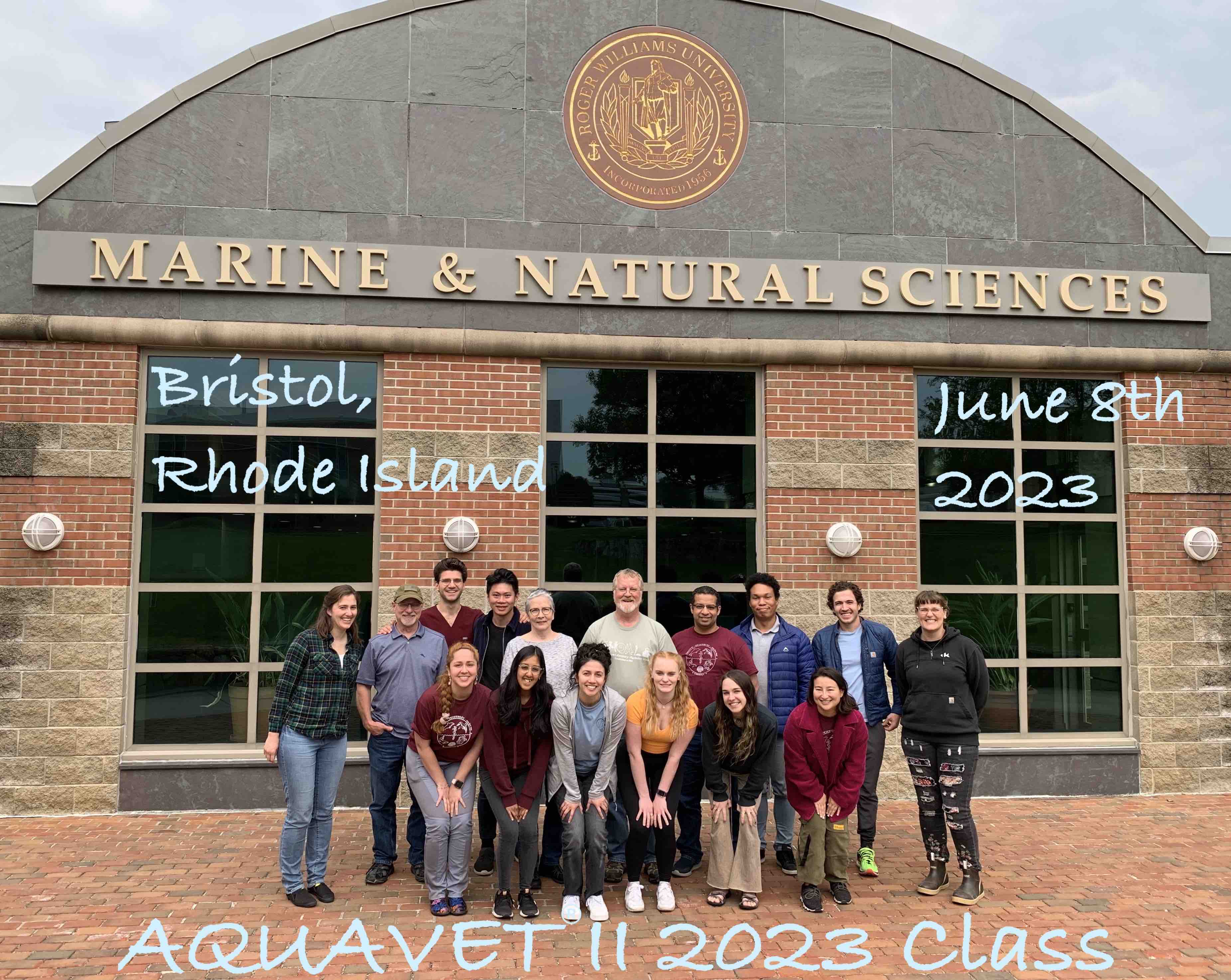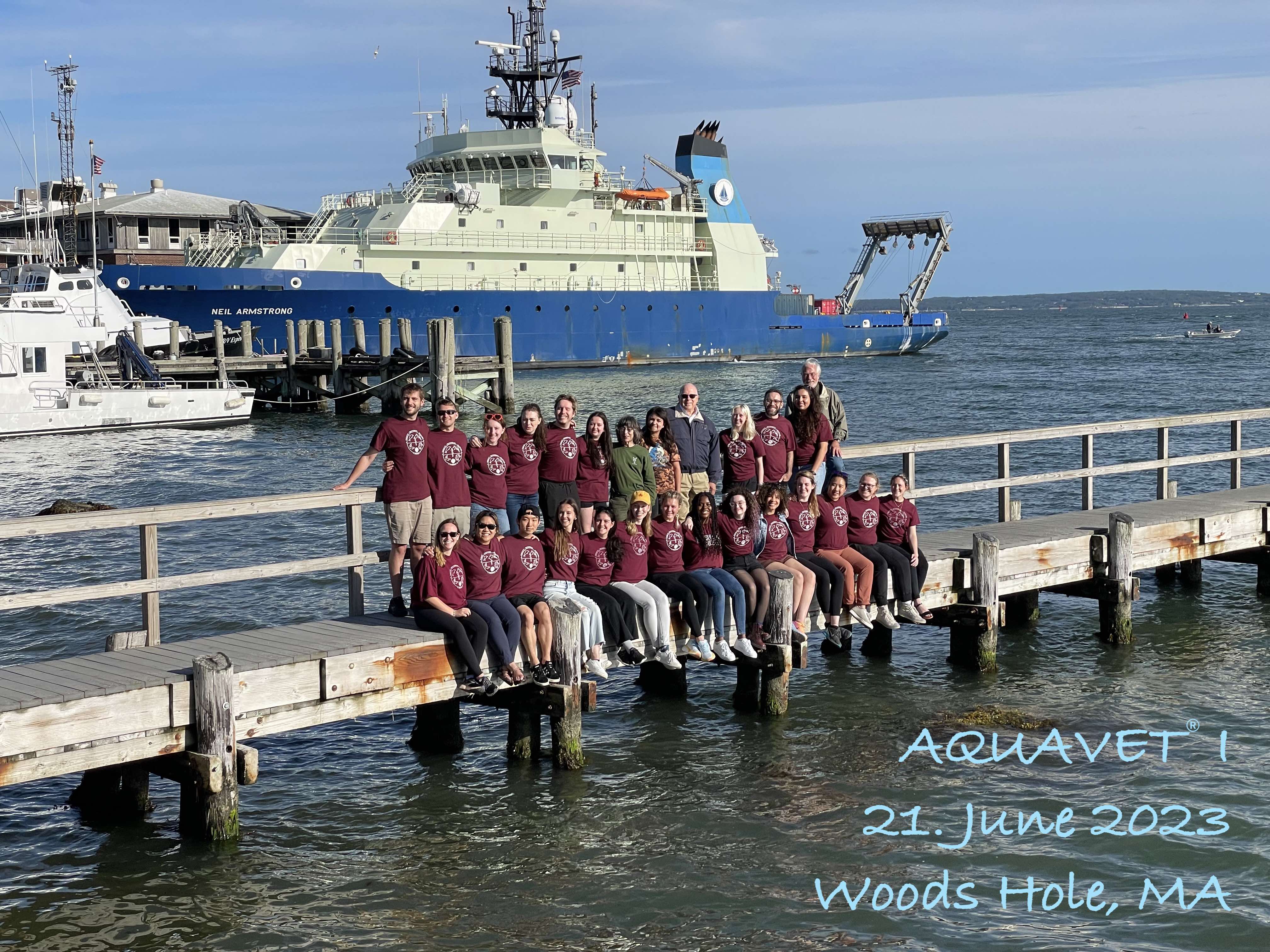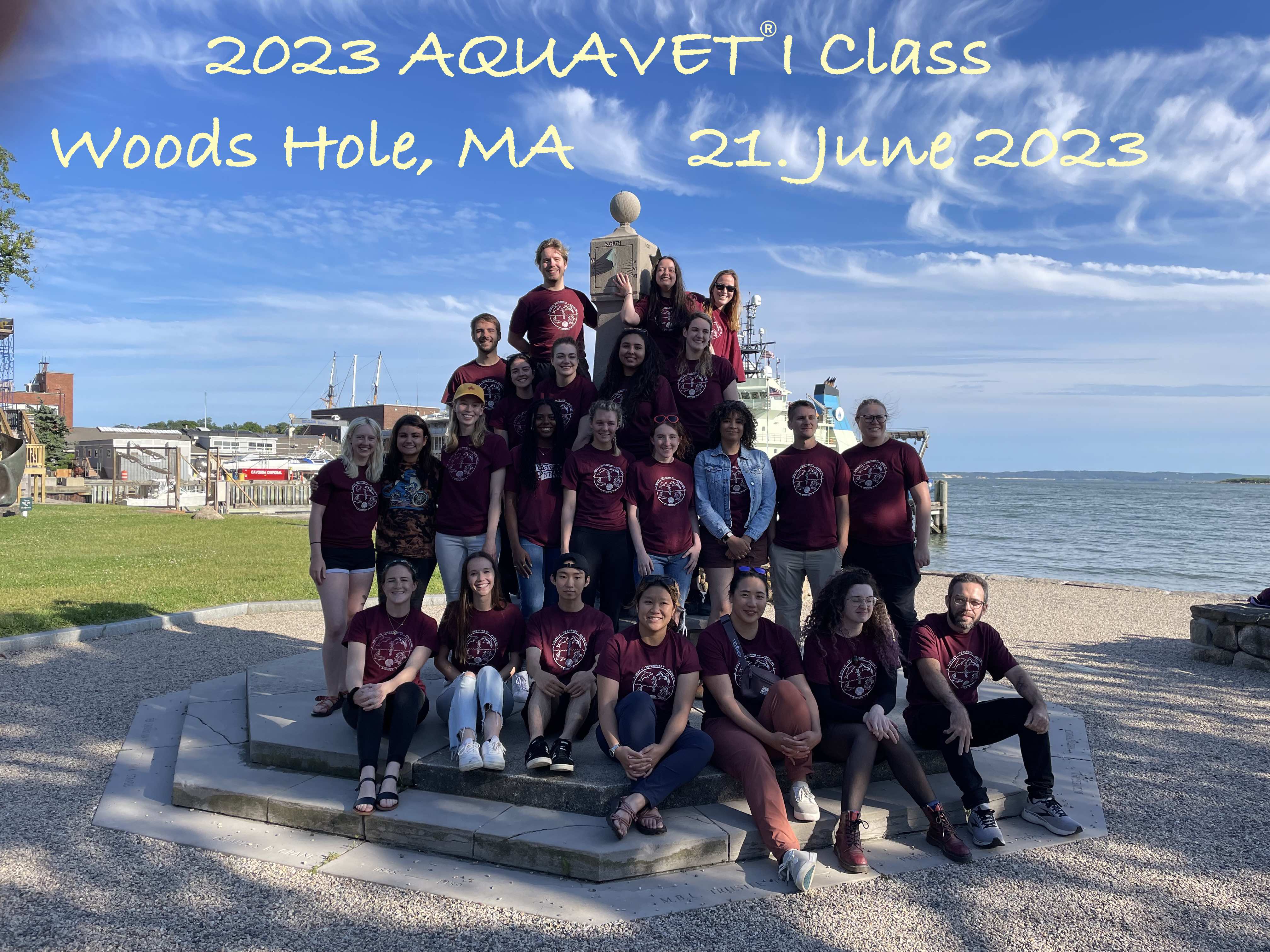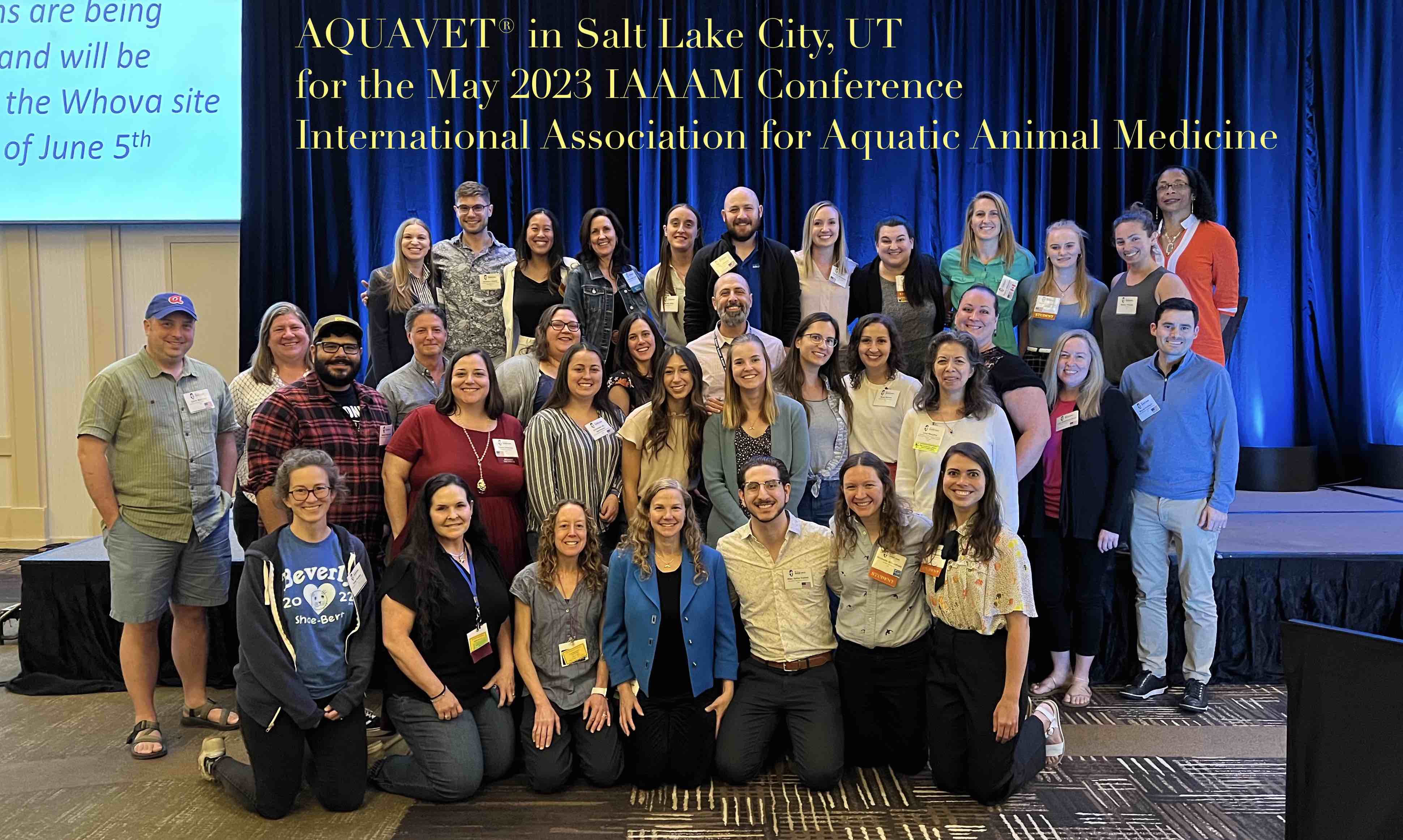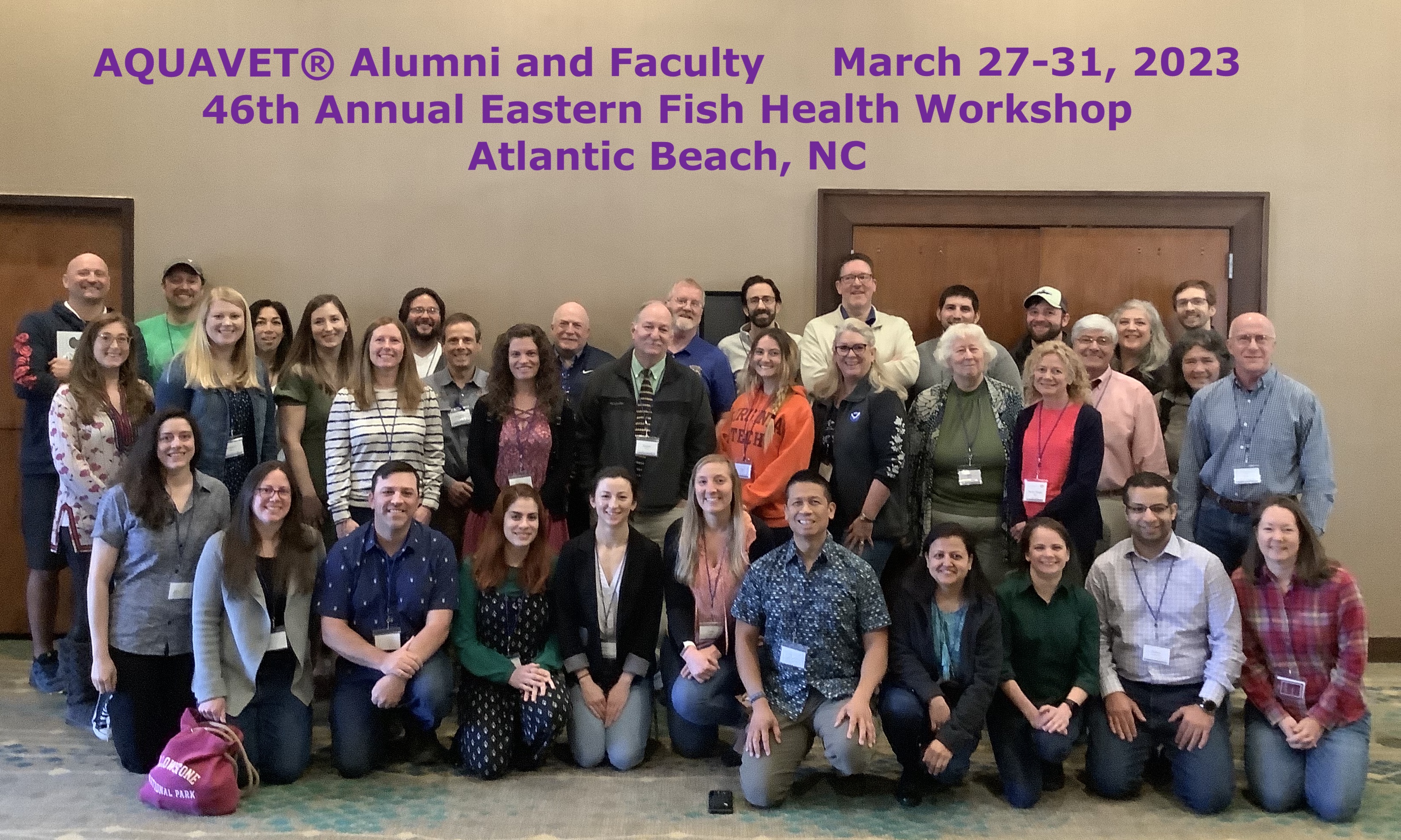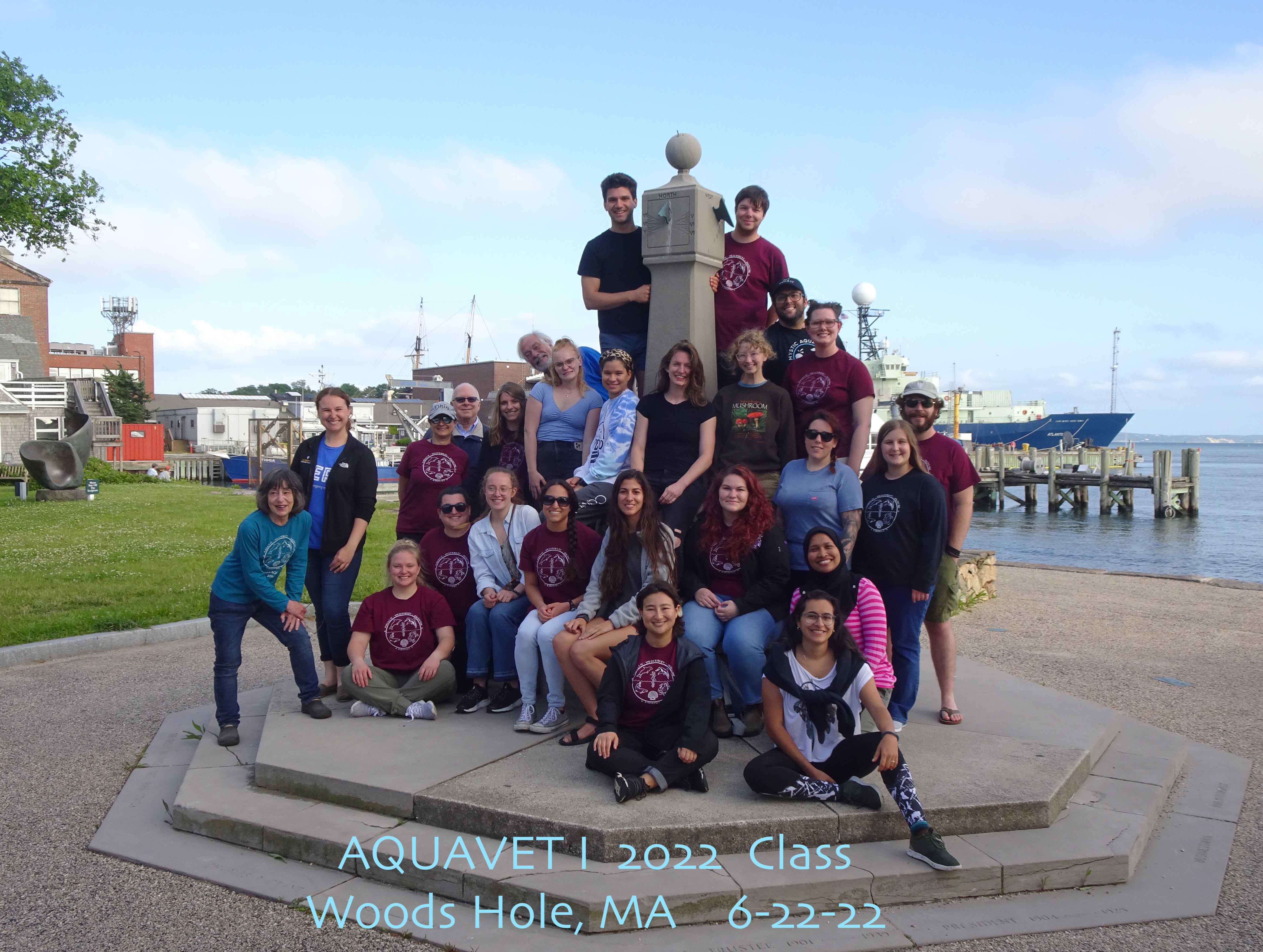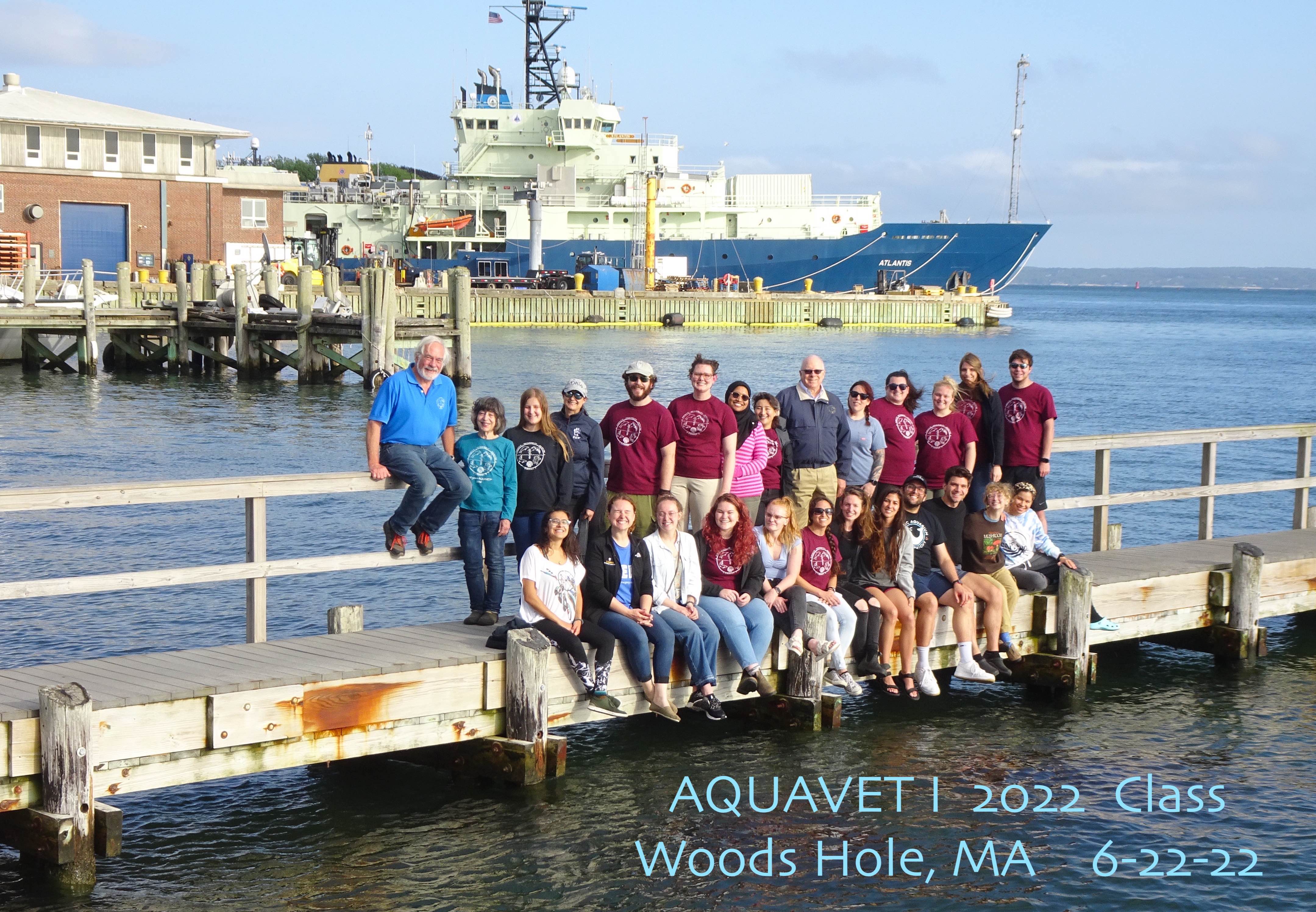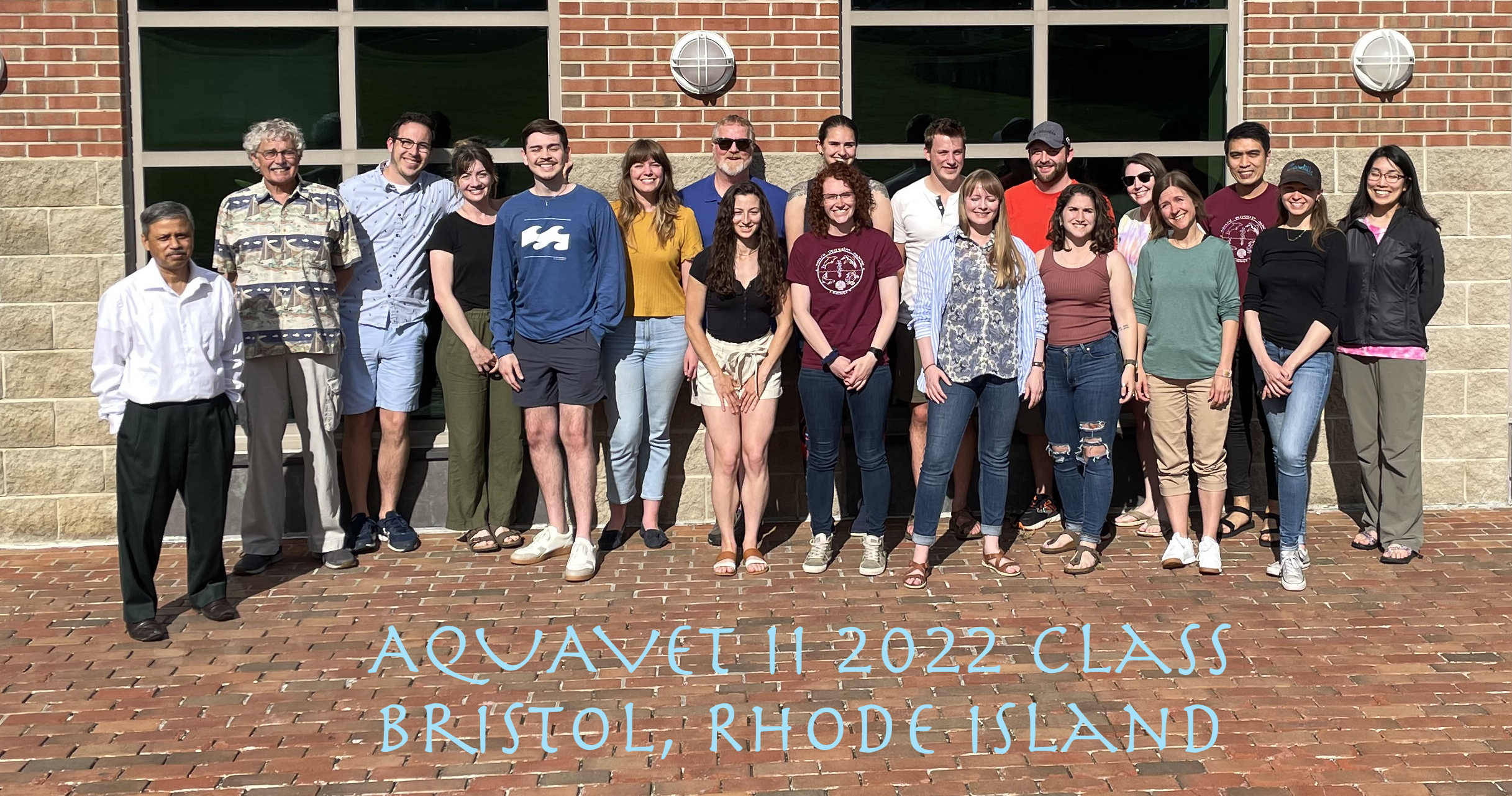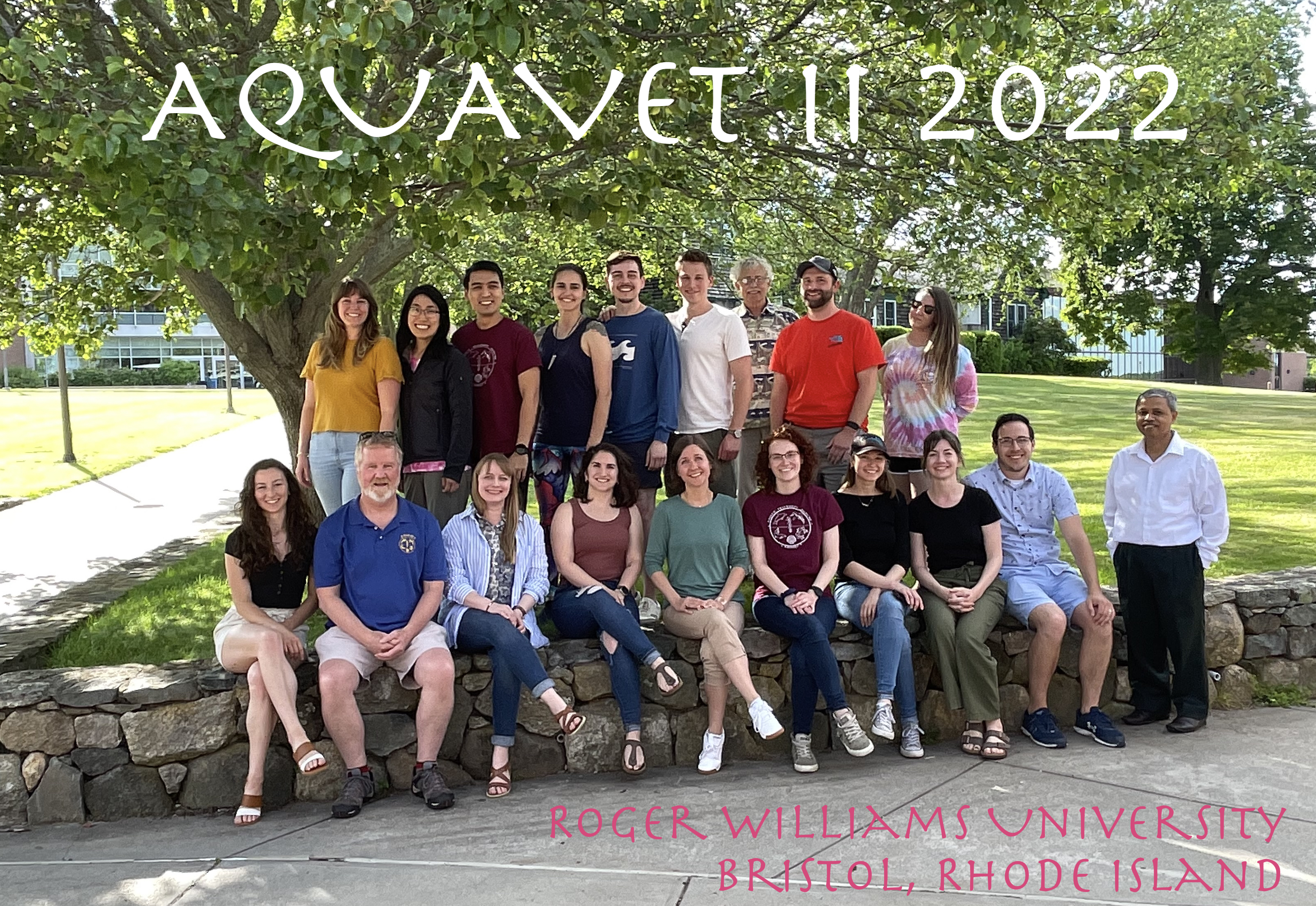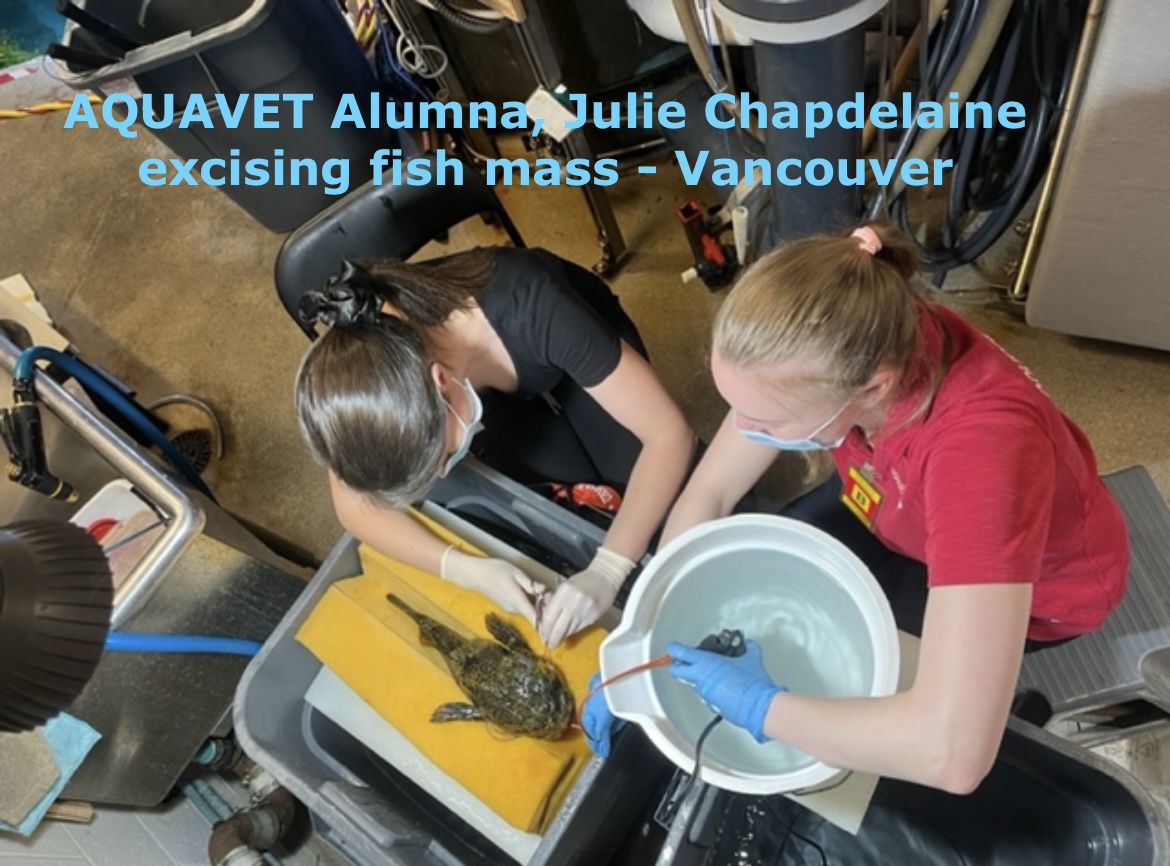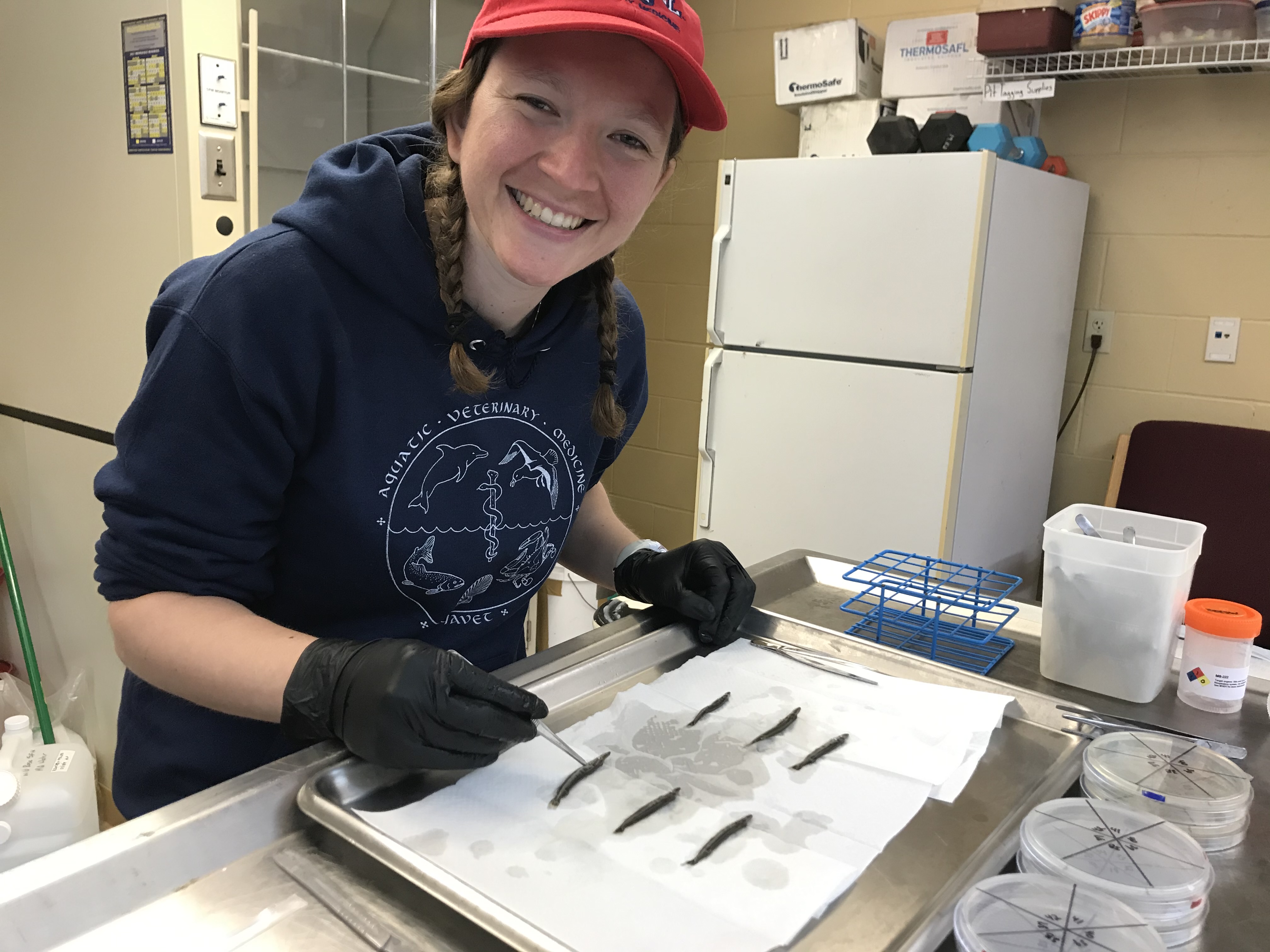 Michelle Greenfield, 2021 AQUAVET® Alum, Cornell University D.V.M.'23, has leveraged her passion to produce Aquadocs – the No. 1 aquatic veterinary podcast as well as a top 50 life sciences podcast on iTunes. Check out this link: https://www.vet.cornell.edu/news/20220209/aquadocs-veterinary-student-puts-passion-podcast