Cornell Equine Park Stallions
These breeding stallions produce high quality foals that run the sport horse gamut and often produce foals of distinction in their perspective registries. Click on the plus sign next to each name to read more about their pedigree and pre-stud careers.
Seacoast Wonderful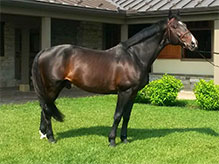 1999 Bay
Belgian Warmblood
Approved: 
Oldenburg (Gov)
Other registries pending
Breeding via AI - cooled shipped and on site
In Europe, Seacoast Wonderful produced several progeny that were successful in show jumping in Europe, the UK and the US at the 1.40 - 1.60 level.
Seacoast Wonderful is a strong, well-balanced stallion that should be a successful sire of athletic foals, adding substance, power and good character using proven European bloodlines. Cornell's Equine Park is pleased to be able to offer Seacoast Wonderful at an Introductory fee of $1000 LFG through breeding services at Cornell's Equine Park or Shipped Semen in 2016. Please call 607-255-7753 to make an appointment to come see him or to make arrangements to breed your mare. Approved Oldenburg (Gov), other registries pending.
Pedigree
| | | |
| --- | --- | --- |
| Darco | Lugano van la Roche | Lugano I |
| | | Alderflut |
| | Ocoucha | Codex |
| | | Latoucha |
| TOP CASHGIRL van't Beugelhof Et1 | Cash | Cor de la Bryere |
| | | G-Landgrafin (Gypsy) |
| | Lady Feo Prinsveld | Feo (Feo de Lauzelle) |
| | | Hinde |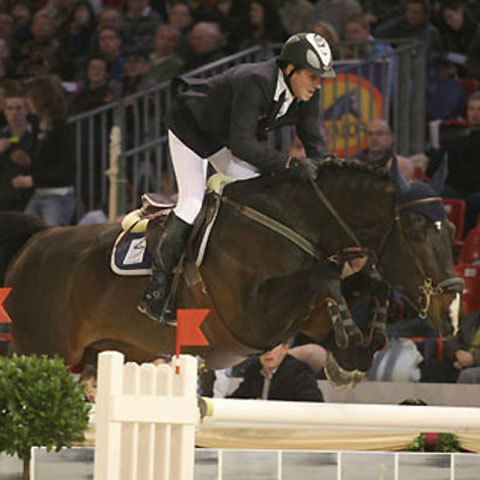 Waterford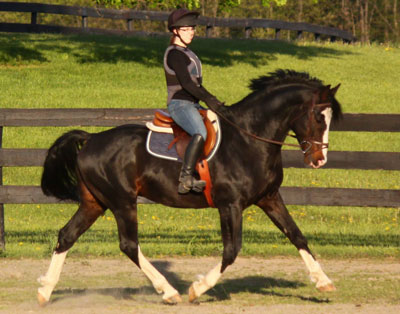 2003 16.1h Dark Bay Sabino
KWPN
Approved: 
American Warmblood Registry
Breeding via AI - cooled shipped and on site
Waterford is a beautiful dark bay KWPN stallion with an exceptional pedigree and equally commendable temperament. He is very sensible and easy to handle. He can go from being worked to the breeding shed all the while being a complete gentleman. He is very sensible under saddle, while also being sensitive and very attentive to his rider. He has a curious, bold personality and is very friendly and people oriented. His under saddle career was unfortunately cut short as a young horse due to a shoulder injury. 
Waterford's sire, Consul, is the USEF top ranked jumper sire for 2004 and sire of top international jumper, Judgment ISF. Nimmerdor is one of the leading producers of jumpers in Holland as well as being high on the index for producing dressage horses.

Waterford's dam, Juventafee, born in 1991, is by the legendary Farmer (by Voltaire). She was imported from the Netherlands. She has been an extraordinary producer:

1995: N-Caprifee Z by Capitol, elite KWPN mare competing in Grand Prix level dressage
1996: Olivier-S by Ahorn, KWPN gelding competing at Grand Prix level jumping
1997: Primeur-S by Emilion, KWPN gelding competing at Grand Prix level jumping
2000: Tarrazu by Cavalier, KWPN mare
2003: Waterford by Consul, KWPN-NA stallion
2004: Zanzibar by Consul, (FULL SIBLING) KWPN-NA stallion competing at FEI Prix St George level dressage with Katie Riley (part of Dr. Cesar Parra's team Piaffe Performance)
Waterford consistently passes on an uphill, compact build, excellent shoulder angle, and neck placement. He is an excellent choice for adding bone, increasing the reach of the shoulder, and shortening the back of the mare. He carries the sabino gene so often passes on white. To date he has not produced any chestnut offspring. He has excellent semen quality and has successfully been used on mares who are notoriously hard to settle. Please feel free to arrange an appointment and come meet Waterford. 
Pedigree
CONSUL     
 Nimmerdor         
Farn                  
Ramonaa
Waloniki
Furioso
Raniki
 JUVENTAFEE
 Farmer
Voltaire
Wulia
 Elfenfee
Saluut
Profee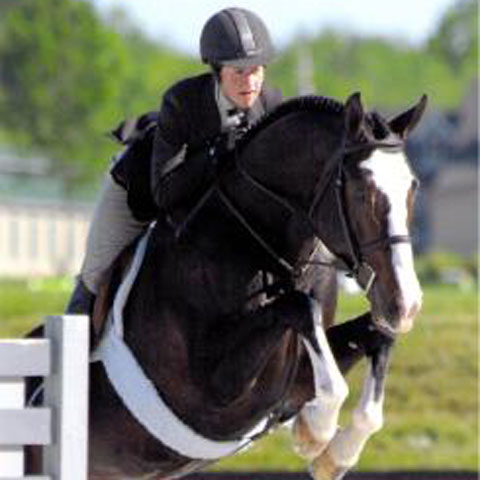 L'Andiamo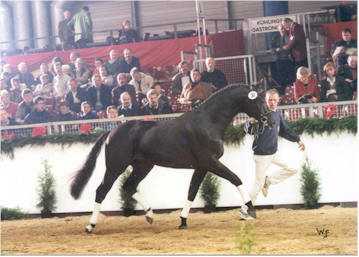 L'Andiamo
1997 16.3h Black
Oldenburg
Foals eligible for Certificate of Pedigree through the German Oldenburg Verband (GOV)
Proven producer of Foals of Distinction through the German Oldenburg Verband
Breeding via AI - frozen semen only
Pedigree
Lord Liberty G(Old) 330037691
Lord Liberty (Holst) 210113485
St.Pr/El Freya 330686880
St.Pr.St. Tandia(Old) 330021190
Andiamo (Han) 312300686
St.Pr.St. Tettora 330175581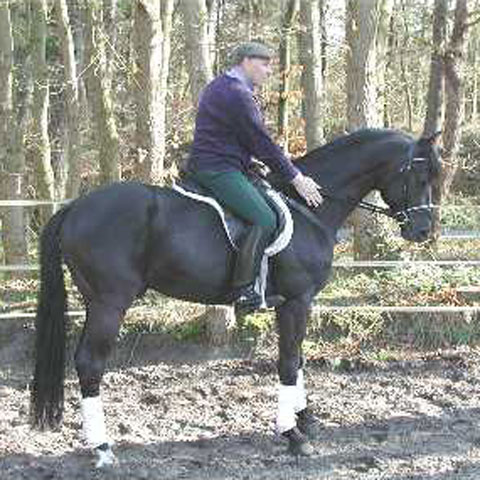 Nilena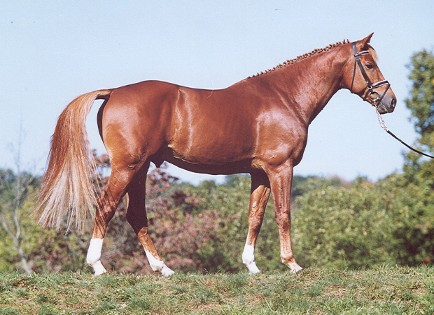 1995 16.3h Chestnut
KWPN
Approved: 
German Oldenburg Verband
Oldenburg NA/ISR
Proven producer of Premium and Foals of Distinction through the German Oldenburg Verband
**On Site AI Breeding Only**
Pedigree
 BURGRAAF     
 Landgraf            
 Ladykiller xx                   
 Warthburg
 Loanda
 Cor de la Bryere
 Urbine
 ILENA
 Nimmerdor
 Farn
 Ramonaa
 Elena
 Amor
 Viola
Share this: