Equine Performance Clinic
Equine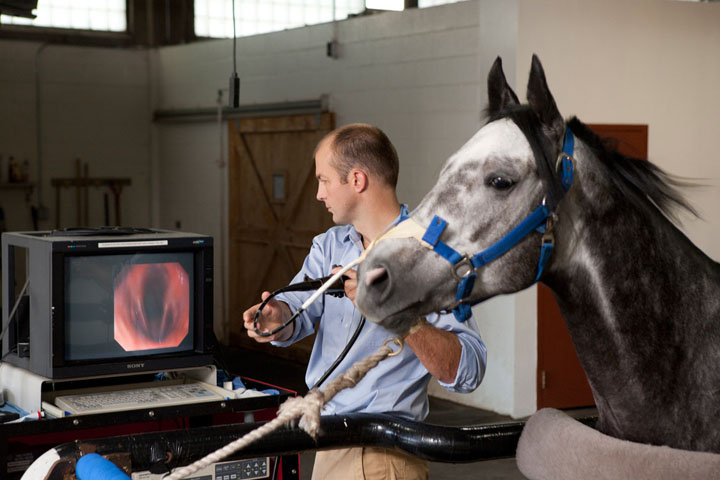 The Equine Performance Clinic at the Cornell University Hospital provides clinical service to equine athletes to optimize performance. Horses from throughout the northeastern United States are referred to our facility for evaluation and diagnosis of performance limiting disorders. 

We offer the full complement of state-of-the-art services and access to some of the world's leading veterinary scientists and clinicians, including cardiologists, oncologists, radiologists, and neurologists. 

We offer advanced diagnostic procedures including MRI, ultrasound, endoscopy and a high-speed treadmill for cardiac testing. And we perform minimally-invasive and traditional procedures to treat cardiac problems, diseases of the larynx, orthopedic conditions and neurological issues. Our hospital provides access to a broad range of specialists of all types to ensure our patients receive the most comprehensive care possible. And our experienced staff provides nursing care 24 hours a day. 
Advanced Techniques
Electrocardiography immediately after exercise using a treadmill
Laryngeal ultrasound
Endoscopy
Bronchial lavage
Tissue oxygenation testing
Laryngeal laser surgery
Laryngeal tie-back
Laryngeal tie-forward
What to Expect During Your Appointment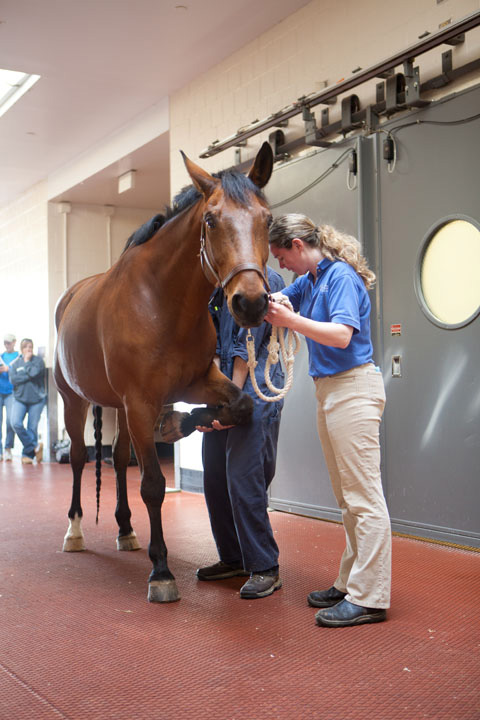 Your scheduled visit to the Equine Performance Clinic begins when you pull up to the circular driveway in front of the equine hospital. Please park your vehicle in the driveway, come into the reception area and check in at the front desk. After a small amount of paperwork, our licensed veterinary technician will help you unload and walk your horse to its assigned stall. 

Often times, you may leave your vehicle and trailer right in the driveway but, if the lot is full, the receptionist will provide you with a parking pass and directions to nearby longer-term parking where overnight parking for trucks and trailers is also available.

After your vehicle is parked, a senior veterinarian and veterinary resident ask you questions about the horse's past medical, surgical, travel and vaccination history and current health. They will work together to conduct an examination of your horse looking at the upper airway and for any evidence of disease or previous surgery, and they will use the endoscope to evaluate the larynx at rest. 

After the physical examination, our veterinarians will discuss their findings. Together, you will develop plan for further diagnosis and treatment of your horse. Patients that require surgery or advanced tests will often be admitted to the hospital at the conclusion of their initial appointment. Patients with conditions that do not require hospitalization will be discharged with detailed written instructions and a summary of the exam findings.
Related Info
The American College of Veterinary Surgeons
A specialty organization that certifies veterinary surgeons and provides a source of referrals to pet owners.
Publications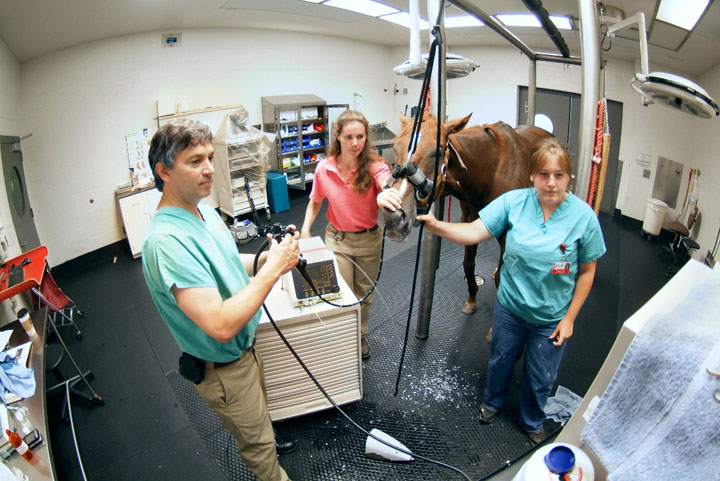 1. Ortved K.F., Cheetham J., Mitchell L.M., Ducharme N.G. Successful treatment of persistent dorsal displacement of the soft palate and evaluation of laryngohyoid position in 15 racehorses. Equine Veterinary Journal. 2009. In Press. Epub May 2009
2. Cheetham J., Riordan A.S., Mohammed H.O, McIlwraith C.W., Fortier L.A. Relationships between race earnings and horse age, sex, gait, track surface and number of race starts and for Thoroughbred and Standardbred race horses in North America. Equine Veterinary Journal. In Press
3. Ducharme, N.G., Cheetham J, Sanders I, Hermanson JW, Hackett, R.P., Soderholm L.V., Mitchell L.M. Considerations for pacing of the cricoarytenoid dorsalis muscle by a neuroprosthesis in horses. Equine Veterinary Journal. In Press.
4. Pigott JH, Cheetham J, Mitchell L.M., Soderholm LV, Ducharme NG. Incidence of Swallowing during Exercise in Horses with Dorsal Displacement of the Soft Palate. In press.
5. Measurement of plasma cardiac troponin I concentration by use of a point-of-care analyzer in clinically normal horses and horses with experimentally induced cardiac disease. Kraus MS, Jesty SA, Gelzer AR, Ducharme NG, Mohammed HO, Mitchell LM, Soderholm LV, Divers TJ. Am J Vet Res. 2010 Jan;71(1):55-9.
6. Cheetham J, Pigott JH, Hermanson JW, Campoy L, Soderholm LV, Thorson LM, Ducharme NG. Role of the Hypoglossal Nerve in Equine Nasopharyngeal Stability. Journal of Applied Physiology 107 (2): 471-7. 2009
7. Racing performance after combined prosthetic laryngoplasty and ipsilateral ventriculocordectomy or partial arytenoidectomy: 135 Thoroughbred racehorses competing at less than 2400 m (1997-2007). Witte TH, Mohammed HO, Radcliffe CH, Hackett RP, Ducharme NG. Equine Vet J. 2009 Jan;41(1):70-5.

8. Rakesh V, Ducharme NG, Cheetham J, Datta AK, Pease AP. Implications of different degrees of arytenoid cartilage adduction on equine upper airway characteristics. Equine Veterinary Journal 40 (7) 629-635. 2008
9. Radcliffe RM, Cheetham J, Bezuidenhout AJ, Ducharme NG, Nixon AJ. Arthroscopic Removal of Palmar/Plantar Osteochondral Fragments from the Proximal Interphalangeal Joint in Four Horses. Veterinary Surgery. 37:733–740, 2008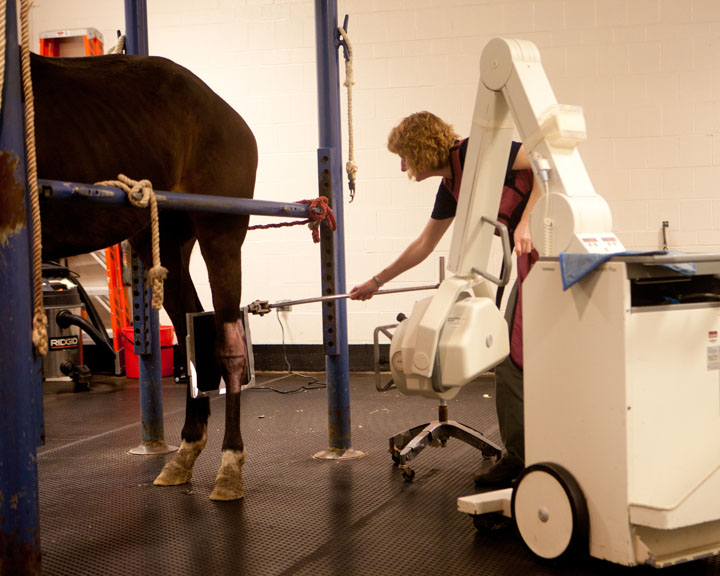 10. Cheetham J, Witte TH, Soderholm LV, Hermanson JW, Ducharme NG. In vitro model for testing novel implants for equine laryngoplasty. Veterinary Surgery 37:588–593, 2008
11. Cheetham J, Piggott JH, Thorson LM, Mohammed HO, Ducharme NG. Outcome based assessment of the laryngeal tie forward procedure and its effect on laryngohyoid conformation. Equine Veterinary Journal. 2008 40 (5) 501-507
12. Cheetham J, Witte TH, Rawlinson JJ, Soderholm LV, Mohammed HO, Ducharme NG. Intra-articular stabilization of the equine cricoarytenoid joint. Equine Veterinary Journal (2008) 40 (6) 584-588
13. Rakesh V, Ducharme NG, Datta AK, Cheetham J, Pease AP. Development of equine upper airway pressure model for thoroughbred racehorses. Equine Veterinary Journal 2008 May;40(3):272-9
14. Cheetham J, Radcliffe CR, Ducharme NG, Sanders I, Mu, Hermanson JW. Neuroanatomy of the equine dorsal cricoarytenoid muscle: Surgical implications. Equine Veterinary Journal. 2008 Jan;40(1):70-5
15. Chalmers HJ, Cheetham J, Yeager AE, Ducharme NG. Ultrasonography of the equine laryngeal region – technique, normal appearance, and clinical applications. Veterinary Radiology and Ultrasound. 2006 Sep-Oct; 47 (5) 476-481
Share this: