Sports Medicine and Rehabilitation
Canine, Feline
The Sports Medicine and Rehabilitation Service specializes in diagnostics and non-surgical management of canine lameness, injury prevention, conditioning, rehabilitation, and pain management. We help a wide spectrum of patients with various levels of mobility issues ranging from performance lameness of canine athletes to rehabilitation and pain management of osteoarthritis in older dogs and cats. Furthermore, we work closely with Cornell's Orthopedic Surgery and Neurology Services as needed to improve function, reduce pain, and accelerate recovery from various injuries and diseases including catered post-operative rehabilitation programs. Services are provided in a newly renovated state-of-the-art facility within the Cornell Companion Animal Hospital.
The team includes 3 faculty members, two board certified Diplomats of the American College of Veterinary Sports Medicine and Rehabilitation (DACVSMR) and one Certified Canine Rehabilitation Practitioner (CCRP).  All faculty are experienced and Certified Veterinary Acupuncturists (CVA).  Our licensed veterinary technicians (LVT) have advanced training and certification as animal rehabilitation practitioners (CERP and CCRP).
Services Provided:
Musculoskeletal diagnostic imaging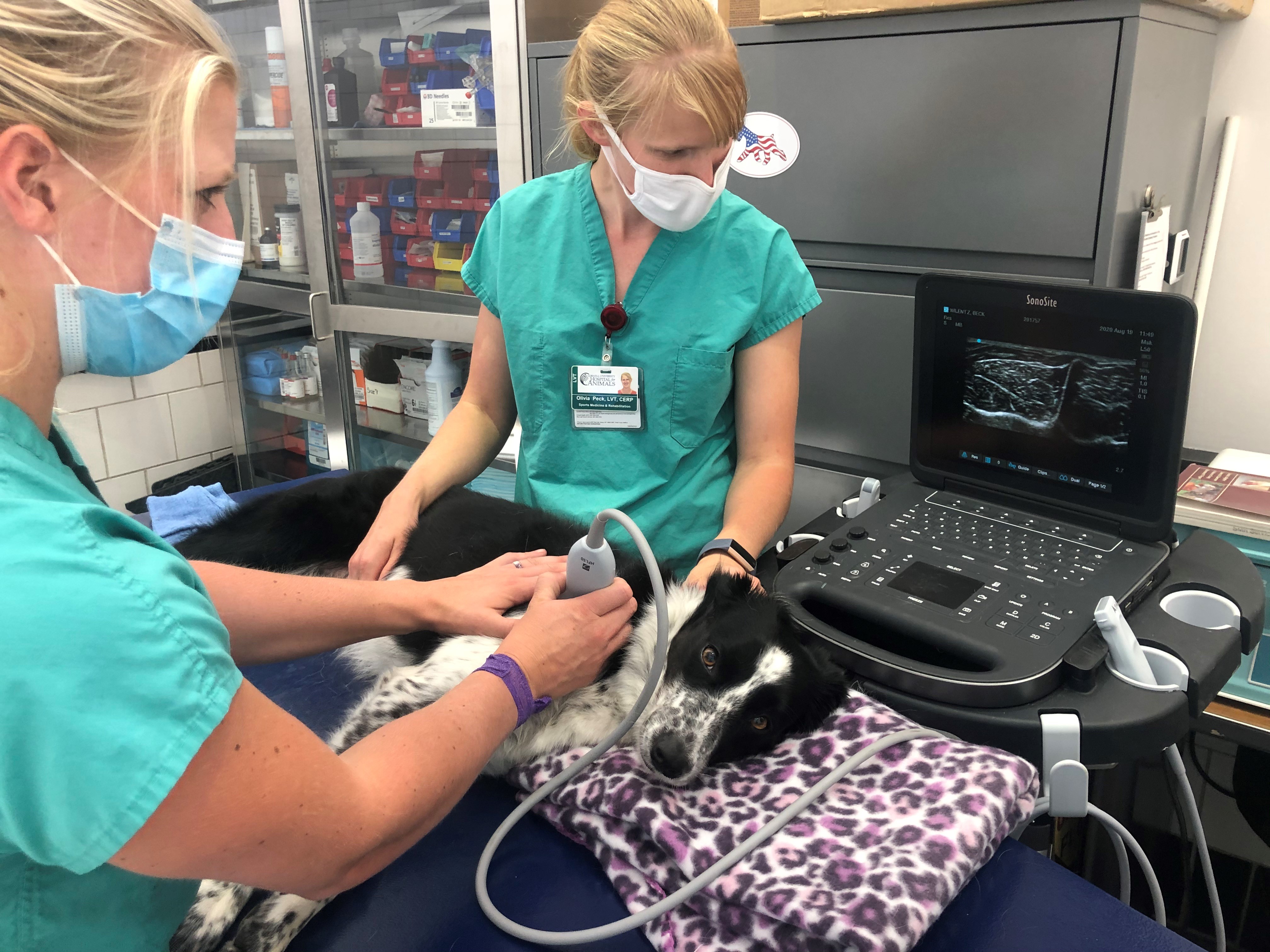 ---
Kinetic gait analysis walkway and force plate
Establish athletic baseline
Identify subtle lameness
Monitor lameness and response to treatment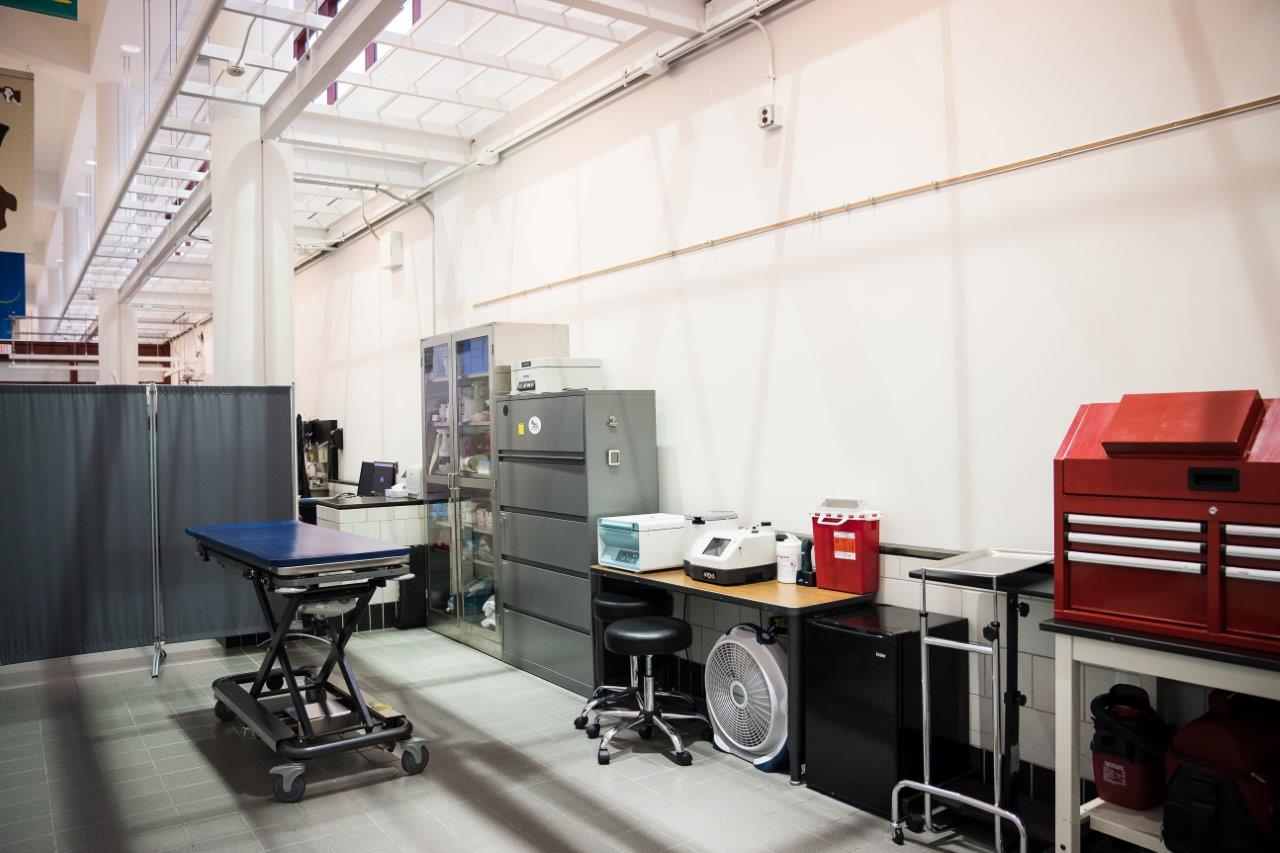 ---
Regenerative medicine
Stem Cell Therapy
Platelet-rich Plasma
---
Interventional pain management
Guided musculoskeletal injection therapies
Acupuncture
Novel therapies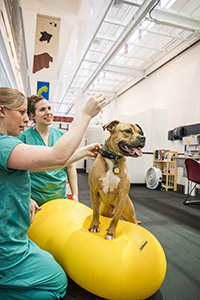 ---
Therapeutic modalities
Extracorporeal shockwave (no sedation required)
Therapeutic laser
Transcutaneous electrical stimulation (TENS)
Neuromuscular electrical stimulation (NMES)
Therapeutic ultrasound
---
Rehabilitation (post-surgical and non-surgical conditions)
Hydrotherapy - Underwater treadmill
Hospitalized patient therapy
Out-patient exercise therapy
Boarding care for rehabilitation and conditioning
Catered home exercise plans
Orthotics (braces), Prosthetics, and Carting for animals
Canine Athlete: baseline evaluations, conditioning, and nutrition plans
Weight management and joint supplementation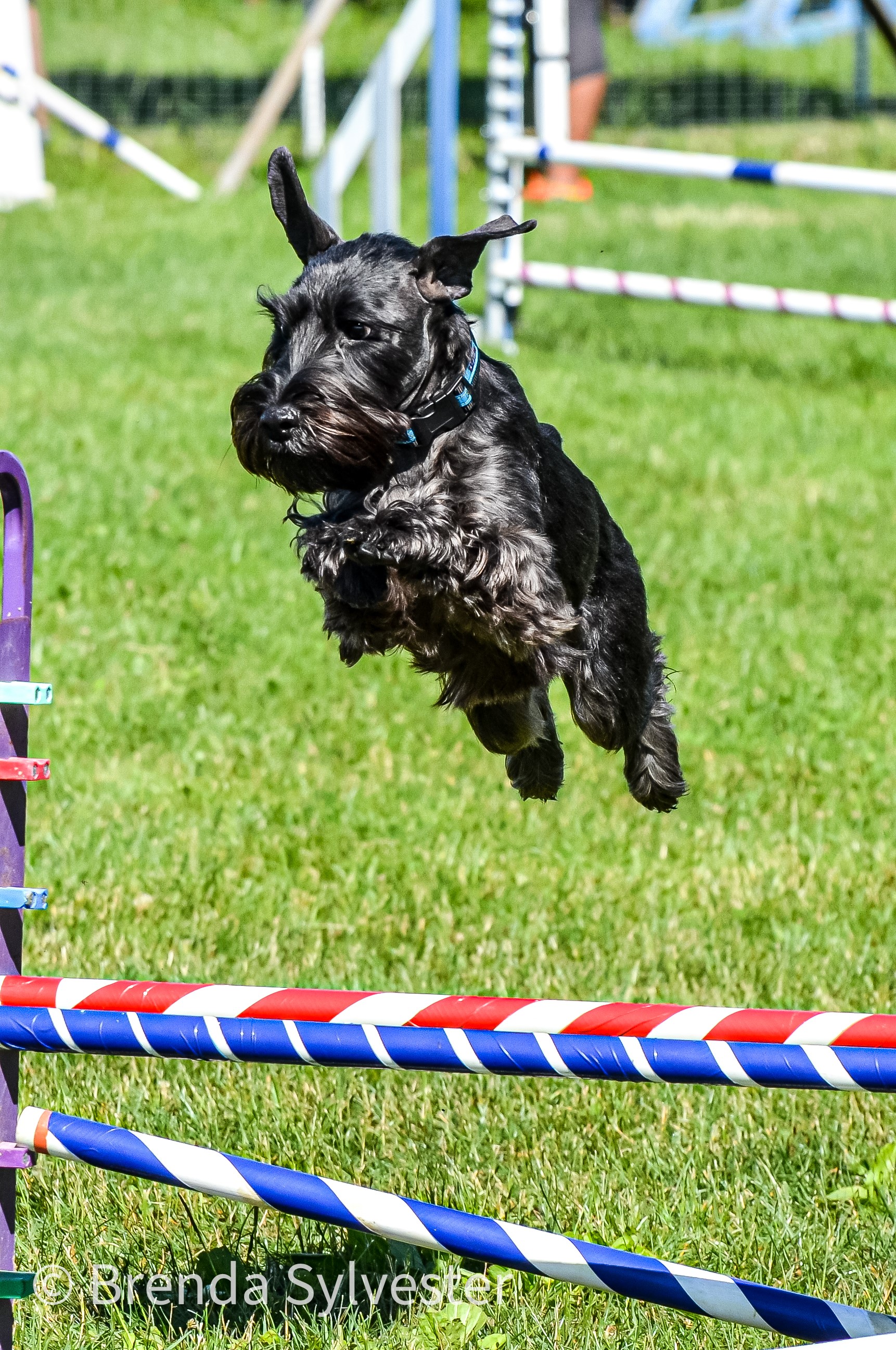 ---
Specialized Equipment:
State-of-the-art Rehabilitation Center
Underwater Treadmill
2 Land Treadmills
Gait Analysis Lab
Regenerative Medicine Lab
Piezoelectric Extracorporeal Shockwave (no sedation required)
Therapeutic Laser
Electrical Stimulation (TENS, NMES)
Acupuncture and Electro-acupuncture
Therapeutic Ultrasound
Cryocompression (Game Ready - icing and compression unit)
Cart Rentals and other assistive devices (harnesses, booties, therabands, splinting)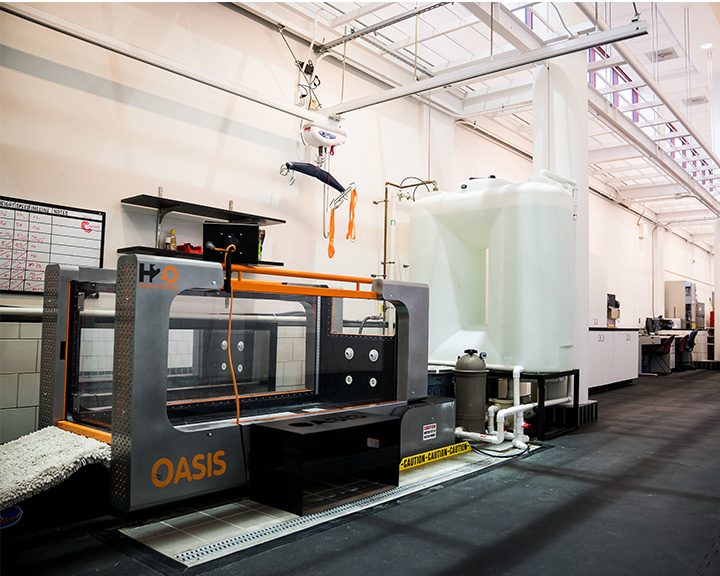 What to Expect During Your Appointment
Your scheduled visit to the Sports Medicine and Rehabilitation Service at the Cornell University Hospital for Animals begins with check in at the reception desk. Preferably if any diagnostic imaging is necessary it is a good idea to not feed your dog or cat in the morning before the appointment in the event that sedation is needed for imaging.  Following a small amount of paperwork, you will be greeted in the waiting room by our resident or technician and brought to a private examination room.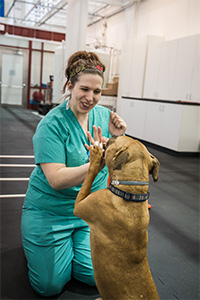 Your pet's history and a physical examination will be perform by either a student or technician and further assessment of the cursory physical exam by  resident or faculty member will occur before a full orthopedic and soft tissue examination of your dog happens from the resident or faculty member.  We may recommend further testing, and will discuss with you potential diagnosis, next steps, cost and logistics.
Often, you will be asked to leave your pet in our care for the day so that we can begin appropriate testing, which can include blood tests or diagnostic imaging.   Given our busy schedule and consultations with other specialists regarding your pet's care, you may be asked to return to discuss our findings later in the day.
Depending on the outcome of the appointment we will discuss many therapeutic options and will help you choose the best course of treatment for you and your companion.
Medical Conditions
Treatment specialization revolves around an integrative approach to treating a variety of disorders pre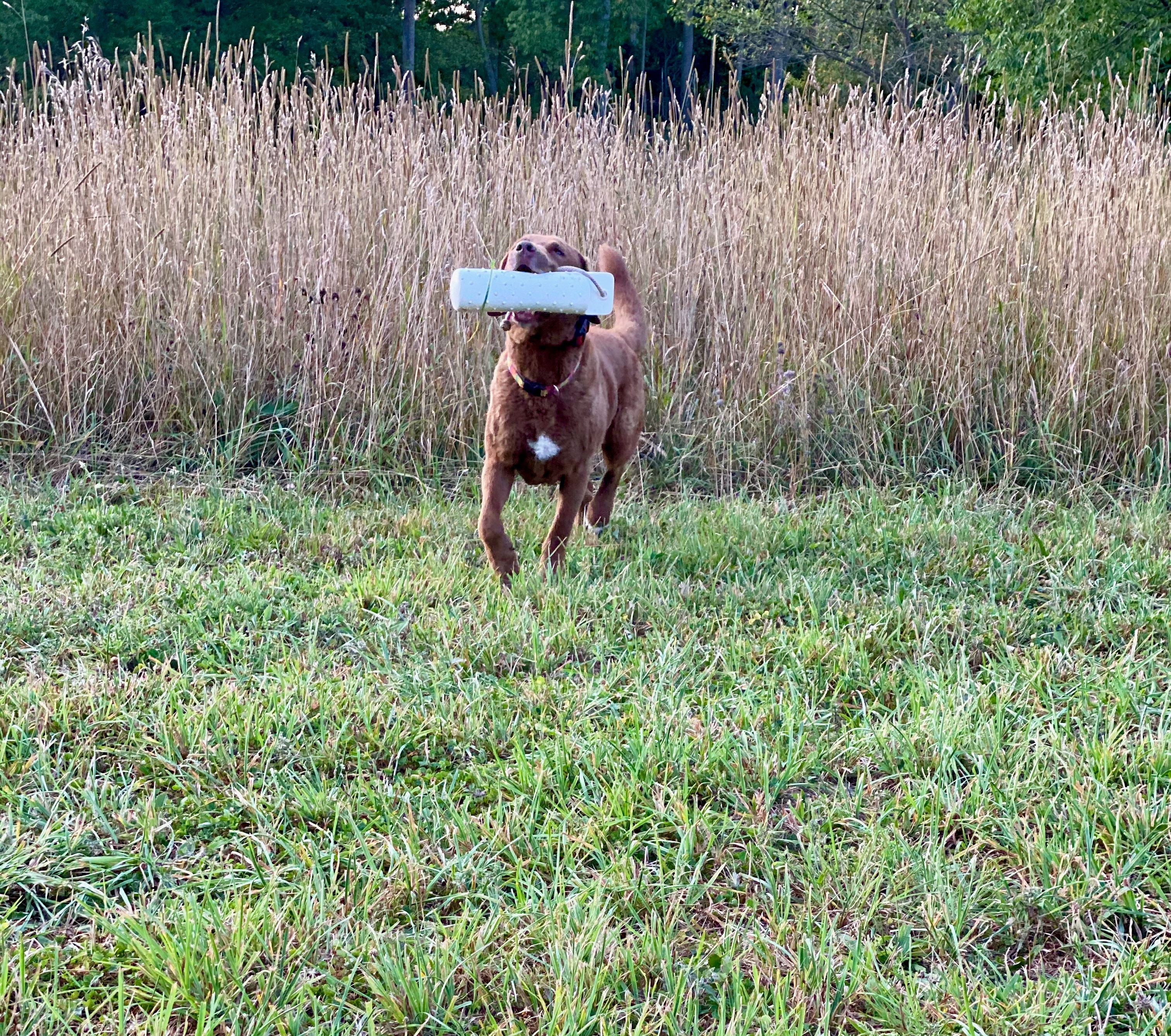 and post surgically including elbow dysplasia, cruciate ligament tears, intervertebral disc disease, calcaneon tendon rupture, intervertebral disc disease, degenerative myelopathy, other neurological impairments, hip dysplasia, osteoarthritis, sporting injuries of joints, tendons and muscle including iliopsoas strain.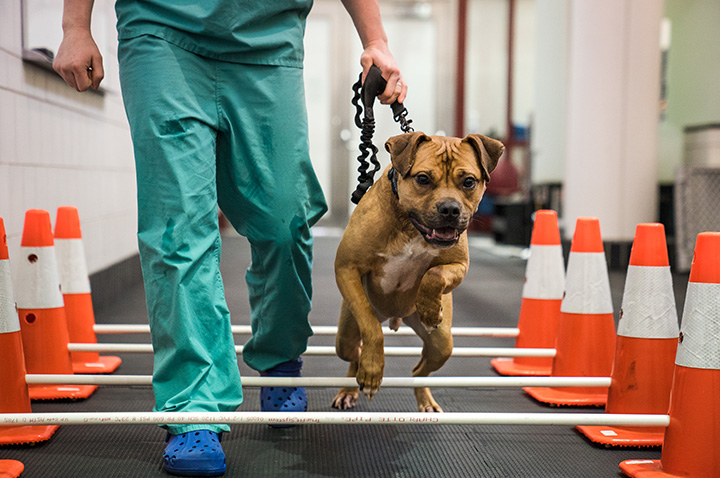 Related Information
American College of Veterinary Sports Medicine and Rehabilitation
The American College of Veterinary Sports Medicine and Rehabilitation advances the art and science of veterinary medicine by promoting expertise in the structural, physiological, medical and surgical needs of athletic animals and the restoration of normal form and function after injury or illness.
American Association of Rehabilitation Veterinarians
The American Association of Rehabilitation Veterinarians (AARV) is a national association of veterinarians and veterinary technicians dedicated to improving the quality of life in animals through physical medicine and rehabilitation.
Cornell University Hospital for Animals Companion Animal Nutrition Service
The Cornell University Hospital for Animals is among a small number of animal hospitals across the nation that offers comprehensive nutrition services provided by boarded specialists in the area of veterinary nutrition for hospital and clinic patients, as well as nutrition consultations for animal owners across the country.
Press