Cornell veterinarians save dogs after initiative is created to advance new cardiac procedure
Thursday, September 19, 2019 - 9:12am
One puppy had developed congestive heart failure at seven months. Another was constantly lethargic and stopped eating at the age of one. And a third suffered from organ failure and inflammation of the heart.
Fearful their dogs would never lead a normal, active life, their owners brought them to Cornell University Hospital for Animals (CUHA) for a rare procedure to correct the arrhythmia that caused their hearts to race uncontrollably.
Over the past year and a half, Cornell veterinarians have saved the lives of 15 dogs with irregular heartbeats that could not be managed with medication. Cornell and a private practice in Ohio are the only two veterinary facilities in the country that routinely offer the procedure.
The expansion of the specialized treatment and the financial assistance for families who couldn't afford the procedure were funded by an initiative established by Karen and Henry Silverman, a New York City couple whose German Shepherd Rex was saved by Cornell veterinarians in 2017.
"The message that needs to get out is that we can save these animals — they don't need to die," said Karen Silverman. "That's why my husband and I put together this initiative to educate people and get the message out."
In December 2017, Silverman rushed Rex to Cornell after he had become violently ill with a racing heart. A veterinary cardiologist in New York City diagnosed Rex with an arrhythmia and said he was a candidate for a radiofrequency catheter ablation, a procedure in which abnormal heart muscle is destroyed by heat blasts delivered through the tip of a catheter.
The surgery on Rex was performed by Italian cardiologist and adjunct professor Dr. Roberto Santilli, one of the few veterinarians in the world who can perform the catheterization component of the ablation. Santilli flew to Ithaca five days after Rex arrived at the hospital, and was assisted in the operation by Dr. Romain Pariaut, associate professor and section chief of cardiology at the hospital, and a team of veterinary residents and students.
"What we are doing now with dogs is what's been done for 30 years in humans," Pariaut said. "But there are new technologies that we can apply to dogs as well."
Within a month of his surgery, Rex gained 15 pounds and has since quadrupled in size. While he was once a low-energy puppy, Rex now energetically plays with the coterie of dogs at the Silvermans' home.
"He's a powerhouse," Silverman said. "He's ginormous and he runs with his pack of German Shepherds he's grown up with."
One of the goals of the Henry and Karen Silverman Initiative to Advance Treatment of Canine Arrhythmias is to raise awareness among both veterinarians and dog owners that there is a surgical treatment for dogs that have arrhythmias.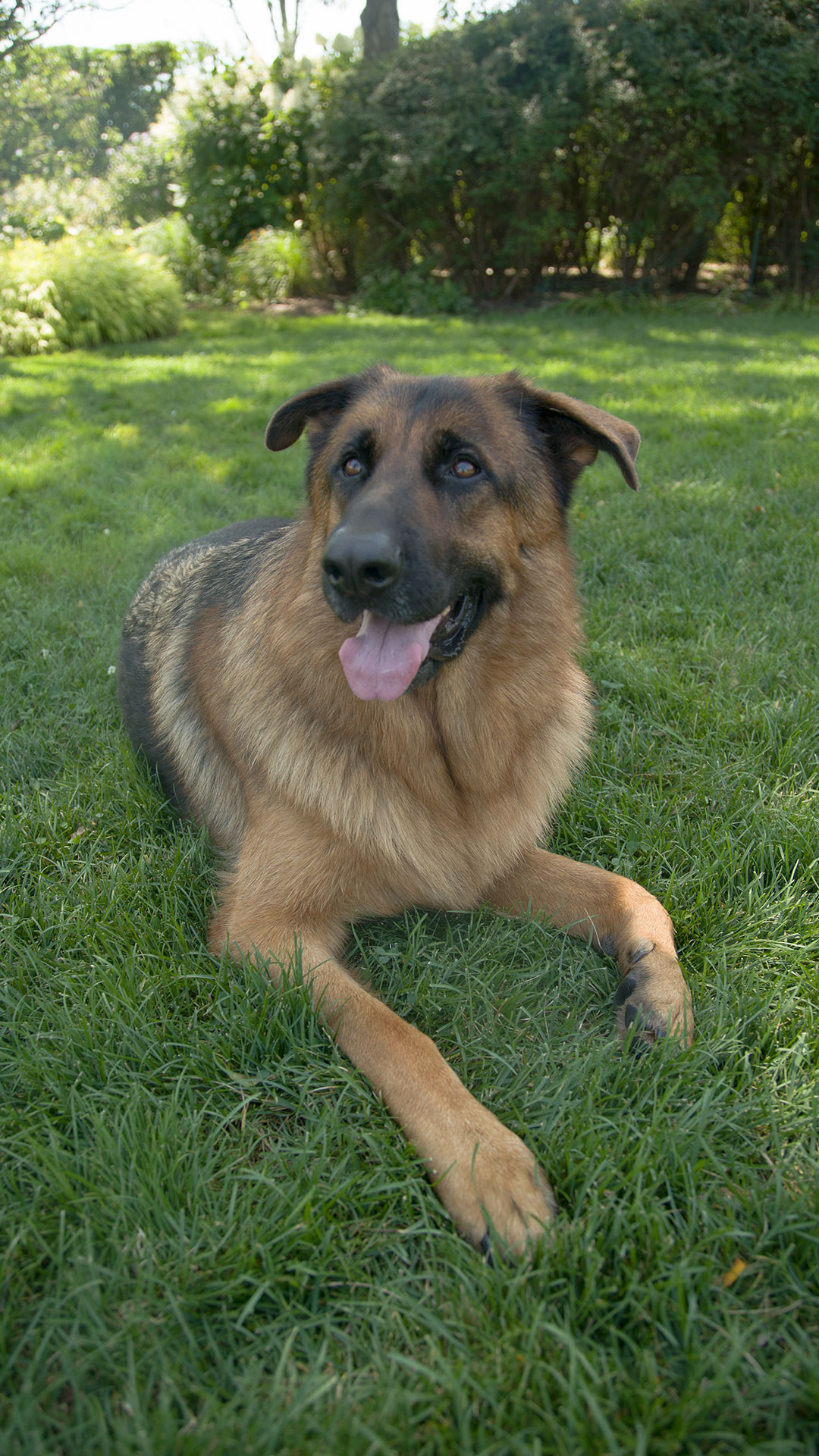 "We want more veterinarians to be aware that this procedure is available because a lot of them still don't know," Pariaut said. To raise visibility of the treatment, Pariaut will teach 40 veterinarian cardiologists how to recognize the conditions that can be cured with this procedure at a seminar in October sponsored by the American College of Veterinary Internal Medicine in Atlanta.
Support from the Silverman initiative will also allow further collaboration between veterinary residents at Cornell and Santilli, who has a clinical practice in Milan. Dr. Christophe Bourguignon, a cardiology resident at CUHA, will train with Santilli in September.
As more veterinarians are learning about the procedure, dog owners around the world have heard about Rex's successful operation through stories in the media. One family with an ailing dog in Holland read about Rex and contacted Santilli, who then saved their dog's life at his practice in Italy.
"We use Rex as an ambassador to represent the program," Pariaut said. "And the initiative has given us opportunities to dream about expanding the program and growing it because we have the support of the Silvermans."
A key goal of the initiative is helping families in need pay for the surgery at Cornell. A client named Gwen — owner of Sadie, a seven-month-old Rottweiler who had heart failure — was grateful that the initiative helped defray the cost of the procedure, since she had already spent $4,000 on unsuccessful treatments before bringing her dog to Cornell.
"We were blessed with the existence of the Silverman family's fund for this procedure," she said. "We consider pets part of our family. It's hard enough to lose a family member to an illness, but to lose a family member when a possible cure is available but not attainable would be excruciating."
After hearing about the initiative and the costs associated with these lifesaving procedures, Scott Minerd, Guggenheim Global Chief Investment Officer and godfather to the Silverman boys, is joining them in their effort to help families. By supporting the initiative, Minerd, his husband Eloy and their dog Gracie are creating more opportunities for canine members of every family to have a chance at life through this specialized surgery.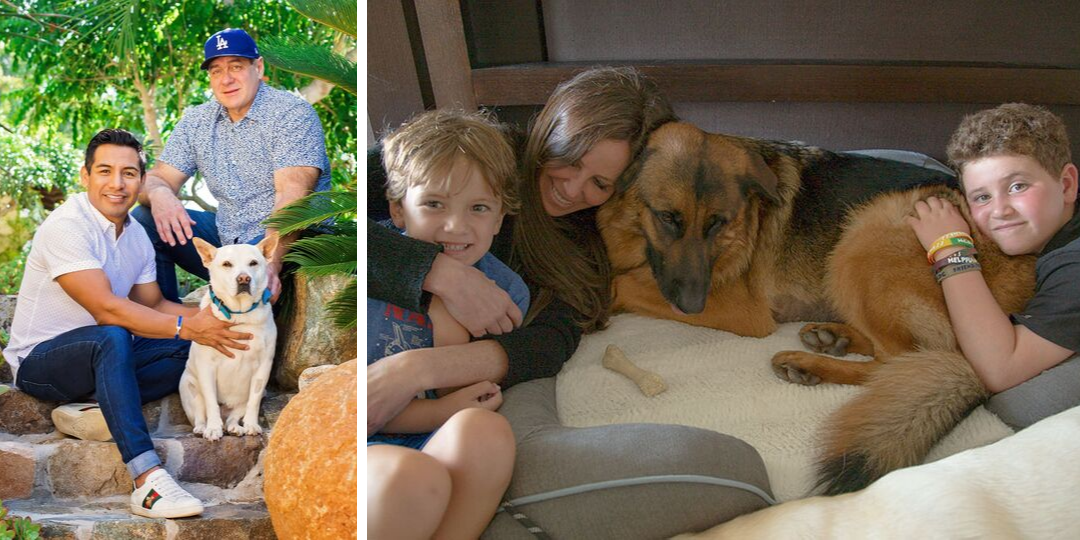 Ask your veterinarian if your dog would qualify for this procedure and contact the Cornell University Hospital for Animals to discuss an application and your eligibility for the Silverman Fund. Visit the cardiology service online for more information.
Financial contributions to help more families are welcomed and appreciated. Contact Amy Robinson at (607) 253-3742.
By Sherrie Negrea