Cornell Wildlife Health Center launched: because we need nature, and now nature needs us
Monday, March 9, 2020 - 4:30pm
At a critical time for the future of life on Earth, The College of Veterinary Medicine announces the establishment of the Cornell Wildlife Health Center. The new center focuses on catalyzing multidisciplinary collaboration to address wildlife health challenges worldwide, while immersing students in unique learning experiences at home and abroad. 
"The College of Veterinary Medicine is truly a global leader when it comes to wildlife health," says Steve Osofsky, D.V.M. '89, Jay Hyman Professor of Wildlife Health & Health Policy, who leads the center. He spearheaded the initiative soon after joining the faculty in 2016, following more than a decade at the Wildlife Conservation Society. "The college clearly recognizes that the health of wild animals is increasingly a societal responsibility, as human-induced pressures on remaining habitats and species continue to mount."  
"My hope is that the new center will increase the visibility and success of our work with wildlife in New York and around the world," says Lorin Warnick, D.V.M., Ph.D. '94, Austin O. Hooey Dean of Veterinary Medicine. "The Cornell Wildlife Health Center follows in the footsteps of other successful college centers, such as the Feline Health Center and our recently launched Center for Veterinary Business and Entrepreneurship, which allow us to have a positive impact on issues of great relevance to veterinary medicine, and also of vital importance to broader society.  The Wildlife Health Center will provide more synergy among our many wildlife health activities, improve student opportunities and help promote a multi-disciplinary approach to addressing wildlife research and conservation challenges." 
The center unites wildlife health professionals and other stakeholders from across the college and beyond who are involved in wildlife health and conservation, with a focus on moving science into policy and action. Affiliated faculty are experts in multiple fields, including wildlife diagnostic testing, pathology, epidemiology, ecology, genomics, clinical care, assisted reproduction technologies, as well as international development and policy.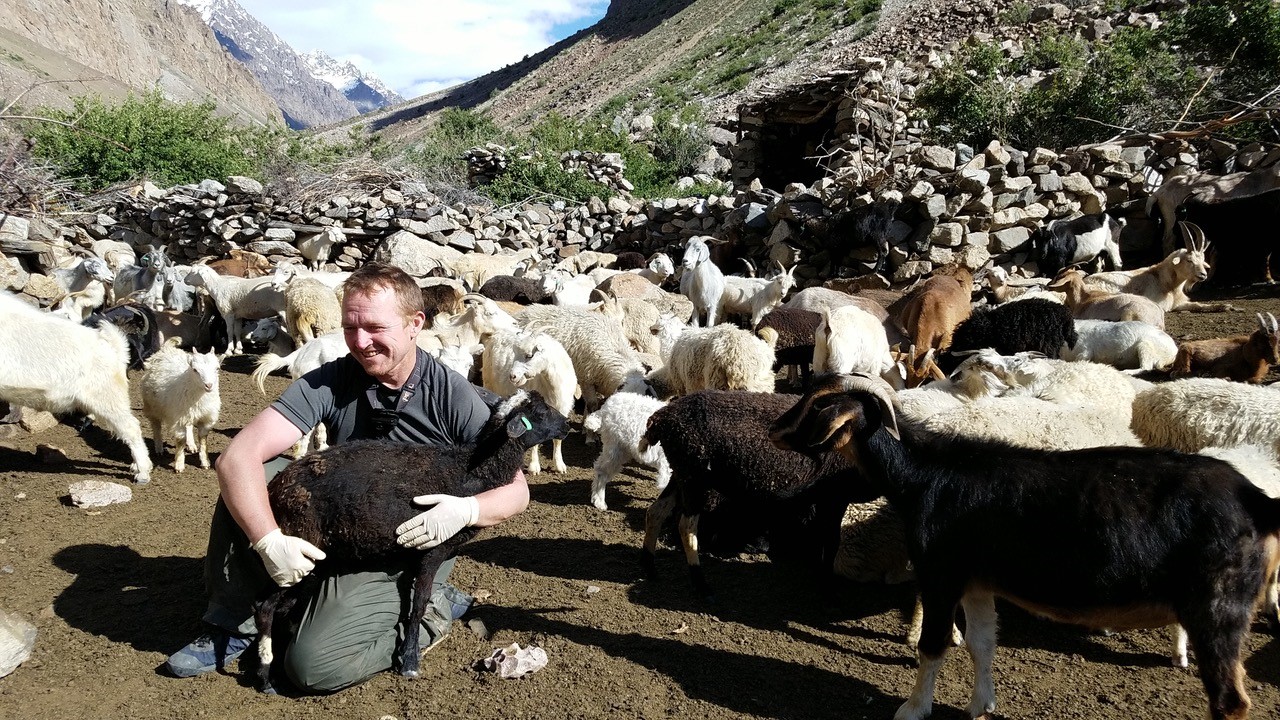 One priority will be to address health threats in key umbrella species, such as wild carnivores. Dr. Martin Gilbert, a senior research associate in Population Medicine and Diagnostic Sciences, tracks canine distemper virus in wild tigers and other big cats in Asia — a disease that could push already threatened species to extinction. Another priority is to reduce the spread of diseases between domestic animals and wildlife. 
The center's work includes partnerships with local communities to reduce human-wildlife conflict and to leverage conservation to alleviate poverty. In his own applied research, Osofsky works with countries in southern Africa to reconcile conflicts between livestock and wildlife, focusing on harmonizing land-use planning and restoring critical habitat corridors for migratory wildlife.  
In partnership with the New York State Department of Environmental Conservation (NYSDEC), Cornell Wildlife Health Lab members work to address health threats to the state's wildlife, from bald eagles to moose to reptiles and amphibians. "We are seeing more diseases now, possibly because we have a lot more stressors on wildlife than we've had before," says Dr. Elizabeth Bunting, senior extension associate in Population Medicine and Diagnostic Sciences.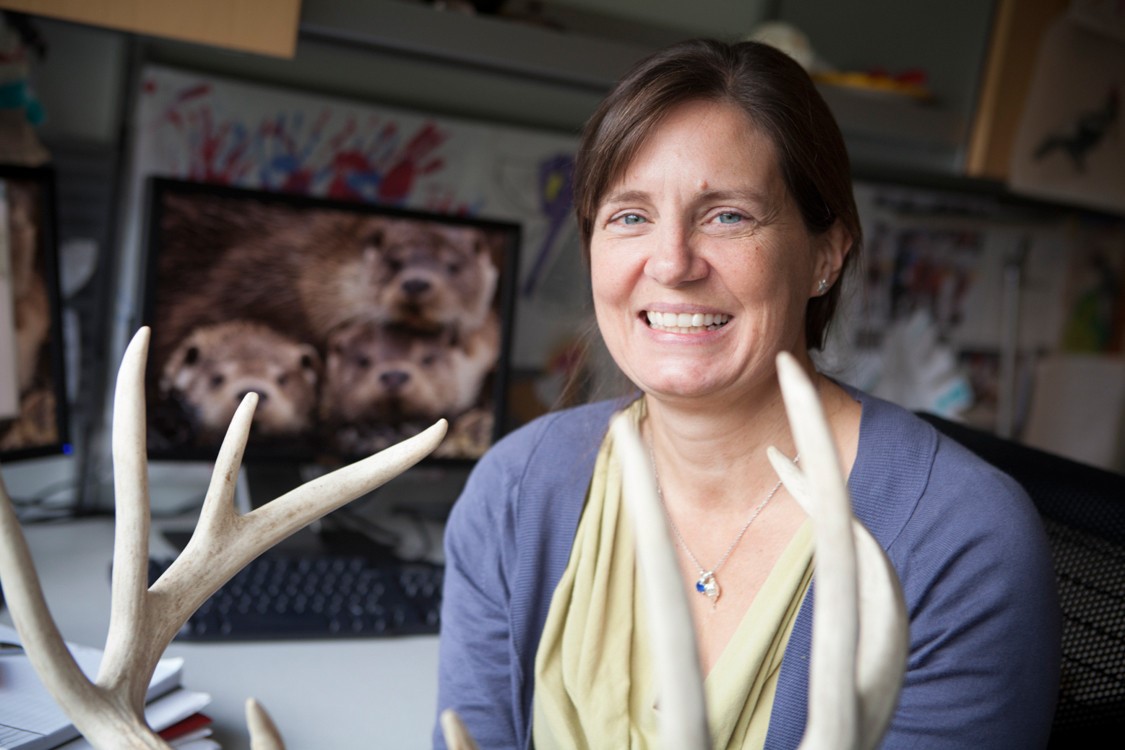 "One of the values of being asked to be part of the new Cornell Wildlife Health Center was that it broadened the exposure of the Aquatic Animal Health Program," says Rod Getchell Ph.D. '02, assistant research professor in microbiology and immunology who oversees the aquatics program. "We focus on emerging diseases of aquatic animals and provide the NYSDEC with diagnostic expertise to solve the recurrent fish kills in New York's waters." 
Another partner, the Cornell Veterinary Biobank, maintains a unique collection of blood and tissue samples collected by specialists at Cornell and around the world. Scientists can access these individual samples for research that may benefit the individual animal, as well as the species as a whole. "The biobank's goal in this partnership is to connect basic and clinical scientists, through high-quality samples and associated data, to promote discoveries and advance the field of wildlife health," says Dr. Marta Castelhano, director of the biobank.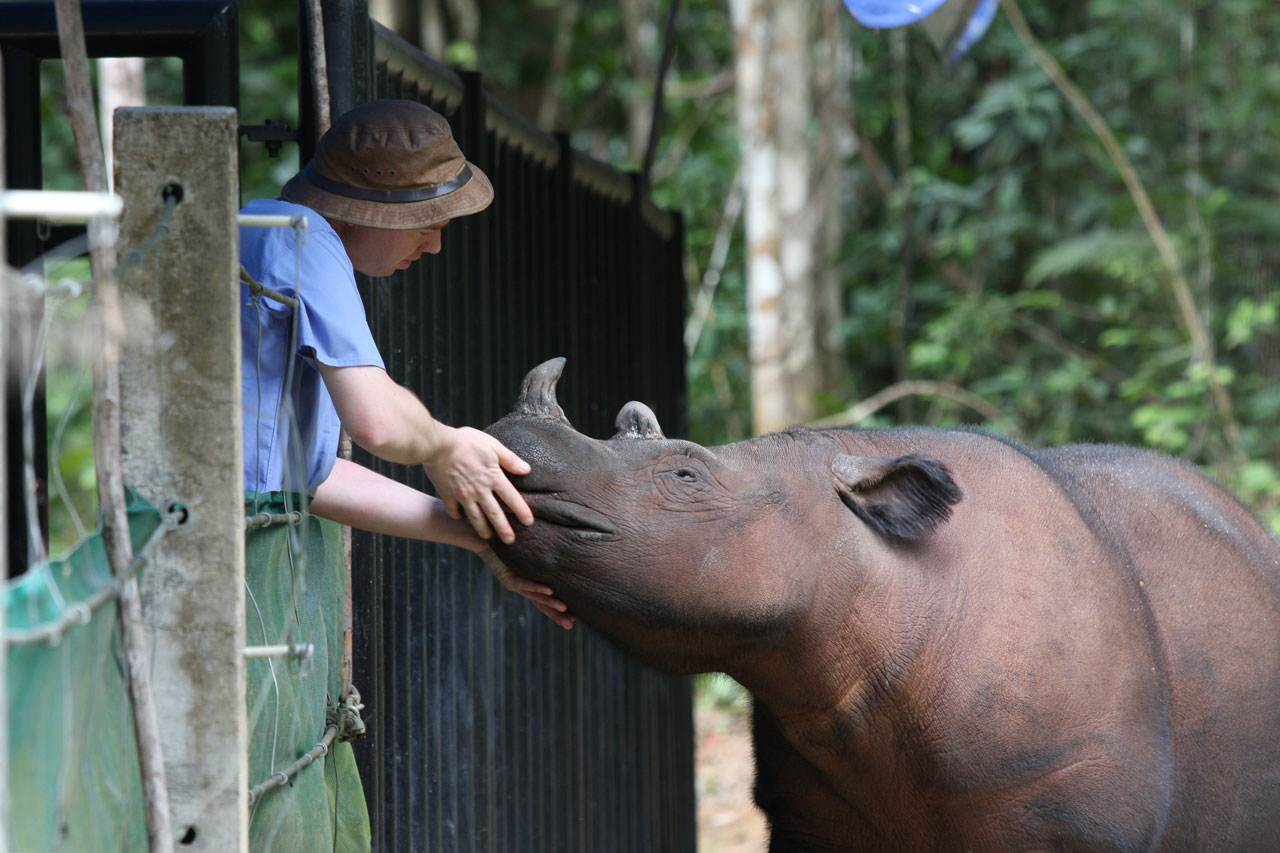 The center also incorporates educational programming from faculty, including Dr. Robin Radcliffe's one-health focused course, "Conservation with Communities," which links Cornell DVM students and undergraduates with established international conservation programs in Africa and Asia. Students work with the Jane Goodall Institute on chimpanzee conservation, or with Ujung Kulon National Park on Javan rhinos, and focus on challenges facing conservation, sustainable use of natural resources, the provision of essential goods and services, and public health. 
The opening of the new center comes at a time when human activities are severely threatening wildlife populations. "But it's not all gloom and doom," says Osofsky. "If we're strategic and we work across disciplines, we can secure a future for wildlife and wild places. That's what the center is all about."  
-By Patricia Waldron